Engagements & Pre-weddings
Capturing real emotions that celebrate your relationship.
Candid. Glamorous. Casual. Intimate. Fun. Real.
Your engagement or pre-wedding photos can be anything you want them to be, as long as they reflect your love for each other. Our portrait sessions are light-hearted, fun and we will help you feel at ease.
Frequently Asked Questions
We have so many ideas! Who will decide on shoot locations?
We're open to discussing any crazy, fun or wacky ideas you might have! In the past, we've done things like chasing the sunrise at a fishing village, dancing in the rain in the forest, or even climbing old forts. If you prefer something a little less adventurous, we can go to a park or beach nearby.
We're open to ideas and discussing any thoughts you might have. As for locations, we'd like to hear about what you prefer – some love the beach, while others might prefer a colonial setting.
Alternatively, if you'd like to have a photo shoot out of Malaysia, we can arrange that. With flights becoming more competitive in rates, it isn't really expensive to travel and do an exotic shoot overseas.
href=""http://stories.my/engaging-us-internationally/"">"International
I need some tips on planning for my pre-wedding shoot.
Not to worry! Once you make a booking, we'll send you a document that has tips, questions for you to answer and suggestions on what to do!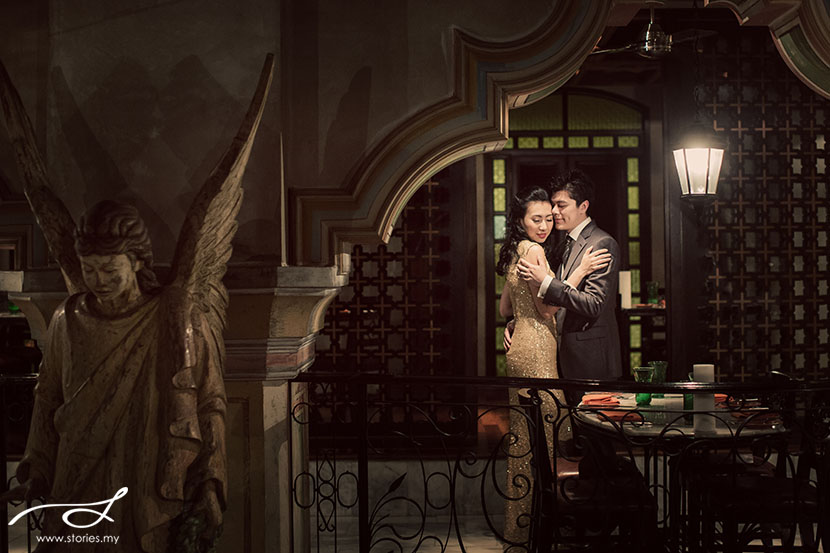 Do you provide gowns for the engagement sessions?
Though we don't stitch wedding gowns ourselves (how we wish we had that skill!), we work closely with partners who are experts in their field of work. These gown designers are able to provide you with beautiful gowns for the photo shoot. Gowns are included in our Luxe Portrait Series. Contact us for a full list of details.
What about hair styling & make up?
Yes, they are included in the Luxe Portrait Series.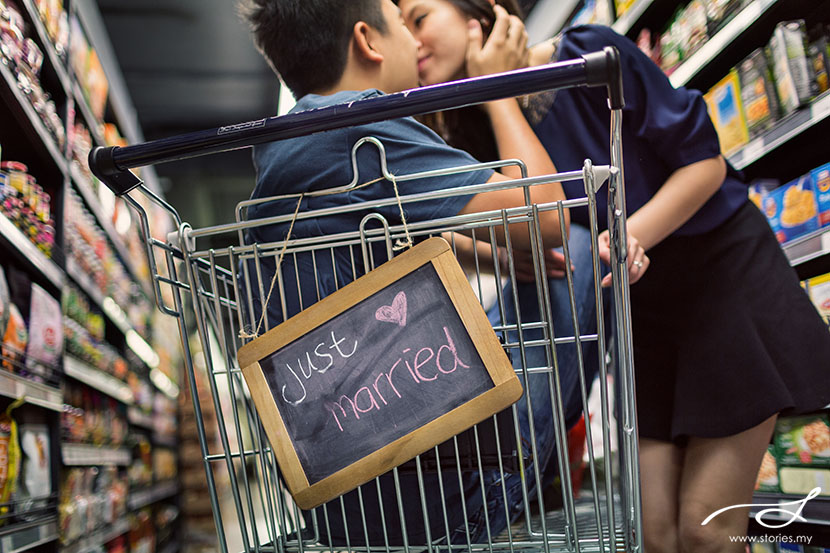 Do you do pre-wedding videos as well?
Yes, we do! It can be a re-enactment of how you met, a behind the scenes video, or a new concept that is entirely different! If you are interested in 2D animation, we do offer those services too.
I'm interested to find out more. What now?
Get in touch with us and our friendly team will help you with every step of the way.
Contact Us For More Info >>