Photographers: Grace & Mark
Hair & Make Up: Sharon from Wedding Isle
Wedding Gown: Veralyne
Groom's Attire: Lord's Tailor
Location: Ciao Ristorante
I distinctly remember my first encounter with Andrew & Cze Mien months ago. They came to the office to have a chat with me and to assess whether we were suitable photographers for their wedding. As with most couples, they took one look at me and said I was much smaller than they anticipated (I am rather petite at 5 feet). At the end of our consultation, Andrew asked me, "How do I photograph grooms like him?" You see, he towers over me with his 6 feet frame.
"Will I get low angles of myself in every wedding photo?"
"Do I need to provide you with a step ladder?"
I promptly told him I'll bring my own ladder to the wedding. :) And said that at my height, I'll give him a 'unique' perspective most photographers can't give.
Andrew and Cze Mien, from that day on, I knew we would have a good time together.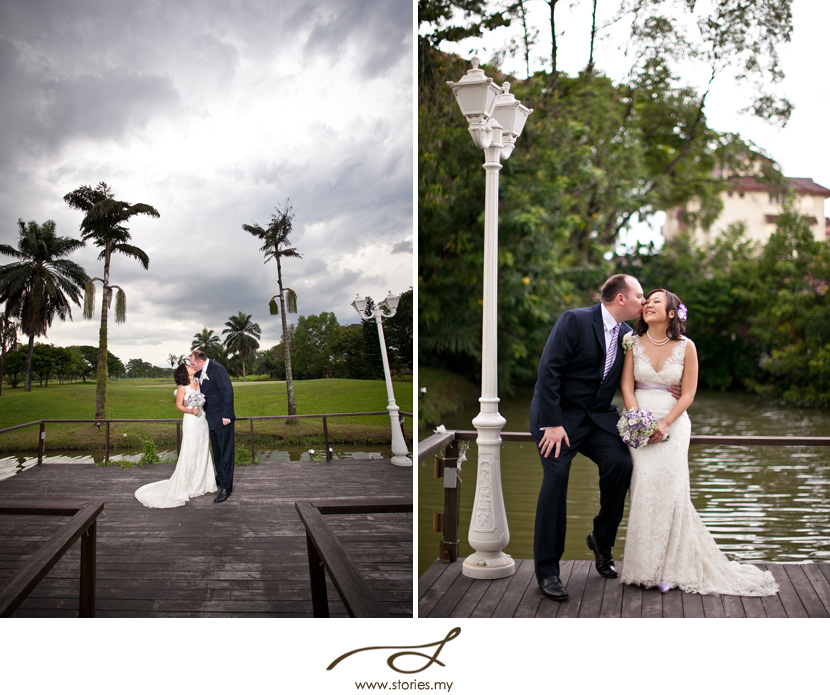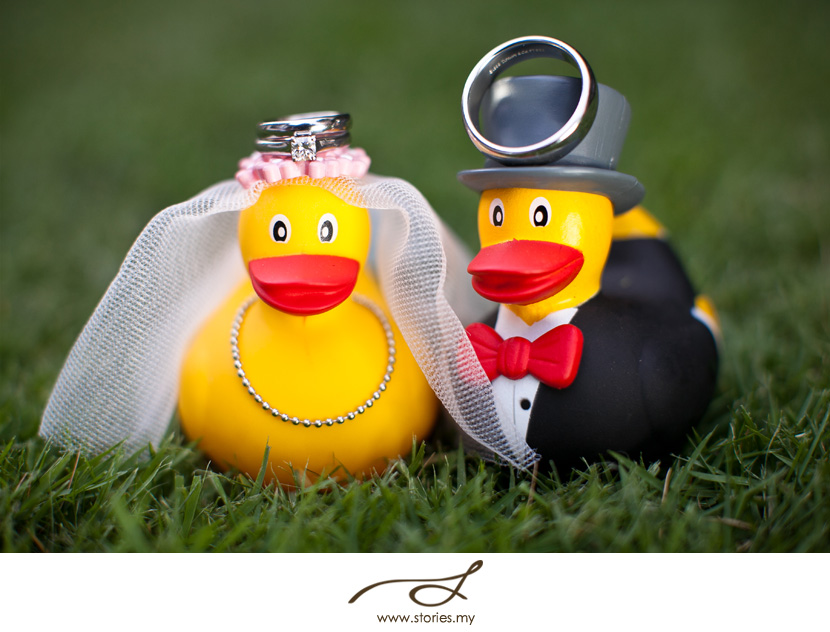 Just as my first encounter with Andrew & Cze Mien was completely memorable, so were their encounters with each other. They met each other for the first time through a dating agency. They were both each other's 3rd date and they had both complained previously to the agency about its services!
Cze Mien's first impression of Andrew was that "He's BIG!" Andrew thought Cze Mien was seriously cute, and couldn't resist googling her. He found a serious looking photo of her in a law firm's website (which Cze Mien claims she looked as harmless as a poodle).
Their first date was lunch on a working day, and despite the fact that Cze Mien hadn't showered and had little sleep due to a demanding deadline that required her to work through the night, they hit it off instantly.
Well, after a few beers, that is.
Andrew took advantage of my lack of sleep and got me drunk! Ok ok, I was the one who wanted a beer (hey one should celebrate after pulling an all-nighter!), but still, no reason to egg me in my sleep deprived state to match him drink for drink. (even though I did mention that I was training for Oktober fest in Munich in 2 month's time). The date was an unqualified success with each having drunk 3 pints of beer at the end of a few hours!
That was in July 2010. We went steady in October 2010, got engaged in December and here we are, married in August 2011! It wasn't love at first sight, more like on third sight.
– Cze Mien –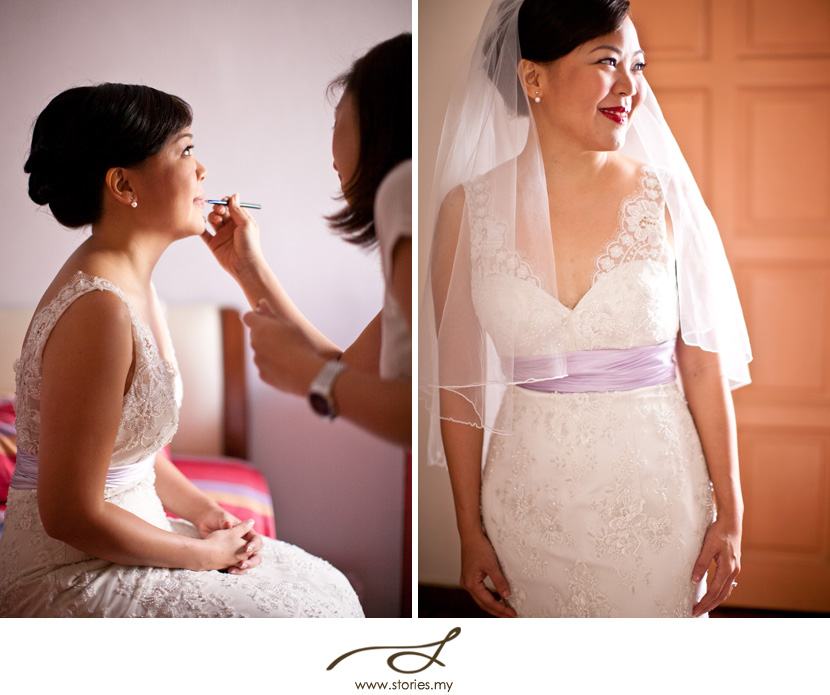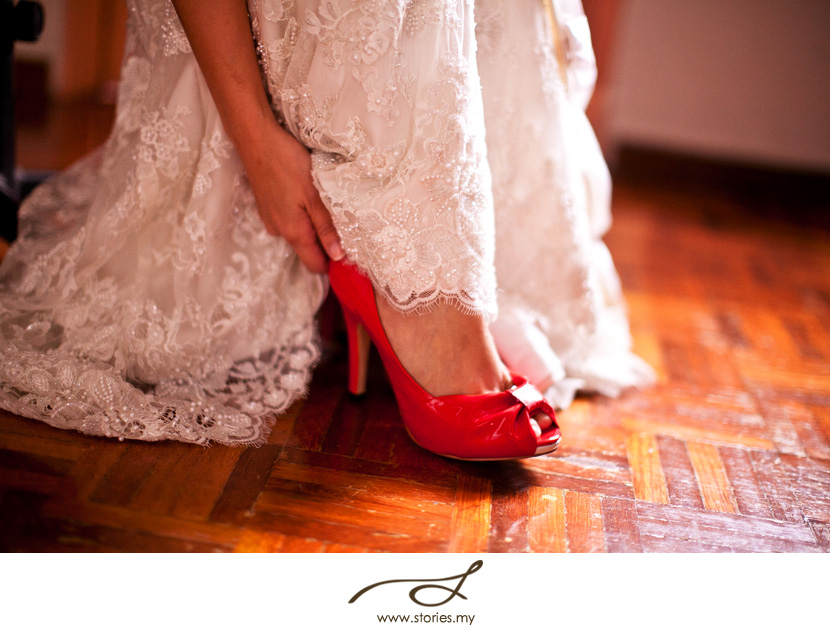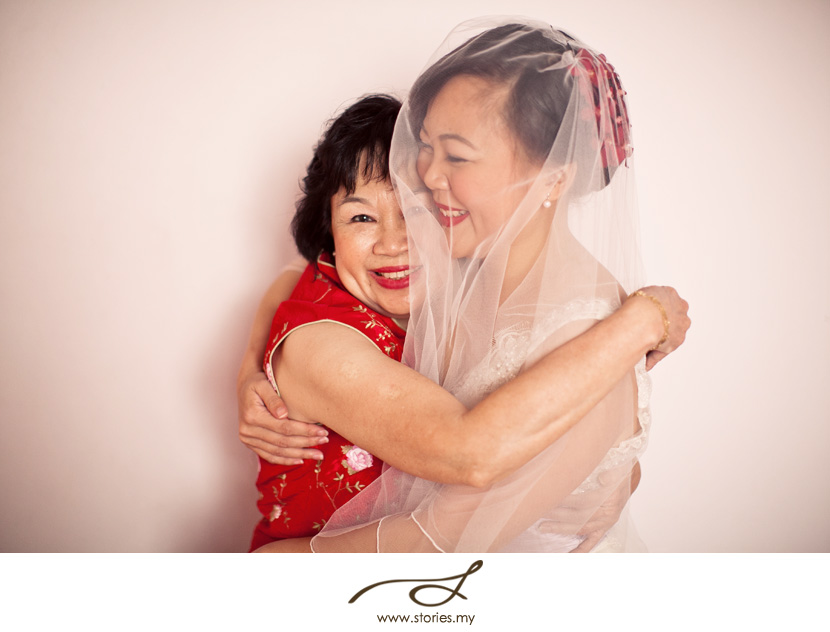 I like this idea – the guys enjoyed themselves in the jacuzzi before going to pick up the bride in the morning!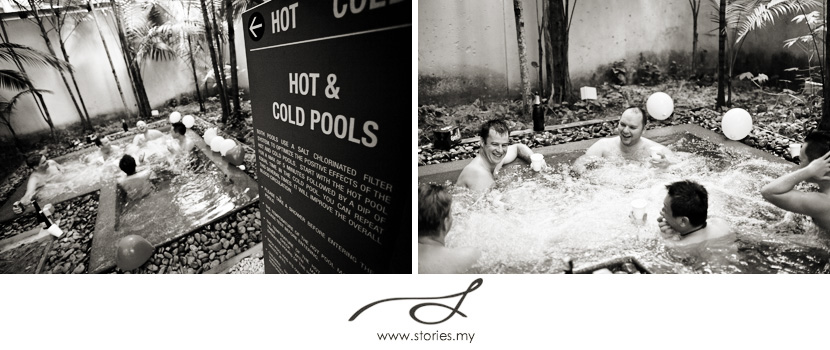 Good thing they had fun earlier… they were in for a different kind of 'fun' later. You can tell someone got Andrew's bra size wrong.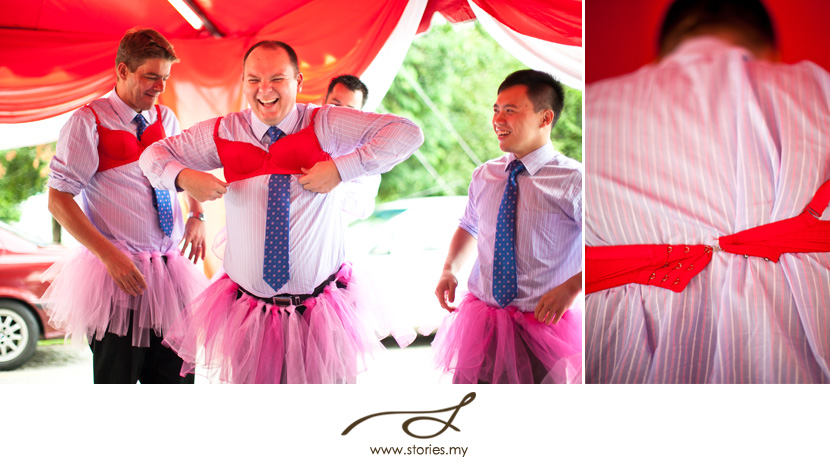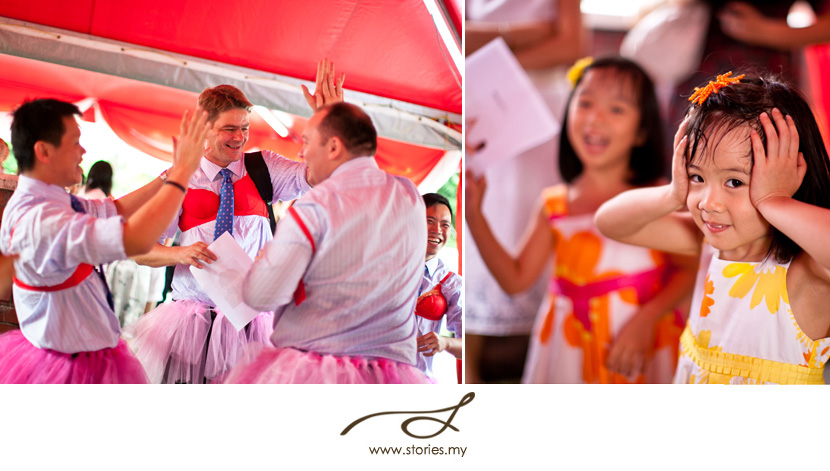 There were a lot more graphic images, which I'll save for Andrew & Cze Mien's personal consumption.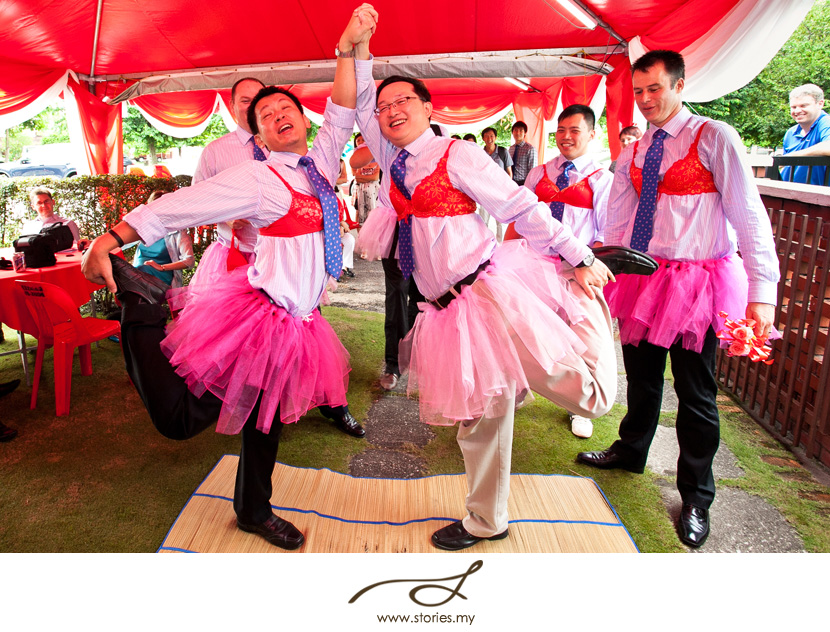 Cze Mien's father escorting her down the stairs to meet Andrew for the first time that day.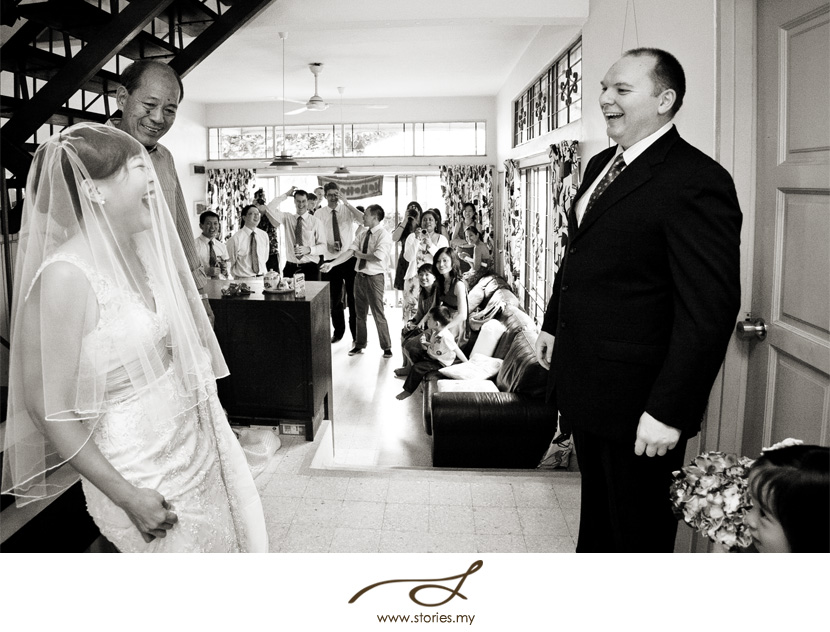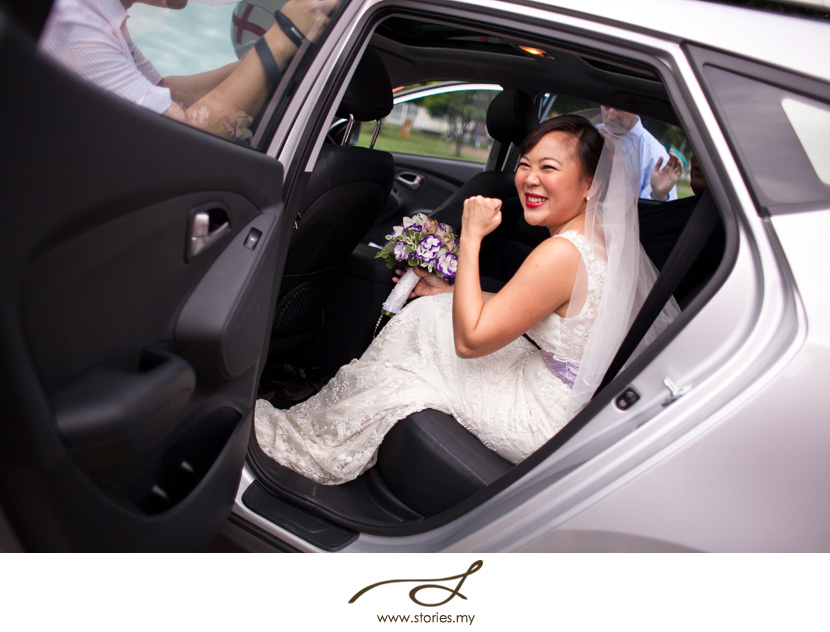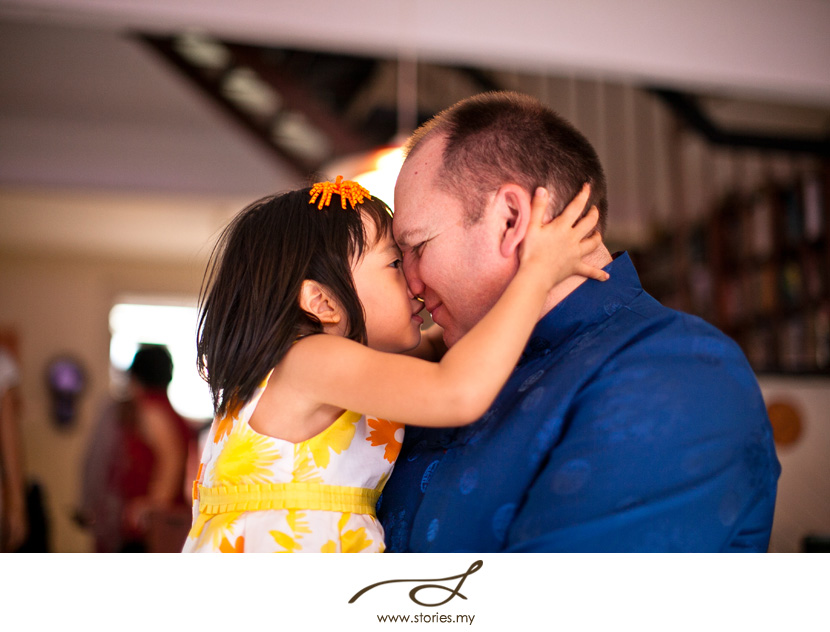 I love the way Cze Mien's uncle announced the start of the tea ceremony…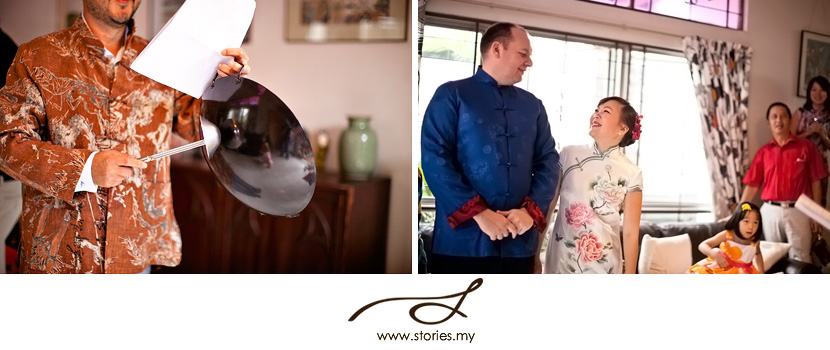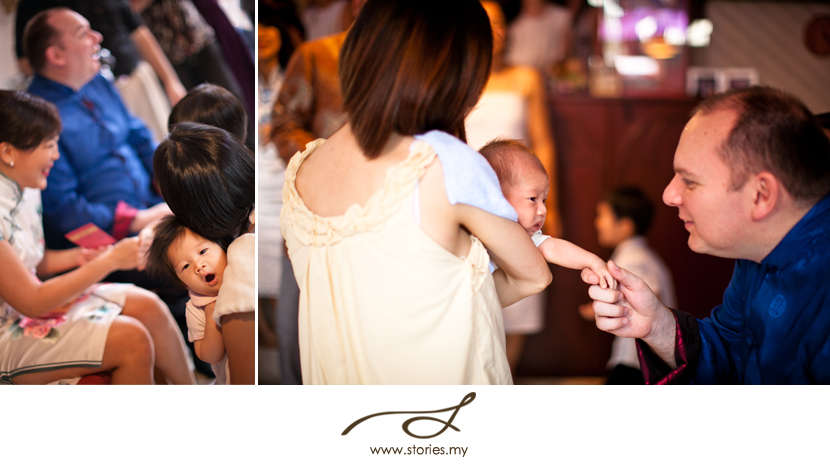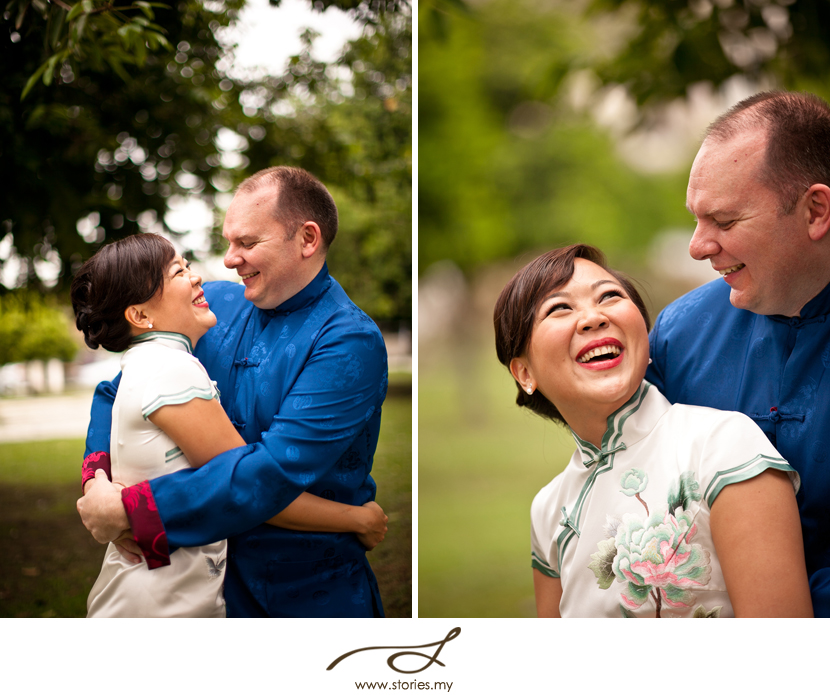 They obviously love each other. Obviously.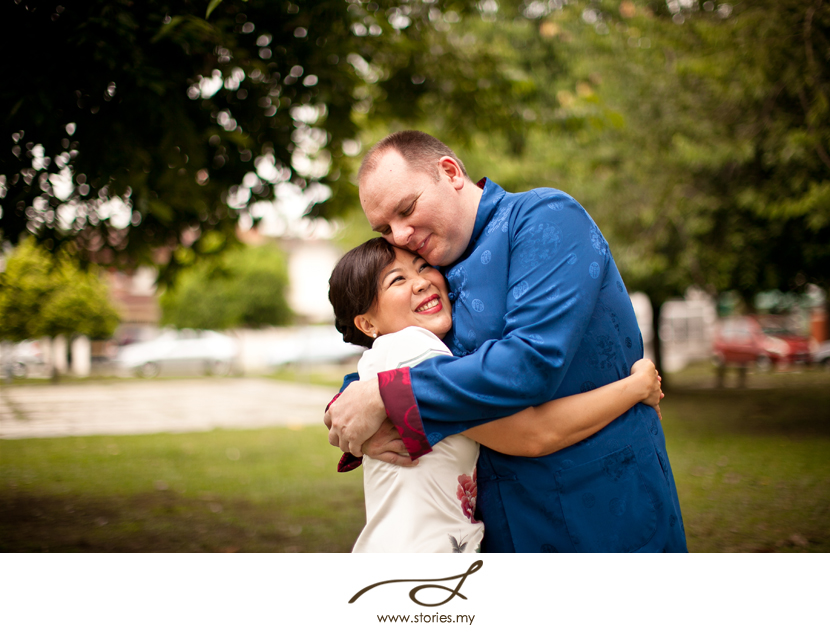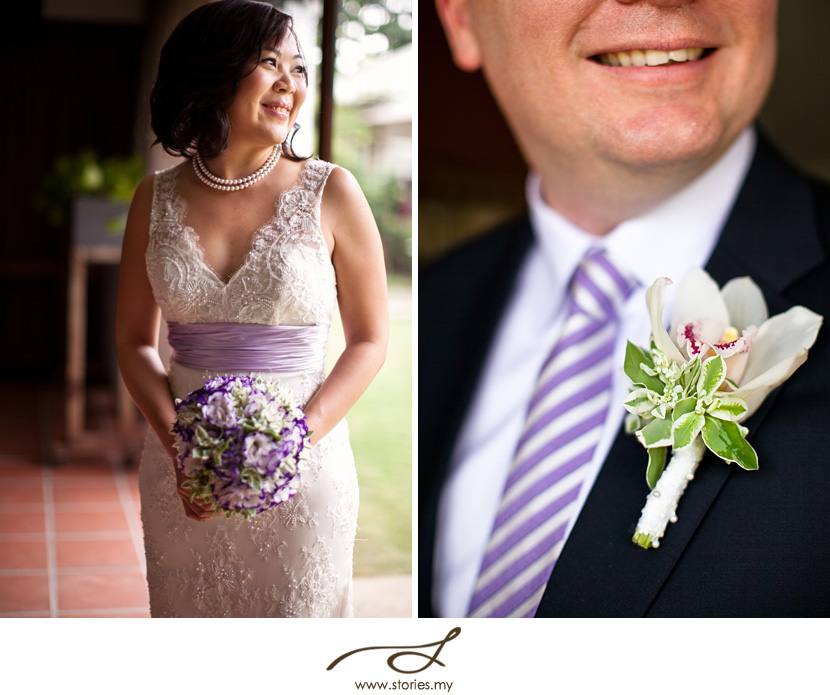 I love small, intimate weddings like these, especially at such a gorgeous venue like Ciao Ristorante.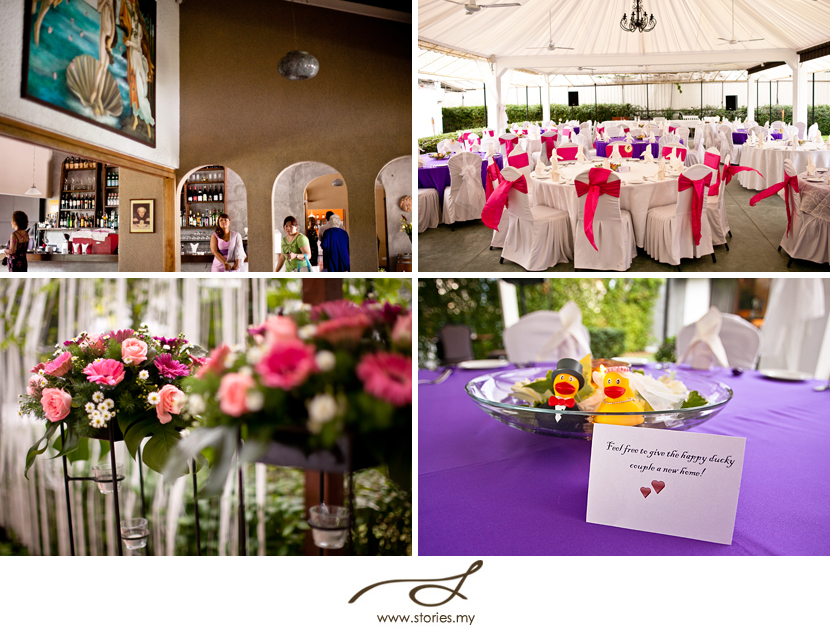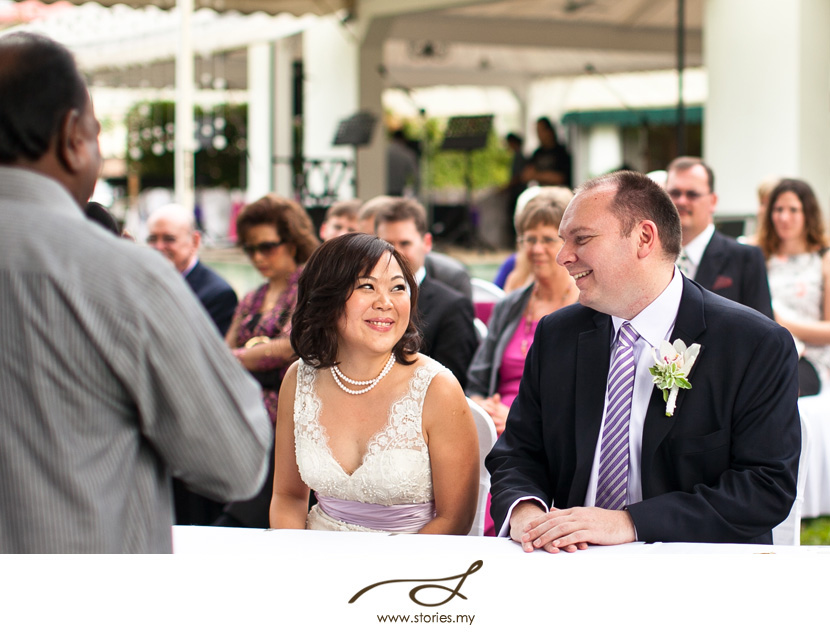 Love love love the look of anticipation on her face…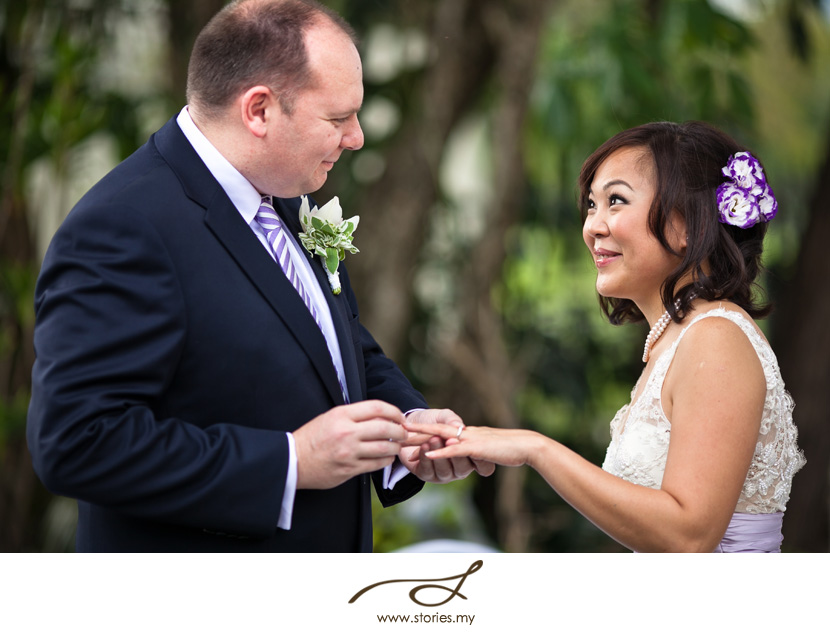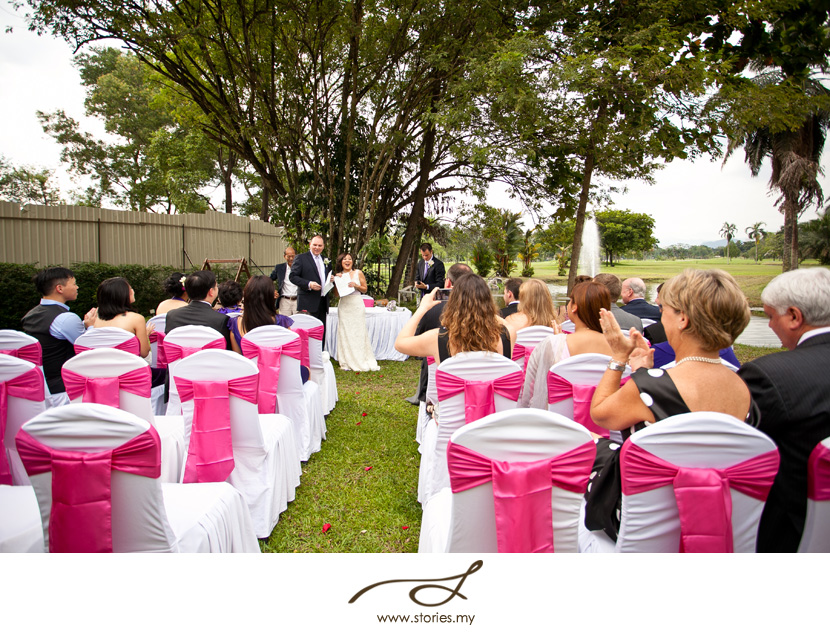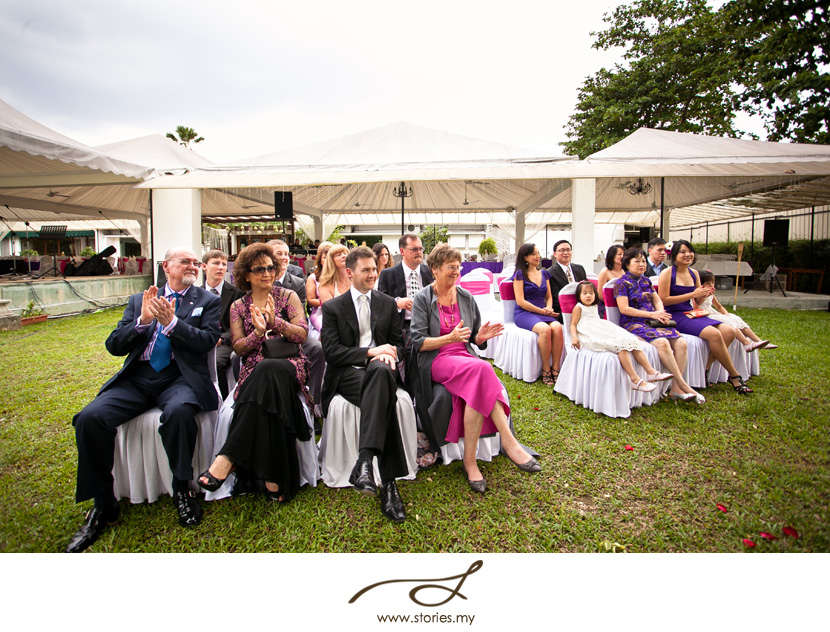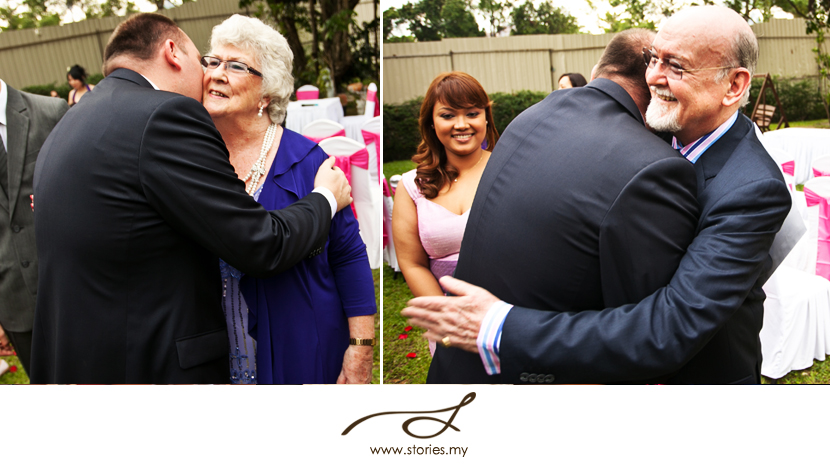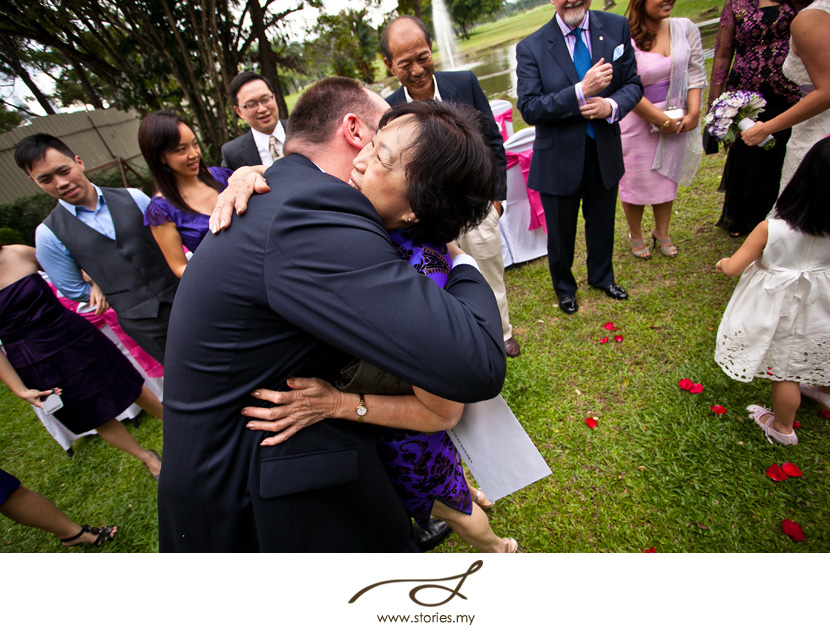 Family photo…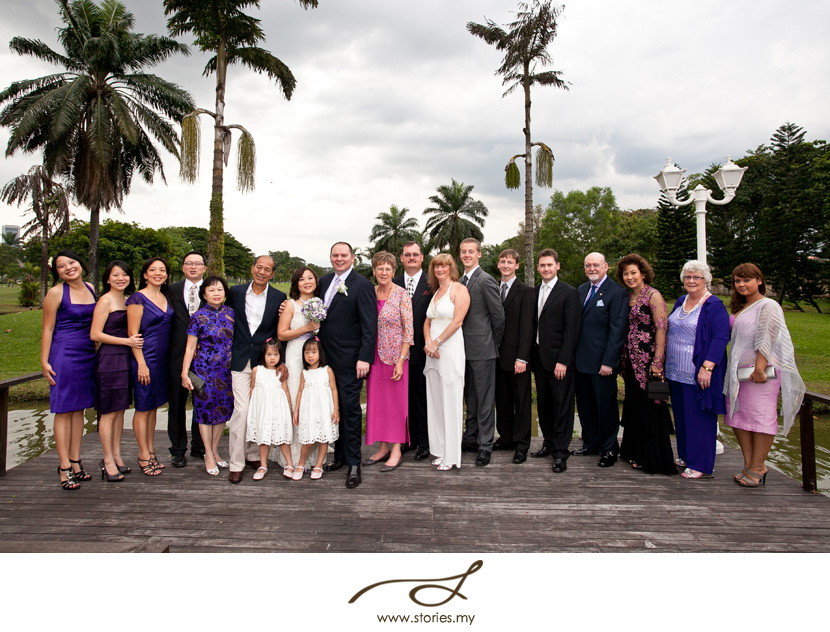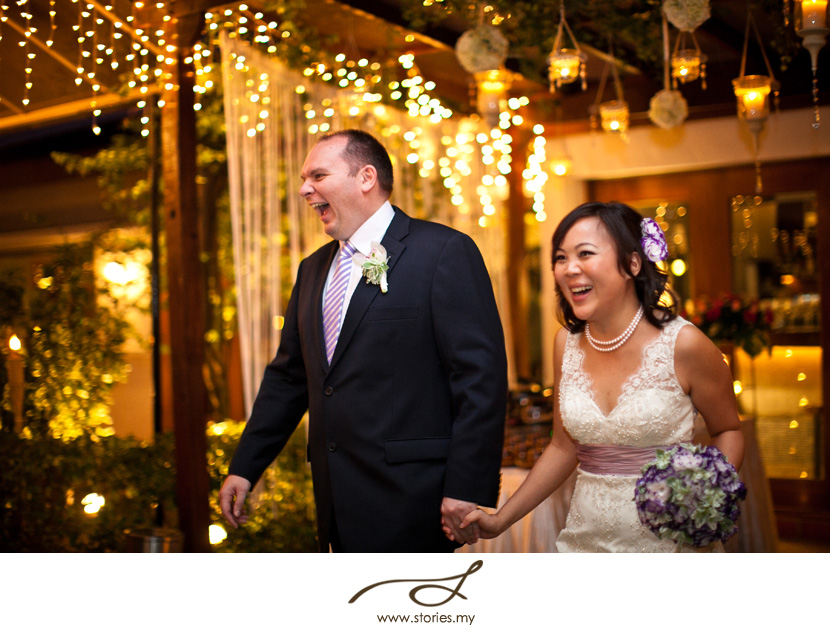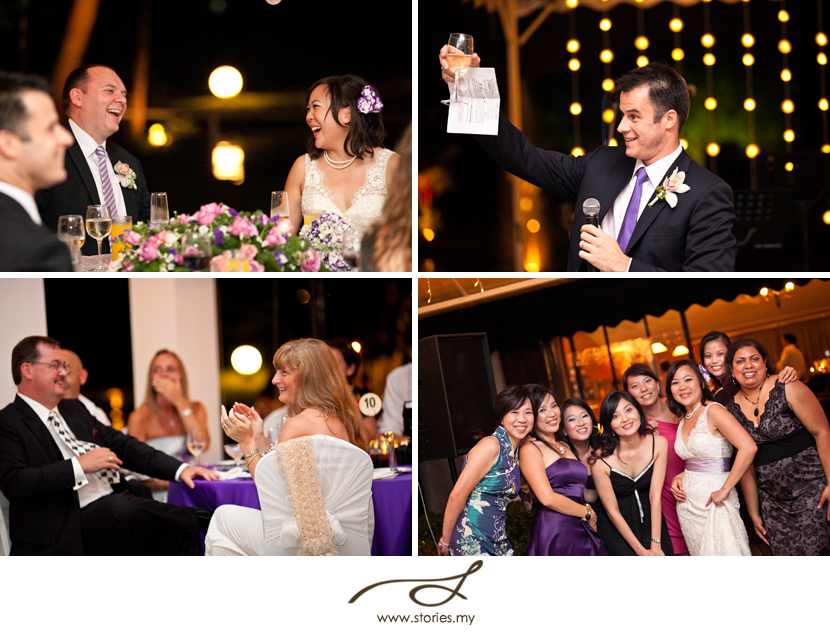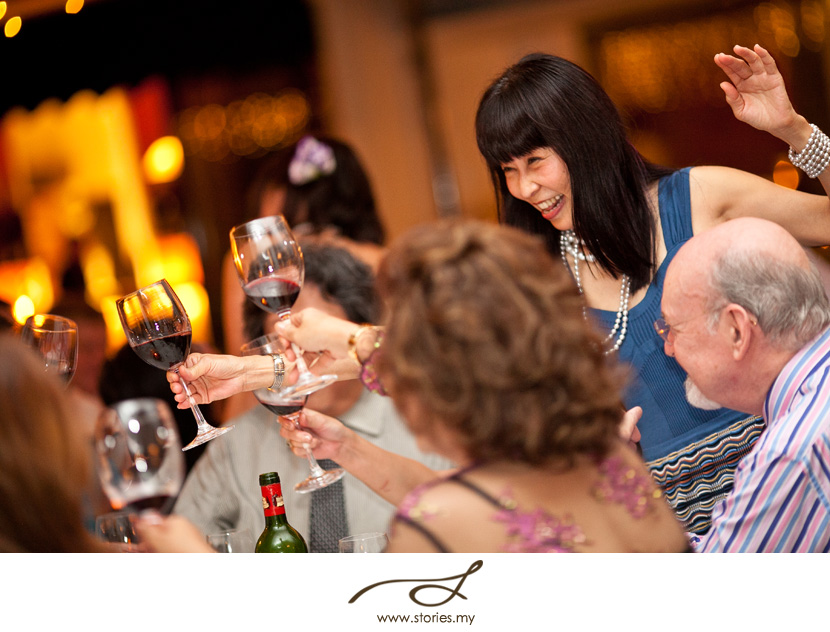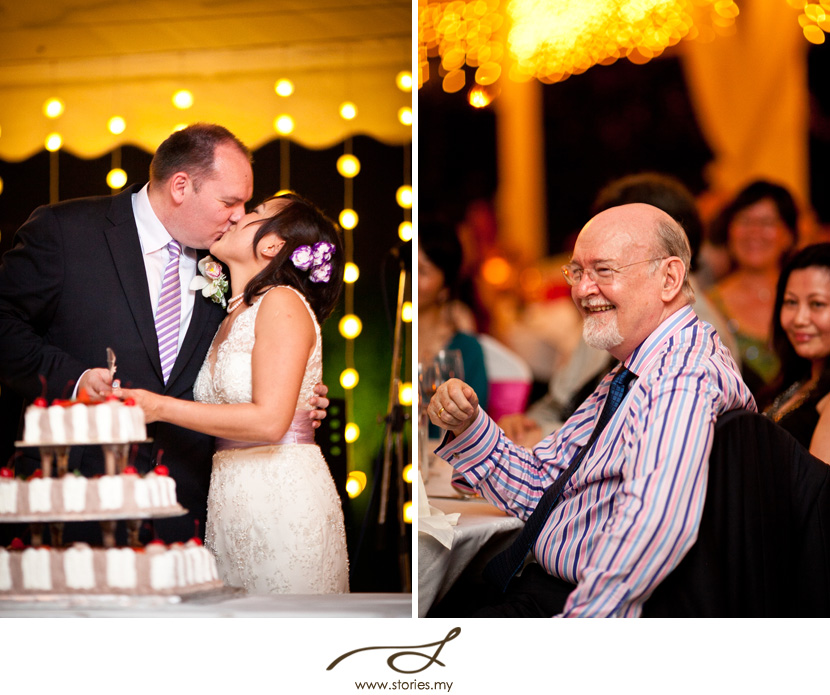 Congratulations, Andrew & Cze Mien! I hope you will continue to have many engaging lunch dates for the rest of your life!