Photographers: Grace, Andrew & Alex
Finally, these set of images are making its way to the blog. The wedding of Nabil & Maisha in Dhaka, Bangladesh, is a massive week long event, planned a year in advance, and executed so well. Maisha loves planning, and she aspires to be a wedding planner one day. Our team flew to Bangladesh to cover only 5 out of the 9 events for Nabil & Maisha's wedding. When we arrived at the Dhaka airport, I was surprised to be greeted by Nabil and an army escort as we exited the plane ramp. Maisha's dad is the Major General in the Bangladesh army – that explains the army escort!
The first event was the Bride's Holudh, held at Maisha's residence. Don't you just love the way the house was decorated? It's an awesome idea and looks so amazing!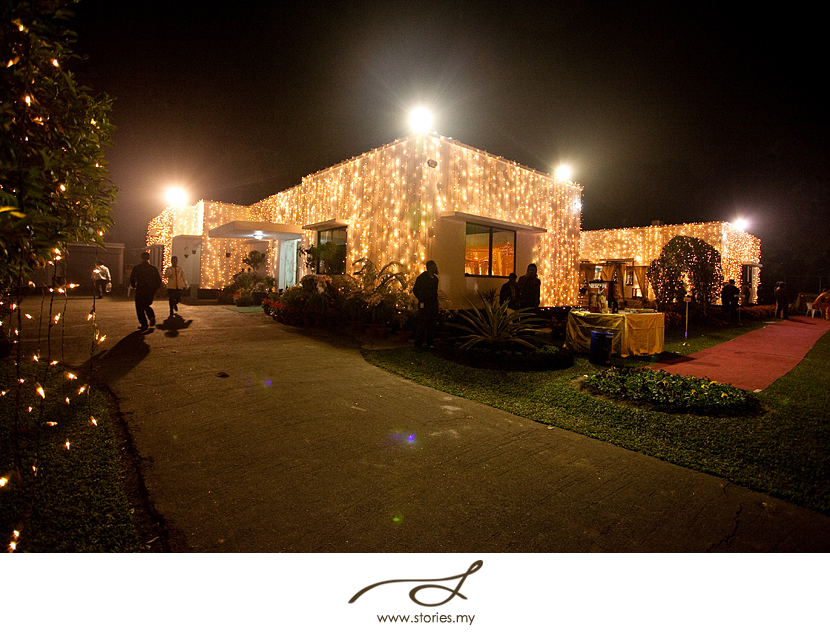 My jaw dropped when I saw these table 'tents' too!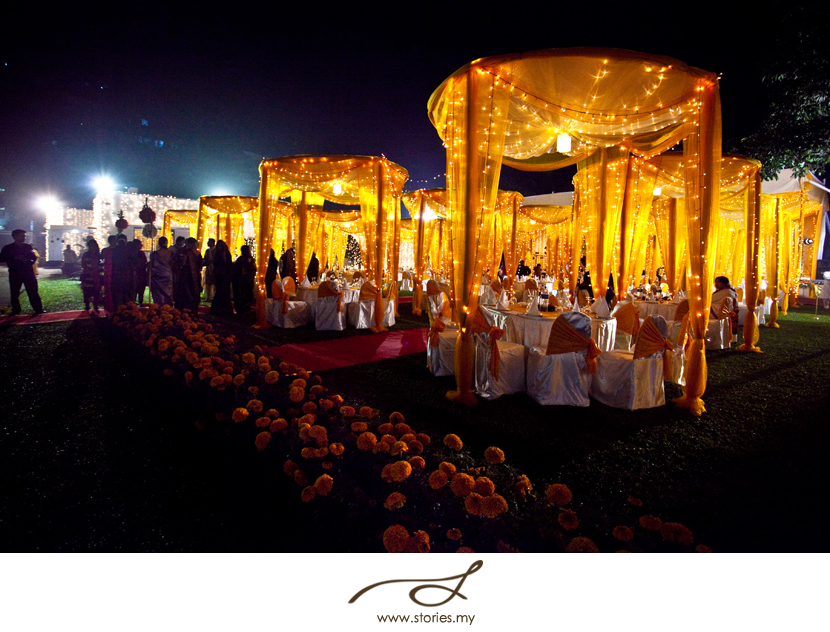 Maisha just looks so gorgeous, waiting on the palki before making her grand entrance. Earlier that day, Nabil's family were busy packing and organizing the gifts for Maisha's holudh. These are just a few of the many different gifts that were there that day!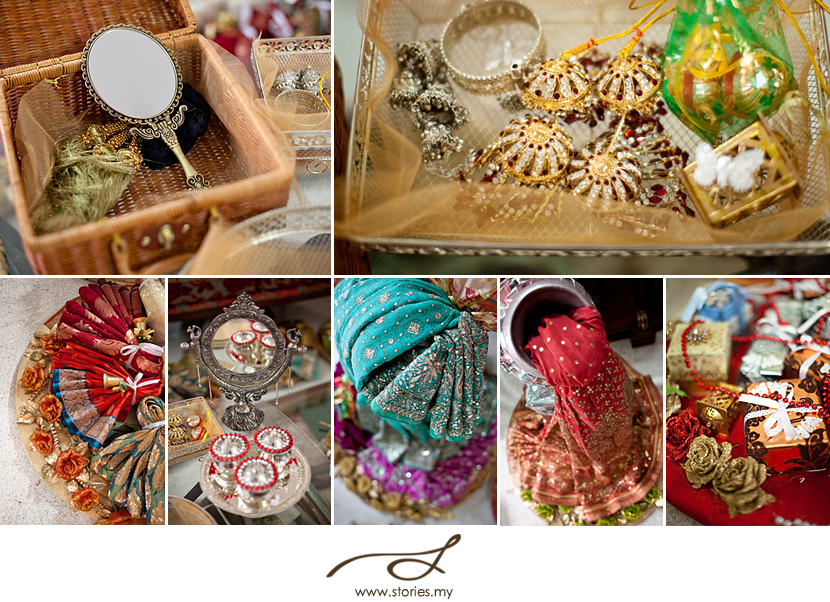 The 2 fish below represent Nabil and Maisha (Maisha's the red one!). It's a tradition in Bangladesh for the groom's family to send fish to the bride's family. Just for fun, Maisha's little fish is given a cigarette to smoke along the way as the whole boat is taken to her family… yes you guessed it right… with an army vehicle!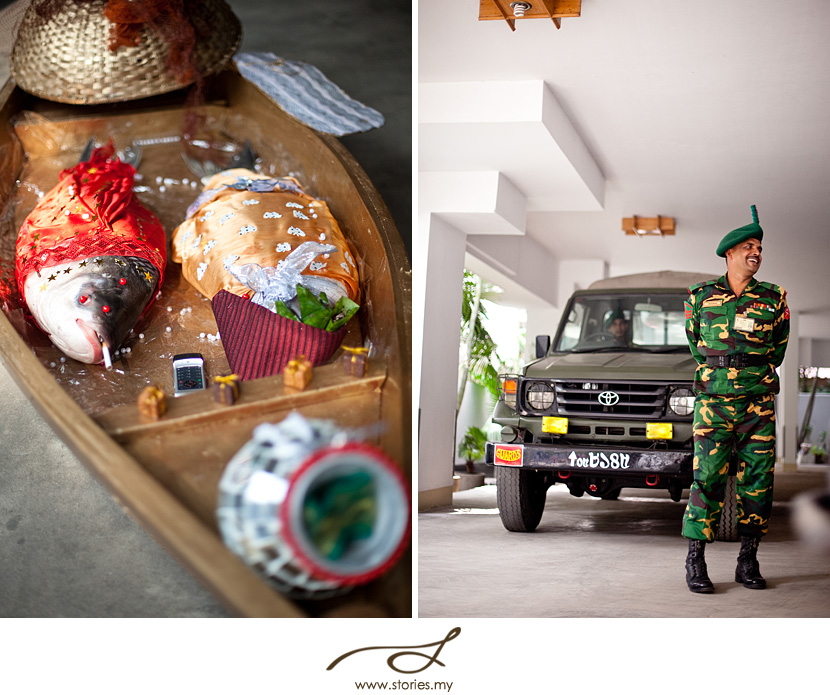 The interesting thing I realize is that weddings in Bangladesh generally happen at night. This is the 2nd time I have photographed a wedding in Bangladesh, once in Chittagong, and now in Dhaka. So in the evening, we headed to Maisha's home for the holudh. That evening, I had a taste of Dhaka traffic! It was a little stressful trying to get there on time with the traffic jam, but we made it!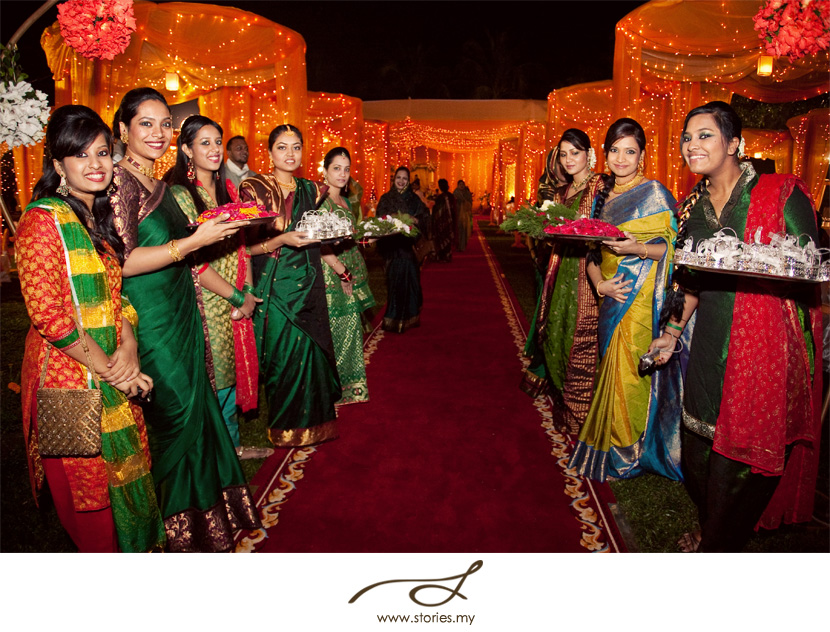 See what I mean about the hanging lights as a beautiful decoration? The background is never 'black' but always colourful!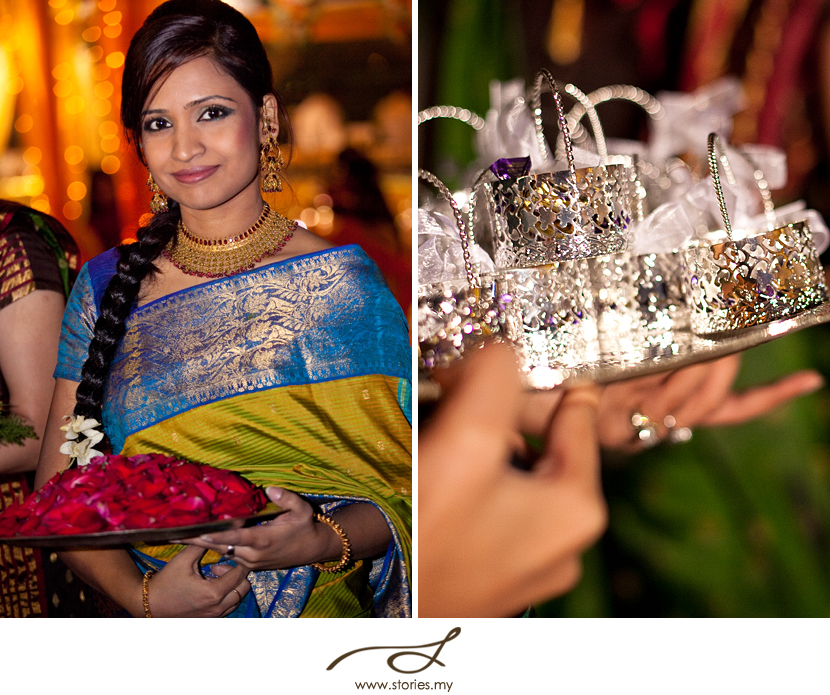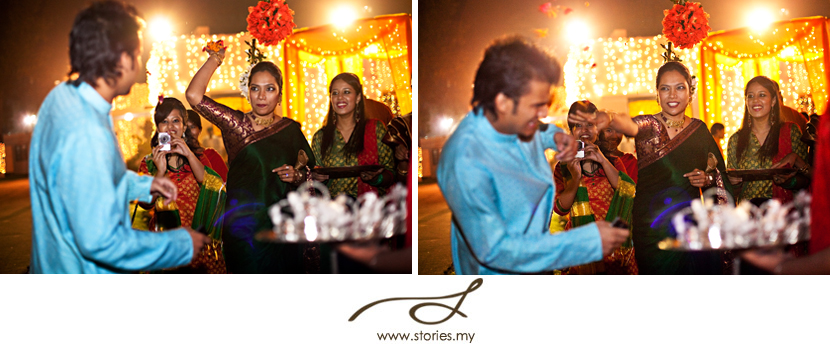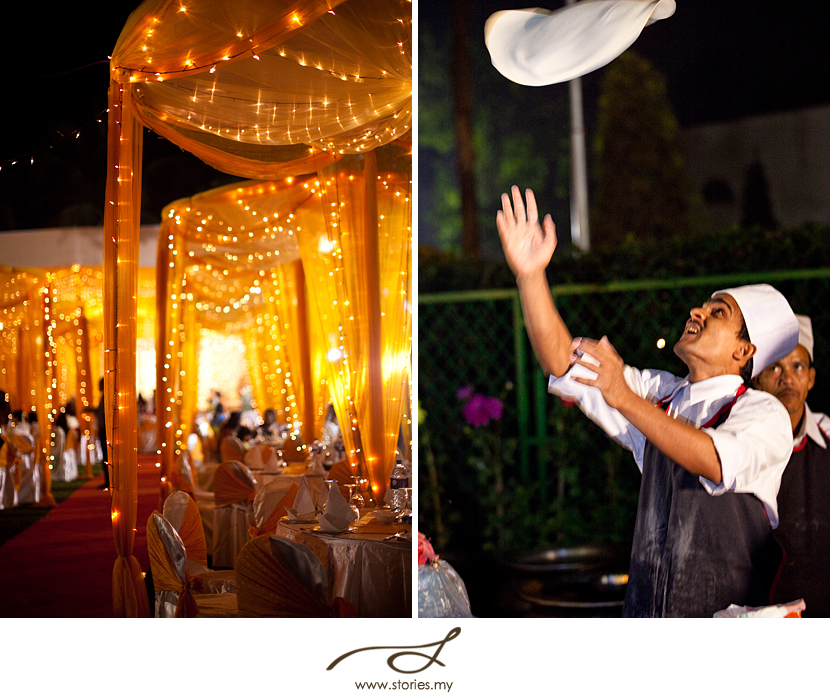 The gifts arriving one by one…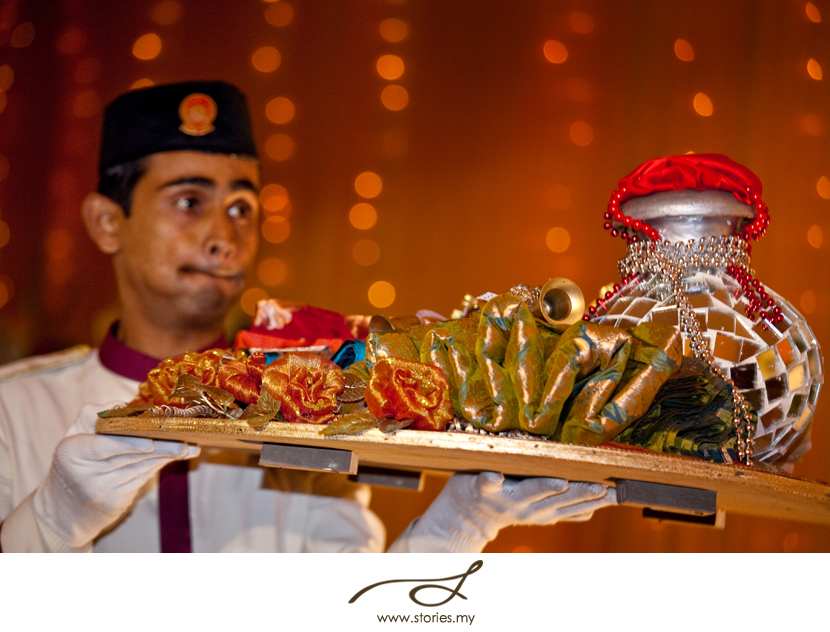 And then Maisha's grand entrance…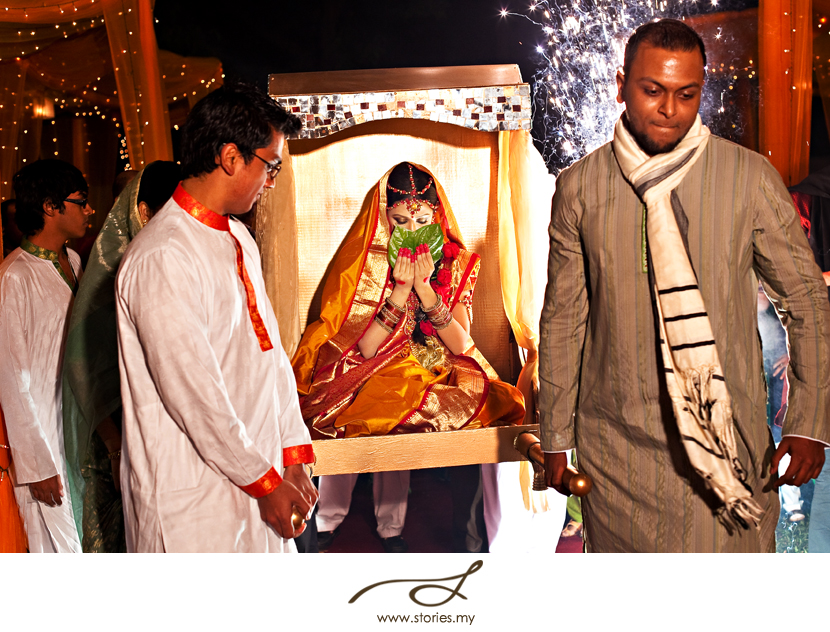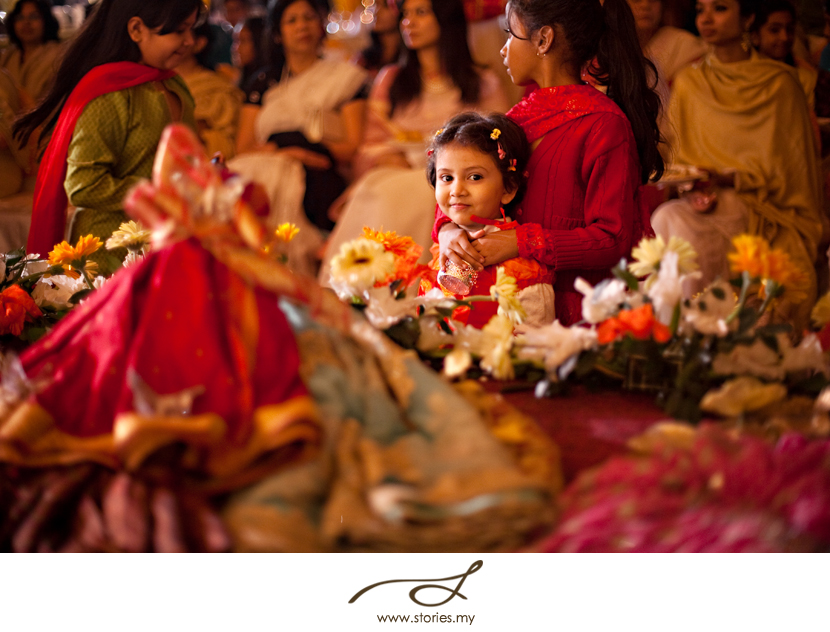 A blessing with coins.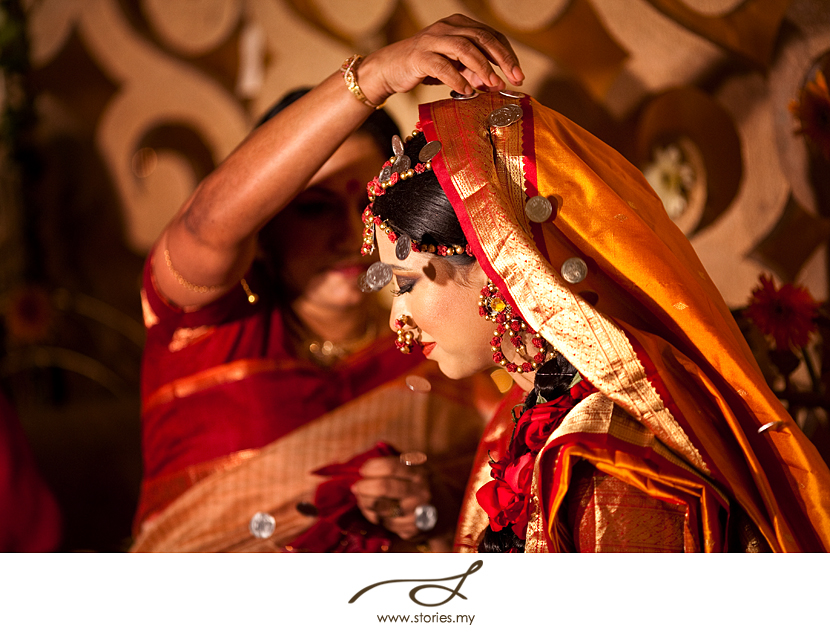 The tying of the rakhi, a beautiful bracelet. The bride must not take off the rakhi throughout her wedding celebrations, even in the shower!
The tumeric paste that is used during the holudh.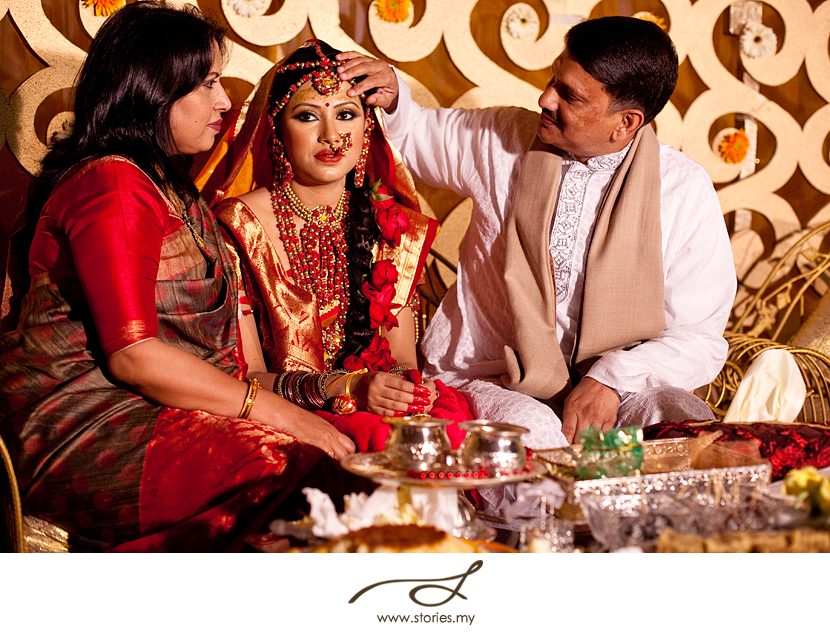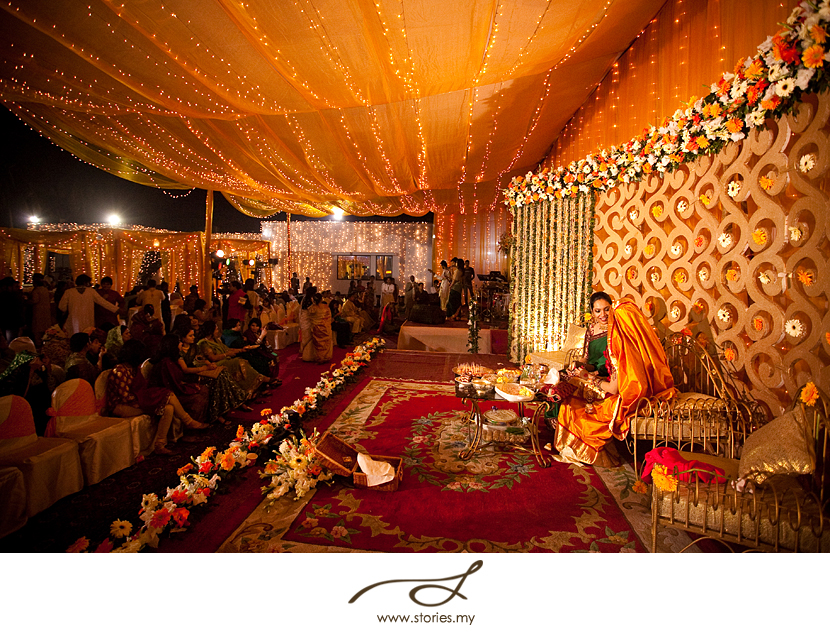 Throughout the night, there were many fun performances. Nabil eventually appeared towards the end of the event. The groom is not supposed to be present during the bride's holudh.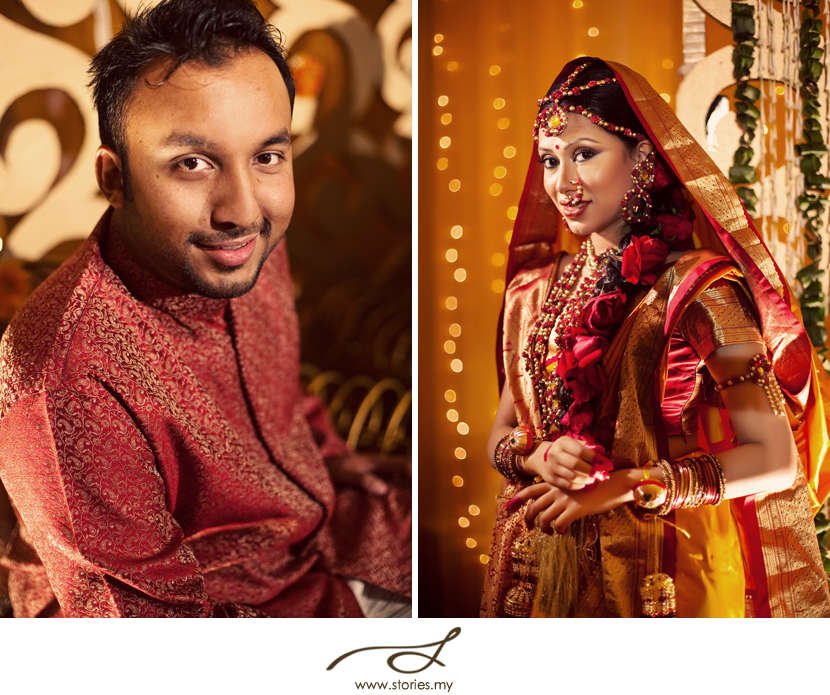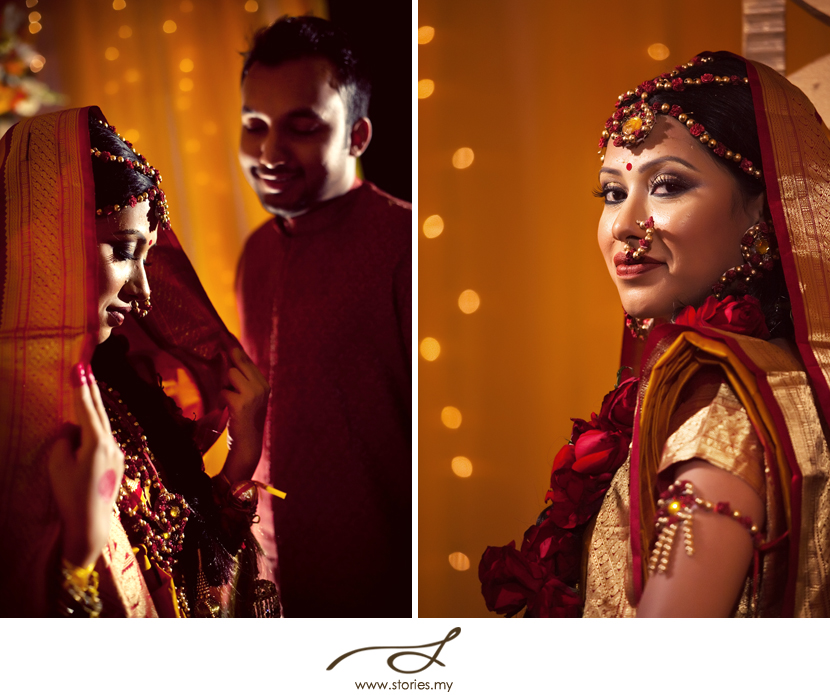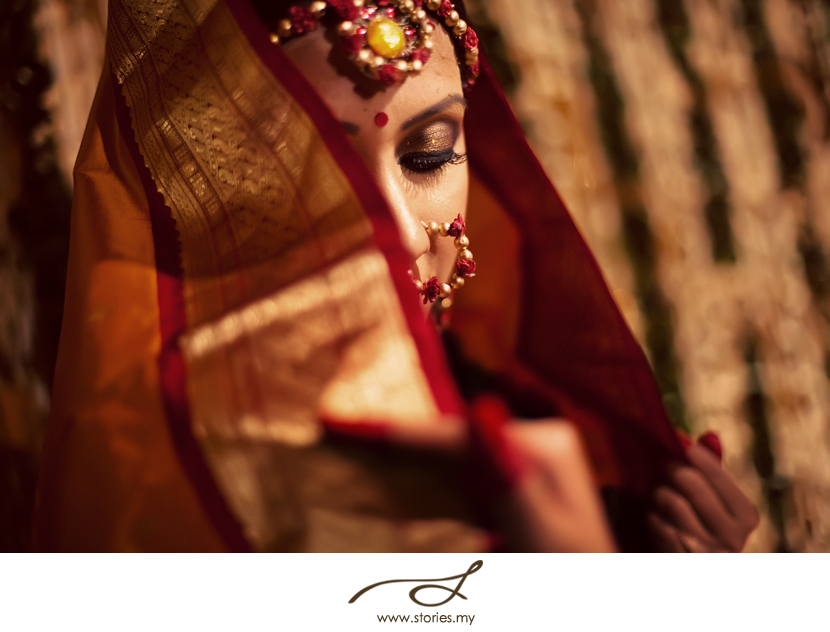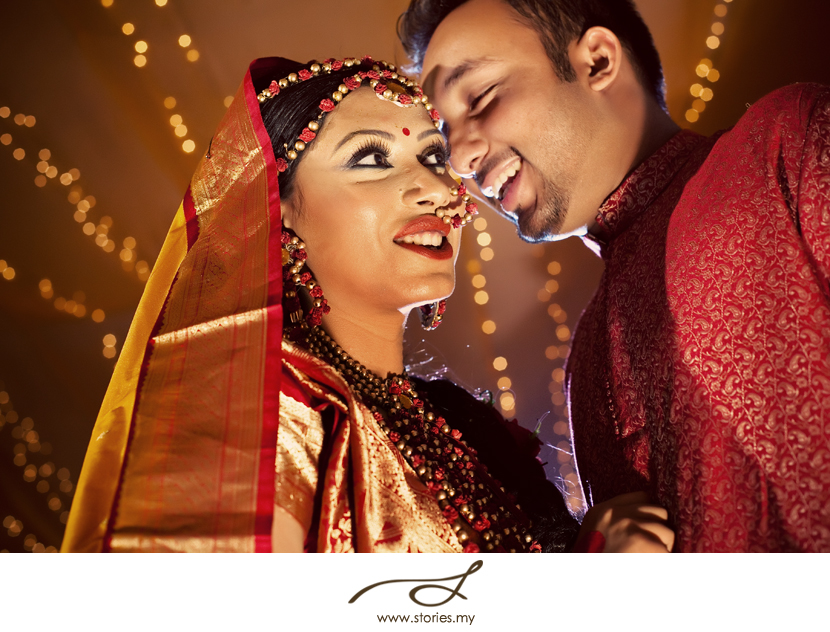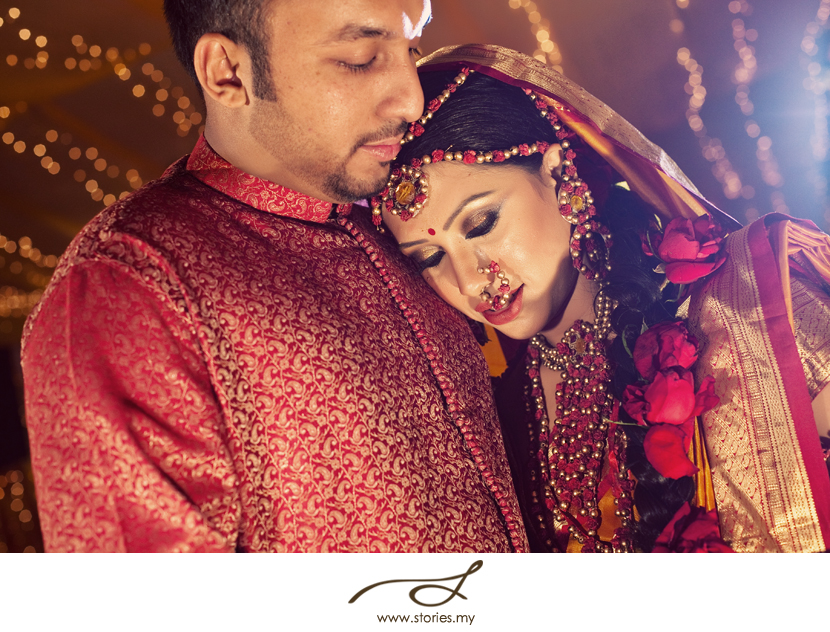 Next post in this series of images – Nabil's holudh. Coming soon!