Photographers: Grace & Ian
Wedding Gown: Ted Collection
Groom's attire: Dickson Menswear, Ted Collection
Make up: Dana Chang Makeover Studio
Decorations: Impact Creative
Flowers: Fleurlicious
Dinner Reception: M Hotel, Singapore 
I experienced a few new things while covering this wedding. Firstly, I traveled about 100+km around Singapore. For real. Ian checked the odometer in his car, and it was a long drive! We literally rounded Singapore… traveled from Bishan to Jurong West to Bishan to Punggol back to Jurong West, then to M Hotel in the city. Phew…
The other thing I experienced was photographing the bridal pick up games in the narrow HDB corridors.
Finally, it was the first time I saw a pink London cab – the one and only in Singapore!
Some of my regular blog readers might have seen Kevin and Katherine's (also known as Feng & Shan) pre-wedding photos in Nikoi Island before. About a year before the wedding, Kevin and Katherine made the trip to KL to discuss their wedding plans and book me for their wedding day shoot. (Actually, I think it was just an excuse for them to eat at A&W which I found out later that they love!).
Since that meeting, we've been on a great journey together… as clients and now, friends. It's really awesome to be able to photograph a client before the wedding day (pre-wedding) so that we could get to know each other better. It breaks the ice, and both parties would feel more at ease with each other on the wedding day!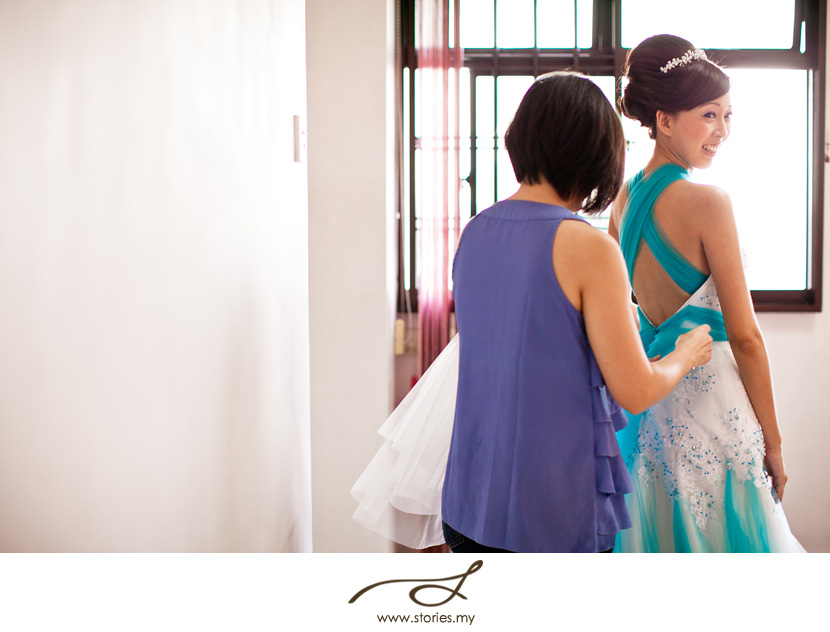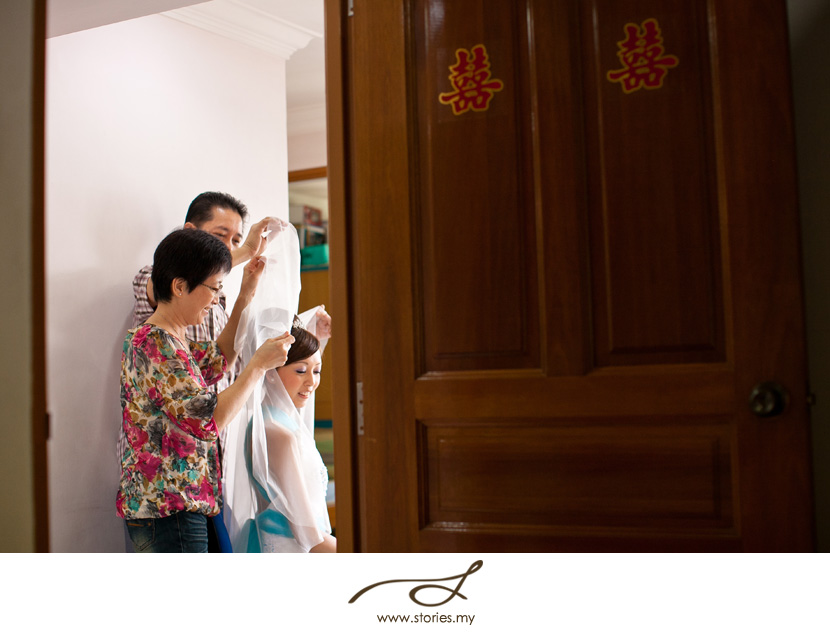 You know a couple is really well organized when they planned their wedding 2 years from the proposal date. They had the perfect sunset at Japalama Resort, Tioman, perfect row of surprises from Kevin… which led to the perfect surprise proposal in 2009! While they dined under the stars that night, Kevin gave Katherine a series of envelopes to open in sequence. He was a little worried initially that she would see his bulging pockets but she didn't notice a thing!
So one after another, she opened the envelopes, and he placed the messages next to their soft toy mascots for her to read… combined, the message read… "Baby! Happy 66th month anniversary!"
Finally, he gave her the last envelope, and while she moved towards the light to read what it said, Kevin promptly went on his knees, took out his proposal ring… and verbalized his love…
The words said, "Will you marry me?"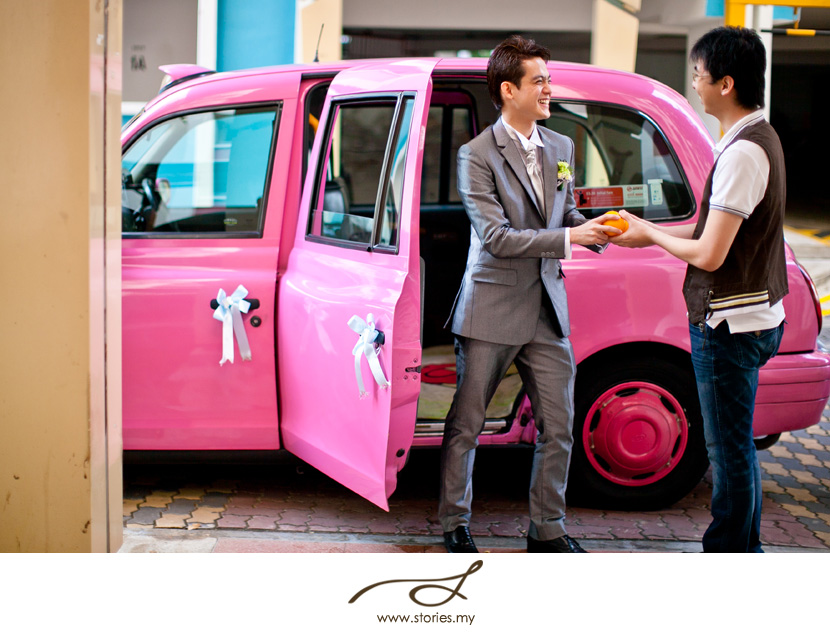 And so, the journey began…
Definitely an interesting one for Kevin, and for the guys! (I have to let you know that they tried to dance… they did… )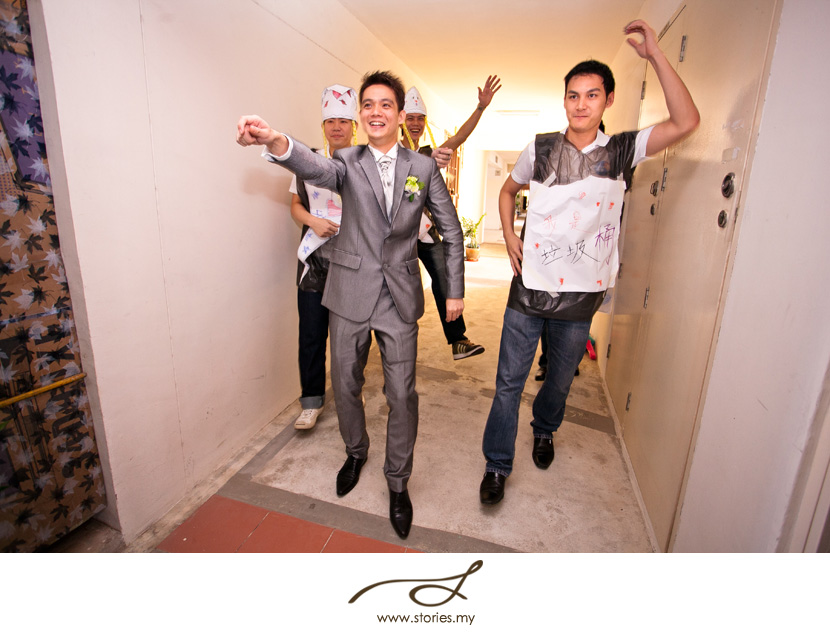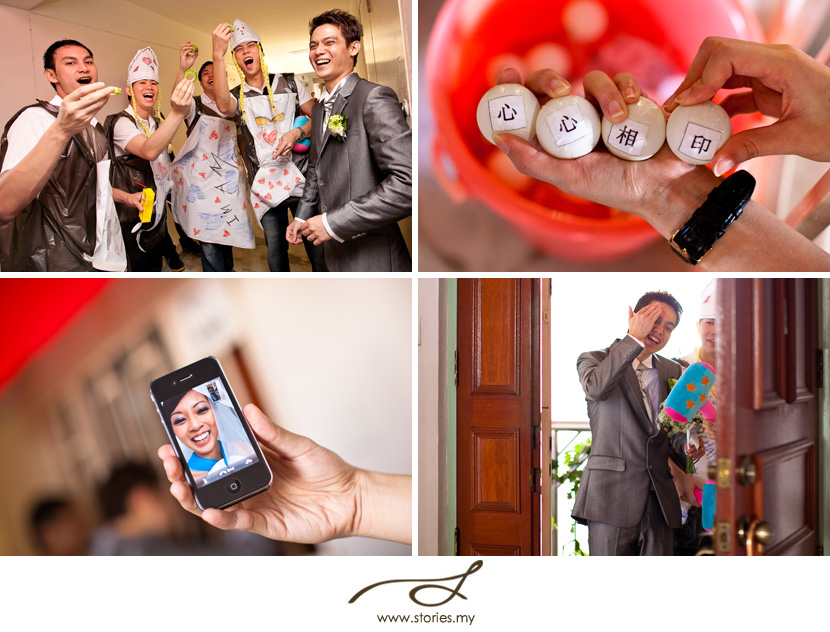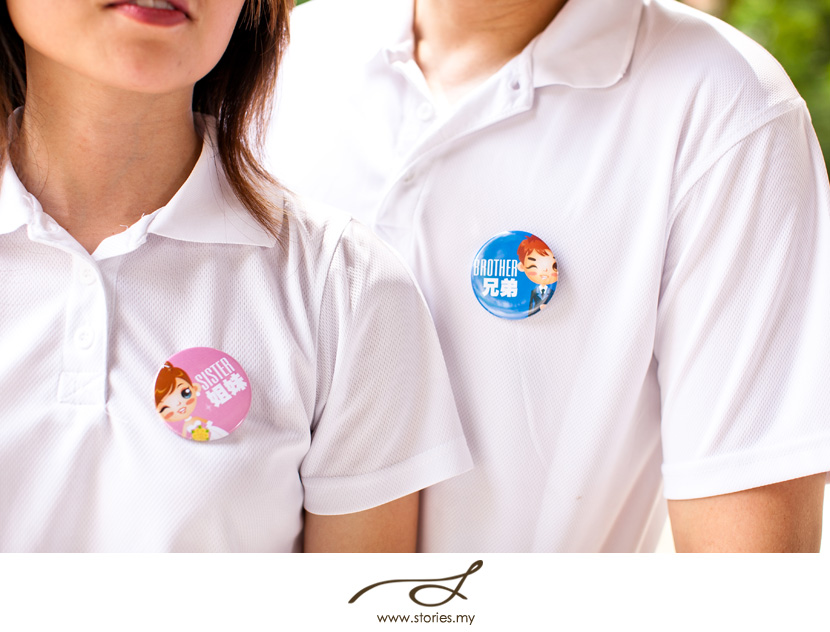 Love the little customizations that were done for the wedding, including these t-shirts! Each pig had a different personality, specific to the wearer, and was drawn by one of the guys! My favourite is the one in the paintball outfit.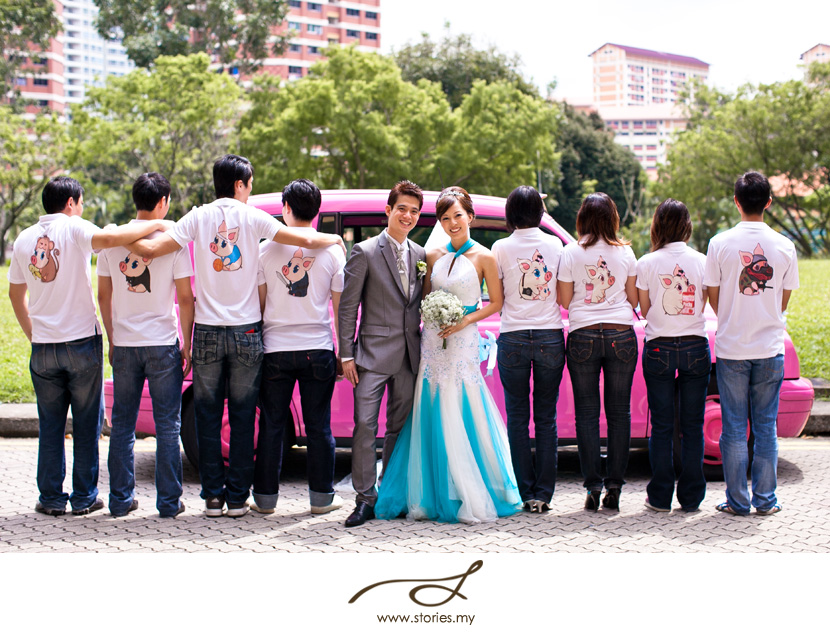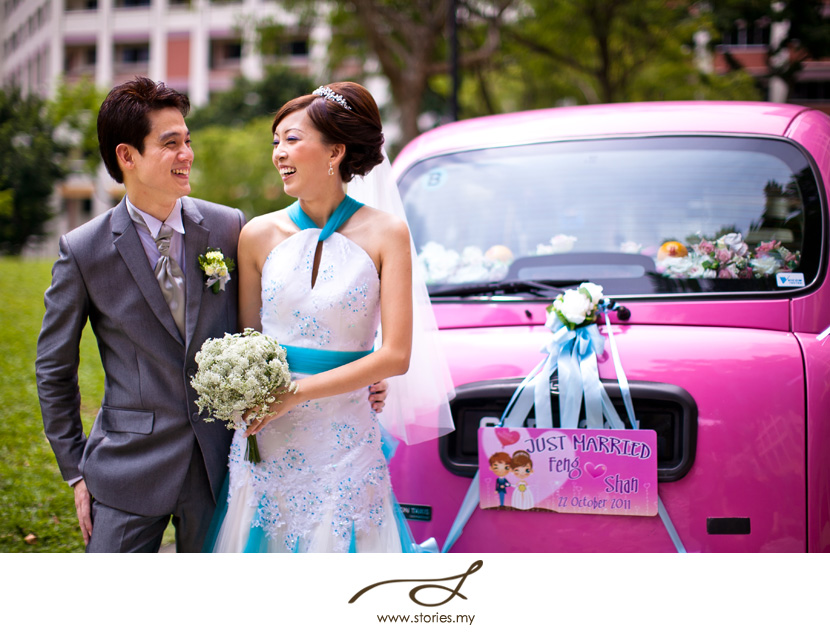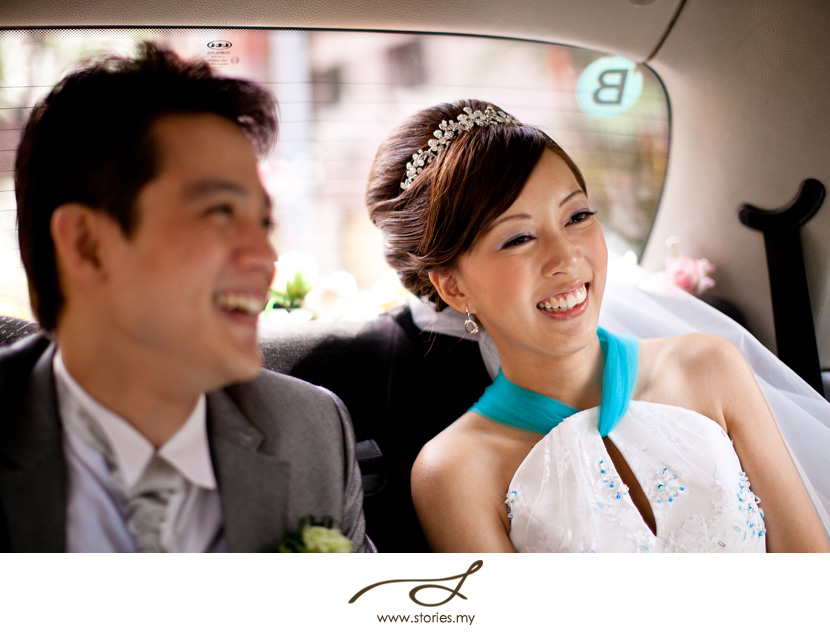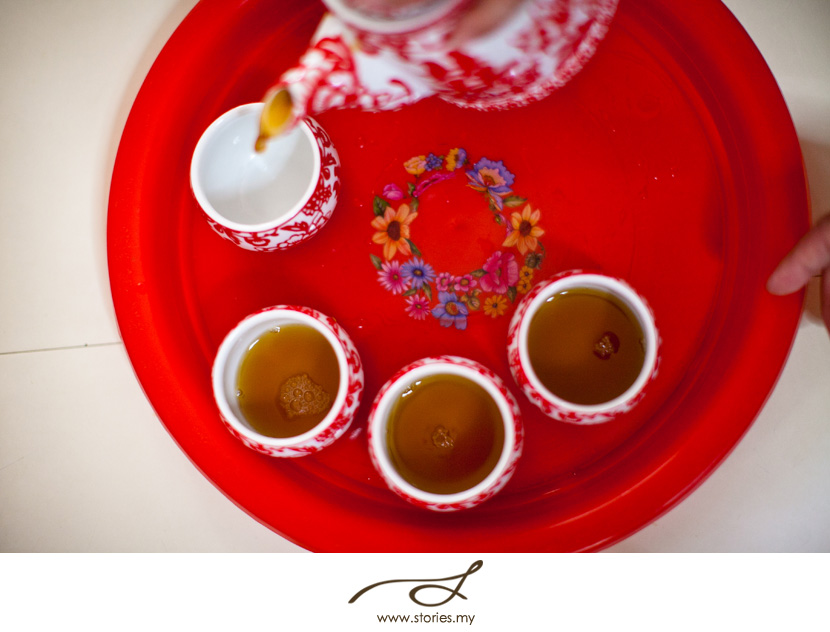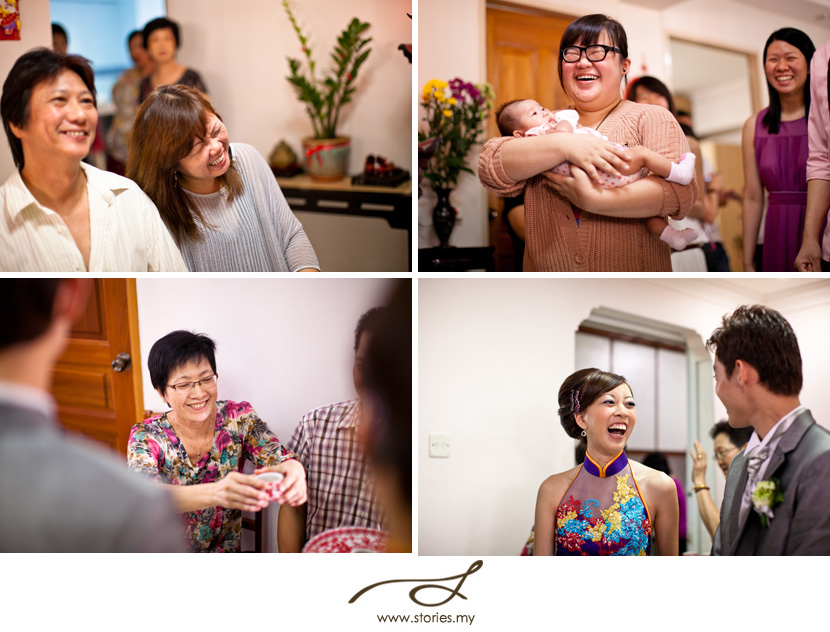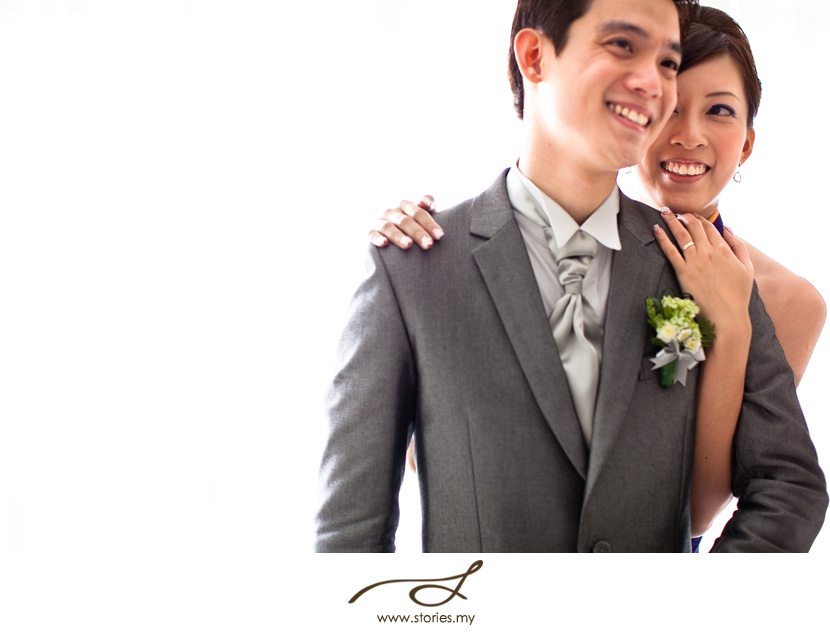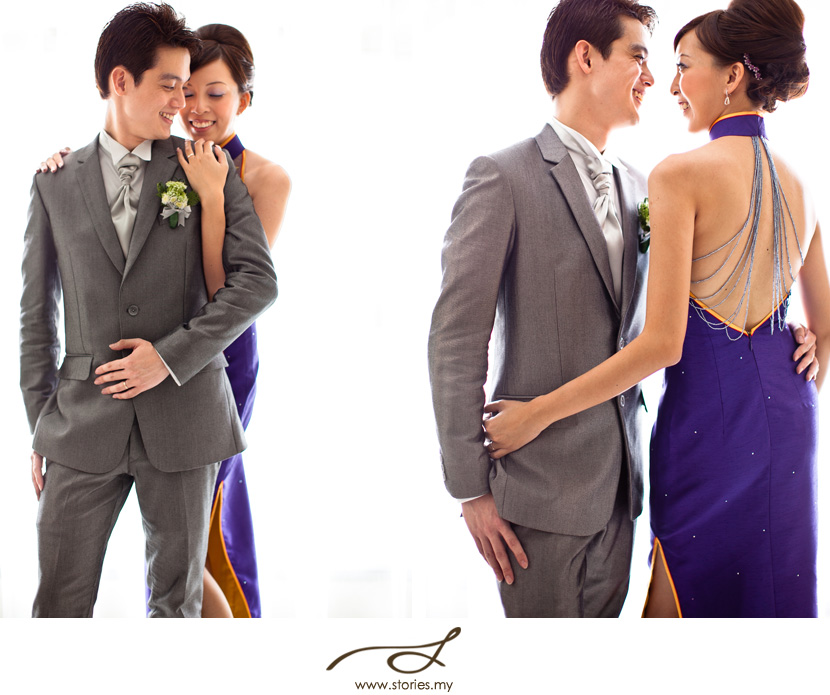 The highlight of the dinner was the 2nd entrance… which was also a surprise dance performance for the audience! It was really great seeing Kevin and Katherine perform, especially after they had practiced hard for this day!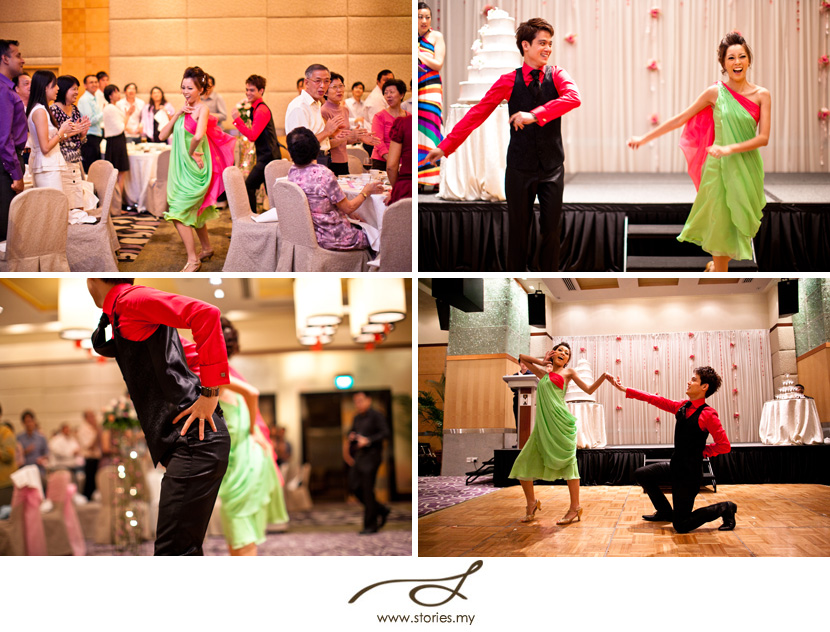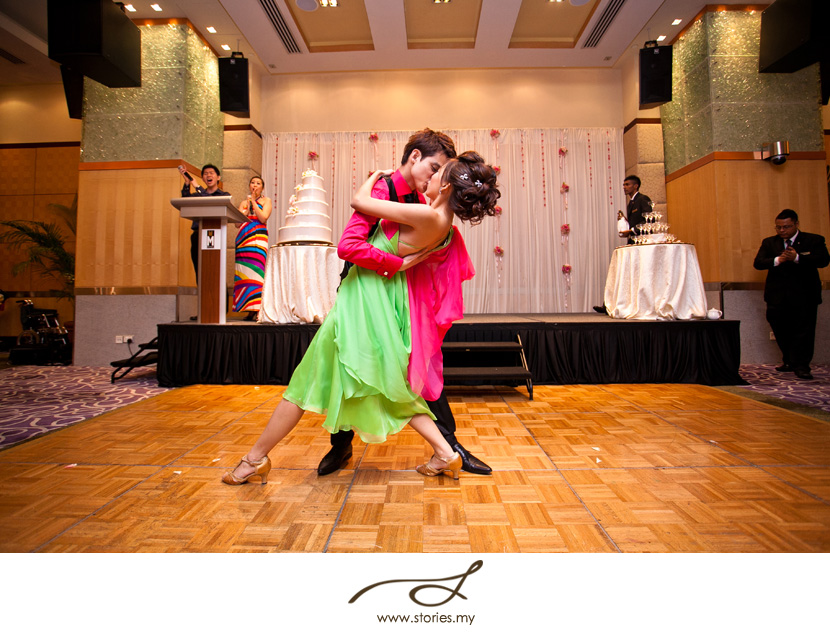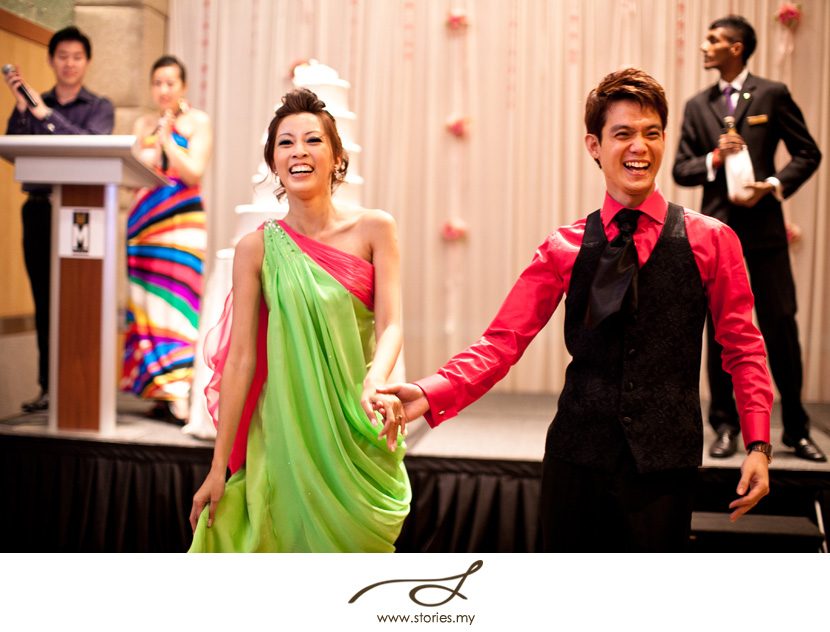 Congratulations to the both of you! Do come back and visit us here in KL more often… you can do some shopping and eat at A&W! :) Wishing you lots of exciting moments ahead and more perfect sunrises / sunsets to come!