Sentosa Island, Singapore holds fond memories for me as a kid. I remember those magical fountains that dance in the light together with music, ever so gracefully. I was about 8 then, and everything looked beautiful to me. Years later, I find myself on Sentosa Island again, but this time I was amazed by something else. I had never been to the Capella on Sentosa before, and neither have I photographed an ROM as elaborate as Colin & Yee Xing's ROM. My mind was not prepared for the view I was to witness that evening.
I think I panicked and gasped at the same time for a whole 1 minute.
Actually, Yee Xing's sister Yee Ming had contacted me a few weeks before the ROM and asked if I was available to shoot the event and also some family portraits on that day. I was mentally prepared for a family shoot but wasn't prepared for such an elaborate event. What made matters interesting was that there were 2 other videographers hired on that day, plus one other photographer from Singapore. Can you imagine all of us trying to squeeze on that tiny platform in the middle of the pool, including the bride, groom & wedding officiant? I had to do a lot of creative framing on that day . :)
In the end, everything turned out well and I am pleased with the outcome of the images.
Colin & Yee Xing, I hope you like these images and I look forward to your wedding banquet!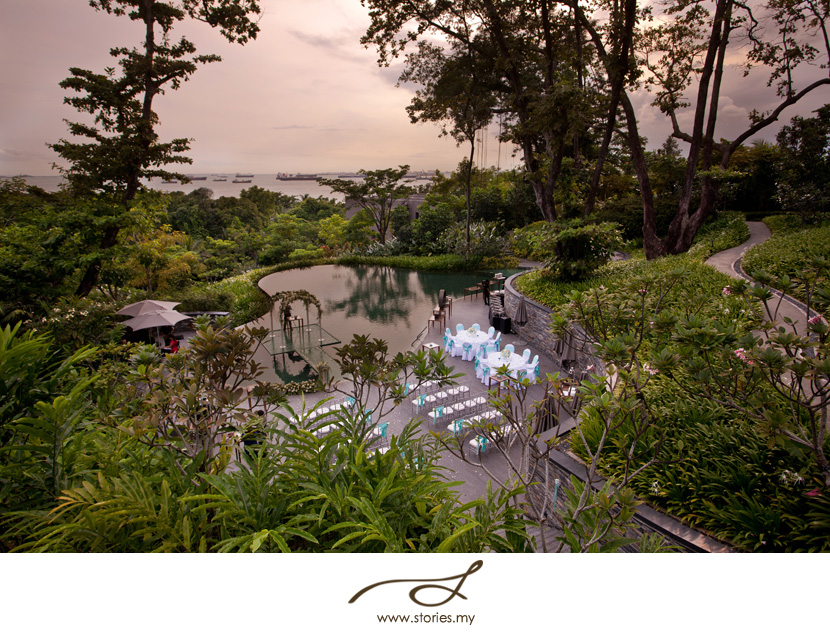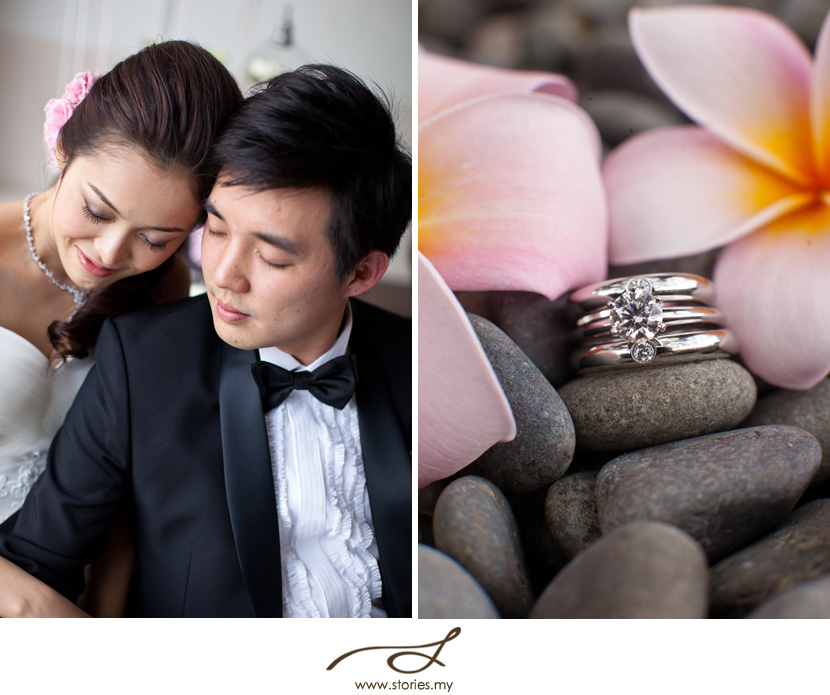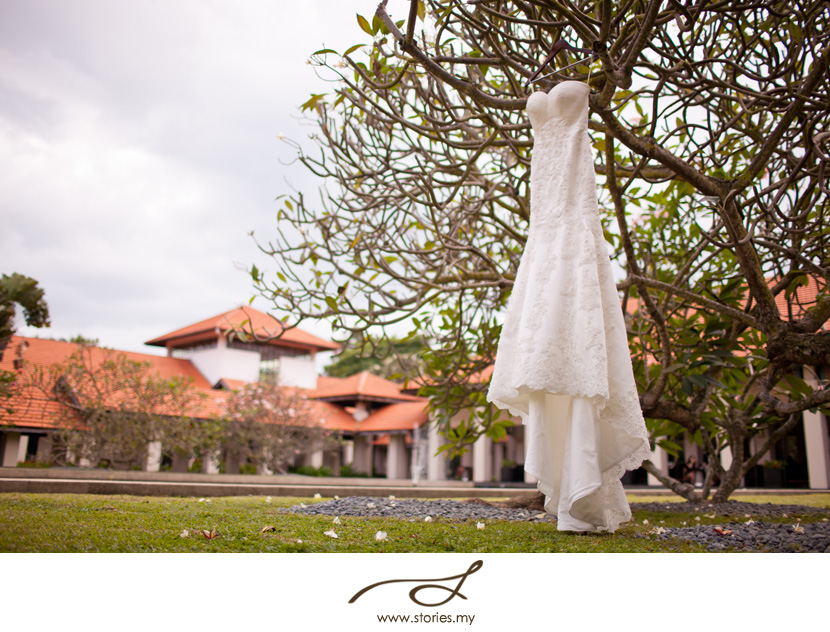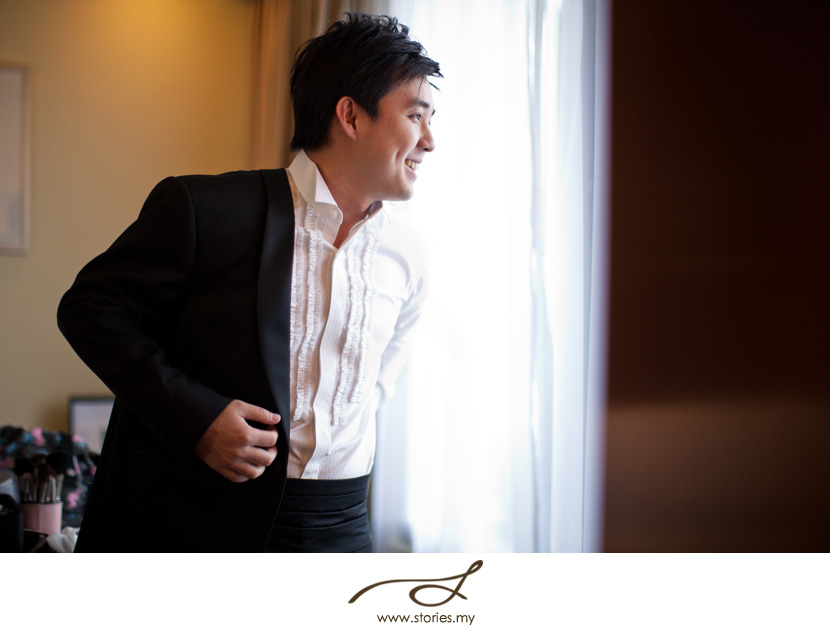 Yee Xing was one really calm bride. While we were getting ready in the room, her zip actually broke and we couldn't zip up her wedding gown! Her make up artist and my assistant Yih Wen was busy trying to sew up her wedding gown, and everything was delayed by 45 minutes. But through it all, she was smiling, completely unfrazzled! Of course, that gave me more time to take portraits of Colin!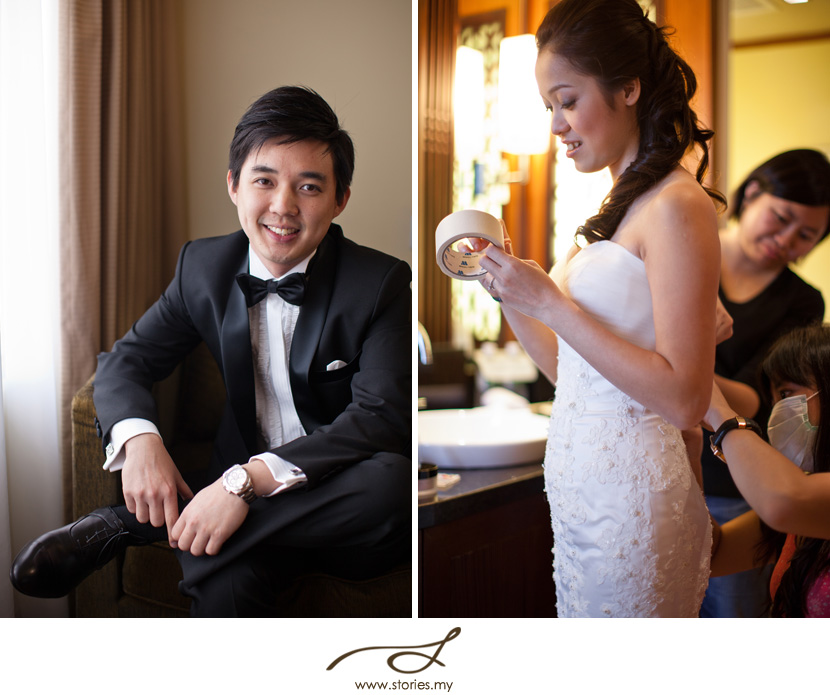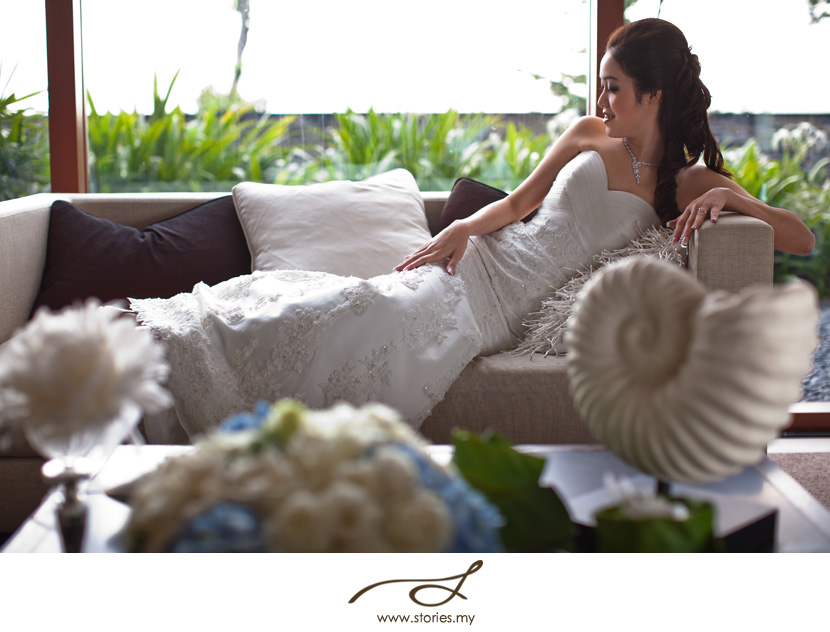 Some family photos before the ROM starts.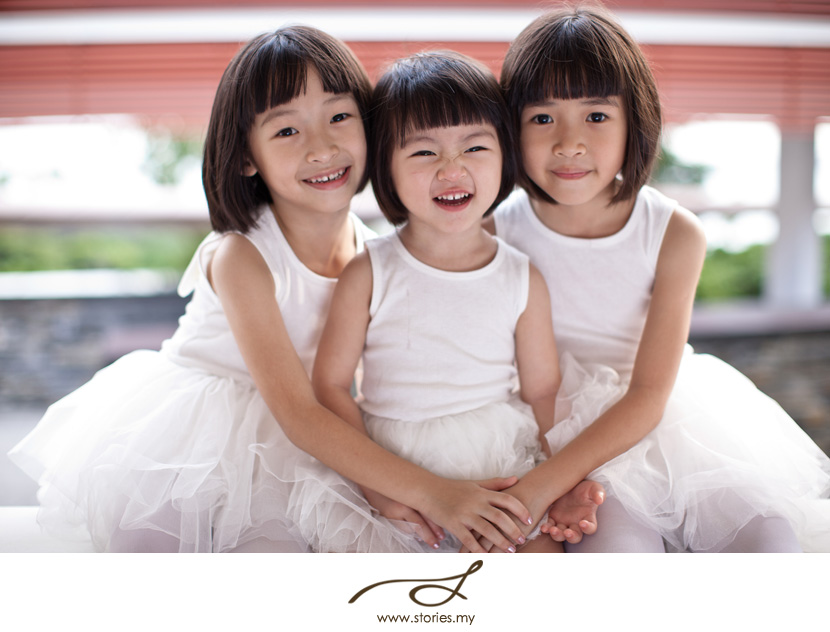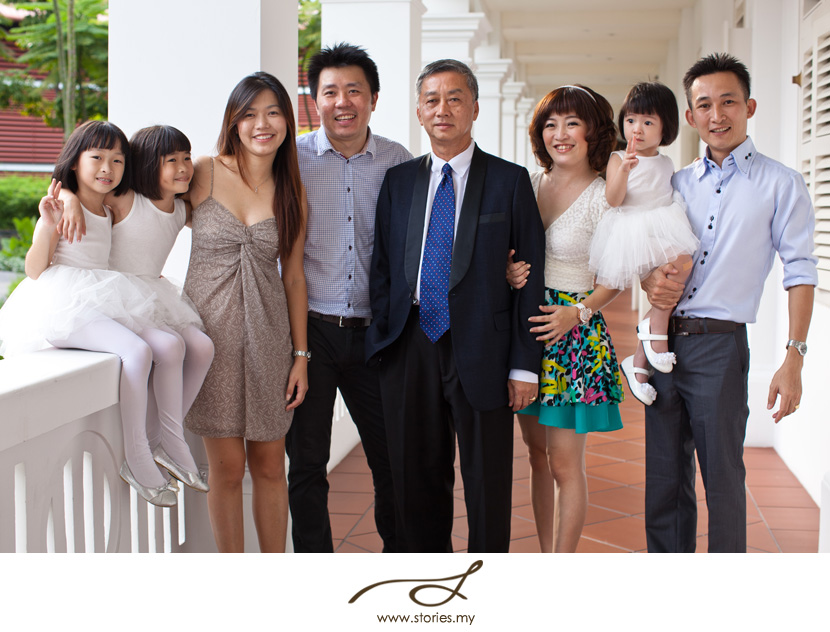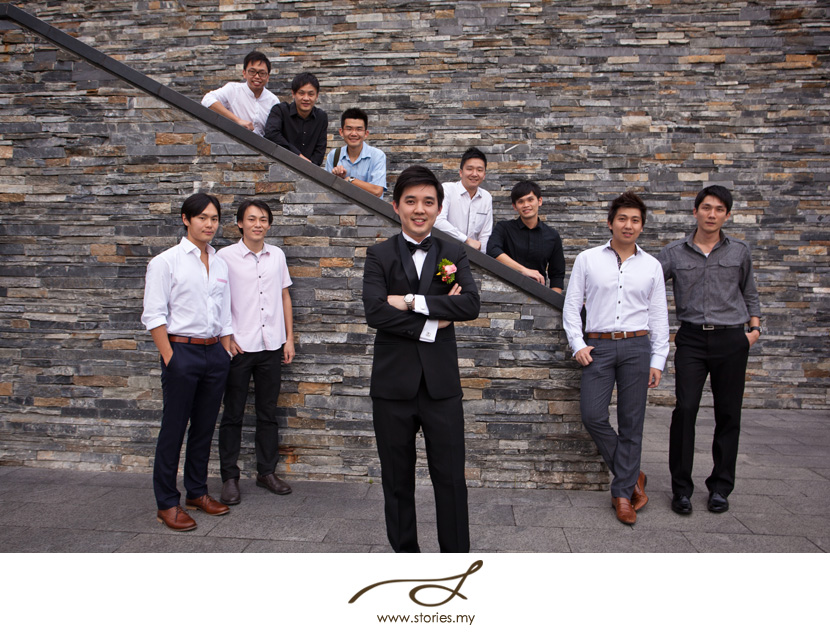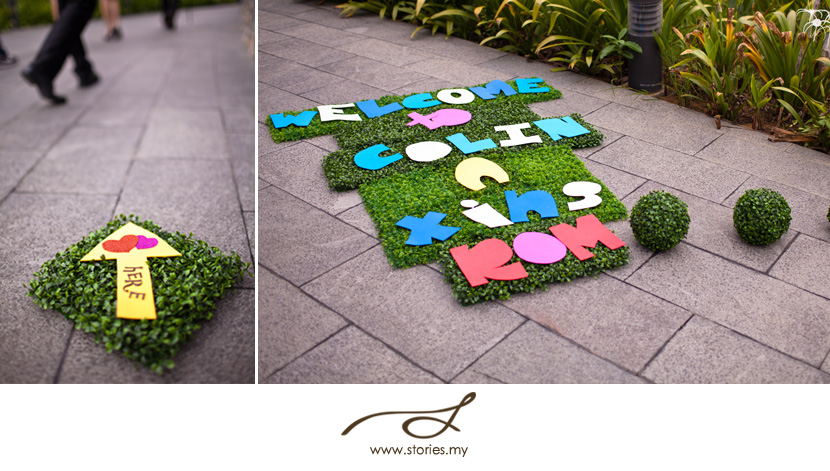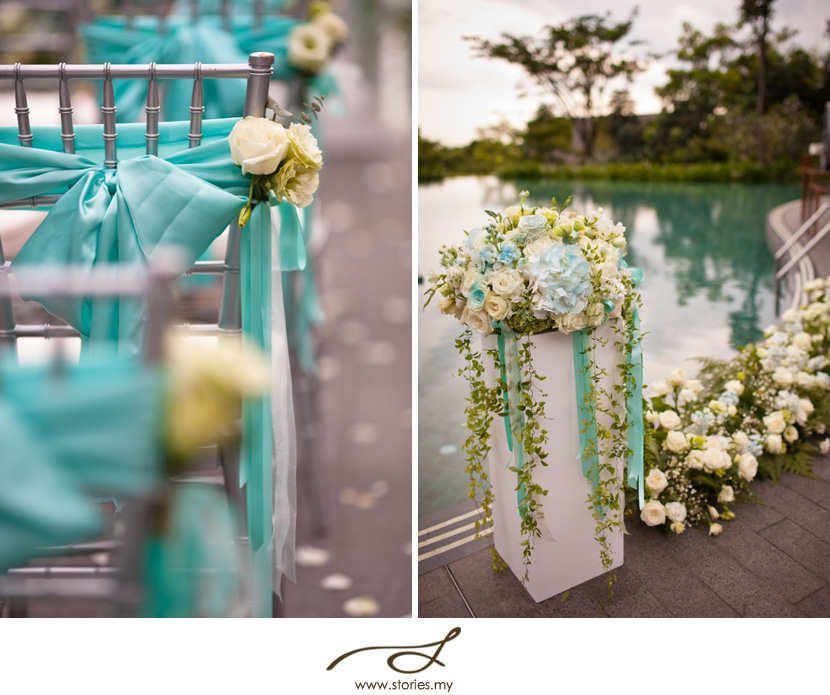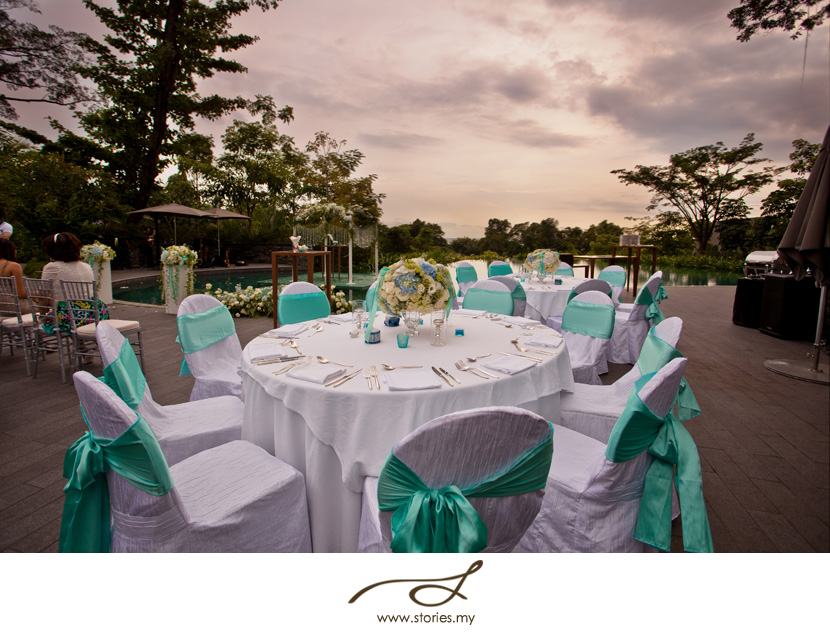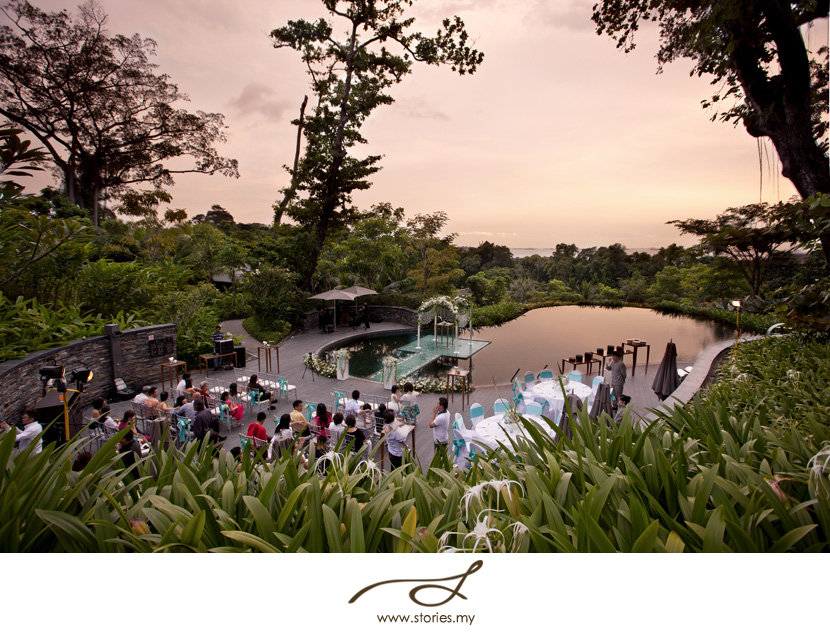 Before she walked down the aisle, Yee Xing actually sang a beautiful song for Colin. So sweet!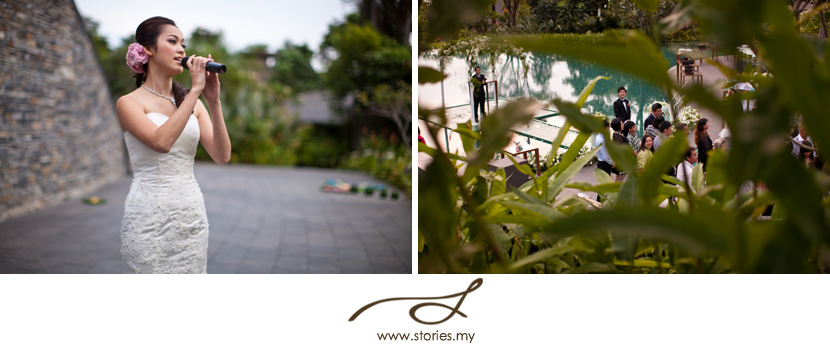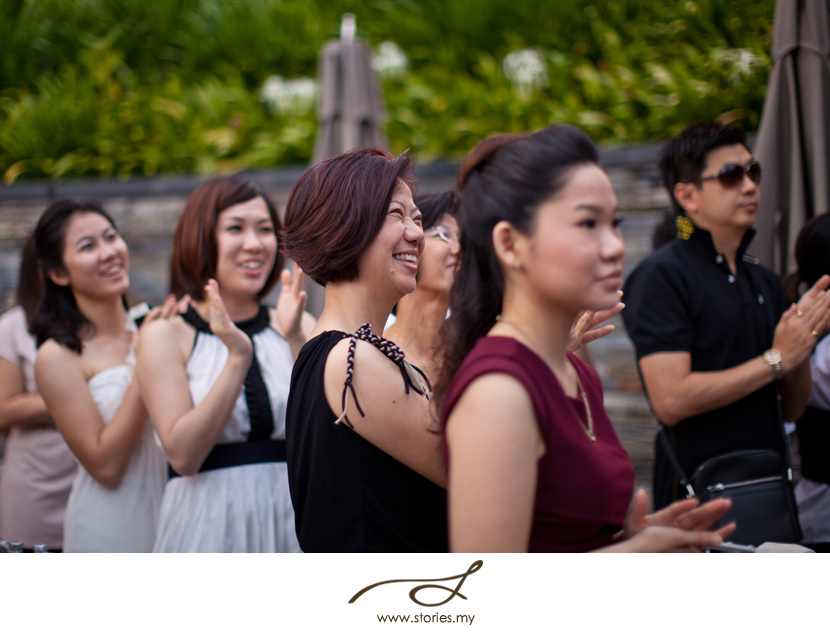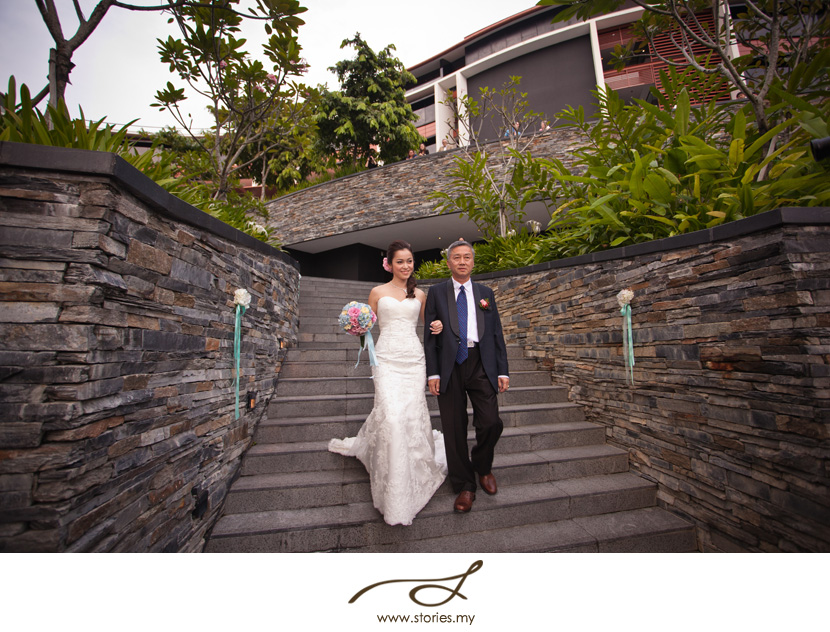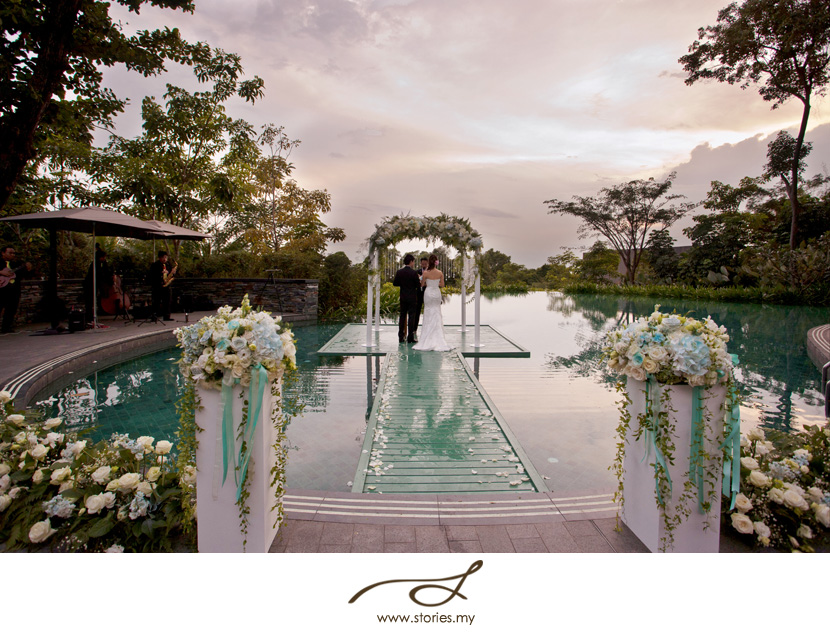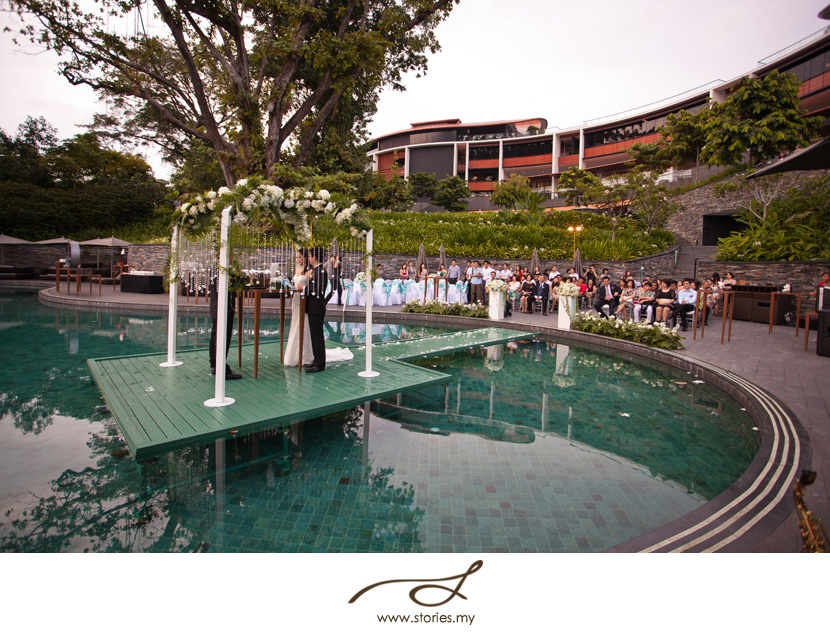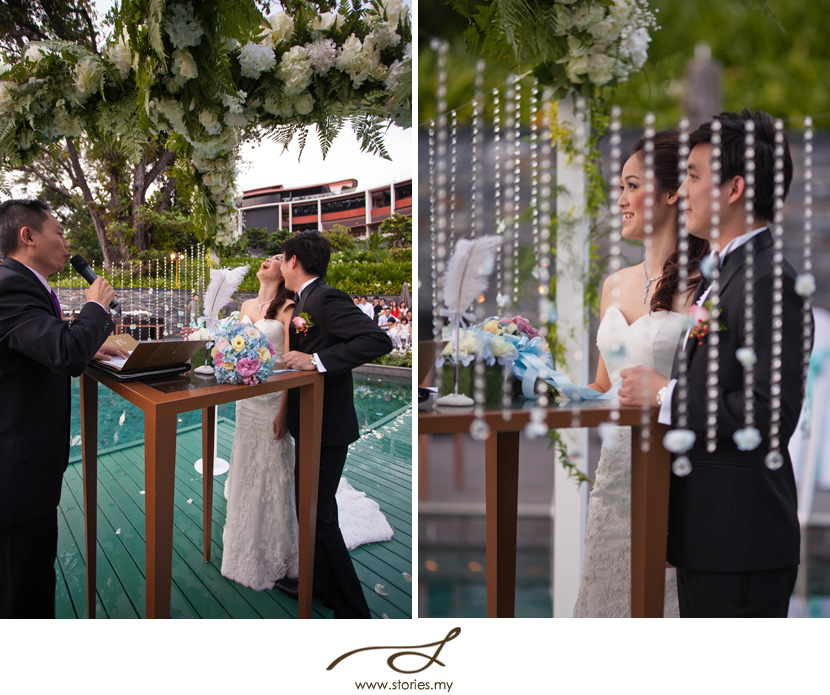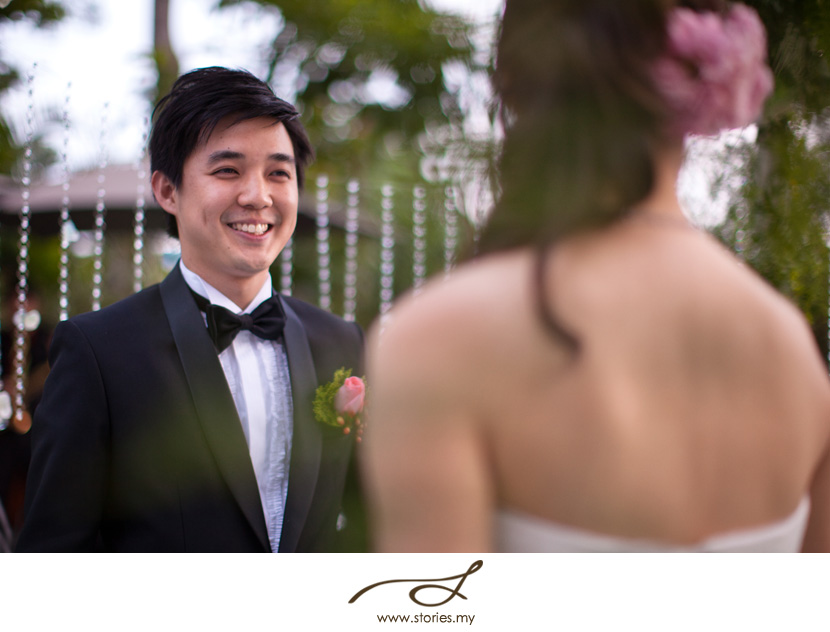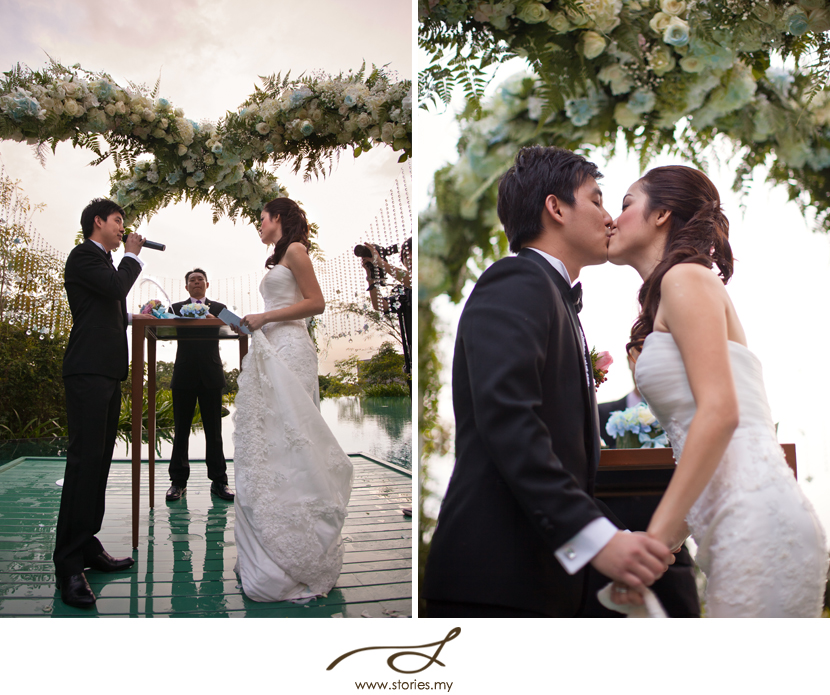 Another family photo for the road.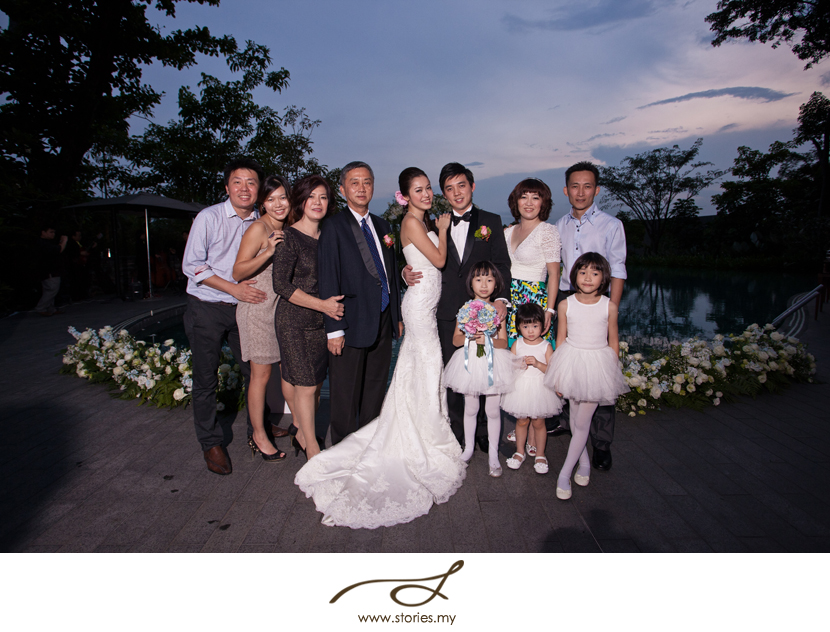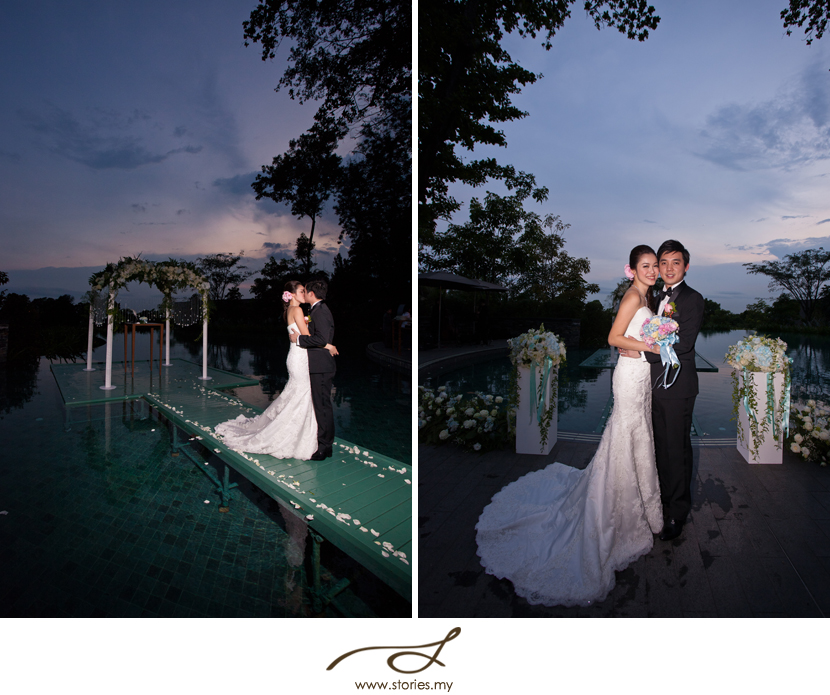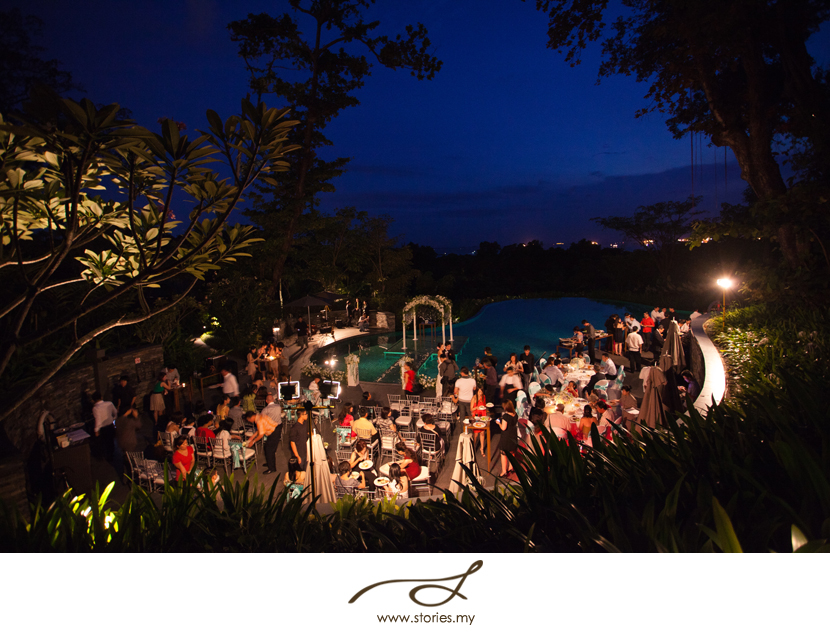 Credits:
Photographer: Grace, assisted by Yih Wen
Location: Capella, Singapore