lt was the first ever wedding at the new Hatten Hotel in Malacca. For weeks, everyone rushed to get the fittings and furnishings completed on time for the wedding of Colin and Yee Xing. There was no doubt about it, the wedding dinner had to go on, for this was no ordinary couple. Colin is the son of Hatten Group CEO Datuk Eric Tan.
It must have been a stressful and challenging time for everyone but amazingly, everything came together and the hotel opened its doors for the first time to wedding guests in March.
Some of you might remember Colin and Yee Xing's beautiful poolside ceremony at Capella, Sentosa, Singapore some time back.  A week before the wedding dinner in Malacca, Colin and Yee Xing had their actual wedding day celebration in Singapore.
Actually, I was rather unprepared at the scale of this event. I was so amazed when I walked in that evening to see lorry-loads of decorations filling the hallway leading to the ballroom. The amount of detail that went into this wedding was amazing. Enya of Storybook did a superb job in decorating the cocktail and ballroom area. When I entered the ballroom, I instantly fell in love with the red and black theme. Stunning!
What was challenging for Weiming and myself as we photographed this wedding was the fact that we had to cover 2 different dinners, over 2 consecutive days, with the same setting and decorations but different guests. On the 2nd day, the Chief Minister and Governor of Malacca (TYT) was on the guest list too! We had to look at things differently and try to approach the event with a new set of eyes for the 2nd day.
So, be prepared for a barrage of images, especially details!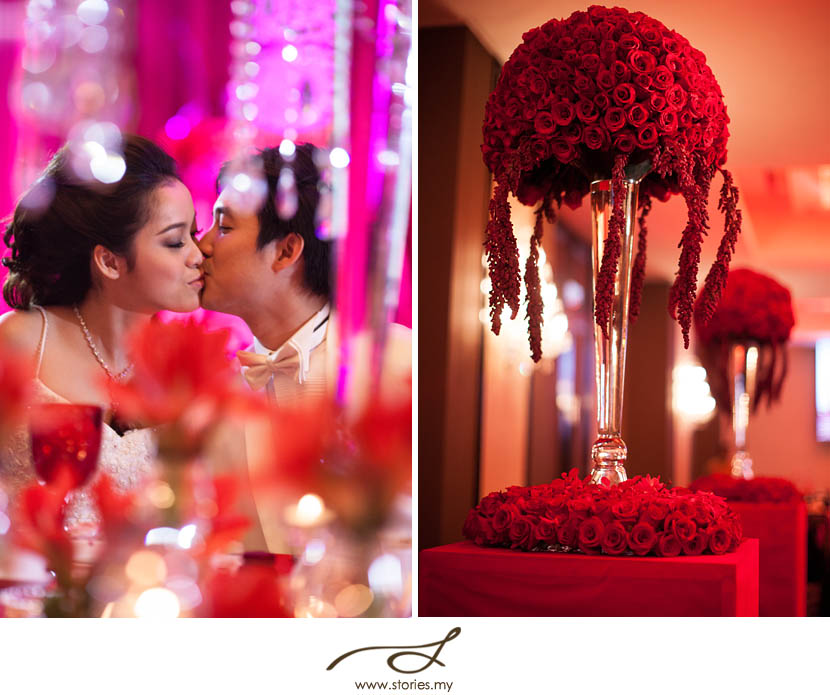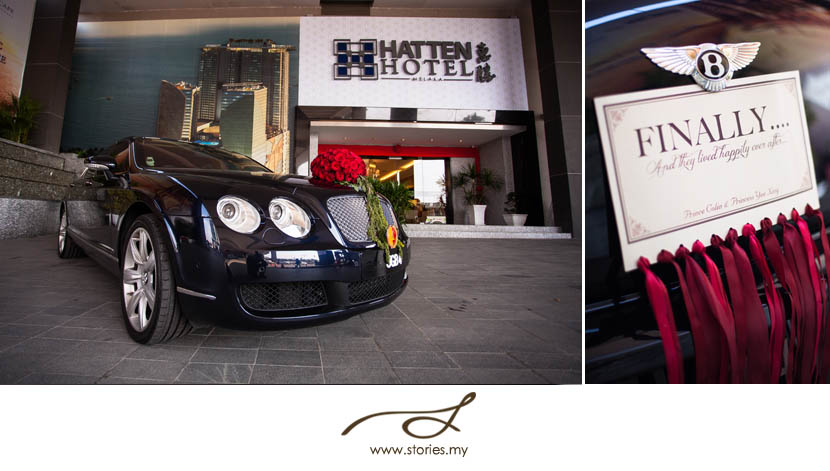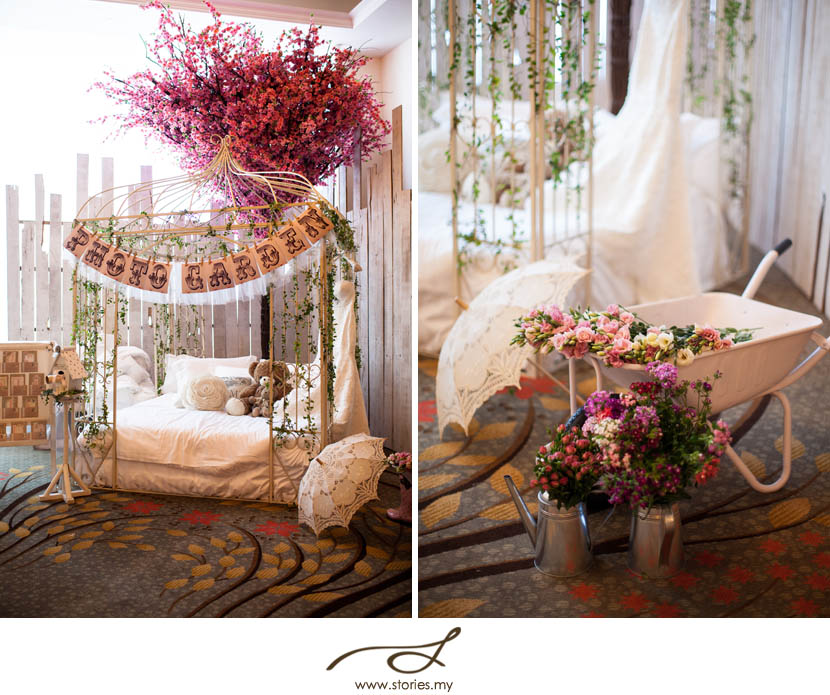 Personalized notes and letters for the bride, from the groom.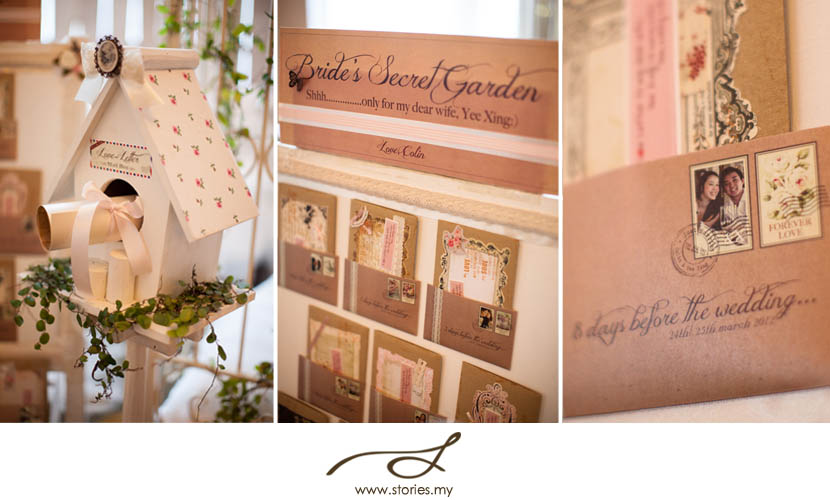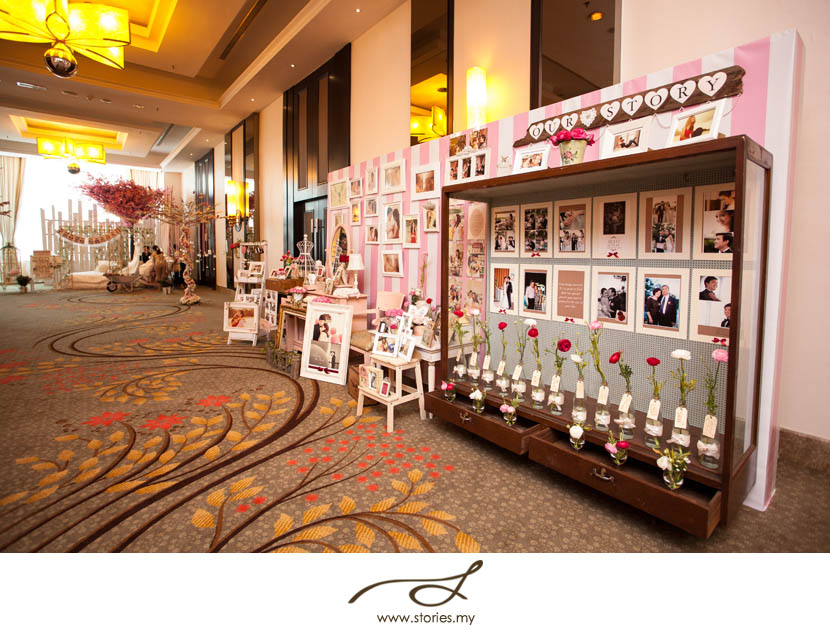 Personalized logo for all the candy!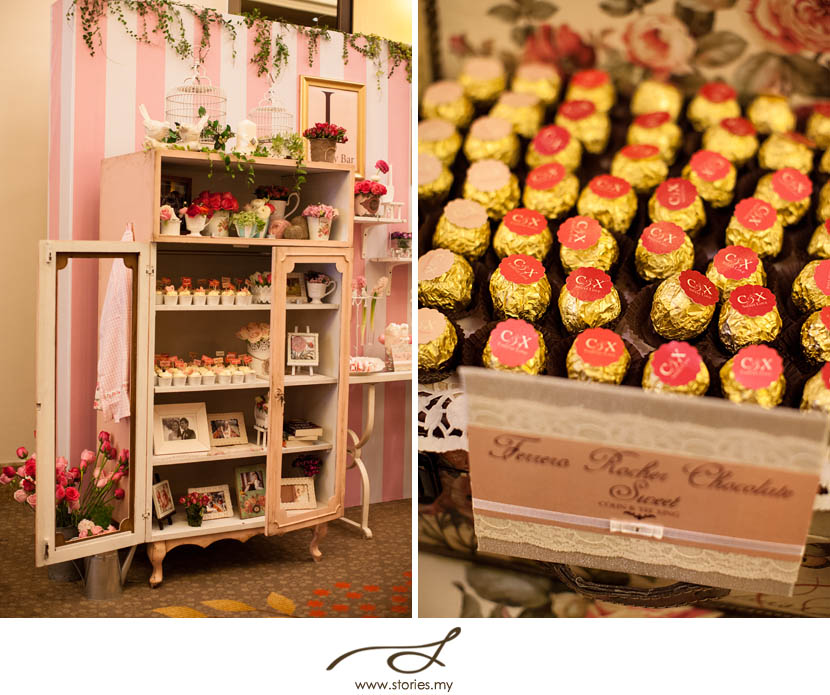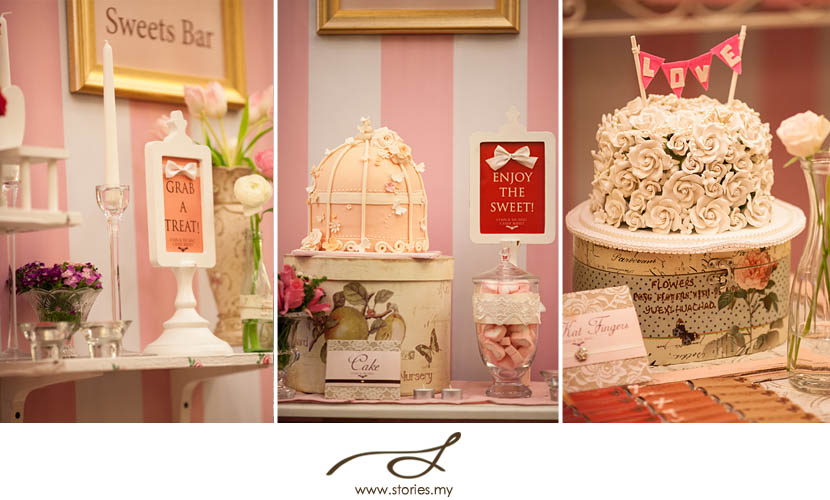 This candy bar was a hit amongst guests! I succumbed to temptation and took one chocolate bar too…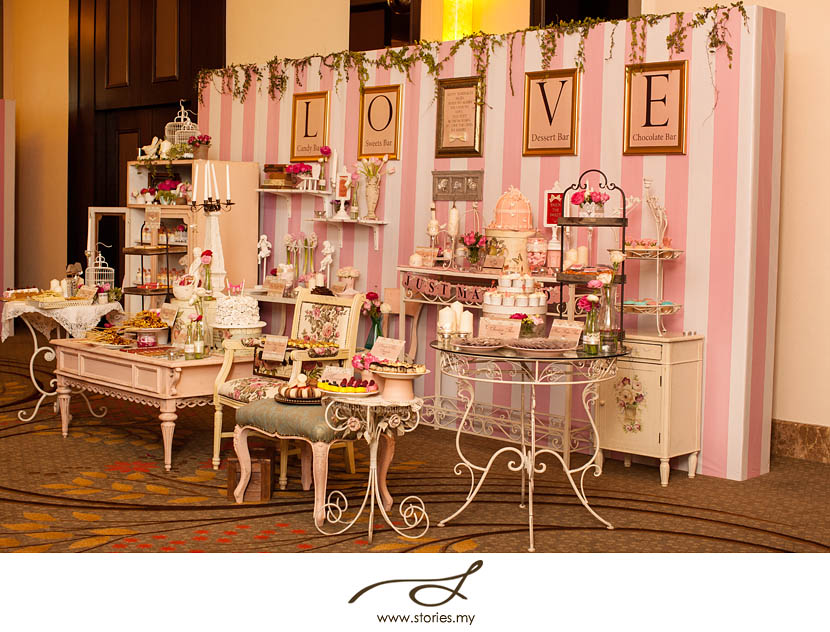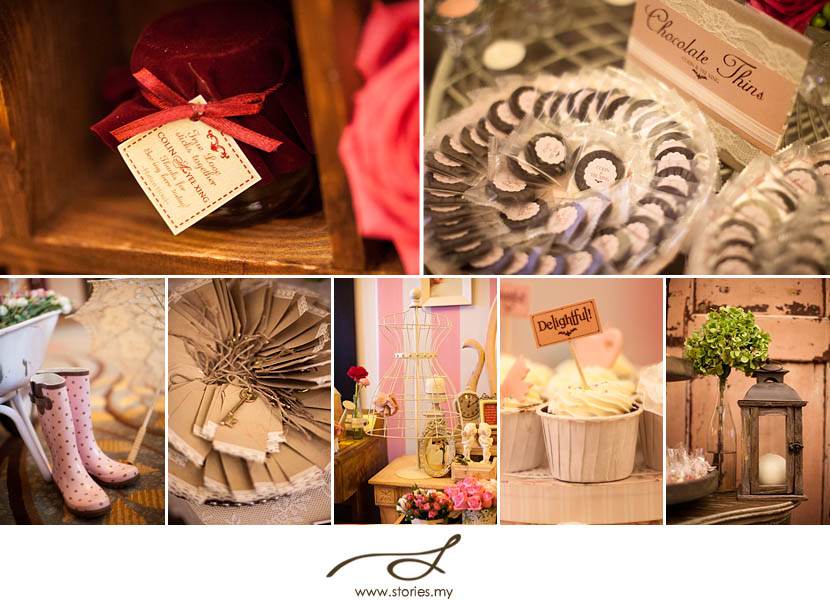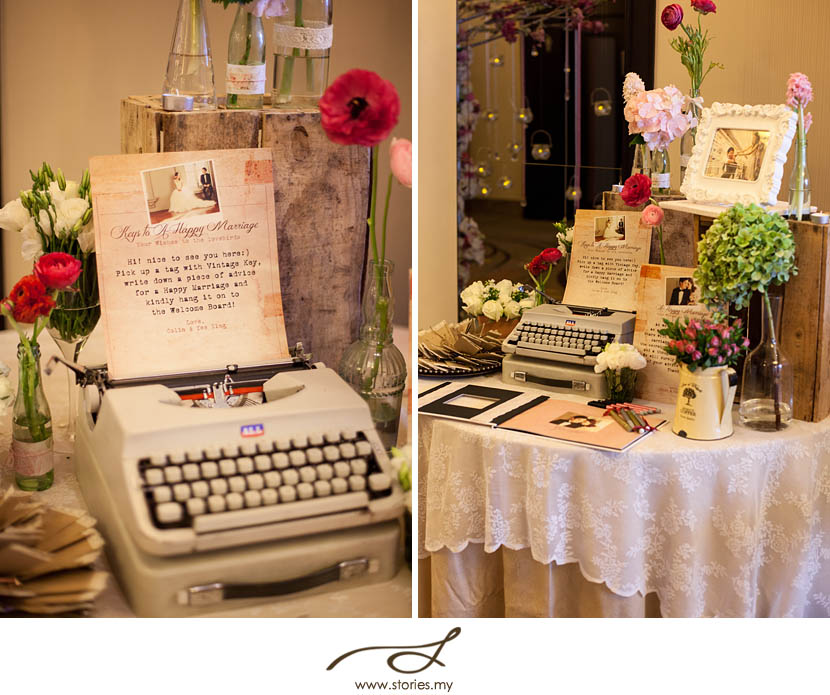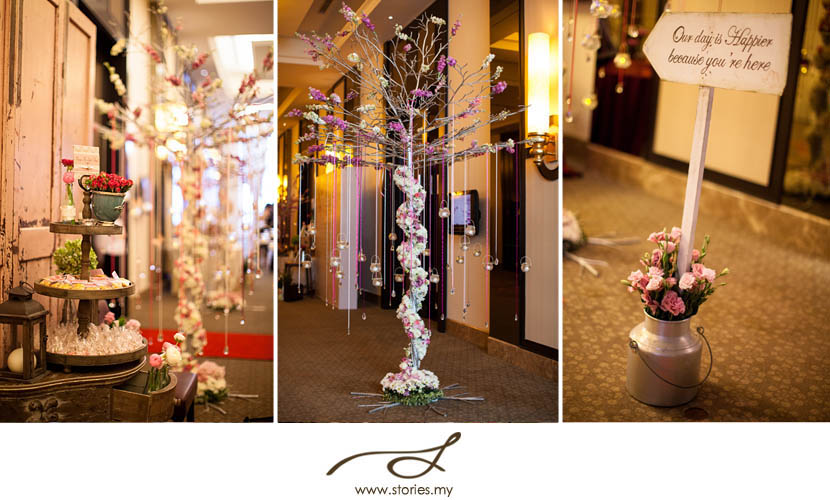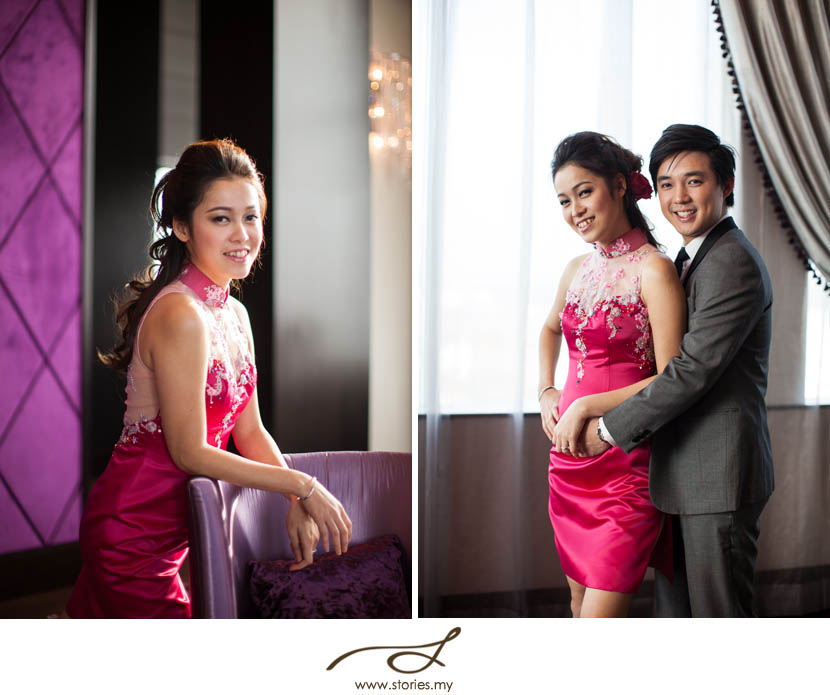 Family photos… love this location!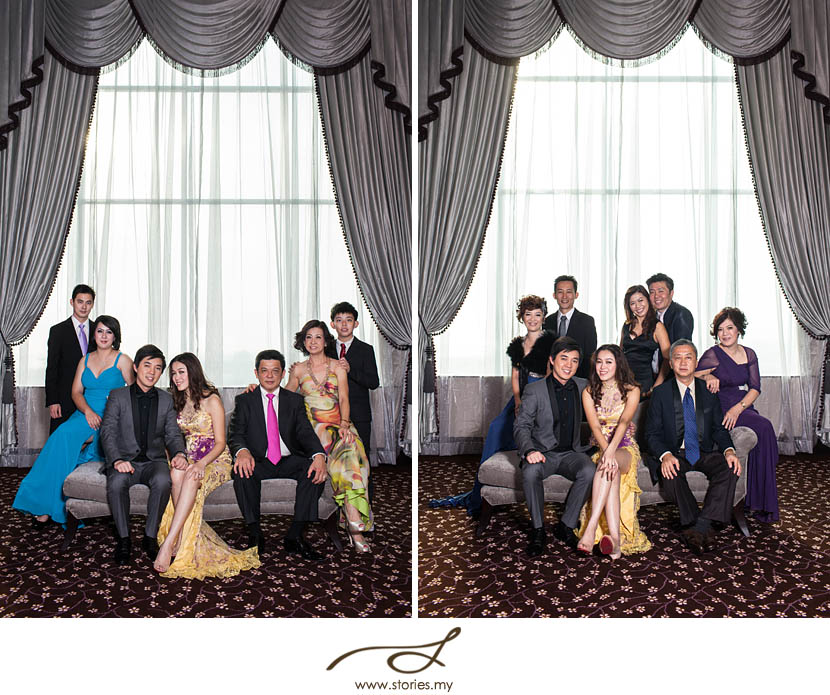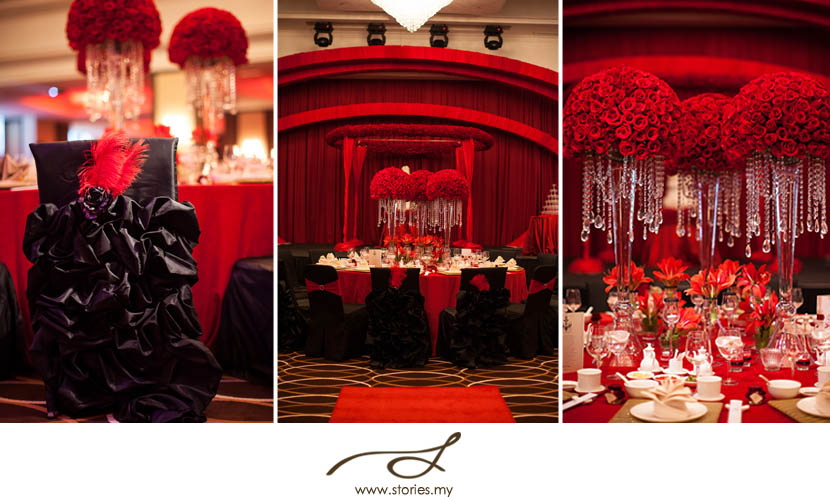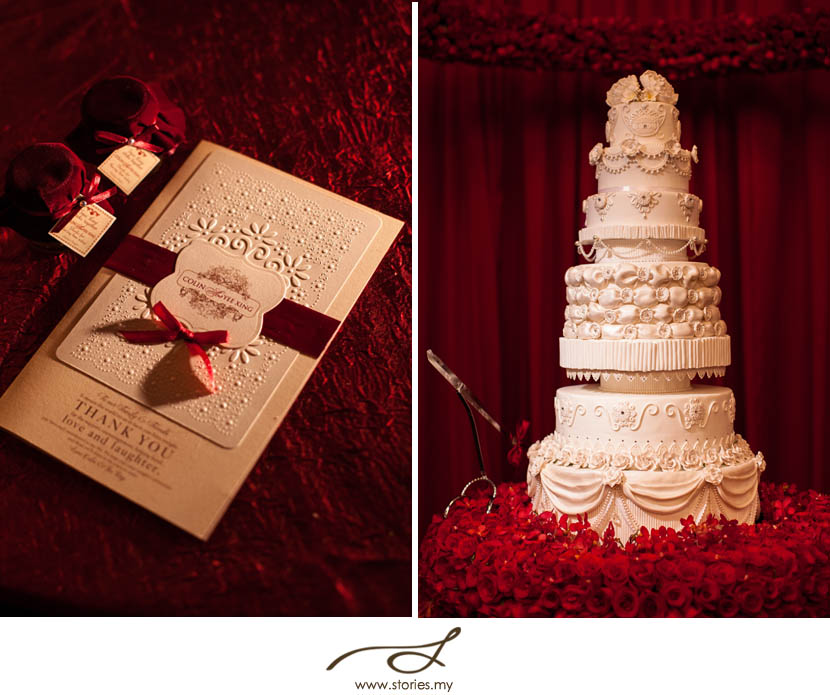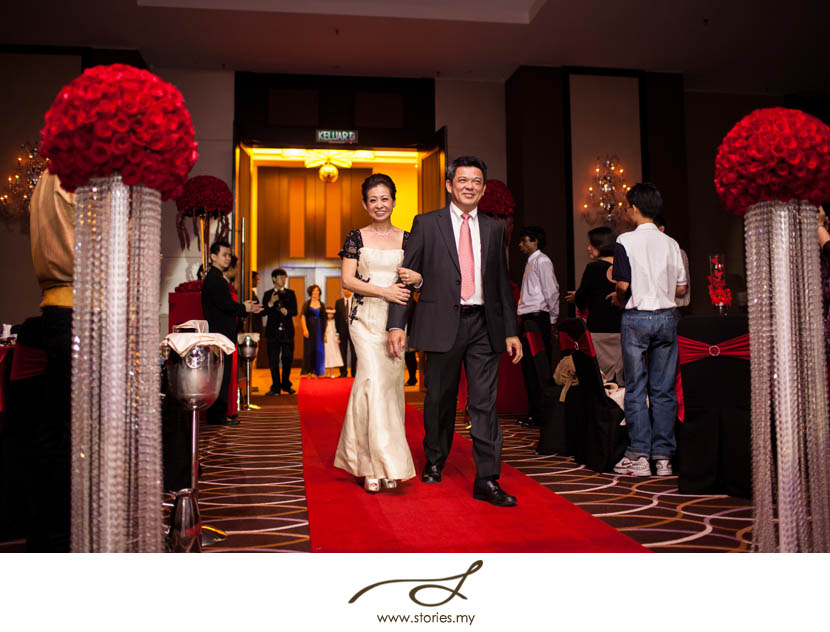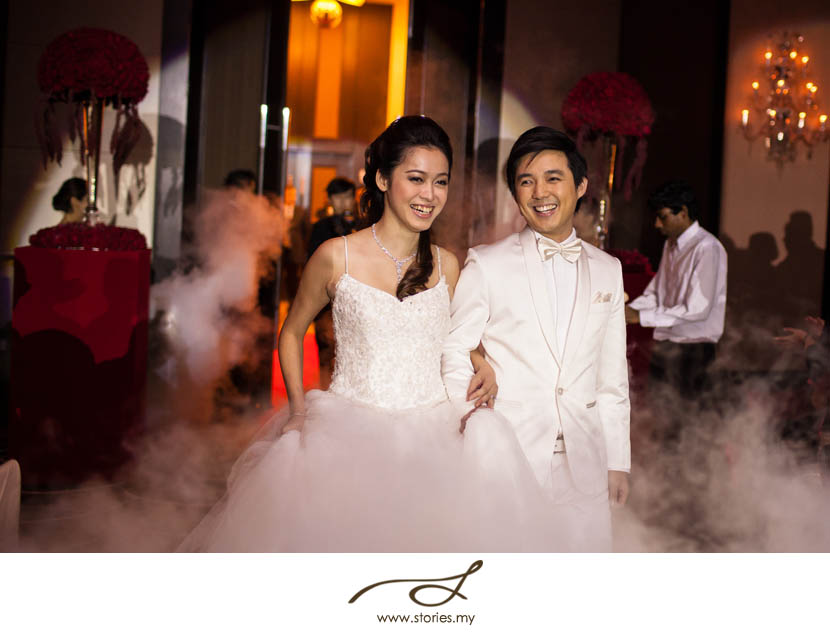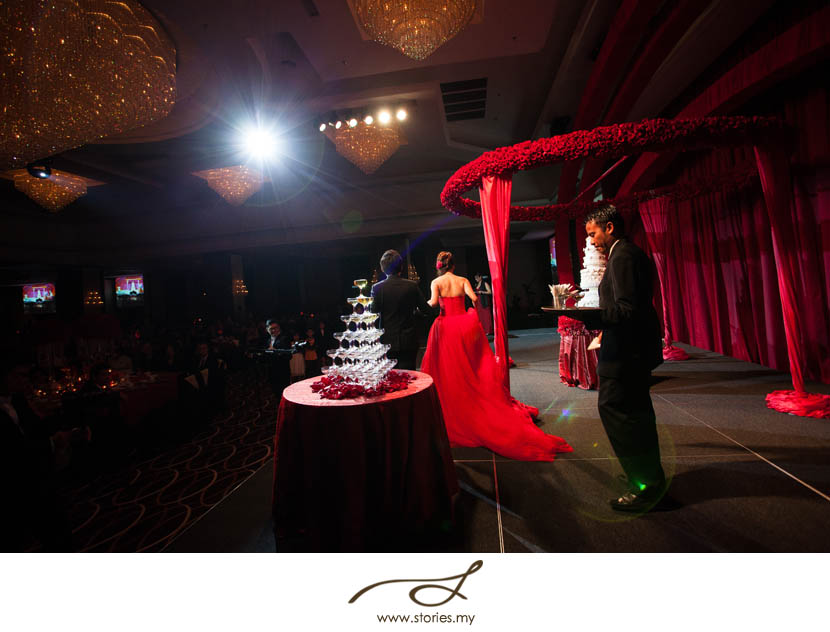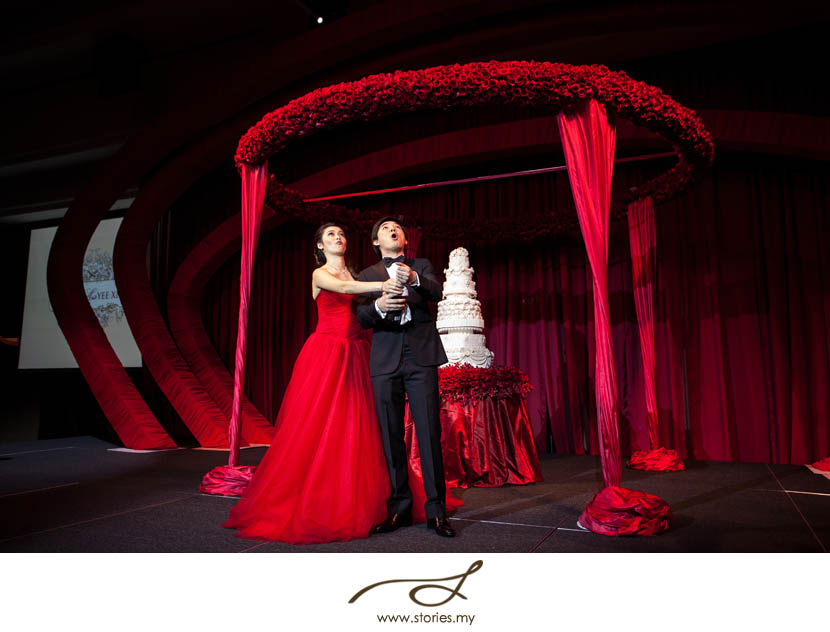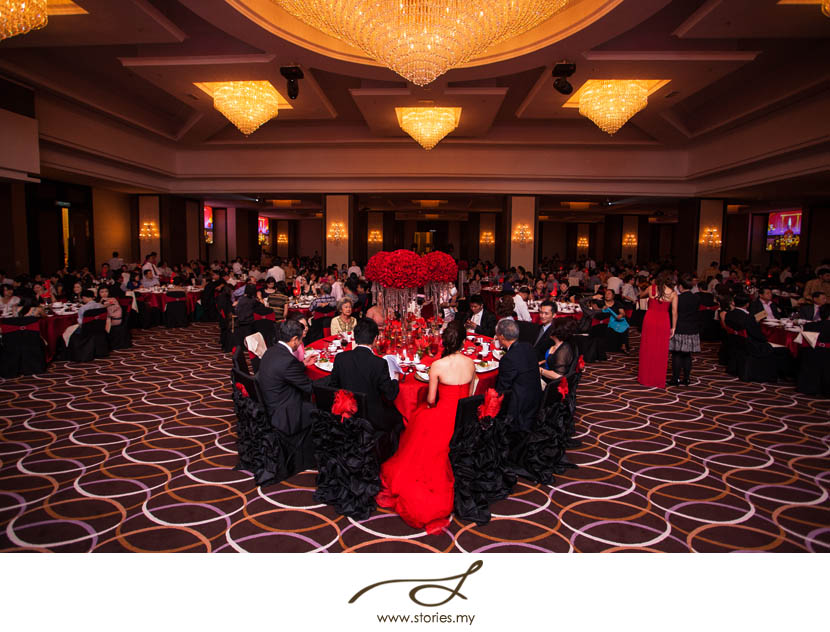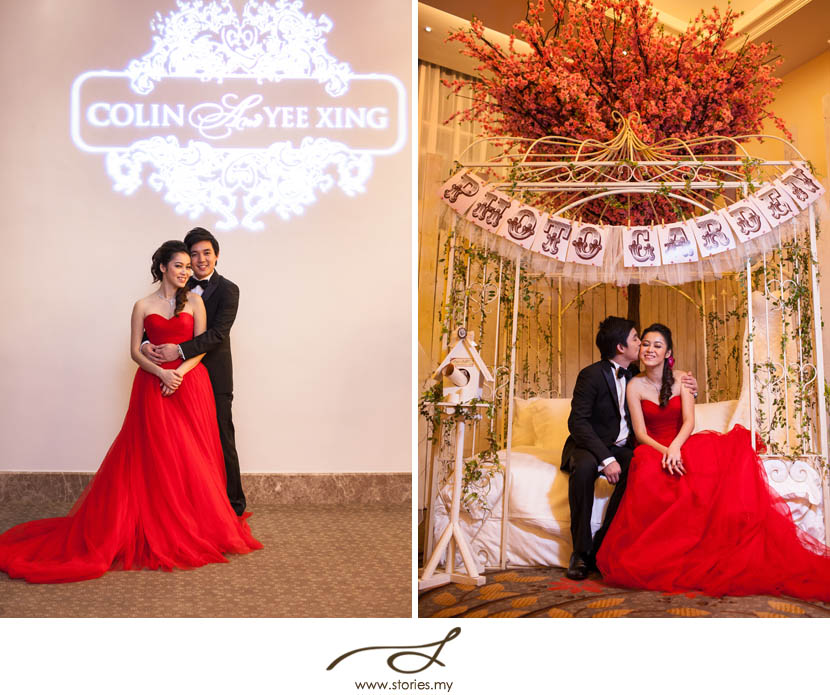 Day 2 with the VIPs!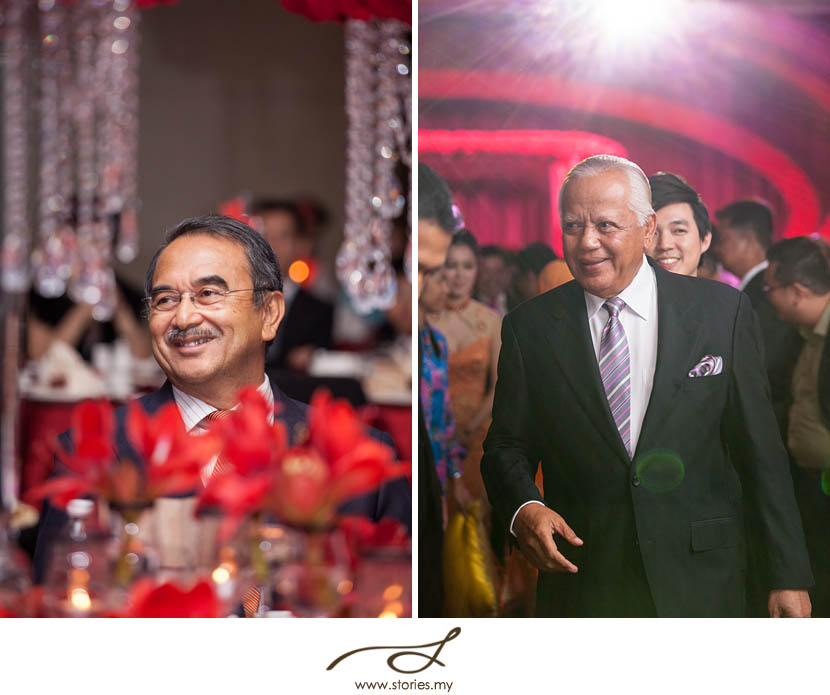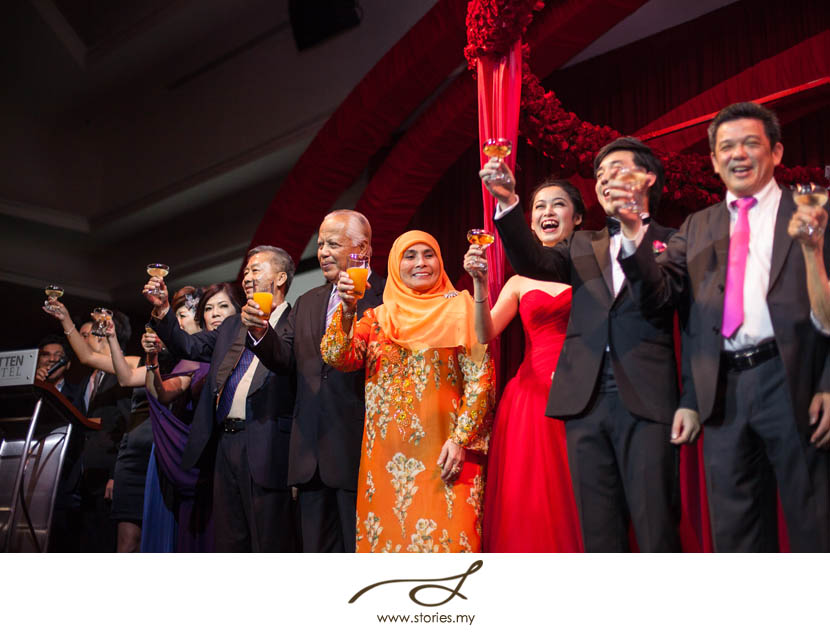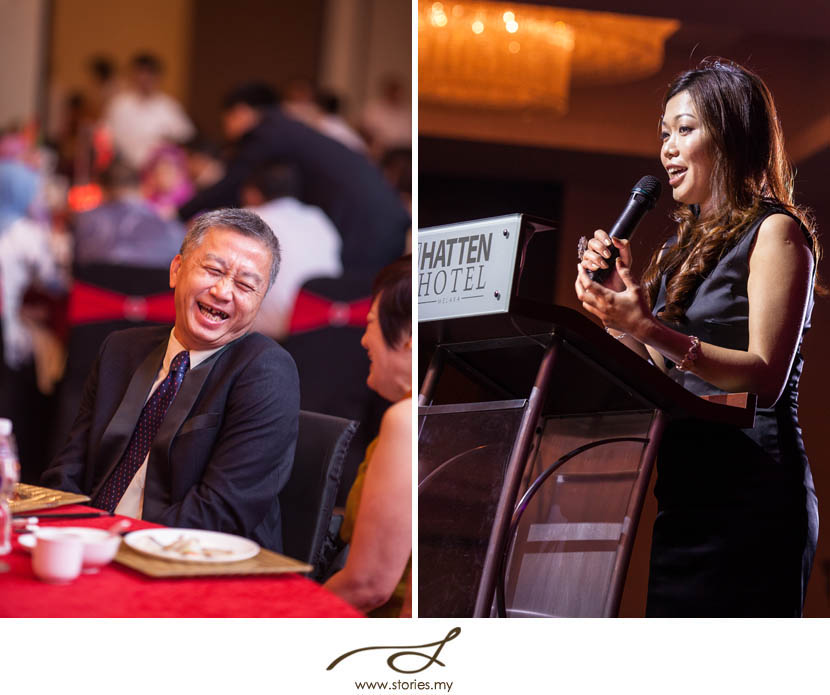 The cool, unplanned part about the events of the 2nd day was when TYT got up from the main table and sang a song for Colin and Yee Xing to dance to!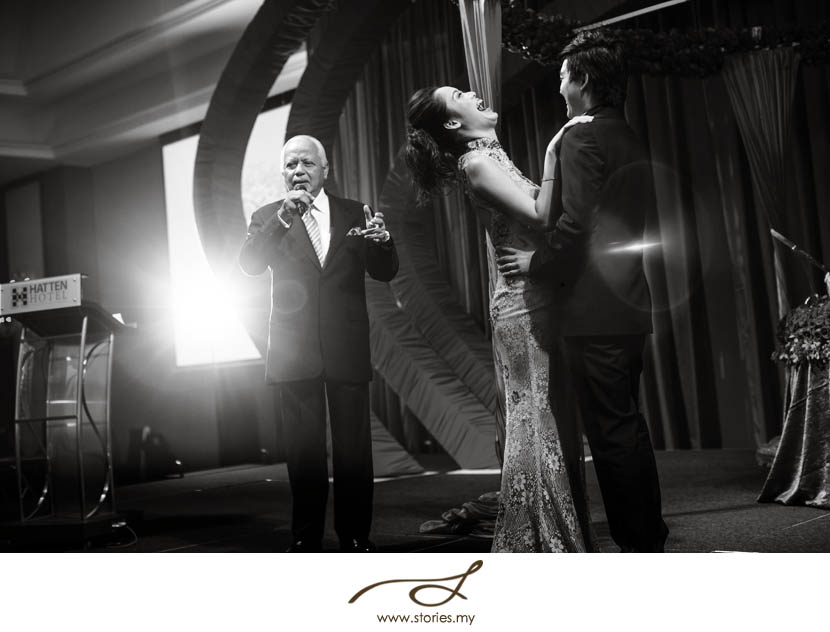 It was a hit and highlight of the evening! What a great way to end the dinner party!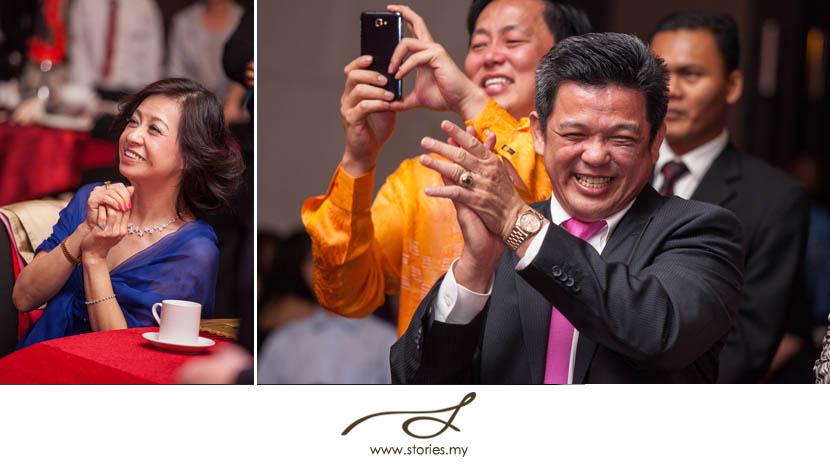 Credits:
Photographers: Grace & Weiming
Dinner reception: Hatten Hotel, Malacca
Wedding Planners: Wedding Acts, Singapore
Decorators: Storybook