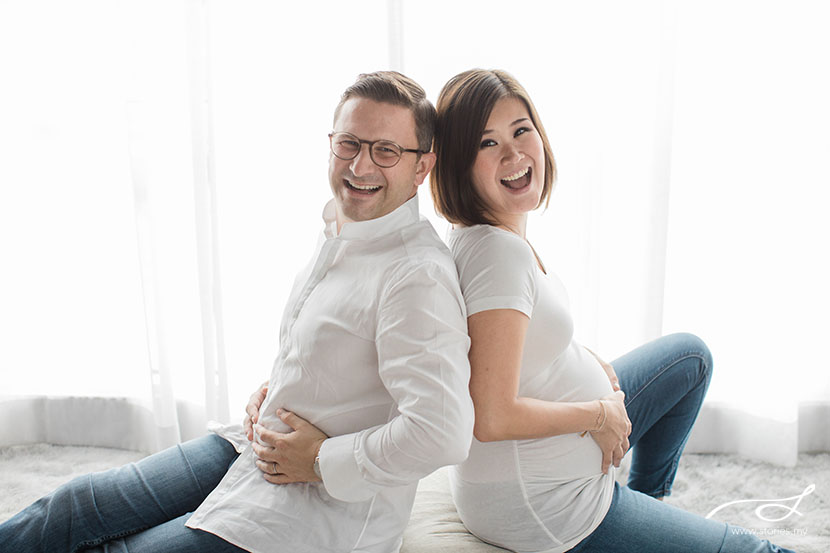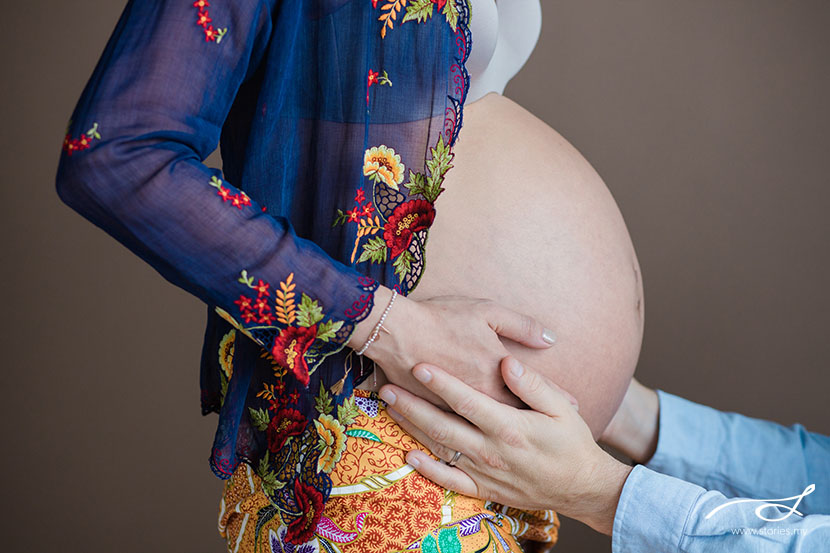 In 2017 Chris and Sindee officiated their marriage with a super fun "Double Happiness" wedding in Kuala Lumpur, and we had the privilege of being their photographers! So when they found out they were expecting their first child this year, Sindee had no hesitation in getting in touch with us again for the maternity shoot. Both of them came to our studio with a few outfits for Sindee to change into throughout the session. We're especially in love with the kebaya piece!
Not long after she delivered, Sindee took the time to write us a really thoughtful review:
"We love Grace and the Stories team. They were our wedding photographer almost 4 years ago and we have no regrets. The team was amazing and amazing at how fast they turned the photos into a beautiful slide show for our dinner guest. Also, the music they used was a perfect fit! We love our wedding album so much and it was greatly crafted to show the happenings of the day.
Now after almost four years, I'm pregnant and we wanted to take maternity photos as well as photos of the baby soon. There was no question that we would go back to Grace. Thank you for fitting us in so quickly and we managed to get really beautiful photos of my belly just four days before my delivery!"
Thank you for your incredibly kind words, Sindee! We're so happy to be able to journey with you through life's most precious milestones! More photos below.