Sam & Kathy's Beautiful Wedding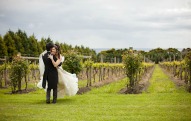 Sam and Kathy's wedding has all the elements that will make our hearts beat a little faster. Their breathtaking garden wedding was held at the Morning Star Estate, Melbourne, Australia.
Read more
Family Portraits: Edwin & Priscilla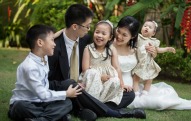 Its not hard to make a photo session enjoyable for the whole family. After all, nothing brings more joy than family. Here are some tips to make a family photo session truly enjoyable and exciting.
Read more
Destination Weddings on Travel Channel
We are stoked to announce that the TV program "Destination Weddings" will be aired in 130 countries worldwide via the Travel Channel. In Malaysia, be sure to catch it every Thursday at 7.30pm on HyppTV.
Read more