Double Reverend Wedding of Ashish and Hui Yoong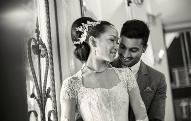 Unbreakable, impenetrable, irredeemable and yet completely in love; Ashish & Hui Yoong's wedding was celebrated by two priests from the Anglican and Mar Thoma church.
Read more
Parisian Themed Wedding of Jun Ven and Adelene
A few months ago, we featured Jun Ven & Adelene's Parisian pre-wedding. Here, we have their Parisian theme wedding with an Eiffel Tower as their wedding cake, and more.
Read more
DIY: Reusing Old Film Strips to Make a Decoupage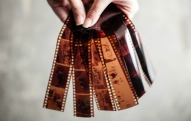 When Diane moved from her childhood home, she found a paper bag of film strips, and thought she'd put them to good use, in a different sort of way.
Read more