Portraits of Danny, Tanya, Dylan and Jamie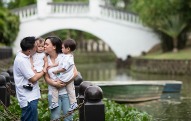 Tears and giggles, cries and chuckles. This is the standard fare for any family photo shoot, even for the Lim family. The children, Dylan and Jamie had their moments, but everything went well in the end!
Read more
Roy & Pek Yee's Wedding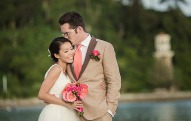 Roy and Pek Yee's wedding was a blend of cultures split into 2 days: the first half was the Chinese wedding ceremony in KL, followed by a beach wedding at the colonial-looking Danna, Langkawi.
Read more
Fraser Island, Australia with the Panasonic GX7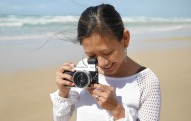 Grace had the privilege of testing out the new Panasonic Lumix GX7 ahead of its launch earlier this month at Fraser Island, Australia.
Read her review here