A Mad Men Themed Shoot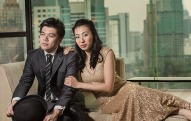 The pre-wedding shoot for Jonathan and Jacinda was quite unlike any other - it was Mad Men inspired. Grace had the task of posing them at Westin KL to achieve the look.
Read more
Intimate Beach Wedding at Langkawi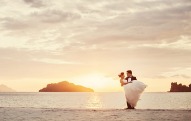 Puffy clouds, blue skies and a white sandy beach were the recipe for a perfect relaxed, intimate destination beach wedding at Four Seasons Langkawi for Philip and Claudia.
Read more
Family Portraits of Newborn Twins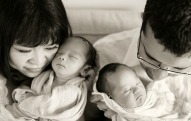 Li-Hsian turned 40, was pregnant with twins and about to embark on the wonderful journey of parenthood. Grace had the privilege of taking her maternity and family portraits after her twins, Akash and Isha, were born.
Read more