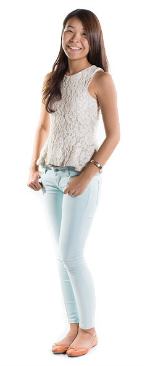 Over the weekend, I had the privilege to witness one of my closest friends marry the love of his life. It was the first in a long time since I was a guest at a wedding instead of a photographer behind the lens.

As the church ceremony went on, I looked around the hall and saw many familiar faces - a few people I have just met, some whom I have known for a couple of years, and many whom I have known for more than half my life. It then dawned on me that the bride and groom have made an impression on their guests that many of them were willing to fly from different parts of the world to join in their special day. To me, it was a testament of how they have intentionally left footprints in the lives of people they meet in their journey together.

As we enter the second quarter of 2014, let's intentionally live our lives in a way that not only brings meaning to us but to the people around us as well. Remember, it doesn't matter how you started; it is how you journey and how you end that counts!

JAMIE ANG
PHOTOGRAPHER

Editor's note: Jamie's the newest member of our family, and we're extremely excited to have her with us! Check out her work

here

.