When I first dabbled with photography, studio photography was almost like a mystery to me. I always thought it was complicated and difficult to do – one must have enough space, a huge backdrop, studio strobes etc. Somehow, I never had the chance to try it.
But then I found out that I am able to make a mini studio! And lucky you, I am going to teach you how to make one!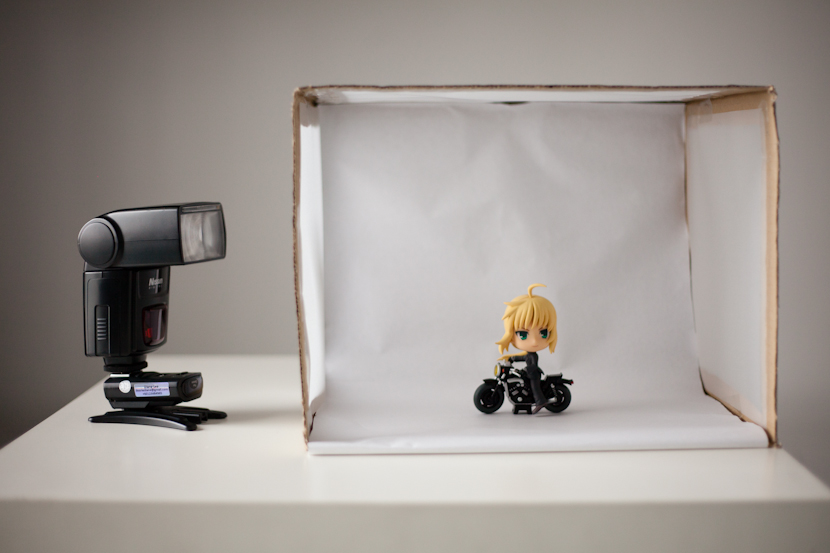 You will need:
1. A cardboard box. Any size!
2. A few sheets of tracing paper. (I used 3 sheets)
3. A small roll of Mahjong paper. Measure according to the length of the box.
4. Pen knife, scissors, pencil, paper glue or clear tape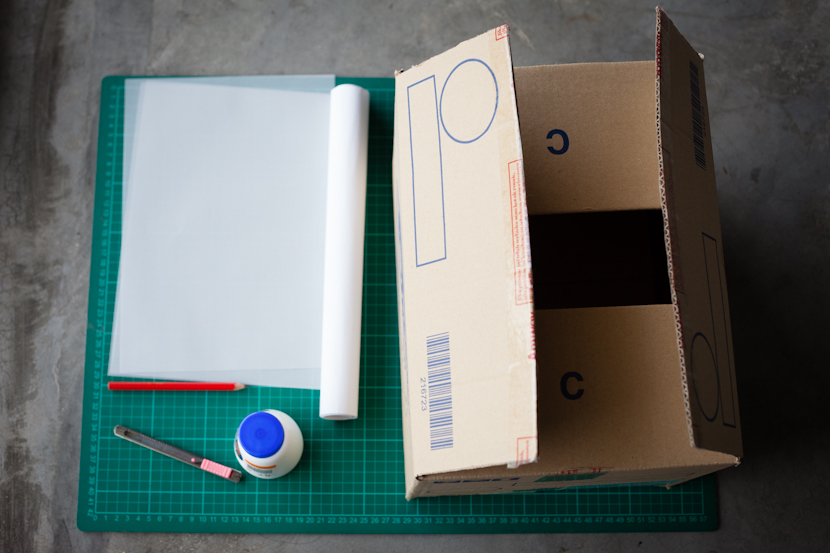 Step 1: Use a pair of scissors to cut off the top flaps on the box. You don't need them.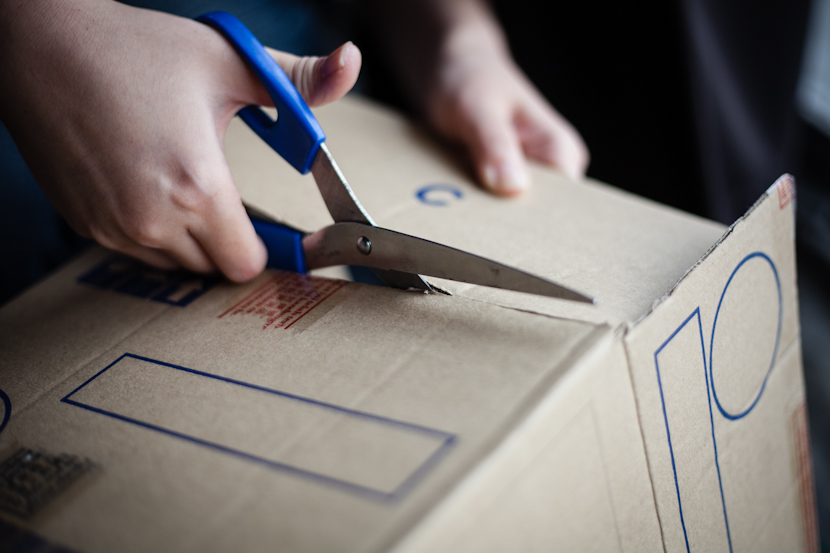 Step 2: Use a pen knife to careful cut the sides of the boxes, creating windows at the sides. The windows should be big enough to allow a lot of light into the box, but not too big that it destroys the frame of box.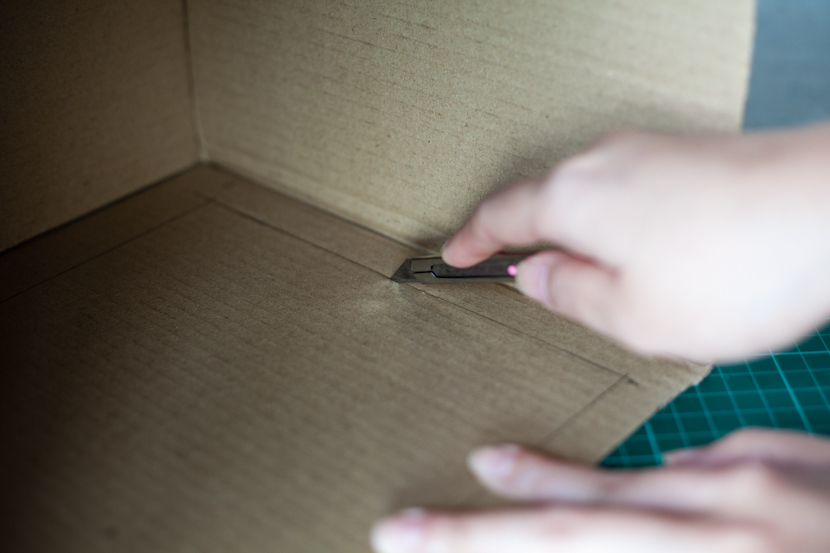 Note that you only need to create 3 windows out of the 4 sides of the box. It should look like this: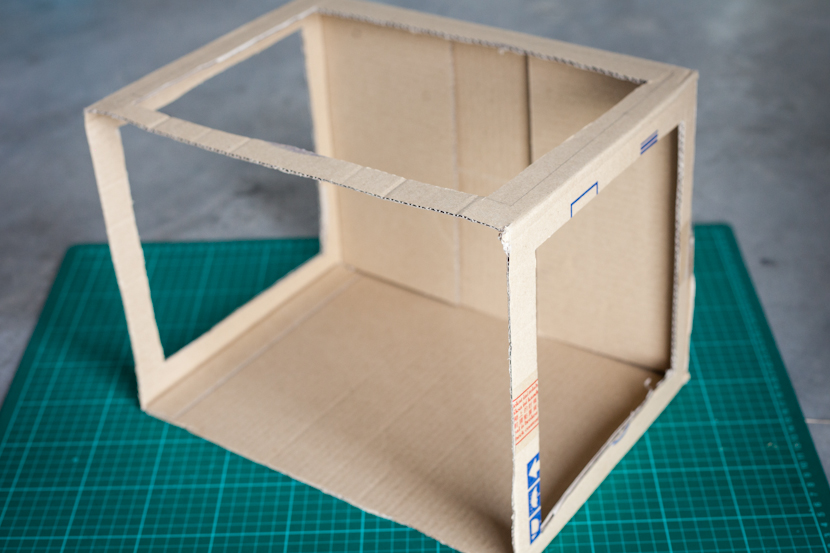 Step 3: Apply glue onto the edge of the window.
And then paste the tracing paper onto the edges. Alternatively, you may use clear tape instead of glue.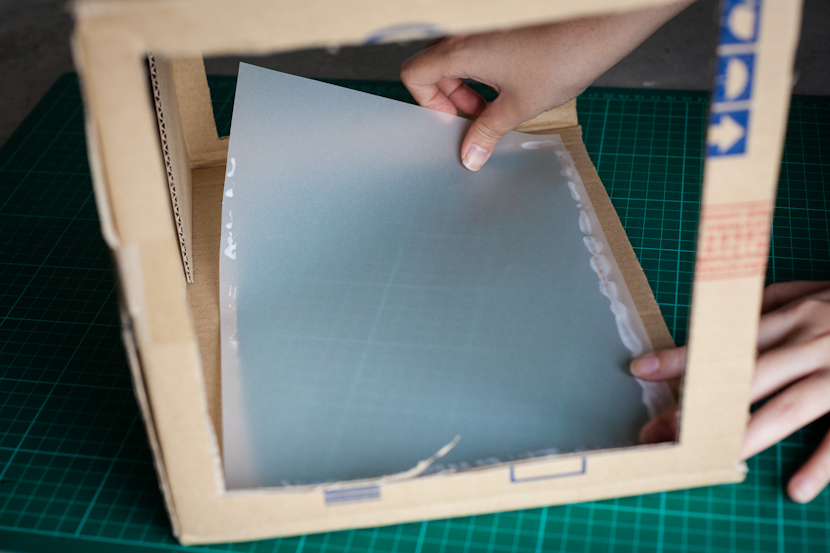 Step 4: Apply glue (or use clear tape) to paste your backdrop securely onto the bottom of your box. Be sure to only apply glue onto the top of your paper, so that the paper will fall naturally onto the base of the box, creating a seamless backdrop.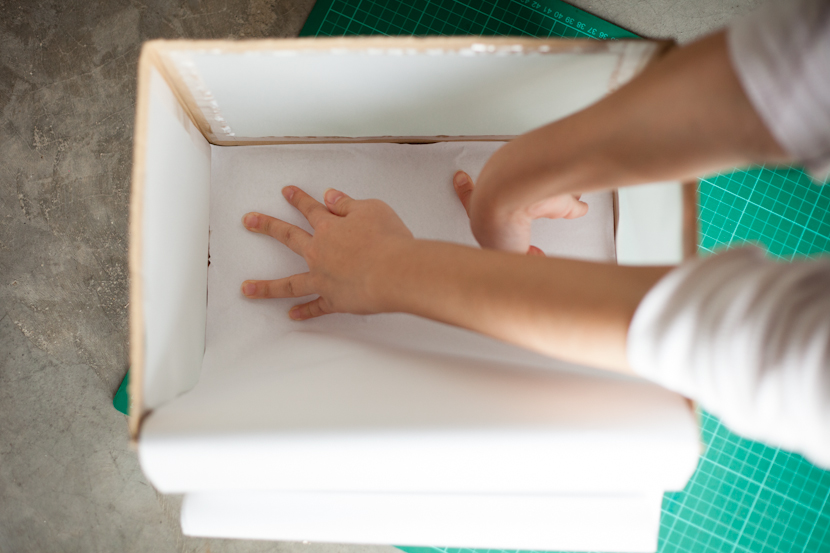 Step 5: Set up your gear and shoot away!
The set up I did was with one light source, but don't let that limit you as to how many light source you can use. Having different light source from different directions will give you different effects. Also, if you do not have an external flash with a set of wireless triggers, you can even use a table lamp.
This little mini-studio is useful for studio lighting practice, for one to experiment with lights and even to photograph small items for sale. Here's a shot of an anime figurine that belongs to one of my colleagues in Integricity. Now that I've taken a shot of his beloved figurine, I can now put it up on eBay for sale! Muahaha…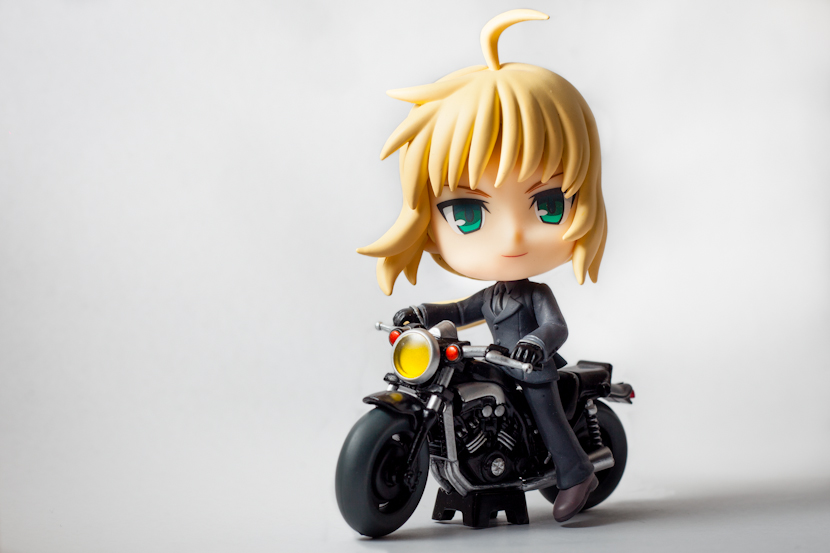 Have fun! :)