A Stories.my & MUKK Collaboration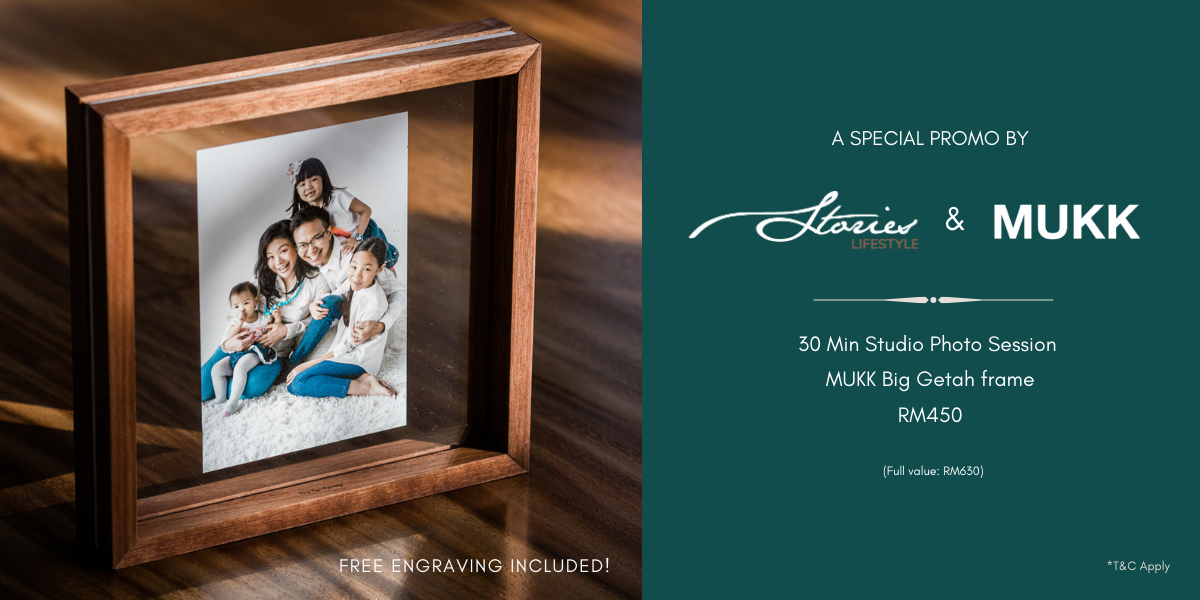 We have collaborated with the lovely people at MUKK to bring you this special promotion!
For only RM450, you can make 2021 a special year by capturing photos with your loved ones, then frame your favourite moment in a beautiful handcrafted MUKK Big Getah frame. Oh and you can personalise your frame with engraving – for FREE!
The 30 minute lifestyle photo session will be done on weekdays at our studio and you will receive 10 digital images in high resolution. (upgrade options listed below)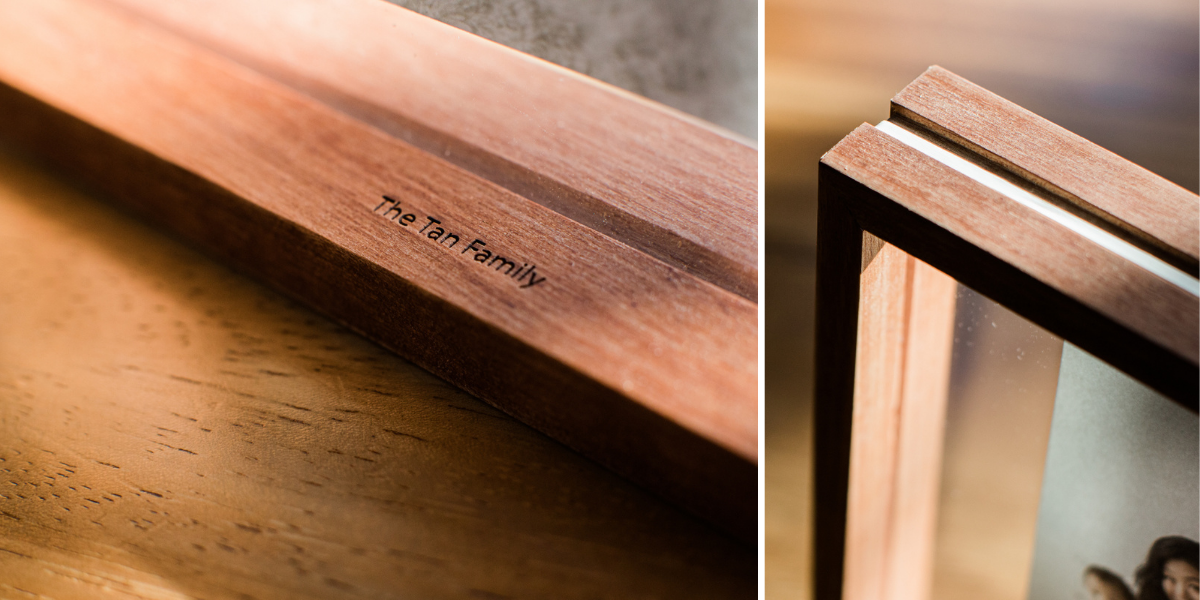 What we love about the the Getah Frame is how it quietly celebrates natural Malaysian resources. The Getah Frame is made of four pieces of handcrafted wood that is cleverly held together by a single piece of 'getah' (rubber). All MUKK frames are handcrafted and built using Malaysian hardwood, Membatu Wood. This dark wood gives a rich and warm appearance. Each piece of wood is carefully sanded, joined and finished with oil to bring out its unique wood grain. Due to wood's natural characteristics, each piece is one-of-a-kind, and so is your frame.
It really makes the perfect gift for any occasion.
Buy this promo as a gift for your family or gift it to someone else! 
Terms & Conditions
This promotion entitles you to receive a 30 minute lifestyle photo session on weekdays at our studio, 10 digital images in high resolution, one MUKK Big Getah frame (210mm x 210mm) with free text engraving for RM450 in total (full

value: RM630). The printed photo is not included in the promo.

Photo sessions under this promo must be scheduled on weekdays at our studio only and are limited to 6 pax. 

This promotion is valid from 1 November 2020 – 28 February 2021. Schedule a photo shoot date anytime from the time of purchase till 31 December 2021.
This promotion is not valid with any other Stories.my or Stories for Business promotion.
Additional charges apply for these variations (contact us to customise your gift):
– additional persons (RM35 per pax)
– upgrade to 1 hour session (RM300, receive 20 digital images)
– upgrade to 1 hour session inclusive of weekend / public holiday dates (RM500, receive 20 digital images)
– request for a senior photographer (RM300)
– add on make up and hairstyling (RM350 per pax)
– purchase full set of high resolution images (RM400)
– extra prints and canvases (rate card available)
This promo cannot be exchanged for cash or any other service.
All bookings are subject to availability.
Bookings made are non-refundable. In the case of any unforeseen circumstances, Stories.my reserves the right to make a final decision.
We reserve the right to cancel or modify a booking where it appears that customer has engaged in fraudulent or inappropriate activity or under other circumstances where it appears that bookings contain or result from a mistake or error.