Wedding Photography & Videography
Candid, fun and natural – our style is a reflection of our personalities.
We strive to be personal, as friends can capture important moments better.
Grace says hi!
Our engagement (pre-wedding) portrait photography rates start from RM2,300.
Full wedding day photography coverage starts from RM6,000 and videography from RM6,500.
Do contact us for a full list of services and details. View our online consultation video below to get an overview of what's in a wedding package.
Photography
Our team of passionate photographers are well-versed with various wedding-related events such as actual day weddings, destination weddings, engagement shoots (pre-weddings) and registration of marriages.
Our diverse team also has experience shooting weddings across races, religions and cultures! We have covered Akad Nikahs, Hindu weddings, Mehndi and Sangeet events during Sikh weddings, Christian ceremonies and even wedding ceremonies in Bangladesh.
Videography
Your wedding coverage is not complete without videography. Videos are able to capture those heart-felt vows that you promise to each other on your wedding day. It can record the speech from your best man, and the sound of laughter from your aged parents. Everything you remember (or don't!) from your wedding day is captured by our skilled videography team.
If you'd like to personalize your love story, we also offer the option of a dramatized pre-wedding film. This pre-wedding film incorporates interviews, reenactments of how the both of you met and other little things that make the both of you who you are.
View our videos
Frequently Unanswered Questions
I love your work. Will you fly to my country to cover my wedding?
Yes, most definitely. We have shot many times abroad and our team is well-versed with what is needed for an overseas shoot.
We have done overseas engagement shoots and weddings (one of the most interesting was at Cappadocia, Turkey). Flights are not necessarily very expensive these days, especially with the abundance of low-cost carriers.
International Shoots >>
What gear do you use?
Our photographers and videographers use the professional range of Canon digital cameras and lenses. As with most creative folks, we often get carried away upgrading our equipment – rest assured, we have lots of awesome gear that we acquire month on month (to the horror of our accountants!).
For videography, we are extremely particular about the quality of the audio. We use wireless mics and audio recorders to make sure the vows and speeches are preserved for the final video. To give our videos a cinematic edge, we use sliders, steadicams and cranes.
Oh yes, we do love Macs! (And that's another plus point for hiring us, yes?)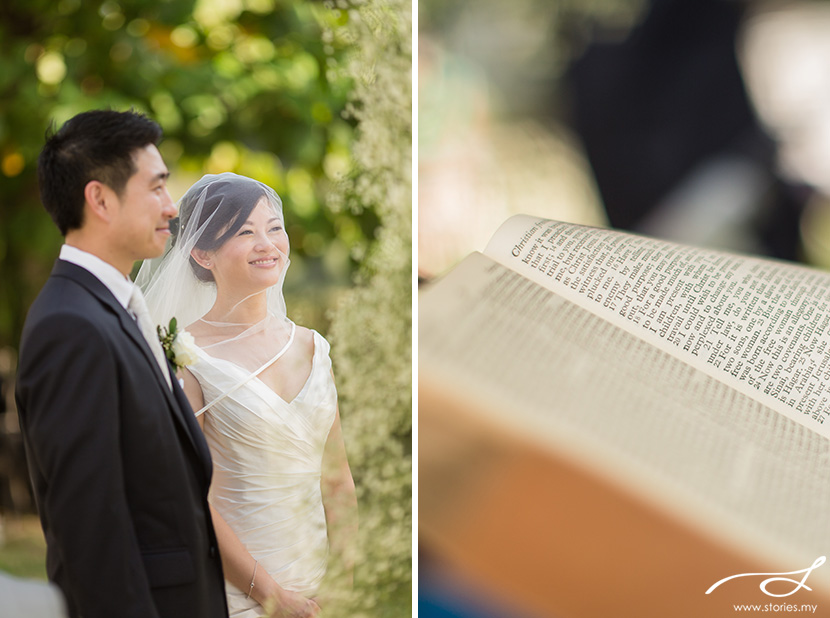 My cousin just bought a digital camera, I hope you don't mind if he takes photos together with you.
We surely don't mind if he takes photos, but we require that we are the sole professional photographer for your event. During the time set aside for portraits, we ask that we are the only photographer, as too many photographers spoil the shot, and it can get downright distracting.
As professionals, we want to serve you nothing less than our best, and we cannot do that if we are competing with your relatives who also claim to be hired professionals for the day. (Believe us, we have encountered possessive relatives of all sorts!).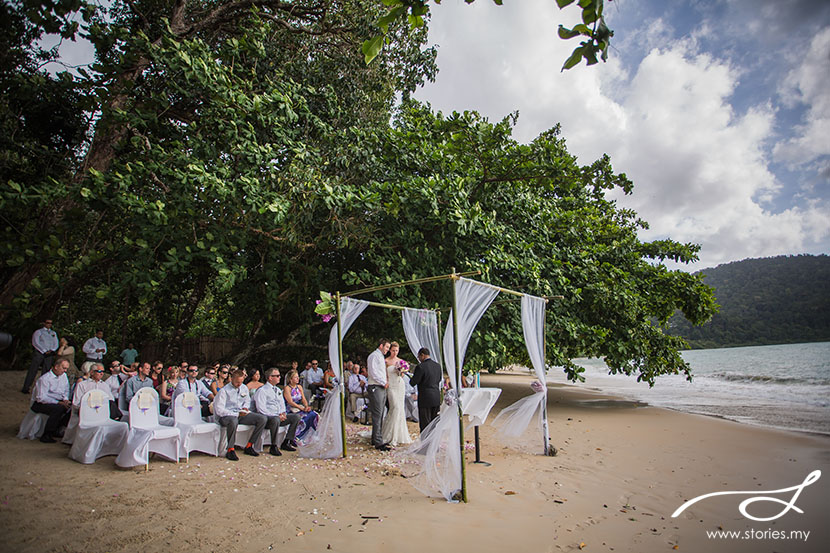 Do we need to prepare a meal for you during the wedding?
Wellll… we don't eat much, and some food lining our tummies could help us take better photos. If you really don't want to, we'll try to get away with our 2 Oreo biscuits that we always keep in the camera bags.
We prefer not to partake in your banquet, but would rather have a quick bite before the event. Hotels and restaurants are familiar with the vendors' meal and can help you prepare it.
When you travel, can you stay with my great-grand-aunt's-niece's-friend?
Sorry, but we do request for a fairly decent hotel, not because we're snobs but from experience, we need our privacy to rest and space to store our gear. It should be a safe and secure hotel, but not necessarily the top-end Hilton hotel.
What if you fall ill? Or, *gasp* die before our wedding?
You're a morbid one, aren't you? Just kidding. We do have a family of photographers who will replace one another if needed, and we also do have agreements with other professional photographers to stand-in for one another. You will be provided with a good replacement.
What are your payment methods and terms?
We're fairly flexible and will accept cash, bank transfer, cheque or credit card, but we don't accept livestock, sorry. Upon booking, we do request for 50% retainer fee. The balance is due before the shoot date.
You're pretty expensive, aren't you?
Ho hummm… that's a tough one. We believe the value lies in our professionalism and the proof are the numerous happy clients we've served in the past. Do feel free to shop around, and if you're happy with us, do return.
I've got more questions that aren't covered here.
Of course you do, and that's precisely why we welcome you to contact us for a consultation session where we can either meet you in person (and show you how wonderfully friendly we are), video chat on Skype (though we hear it makes us look fat), or give you a complimentary phone call (yes, even if you are in Zimbabwe, we will initiate the call).
Contact Us >>