What a week it has been! From a gorgeous jetty-by-the-sea wedding (despite the rain!), complete with a groom & groomsmen in kilts to our highly anticipated Bloom Workshops over the weekend, everything went by like a whirlwind. I will blog about these things later, but as of now, it's time to post some images from Roshan & Janis' wedding. I know it's been months since their wedding, but I would still like to share these images here.
Roshan and Janis' wedding was especially meaningful because Janis' mum passed away from cancer a few months before their wedding day. Janis' mum was too ill to travel from Perth, Australia to Kuala Lumpur for the wedding in November, but they wanted her to witness the ceremony. So Roshan and Janis made a decision to hold a small wedding ceremony at the hospital chapel, just for her mum. That made me tear, Roshan must have really been Janis' pillar of strength during such a trying time. The theme of this wedding is based on these little stones Janis' mum had in her home – Love. Faith. Hope.
2011 was a challenging year for Roshan and Janis, but is was the strength from God, their friends and family, and their love for each other that brought them through it. This post has fewer images than usual, but it's because I hope you'll make time to view this slideshow, as we did something different this time round – incorporating speeches into our slideshow.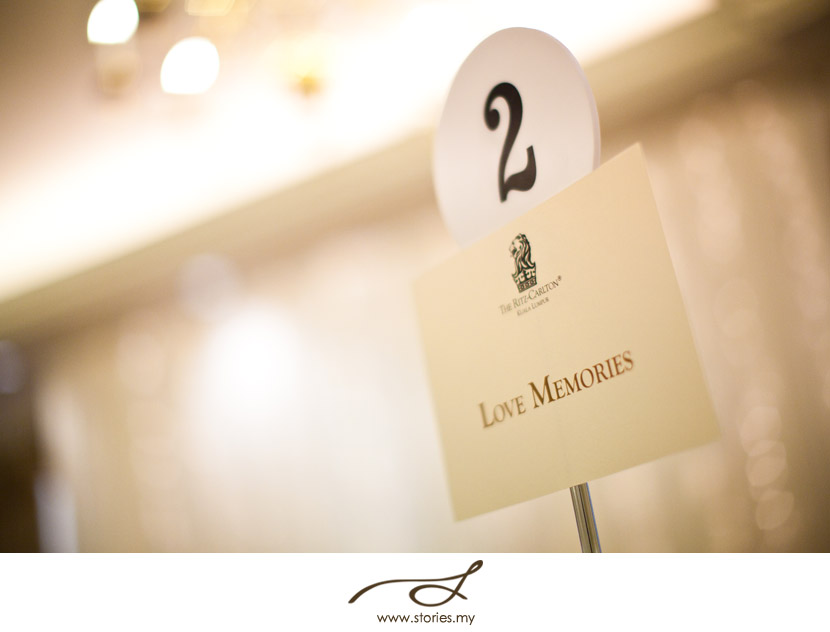 Roshan and Janis were introduced to each other by a mutual friend and immediately bonded through their love of music. He's Fijian Indian and she's Malaysian but they've lived in Perth almost all their lives. I always find it interesting to hear stories of the couple's first impressions of each other…
Janis: My first impression of Roshan was that he is an extremely kind soul and incredibly talented with music and computers!  He's such a giving, loving and devoted partner. He's my best friend and makes me laugh every day. Roshan is soooooo patient with me (anyone that knows me will understand how hard this can be sometimes!) and I'm looking forward to the rest of our lives together!
Roshan: My first impression of Janis was that she was a beautiful, outgoing, warm and fun person. I have always admired her passion for the things that she loves and cares for in life, and the fact that she is "ever reliable" for anyone close to her. She is a kind hearted, warm and loving person, and always lights up the room with her presence. I can't wait to share a future together with Janis and to call her my wife!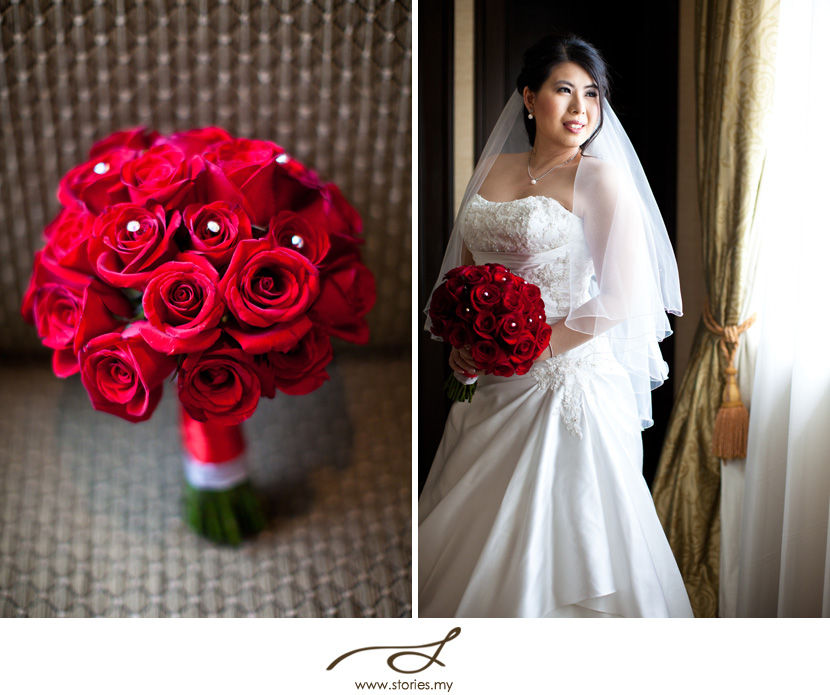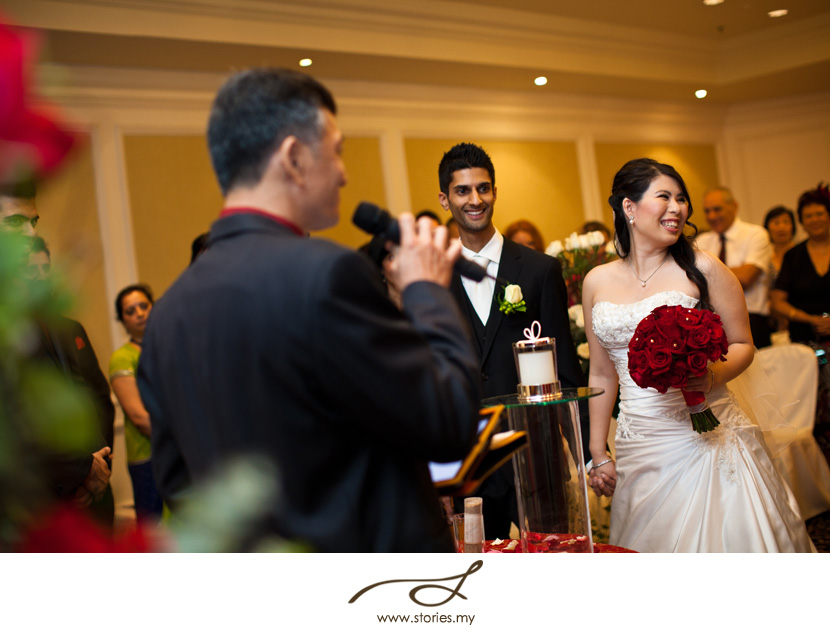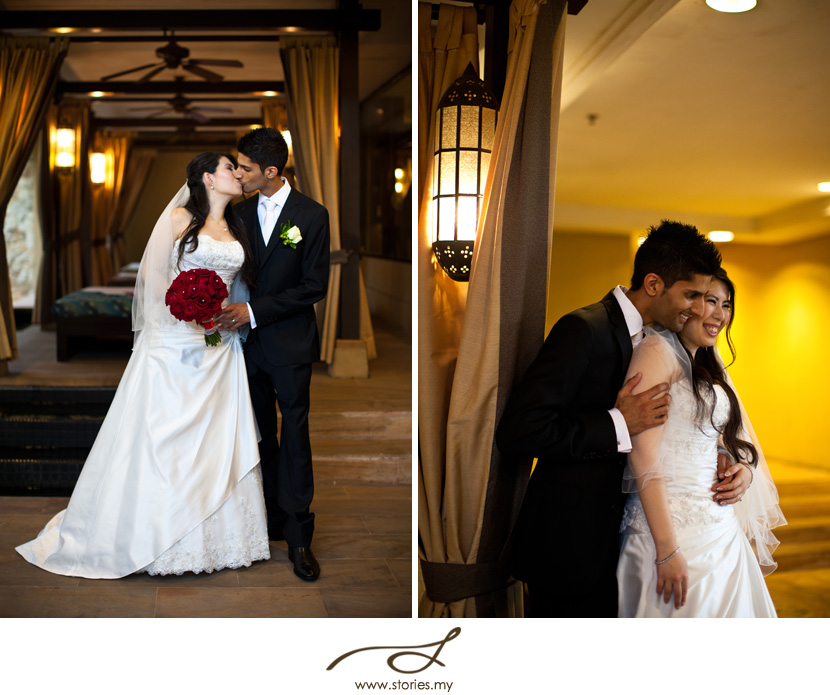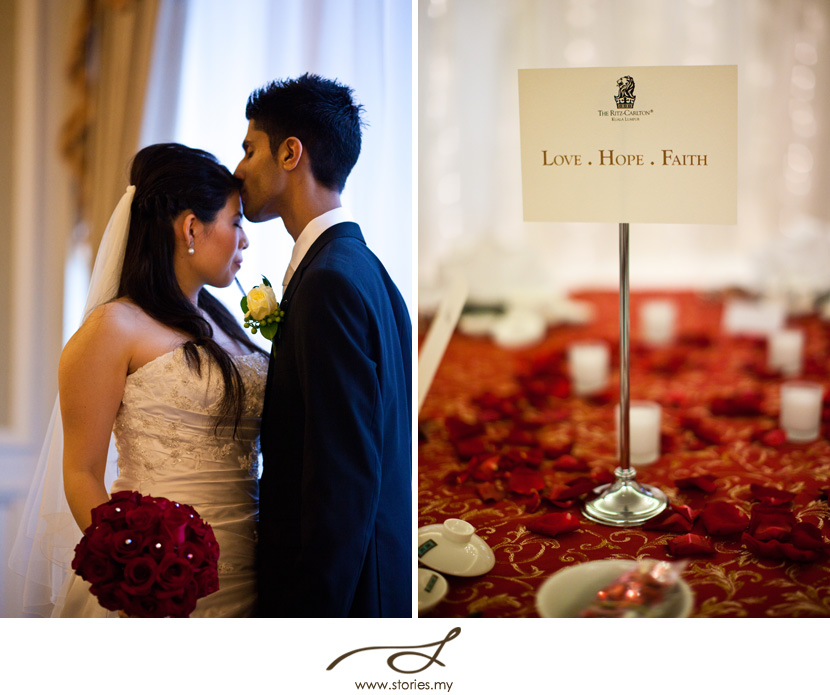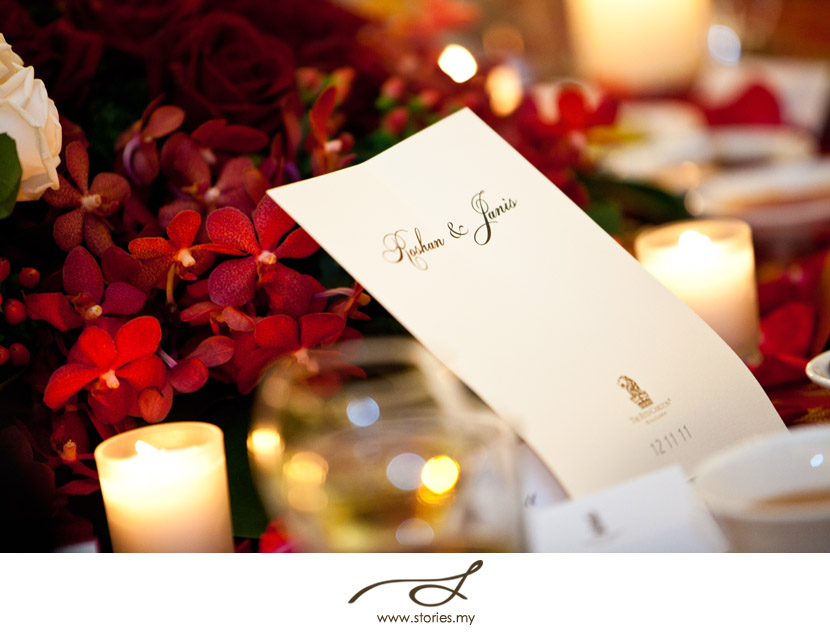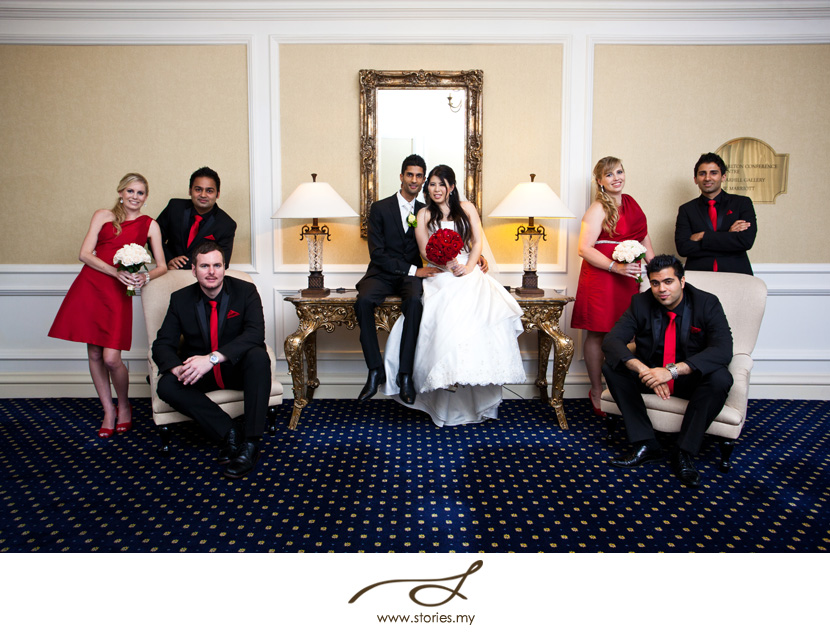 From Roshan & Janis: 
We were very fortunate to have been referred to the Stories team by a couple who had engaged Grace and her team for their own wedding. After countless hours of researching photographers, one look at photos by the Stories team and we knew our search was over!
From the very beginning, we dealt with Grace and Diane and they were so committed to our journey through prompt communication and follow up!
When we met up with Grace, my first impression was how warm, friendly and professional she was! Then over the course of the next 2 days, we also met Alex, Felicia, Mark and Weiming. Roshan and I were just so impressed with the level of care, attention and creativity from each member of the stories team!
On our actual day during the chinese tea ceremony, I remember turning to Roshan and whispered that my hands were sticky from the chinese tea! The next thing I knew, Alex had handed me a napkin with water to wipe my hands with! How thoughtful and sweet this gesture was! This is just an example of how our actual day went with the attentiveness from Grace, Alex and Felicia.
For our second ceremony the next day, Mark and Weiming were so accommodating in taking specific shots that we asked for. They really were so patient and creative in getting that perfect shot for us!
Grace's bubbliness, expertise and vision completed our wedding experience! The feedback was unanimous that the quality and creativity of photos were just outstanding! Our family members and friends consistently told us that they had goose bumps when watching our same day slideshow which was edited to incorporate parts of our reception speech! It was truly amazing.
The Stories team are just incredibly talented and we are so blessed to have been introduced to them. They have gifted us with memories we'll look back on and treasure for the rest of our lives.
Thanks and big hugs to Grace and the entire Stories team!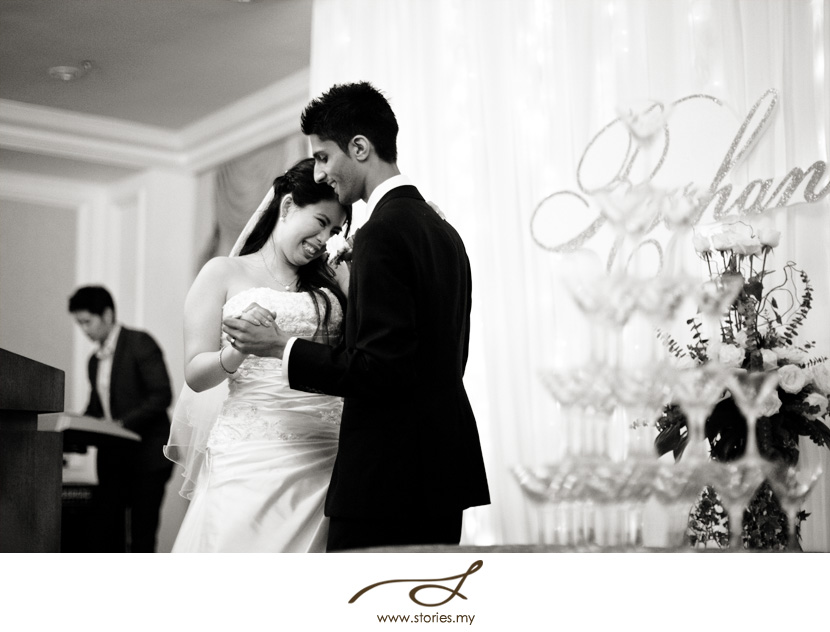 Thank you, Roshan and Janis, for reminding me that love conquers all.
Credits: (most items sourced overseas)
Photographers: Grace & Alex, assisted by Felicia
Wedding Gown: Hob Nob
Groom's Attire: Hugo Boss
Make Up: Vanz Lee
Stationery: Starfish Lane
Cake: Tea Room
Flowers: Buds 'N' Blooms
Dinner entertainment: Mosaic Entertainment & DJ G-Mix
Location: The Ritz-Carlton Hotel, KL