Contact us with a virtual enquiry…
Fill up this form and our ever-friendly, ever-hardworking, ever-gorgeous, ever…(you get the picture) team will get back to you as soon as we humanly can.
If for some reason, you don't hear from us within 2 working days, please do send us a follow up email as the spam-eating monsters sometimes do gobble up the wrong stuff.
Or call us
Our team is based in the city of Kuala Lumpur, Malaysia. Call our phones or contact us via Skype, as we are online most of the time. You will most likely speak to Kate or Grace.
Mobile & WhatsApp: +6017-612-0717
Tel (office): 1700-81-5405 (local) or +6012-630 5405 (international)
Fax: 1700-81-4153
Address:
Unit 3-3, Oval Damansara, Jalan Damansara
60000 Kuala Lumpur, Malaysia
We're also on Twitter and Facebook – do connect with us there too.
Our Monthly Newsletter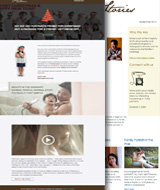 We craft monthly email newsletters with photography tips, promos and our work.
Subscribe Now
* Don't worry, you can unsubscribe at any time. We hate spam too!