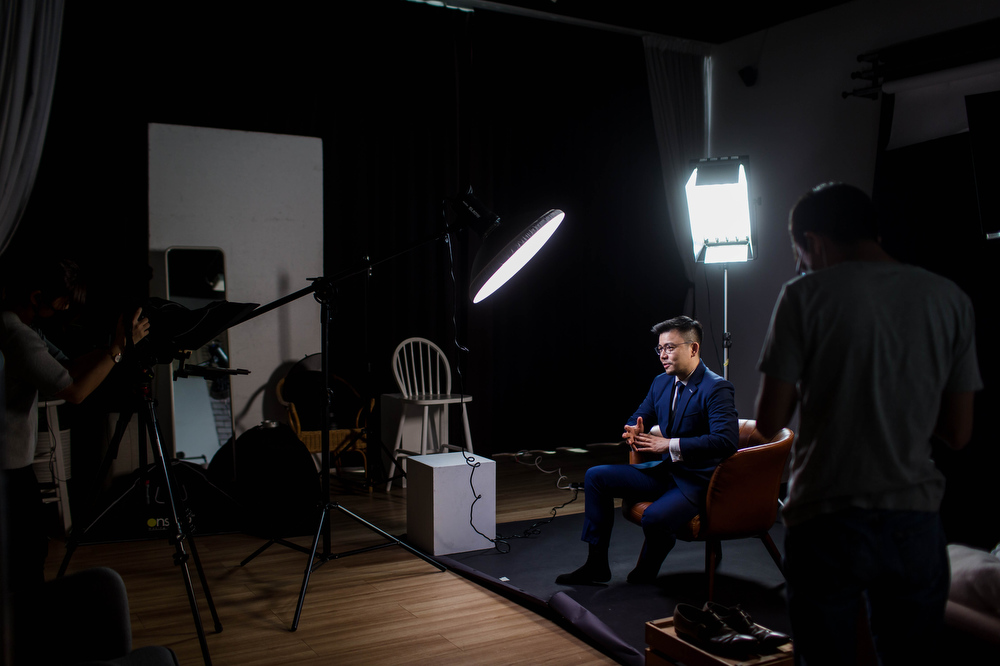 Headshots and Brand Videos
Stories for Business helps corporate and individual clients bring their ideas to life through the use of visual artistry. Our vision is to help companies and professionals build their brand so they can continue to make a difference in their area of influence. Our commercial services include headshots, visual brand storytelling, video production, live streaming and coaching. Some of our clients include Chef Wan, Pandelela Rinong, VISA, Australian International School Malaysia, Disney, Tommy Thomas & Associates and Early Autism Project.
Our team is skilled in all aspects of video production from script writing, directing, producing, to video editing and graphics. Our strengths are being able to relate with people of all backgrounds and ages, and being able to evoke emotions through visual storytelling. We believe in doing good work that supports family life, healthy communities, and building a better future for all.
Visit Stories for Business
Hear from our happy clients
Over 150 five star reviews online
"If you want a photographer that can bring the best out of you, I recommend Grace. No matter how hectic your day or how stressed you are, she makes sure you are relaxed and confident with her assuring style. Jazz music in the background is a plus."

Marcus Hwang

National Director, BNI Malaysia
"I am counting on some decent and polished digital photos to tell my story or at least hit the right note on first impressions. And for that to happen, I am counting on a good and trusted photographer to capture the right moods and moments. Couldn't be happier with this photoshoot experience. It was all easy, breezy and no hassle."

Mawarni Adam

Award winning marketer
"Grace and her team helped to plan and execute the photo shoot on our Monash University Malaysia campus with good coordination and professionalism. They managed to bring out the beauty of our students and the campus. The students also enjoyed the experience of the photo shoot."

Andrea Kok

Marketing dept, Monash University
"It was indeed an awesome experience to work with Grace Tan to have my photo taken at such a professional and efficient matter. Highly recommend her to anyone that need a photo well taken in such an efficient pace !"

Phil Tan

CEO, Snapp Packaging
"I would certainly recommend Stories for their professional service. Right from the booking experience to the photo session, they were always prompt and accommodating. They offered endless support and guidance, allowing you to relax and get the best pictures."

Tejas Gawande

Co-founder, Chronicle