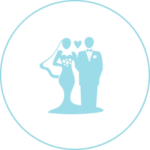 Full wedding day photography coverage starts from RM6,400 and videography from RM5,800.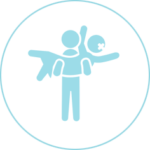 Our pre-wedding (engagement) portrait photography rates start from RM1,600.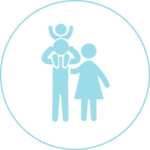 Lifestyle portrait sessions start from RM370.
10th Anniversary Monthly Promo
Because it's our 10th year of operations, we're in the mood to celebrate! Every month for the entire year, we will have special offers, just for you. Follow us on our social media pages (Facebook / Instagram) or subscribe to our monthly newsletter Bookmarks to keep updated on these promotions.
Let Smurfette get you to your wedding in style! A vivacious bright blue Kombi will surely look good at your wedding / pre-wedding event! With a minimum spend of RM4000 in February, you'll be able to enjoy Smurfette for free within Kuala Lumpur for wedding events in 2018. Get to know more about our beloved Smurfette here.
Terms & Conditions:
1. First come, first serve if dates clash.
2. Promotion is valid for any wedding / pre-wedding photography or videography bookings made within the month of February 2018 only.
3. Usage of kombi for wedding / pre-wedding shoots within 2018 only and within the Klang Valley.
4. Valued at RM1,900, not exchangeable for cash. Not valid with any other promotions from Stories / Integricity Visuals.
5. Variations: For destinations up to 200km from KL, a RM1000 surcharge applies, not inclusive of meals and accommodation for the driver.