Receive a set of printed and digital cards!
Raya 2023 Promo
Spend RM1,000 and above and receive a complimentary set of printed and digital raya greeting cards. Place your cards next to a Raya gift hamper or use it as a greeting over WhatsApp! Add a personal touch to your greetings this Aidil Fitri.
Learn more
Resorts World Genting x Stories Collaboration
Pre-Wedding Session
Do you want to have a one-of-a-kind pre-wedding photo or video shoot at Genting SkyWorlds Theme Park? Or how about meandering around the nature-inspired grounds of Resorts World Awana, with a nice breeze in your hair and surrounded by a 130-million-year-old rainforest? As Resorts World Genting's pre-wedding photography and videography partner, we have made special arrangements for you to have exclusive access to these places from the 5th December 2022 – 30th June 2023. Each booking comes with a 1 night stay so that you can make the most of your time there.
Find out more
Photography Gift Vouchers
Newborn Gift Pack
Gifting a photo session is the best kind of personalised gift you could purchase. We have just launched our Newborn Photography Gift Set, each set comes with a mini photography session and beautifully curated items.
Buy a gift voucher
Get updated on our latest promos by signing up for our newsletter.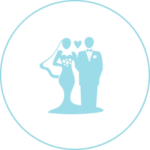 Full wedding day photography or videography coverage starts from RM6,500.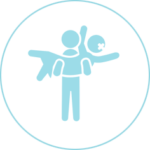 Our pre-wedding (engagement) portrait photography rates start from RM2,200.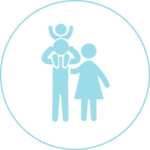 Lifestyle portrait sessions start from RM580.
Frequently Asked Questions
How do I book you as my wedding photographer?
Contact us via our website, Facebook message, WhatsApp or call. Our hardworking studio manager will respond to your enquiry within one business day. Then, let's meet up for a chat over coffee to discuss your wedding plans! Our studio is in TTDI, KL. A 50% retainer fee is required to make a booking. You can pay via cash, cheque or credit card online. Once you sign our online contract, we'll block your date on our calendar.
I love your work. Do you travel internationally for photo shoots or to cover weddings?
Yes, most definitely. We have shot many times abroad and our team is well-versed with what is needed for an overseas shoot.
We have done overseas engagement shoots and weddings (one of the most interesting was at Cappadocia, Turkey). Flights are not necessarily very expensive these days, especially with the abundance of low-cost carriers.
Can you do Same Day Photo Slideshows and / or Same Day Videos?
We offer Same Day Photo Slideshows as part of our package. If you have requested videography services and would like to have a Same Day Video shown at your wedding dinner, we can add that into the package for an additional fee.
For videography, we will attempt to record the audio from your event to the best of our capabilities. We usually tap into the venue's sound system. However, there have been incidents where the audio output at the venue was distorted/too loud/soft. Sometimes there may be more than one sound system or the venue (eg. some churches) may not allow us to record from their audio system. Please do inform the relevant parties that we would like to record audio from their sound system.
We have a range of royalty free music that we use for slideshows and videos. These are non-mainstream songs and we'll choose the songs for you according to our creative discretion. If you do have a particular music genre preference, just let us know so we understand your music style and can take that into consideration. We don't usually ask for specific songs from our clients as their preference may not necessarily work well with the images / video clips that have been shot. But if you still prefer to use your own selection, please email us at least 3 options for us to choose the best song that suits the video / images.
What if you fall ill? Or, *gasp* die before our wedding?
You're a morbid one, aren't you? Just kidding. We do have a family of photographers who will replace one another if needed, and we also do have agreements with other professional photographers to stand-in for one another. You will be provided with a good replacement.
What value will I be getting from paying for your services?
We believe the value lies in our professionalism and the proof are the numerous happy clients we've served in the past. We put extra effort into doing things with excellence, for example, creating a questionnaire to make sure all details are communicated well before the wedding, editing every single image that goes into your USB, and ensuring our albums and prints are of high quality. On top of that, all your photos or videos will be backed up into 2 different hard drives after the session is done. We have had clients come back to us 10 years later because they lost their wedding photos, but we still have a copy of it!
What about lifestyle portraits, where will these photo sessions be done?
You could opt to do the shoot in our natural light studio based in Oval Damansara TTDI, at your home, or outdoors at any location you prefer.
Do you prefer a natural setting like a public park, or would you rather we photograph you at your home? For newborn portraits, we usually travel to your home location. Since we utilise a lot of natural light for our photos, it is preferable that you opt for locations that are well lit (with large windows or doors).
You could also suggest locations that are meaningful to you, for example, your ancestral family home. Some public locations are free, and there are those that charge a fee. It is the client's responsibility to book and pay the fee for the chosen location. We can take this discussion further via email if you are uncertain of where to shoot.
What is the best time for outdoor portraits or for newborn babies and children?
Time of Day – Some locations look better in the morning than in the evening. We've been to the same location in the morning and evening and produced completely different images. The direction of the sun illuminates a location differently throughout the day. The best time to do outdoor portraits would be between 7am – 9am and 5pm – 7pm (based on Malaysian sunrise and sunset times). That is the time when the lighting is most flattering on a person. If our shoot location is indoors, we can shoot at any time of the day.
Timing for Newborn and Children portraits – For newborns, it's best that the shoot is done in the morning before lunch time as babies tend to be less fussy in the morning. Please ensure that your newborn has had a full feed and is well rested before the shoot. As for your baby/toddler, try and find a time that he/she is usually happiest and most energetic. From experience, children tend to fare better after they are well fed and had a good rest! Please also avoid scheduling shoots during or too near your child's nap time as that would most definitely result in cranky kids/babies!
Are pets allowed in the studio?
While we do love animals and do not ban animals from our studio, it is the owner's responsibility to ensure the animal is brought in on a leash or cage. Any damages or extra cleaning of the furniture in the studio will be charged to the owner.
When will I get my photos once the shoot is done?
Once the shoot is over, your photos will go into our post-processing queue. Depending on the type of shoot you are doing, you will get your photos within different time frames. For example, for lifestyle photos, the photos will be ready within 2 weeks and for weddings, within 1-2 months. You can decide at this stage whether to print additional items such as canvas prints or albums. Keep in mind that our editing is mainly for colour and contrast, and do not include things like reducing tummy or arm size! Our editing style is to make you look natural and beautiful but not through too much Photoshop-plastic-surgery.
We usually deliver the images via a digital download but if your package includes the full set of high resolution images, we will also prepare a USB for you.
You can either pick up the USB from our studio or have it couriered to you. Delivery of USB & album within the Kuala Lumpur area is free. Courier costs for the USB & album is payable by the client if delivery destinations are out of Kuala Lumpur or overseas. If someone else will be receiving the parcel on your behalf, you can provide their contact details in a questionnaire form that will be sent to you after you confirm your shoot with us.
I've got more questions that aren't covered here.
Of course you do, and that's precisely why we welcome you to contact us for a consultation session where we can either meet you in person (and show you how wonderfully friendly we are), video chat on Zoom, or give you a complimentary phone call (yes, even if you are in Zimbabwe, we will initiate the call). Feel free to get in touch with us by filling in your details below and we'll be able to answer you within a day or two!
Hear from our happy clients
Over 150 five star reviews online
"I really love the photos that we received. I also appreciated all of the information I received before and after the session. Overall, I was happy with my choice to go with Stories, and I will use them again in the future."

Sarah Anderson
"Her team was professional, patient with kids and quick on their feet to adapt to the different requirements we had, to manage a multi-generational family. This is incredibly important when you think of the dynamics that goes into a big family, and hence even more important to have the right photographer to match that energy and get the job done."

Rachel Lee
"Stories really knows how to put you at ease even before arriving. The studio has lots of natural light, which results in beautiful and natural pictures. Grace is very friendly, easy-going and professional. The whole family had a very good experience indeed."

Luisa Yeng
"We had great family photo shoot experience with Stories.my photographer Tan Chi Yin, really good in what she do especially when it comes to make children and adult feel comfortable and we have great natural expression during her photo Session."

Hadi Ong
"Jonas and I have been overwhelmed by the praise we have received on your photo montage. The team have managed to capture so many expressions so naturally. Friends of friends have been in tears watching the video, just to prove how powerful your pictures have been."

Jonas & Yashoda
QUICK ENQUIRY
If you're keen on any of these promos, please fill up your details here and we'll get back to you really quickly within 1-2 working days.