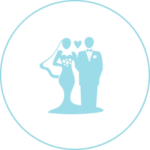 Full wedding day photography coverage starts from RM6,000 and videography from RM5,500.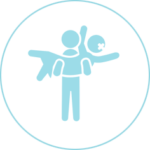 Our pre-wedding (engagement) portrait photography rates start from RM1,500.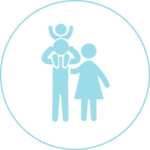 Lifestyle portrait sessions start from RM400.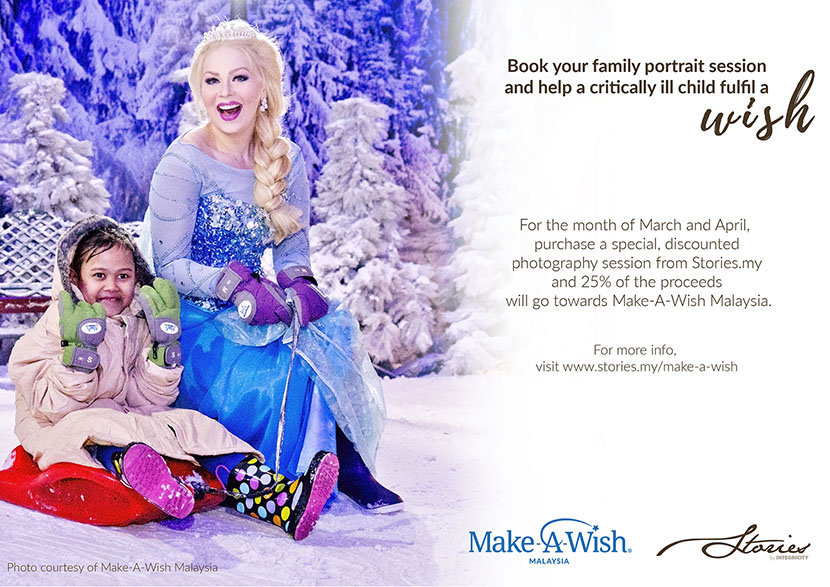 We are excited to be part of this fundraising campaign for Make-A-Wish Malaysia. Critically ill children hold a special place in my heart and we are glad that our little efforts will go towards making a child's dream a reality. Rayyan, 6, wishes to be a policeman, so he received an experience spending the day with real sergeants in a police patrol car. Sya'irah, 7 years and diagnosed with brain tumour, wishes to see and feed giraffes. It also breaks my heart to hear from Irene, the CEO of Make-A-Wish Malaysia, that another child's wish was merely have a KFC meal with his family. These children come from lower income families and your contribution will go towards the children from these families. Please partner with us as we support this worthy cause, to make more life changing wishes a reality for critically sick children.
Love, Grace
About Make-A-Wish Malaysia
Their mission is to create life changing wishes for children with critical illnesses. They are on a quest to bring every eligible child's wish to life because a wish sparks imagination, inspiration and renewed strength to help a critically sick child and family to battle the illness.
When a child is diagnosed with a critical illness, the whole family's lives are turned upside down. Families from lower income is further burdened with the cost of medicine and treatment which are available only in select hospitals. The sick child and parent are required to make frequent trips to these hospitals or remain long term patients to minimise cost and risk of travelling. Such long separation adds to the sick child's despair and loneliness.
At Make-A-Wish Malaysia, they strongly believe in the life-changing Power of a Wish. A wish is not merely something nice to have, but a wondrous journey of anticipation and empowerment. The powerful wish journey creates amazing memories that continue to inspire confidence and strength long after the wish has been granted, enabling the child and family to better cope with fear and pain associated with their fight.
As a self-supported non-government organization, they rely on fundraising and donations from corporations and individuals to enable them continue their mission. Up to 2018, over 500 wishes have been granted with the help of donors and volunteers.
How you can help
Book any of our special, discounted sessions between the months of March – April 2019 and utilize it for your personal profile, maternity or family portrait session anytime within 2019. 25% of the proceeds will be donated to Make-A-Wish Malaysia. You will receive a receipt from both parties to ensure that your donation has gone through.
If you are a previous client and would like to still be part of this campaign but have just completed a recent shoot, you can also be part of this campaign when you purchase any prints, albums or full set of high resolution images from us or if you just want to make a donation, contact us directly. Thank you for your generosity!
View our special packages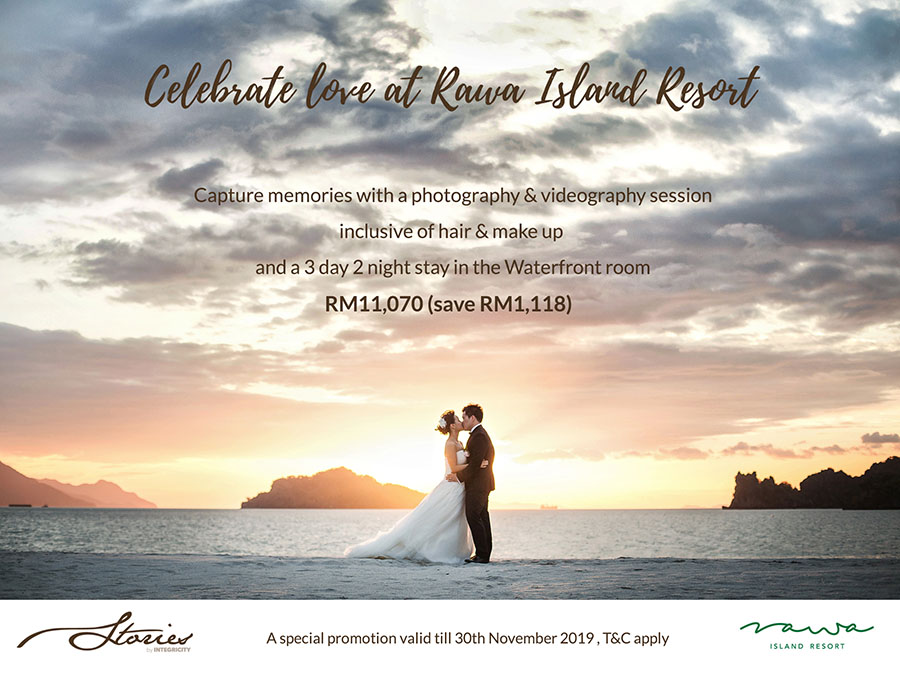 Book a romantic holiday at 
Rawa Island Resort
and have your love immortalised through a photography and videography session with Stories.my, inclusive of hair and make up services. Whether you are looking to do a pre-wedding session, celebrate a honeymoon or your 10th wedding anniversary, this is the perfect getaway for you. Situated within the archipelago of the Sultan Iskandar Marine Park, Rawa Island is accessible by a twenty-minute boat ride from Mersing, Johor. It is a private island near Tioman Island. As a resort, it has received the Trip Advisor certificate of excellence for the past 3 years since 2016.
For only RM11,070, you will receive:
3D2N accommodation at Waterfront room (1 double bed for 2 pax – couple only)
Inclusive of 3 daily meals per person, welcome drink and two way boat transfer to and fro Mersing
Accommodation costs for Stories team is waived
4 hours of photography and behind the scenes video coverage
Personalised hair & make up services
1 photographer & 1 videographer from the Stories team
3 minute edited video highlight
Approximately 200 high resolution digital images on USB
Online password protected gallery
12″ x 12″ Lush album (40 pages)
Terms & Conditions:
1. Promotion is valid for weekdays and non public holiday dates from 1st February 2019 to 30th November 2019.
2. Additional charges apply for these variations – to request for senior photographer Grace, add on wedding gown or extra prints and canvases.
3. Accommodation costs covers the couple only (2 pax). You do not need to add on extra travel or accommodation costs for the Stories team.
4. Tourism tax of RM10.00 per room per night applies to all foreigners staying at tourist accommodation premises. Payment is to be made during check-out at Rawa IslandResort.
5. All bookings are subject to availability.
6. Reservations are confirmed only upon full pre-payment of non-refundable deposit.
7. Booking dates may be changed once to another date within the promotional period, subject only to availability by giving 14 days' notice in advance. Additional requests to amend your reservation details or change in the length or dates of your reservation may result in a rate change / additional charges.
8. In the event of "No show" or "Early check-out", guest will still be charged for the entire stay.
9. No refund in full or in part will be made for un-utilized services included in the package.
10. We reserve the right to cancel or modify reservations where it appears that customer has engaged in fraudulent or inappropriate activity or under other circumstances where it appears that reservations contain or resulted from a mistake or error.
11. Bookings need to be made and paid to two individual parties – Integricity Visuals Sdn Bhd (Stories.my) and Rawa Island Resort Sdn Bhd.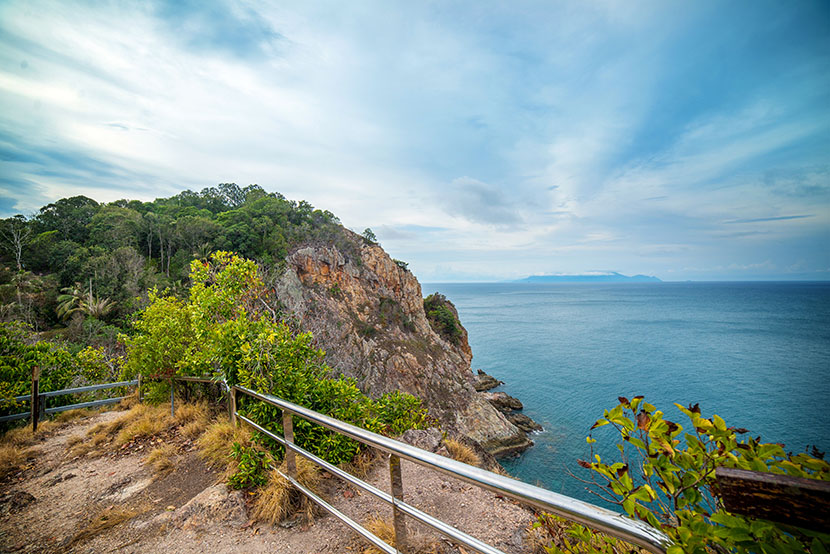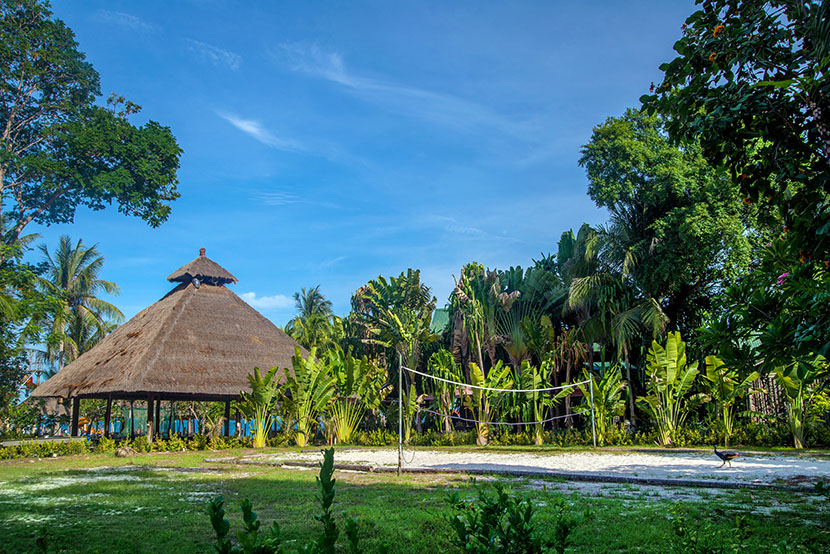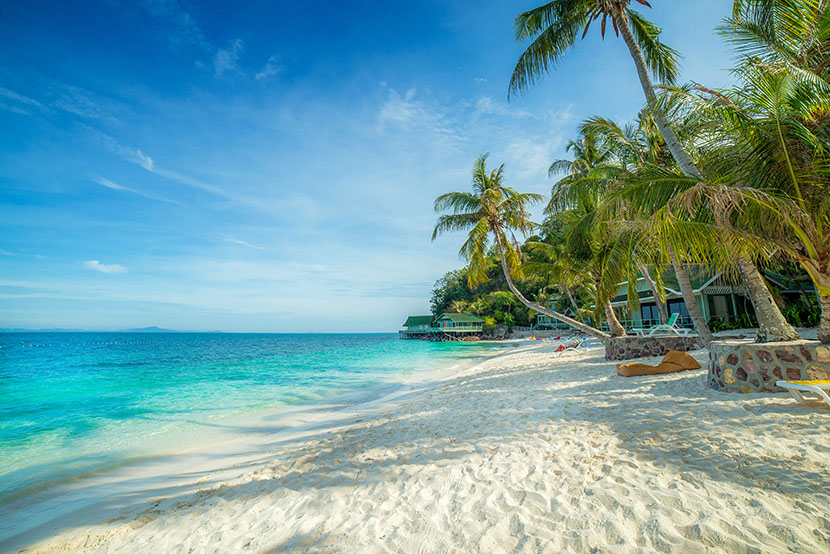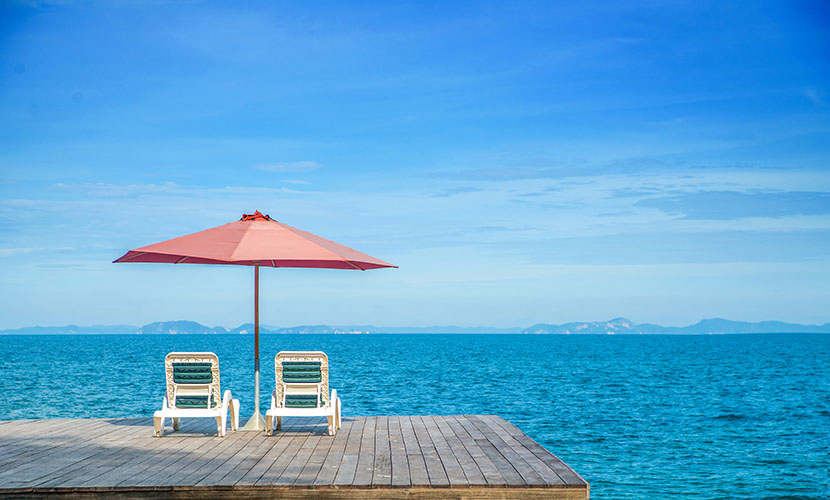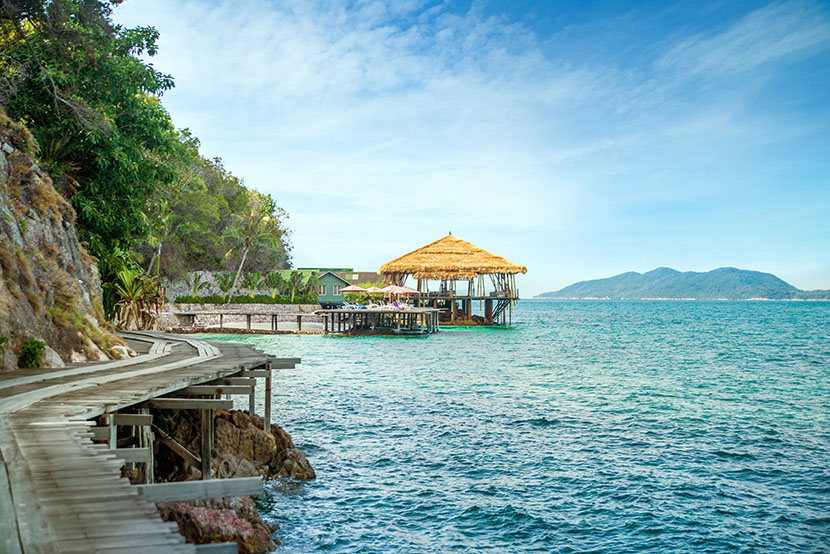 Images below: The Waterfront bungalow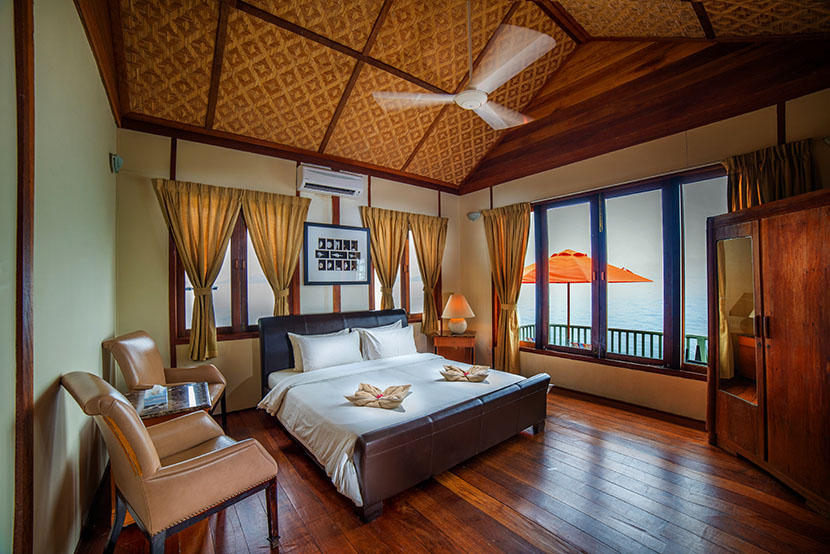 Images courtesy of Rawa Island Resort
Follow us on our social media pages (Facebook / Instagram) or subscribe to our monthly newsletter Bookmarks to keep updated on these promotions.