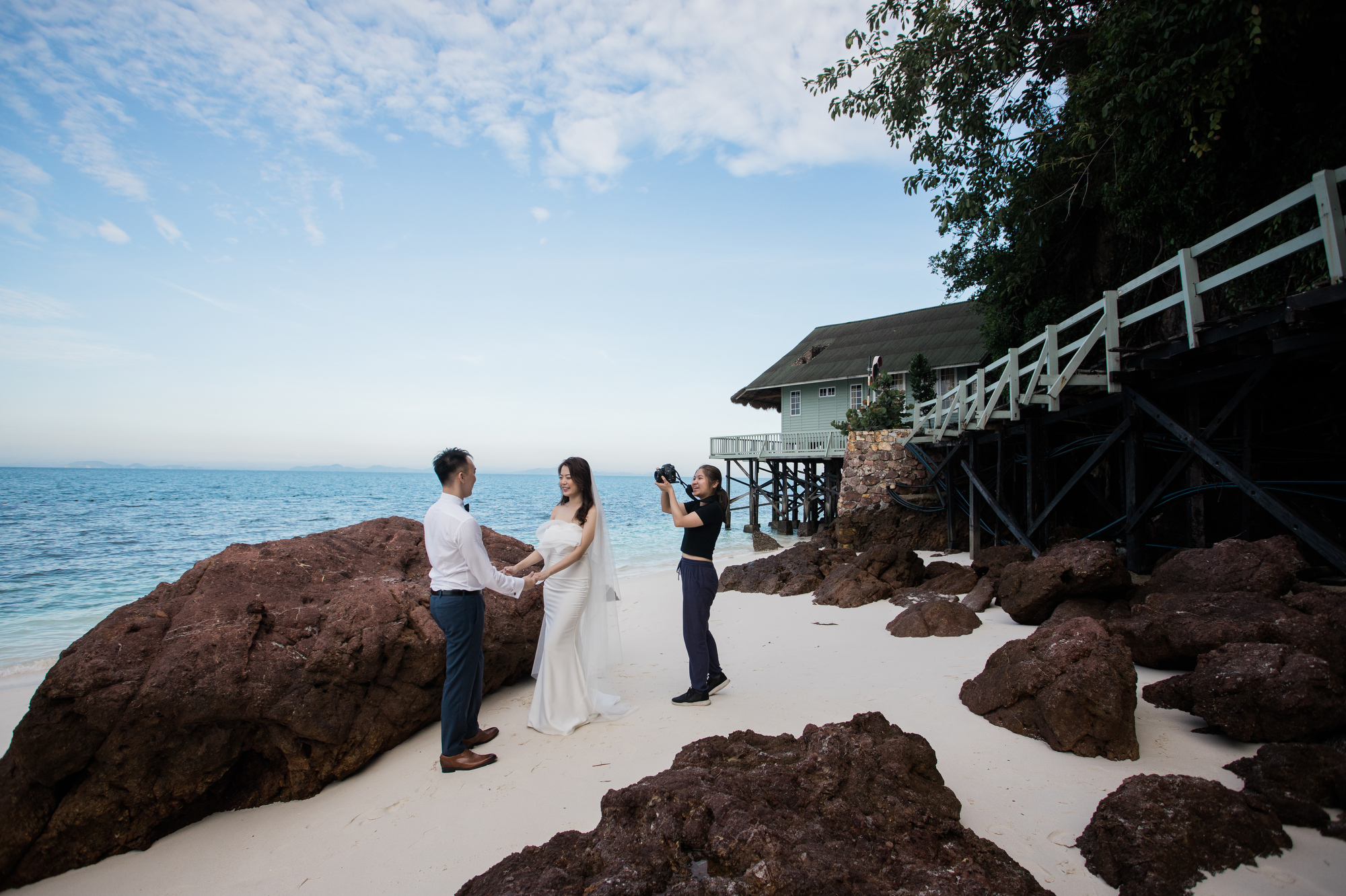 From engagements to wedding day events and anniversaries, we love being there to capture these candid, natural, and heart warming moments. We're all about creating classic images that stand the test of time and still tug at your heartstrings twenty years from now. We offer photography, videography, and live streaming services for your events.
Current Promotion
Stories x Resorts World Genting Collaboration
Do you want to have a one-of-a-kind pre-wedding photo or video shoot at Genting SkyWorlds Theme Park? Or how about meandering around the nature-inspired grounds of Resorts World Awana, with a nice breeze in your hair and surrounded by a 130-million-year-old rainforest? As Resorts World Genting's pre-wedding photography and videography partner, we have made special arrangements for you to have exclusive access to these places from the 5th December 2022 – 30th June 2023. Each booking comes with a 1 night stay so that you can make the most of your time there.
Find out more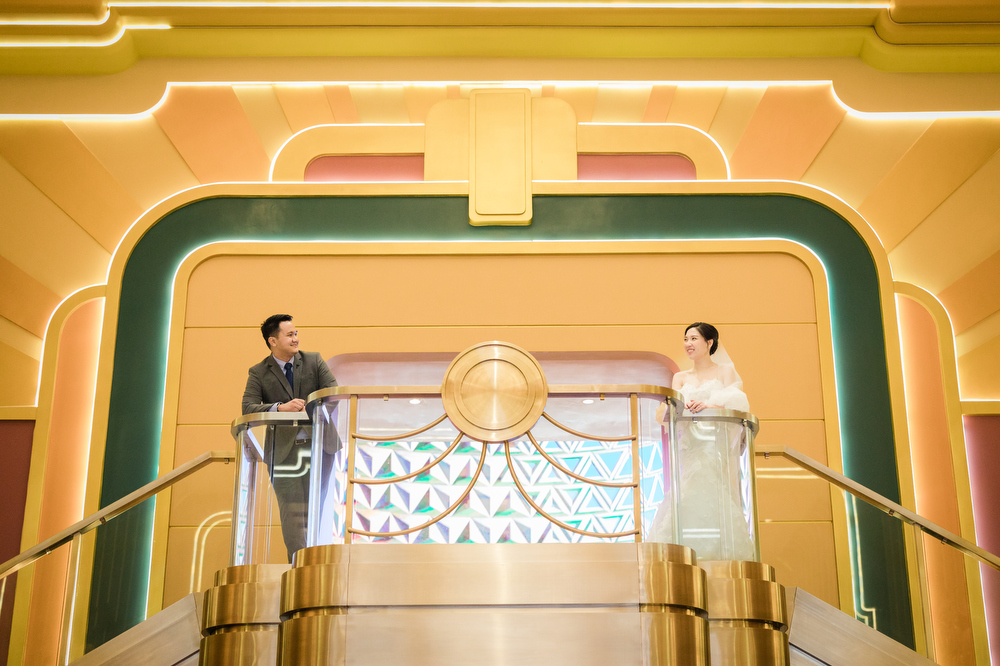 Hear from our happy clients
Over 150 five star reviews online
"I can safely say that choosing Stories.my was the best choice we had made throughout the entire process. We absolutely love all the pictures and videos, and definitely love how you have a way of telling a story and bringing us back to how happy we were during each moment of our wedding. Now we have a wonderful way of showing our children how it all began thanks to you."

Arvind & Dhanya
"When first we contracted Stories team to be our wedding photographer, they gave us a detailed questionnaire to get to know us more as individuals and as a couple, as well as people and things that matter to us most. That was the moment we felt reassured that we are in the hands of professionals, who genuinely want to document our big day the way we envisioned it."

Zaha & Rachel
"I would say I am a bridezilla and I have watched almost all the wedding videos I can find in the internet. We had high expectations on Stories but the video was way past our expectations. Our ROM video was exactly what I wanted."

Tai Kuan & Pei Yee
"Communication was excellent throughout the planning phase & even after! My husband & I didn't had to worry about anything on the day – they were on time, totally know what they need to do/where to be..Most importantly, the moments they captured were not only beautiful, it also gave us a glimpse of the many things/people we never get a chance to see/meet on our wedding day."

Ian & Michelle
"Stories encapsulated everything we loved about our wedding in beautiful expressions weaved out in a wonderfully written novel through pictures of our favourite day. The photographers were professional, easy to work with and they blended in so well with the wedding we didn't know they were capturing all the opportune shots!"

Jason & Wai Wai
Frequently Asked Questions About Weddings
You may still have a few questions on your mind, but we're here to help! Here are a few frequently asked questions we have received.
How do I book you as my wedding photographer?
Contact us via our website, Facebook message, WhatsApp or call. Our hardworking studio manager will respond to your enquiry within one business day. Then, let's meet up for a chat over coffee to discuss your wedding plans! Our studio is in TTDI, KL. A 50% retainer fee is required to make a booking. You can pay via cash, online transfer or credit card online. Once you sign our online contract, we'll block your date on our calendar.
What if we need to brief you about details of our wedding day nearer to the date?
A few weeks before your wedding, you'll be sent an online questionnaire. Help us get to know you better by filling it in as meticulously as you can manage! About one to two weeks before your wedding, you'll get to meet the team shooting your event. It's a great time to iron our details and get to know each other. This can be done through a video call.
I love your work. Will you fly to my country to cover my wedding?
Yes, most definitely. We have shot many times abroad and our team is well-versed with what is needed for an overseas shoot.
We have done overseas engagement shoots and weddings (one of the most interesting was at Cappadocia, Turkey). Flights are not necessarily very expensive these days, especially with the abundance of low-cost carriers.
Do we need to prepare a meal for you during the wedding?
Wellll… we don't eat much, and some food lining our tummies could help us take better photos. We prefer not to partake in your banquet, but would rather have a quick bite before the event. Hotels and restaurants are familiar with the vendors' meal and can help you prepare it.
Can you do Same Day Photo Slideshows and / or Same Day Videos?
We offer Same Day Photo Slideshows as part of our package. If you have requested videography services and would like to have a Same Day Video shown at your wedding dinner, we can add that into the package for an additional fee.
For videography, we will attempt to record the audio from your event to the best of our capabilities. We usually tap into the venue's sound system. However, there have been incidents where the audio output at the venue was distorted/too loud/soft. Sometimes there may be more than one sound system or the venue (eg. some churches) may not allow us to record from their audio system. Please do inform the relevant parties that we would like to record audio from their sound system.
We have a range of royalty free music that we use for slideshows and videos. These are non-mainstream songs and we'll choose the songs for you according to our creative discretion. If you do have a particular music genre preference, just let us know so we understand your music style and can take that into consideration. We don't usually ask for specific songs from our clients as their preference may not necessarily work well with the images / video clips that have been shot. But if you still prefer to use your own selection, please email us at least 3 options for us to choose the best song that suits the video / images.
Click on the button below to view the full list of FAQs or get in touch with us if you have any questions that we haven't covered.
More Wedding FAQs