I am amazed that in a single frame, we can forever immortalize a moment that would mean so much to a person. This is why the art of photography has captured all our hearts. We want couples and families to remember the happiest moments of their lives, through a shared experience in front of our lenses. These moments are fleeting but the memory of that experience deepens relationships and connections, which makes our hearts happy. We hope to have the privilege of building your family heirloom through images.
Love,
Grace
Founder of Stories
In spending time meeting up with clients to become friends as this helps tell a story of love.
In being intentional about portraiture, whether on your wedding day or any ordinary day.
In photojournalism, captured in a candid manner because it evokes the best (and truest of) emotions
We are a team of passionate photographers and videographers who love capturing emotions and moments for couples and families.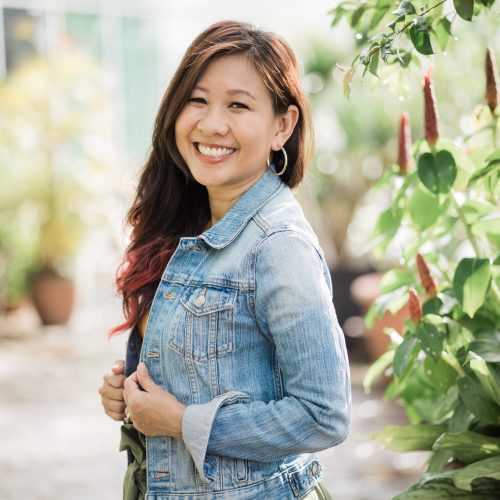 I am passionate about capturing memories for others through my lens. When my dad was diagnosed with Alzheimer's the year I got married in 2006, I realised that images have the power to recall good times. He used to laugh and reminisce as he flipped through old photos in albums. Now, as a mom to two young kids, I realise that time passes by so quickly and I just want to remember every single detail. Years ago, I worked in the Malaysian film and television industry but discovered my passion in photography in 2006, which led me to start this company in 2008.
My approach to work has always been to tell a story. I believe images have the power to connect people, and help them remember happy moments in their lives. This is why I do what I do. Other than running after my own children and other people's children, I am also passionate about building strong marriages and advocating purposeful parenting through my other brand, Comma: Rethink Life. I am a certified International Coach Federation (ICF) coach and I help individuals and couples achieve their dream life in the areas of personal growth, marriage and parent-child relationships.
I am also a Canon ambassador and I conduct photography and video production workshops when timing permits.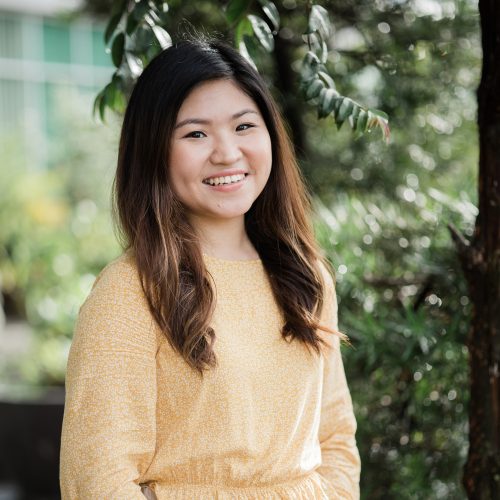 Photography has always been my hobby since I was young. For me, it is just so magical that we can record every single moment in our life. Looking back at those photos or videos, they remind us about how precious it was just being together with one another. I enjoy doing it a lot, and feel a deep sense of satisfaction over the outcome.
After I graduated from my bachelor's degree in Media, Communications & Culture, I joined the film production industry for a period of time. At that time, I was working as a production coordinator, which meant that I had to do more organisational work including communication, admin and paper work. However, my passion in photography and videography continued to burn.
In August 2014, I joined this company, starting as a videographer and video editor, while continuing to hone my photography skills. Eventually, in 2018, I switched my focus towards photography, which I really love doing now. In 2020, I was challenged to be more involved in strategy and business development. I am grateful that we are always encouraged to grow and keep on learning to strengthen ourselves with different skills in this company.
Meaningful projects inspire and motivate me. One of the exciting projects I had was to work with Disney. We created social media videos that challenged us to think out of the box and to be close with current trends. We also worked with Early Autism Project, where I learnt a lot of useful tips throughout the video shooting. For example, how to handle children when they throw a tantrum or ways to have positive reinforcements towards positive behaviours. Also, as a photographer, seeing families that return from time to time to get their little milestones captured, it warms my heart to see how the children grow and how is everybody is doing well. I am so happy to journey along with people in their important life events.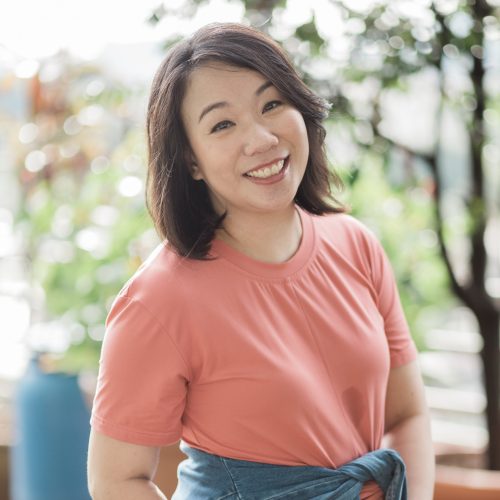 Originally from the corporate world of finance, a bit of soul-searching led me to drastically diverge my career path into one that was more people-centric as I enjoy connecting with others and building relationships. While I dabbled as a freelance travel designer for a few years, my path eventually led me to Stories, where I now handle all client related matters and assist with business development works.
What I love about working at Stories is how you're not constrained by your roles but instead are encouraged to try new things and pursue other areas which you may be interested in. That, and the high level of quality in all things done here, of course!
In my spare time, I love trying to recreate my mom's recipes in the kitchen and immersing myself in nature, whether it is through a hike, a dive or merely, relaxing by the beach.
I look forward to growing with the Stories family in their journey to capture life's special moments.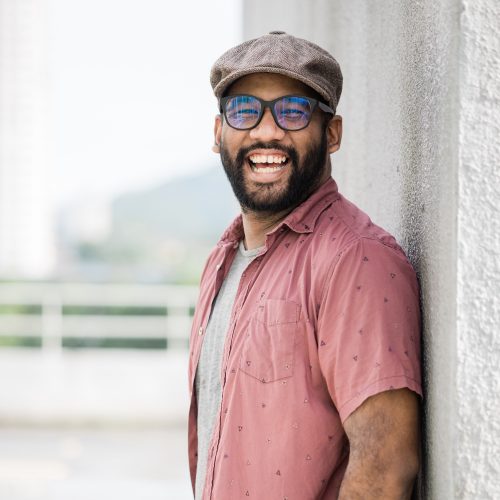 My journey into content creation started through a fascination with lights. I would often be seen playing with flashlights and lasers as a kid. I loved how lighting could be used to reveal something or to hide it. This passion led me from learning stage lighting under the tutelage of my dad, to eventually designing and operating lighting systems for concerts, events, and theatre shows. After more than 20 years of working in productions, I find that I still haven't lost my passion for all things that shine out in the dark.
Working with lights eventually led me to develop an interest in cameras and capturing light. For the past decade, I've been working with multi-disciplinary videos and photos ranging from commercials to weddings. Through these projects, I've also been blessed with opportunities to work with live audio, motion graphics animation, social media content creation, and copywriting. As I grew in experience and technical ability, I began to develop a passion for documenting people's stories, especially the ones that no one else would tell. I want to shine a light on the ones who are often forgotten and overlooked; I believe the world needs to hear their stories too.
Outside of my craft, I find a lot of joy in being outdoors; hiking, camping, diving, and just about any activity I can do in nature, especially when I can also have delicious food along the way. I am probably the biggest fan of the Lord of the Rings out there and I also have a love-hate relationship with Manchester United.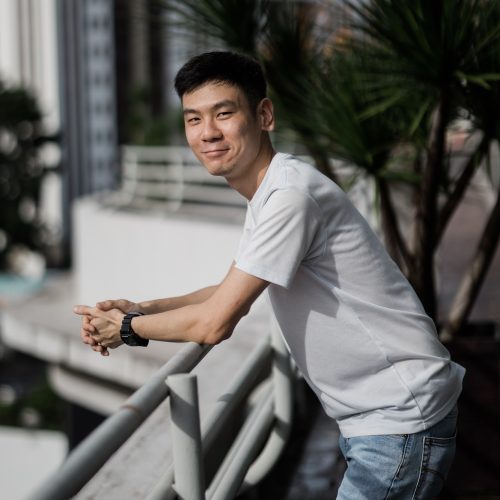 As the youngest child, I have always been supported by my family. Even if I didn't do well in my studies, my family would still give me the moral support and encouragement I needed. As I grew older, this mindset of supporting and helping people is now ingrained in me. Even if is just listening to someone talk for hours, I am all ears. When I was still a child, I saw my elder brother playing computer games at home which influenced me to use a computer daily. With today's technology, the computer is so essential in our daily lives and I told myself that I would use the computer to help others in any way I can. Whether it is creating an emotional video with unforgettable memories in the hearts of people or the journey of someone's life though photos or videos, watching people smile in front of the camera makes me smile as well. I am glad to be part of the Stories family where I get to edit & be exposed to lots of laughter through different kinds of moments that has happened and yet to happen in Stories.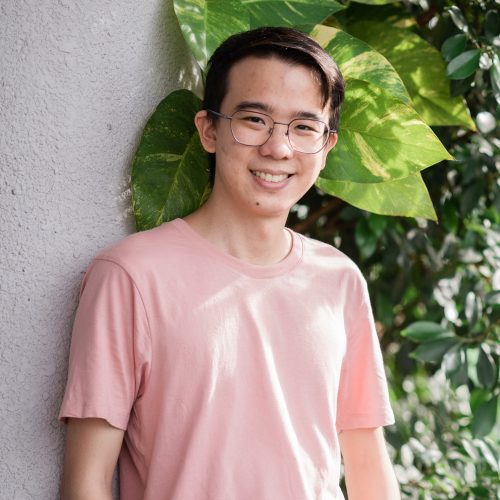 My interest in photography started when I was 13 as one of the school's photographers. At the age of 17, I also developed a passion for filmmaking after watching some short films from YouTube. This led me towards my Bachelor's degree (Hons) in Communications and Broadcasting between the years 2015 and 2018. While at university, I experienced shooting multiple video productions such as short films, documentaries, indie feature film and multi-cam production.
I enjoy capturing moments where my subjects are expressive such as during a candid moment. I consider myself to be a visual storyteller. I like to tell stories through the lens of the camera as I believe photos are a powerful tool to communicate and express emotions. It also brings me joy whenever I photograph people and when they are satisfied with the photos. I am glad to be part of Stories, working with people who share the same passion as me. With Stories, I will get to capture the special moments of our clients and deliver a story that they will want to cherish and remember.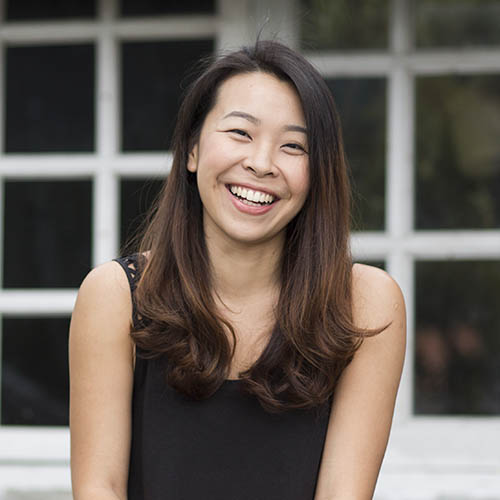 I ventured into photography in 2012 because I was drawn to the emotions that an image can incur in me. I'll let you in on a little secret: I once was one of those girls who would gush over wedding-related blog posts. As funny as it may sound, it made me happy looking at beautiful photos of someone else's wedding day and it always made me feel like I was there. However, instead of dreaming of becoming a bride, I dreamt of being the one behind the camera.
Being able to tell a story through photographs was to me, a huge privilege. I believe photographs have the power to bring you back to that moment in time, to relive those emotions you felt, and to share that experience with others. That is why I still am passionate about what I do.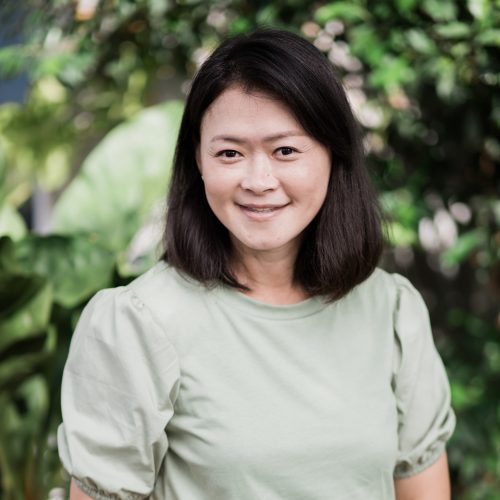 Since 2005, I've been doing makeup artistry for weddings, special events, fashion shows, TV productions, and with various beauty cosmetic brands. Makeup enhanced natural beauty and I love seeing women realise how beautiful they truly are through the art of make up. Seeing them gain a new sense of confidence brings me joy, which is why I continue to do what I do as a makeup artist and hair stylist.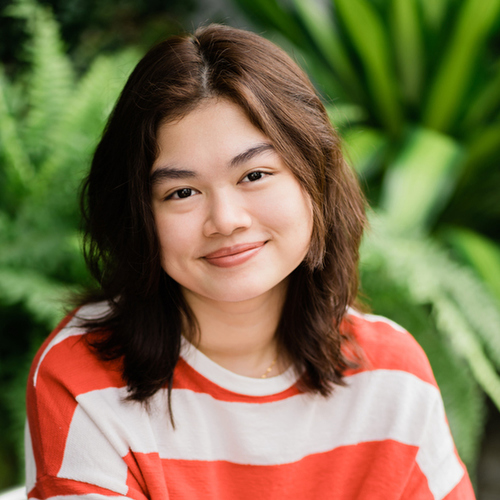 As someone who comes from a family with stereotyped expectations, it was a challenge for me to convince myself that this is the right path. But when you never stop talking and showing the world the things you're passionate about, slowly but surely, they will understand. "Do what makes you happy" as they would say.
My love for photos and visuals in general have been embedded in me since I was a teenager. There's something about capturing pieces in life and beautifying them that feels rewarding and I feel happy that I'm able to do this on a daily basis. Some people may think editing work is an easy task but actually it takes a lot of patience and requires a good eye.
I never truly realized the importance of capturing moments and memories of others until I joined Stories. Every day I feel blessed that my journey with Stories gives me the opportunity to be a part of someone's memory.
Hear From Our Happy Clients
Over 150 five star reviews online
"We've been with Stories since our wedding and they've helped document most of the major milestones for our little family ever since. Grace and her team does a really wonderful job and their professionalism is unprecedented. It's always a pleasure having them photograph our events."

Soo Jin and Chee Ching
"The moments they captured were not only beautiful, it also gave us a glimpse of the many things/people we never get a chance to see/meet on our wedding day and it's something my husband & I will cherish for the rest of our lives."

Zaha and Rachel
"The Stories team was great, easy going, putting us at ease, adapting to the dynamics of the family and most importantly, we had fun!The photos were beautiful and we keep good memories of this photo session."

Nicholas & Sophie
"The studio at Stories is nice & relaxing & our pictures turned out beautifully. 😍 I highly recommend Stories!"

Lisa Teo