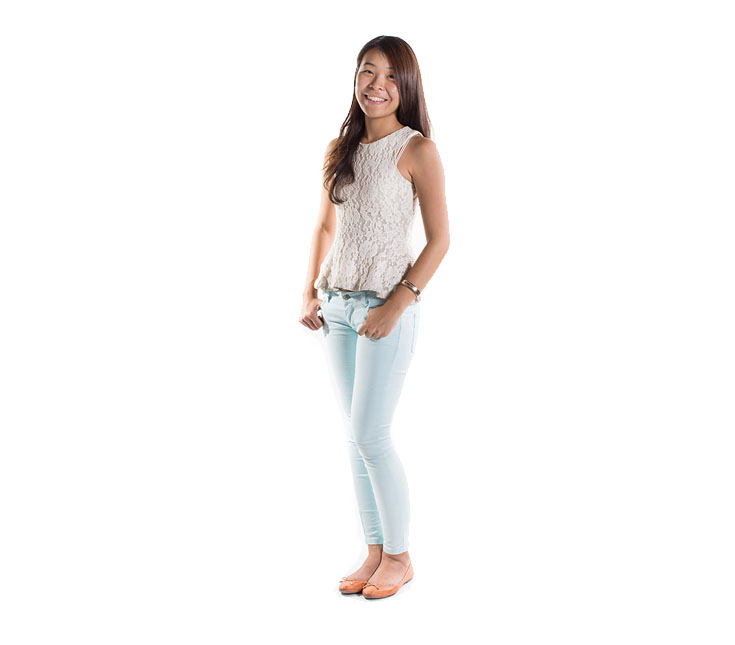 Jamie Ang
10 years ago, I never thought I would be a photographer. Graduating with a Psychology degree, I thought I was set on working in a corporate company, doing HR or something. However, God had different plans for me. Right after graduation, I took a gap year and did Christian missionary work. It was then that I discovered my love for photography. Being able to tell a story through a compelling image tugged at my heart.
After my gap year ended, I decided to venture into the unknown- taking up an internship as a wedding photographer, with zero knowledge and experience. It has been 4 years since, and I cannot be happier at where I am. I thank God that I was able to find what I love to do and do it as a living.
Some of my featured work
Here are some of my favourite images taken on various shoots. Click on the categories below to scroll through the photos.
"It was fun working with Jamie and the team, and we are comfortable with how her team made everything look so natural for us and all our guests. The team was very professional and are experts in what they do."

− Leslie & Mei Zhi
"The Stories team was great, easy-going, putting us at ease, adapting to the dynamics of the family and most importantly...we had fun! The photos taken by Jamie are beautiful and we keep good memories of this photo session."

− Nicolas & Sophie
"The team have managed to capture so many expressions so naturally. Friends of friends have been in tears watching this video just to prove how powerful your pictures have been."

− Jonas & Yashoda