Wedding Photography & Videography
Candid, natural and heartwarming – we want to create classic images that stand the test of time but will still tug at your heartstrings twenty years from now.
Photography
Our team of passionate photographers is well-versed with various wedding-related events such as actual day weddings, destination weddings, pre-wedding / engagement shoots and registration of marriages.
Our diverse team also has experience shooting weddings across races, religions and cultures! We have covered Akad Nikahs, Hindu ceremonies, Mehndi & Sangeet events during Sikh weddings, Christian ceremonies and even weddings in Bangladesh.
Videography
Your wedding coverage is not complete without videography. Videos capture those heart-felt vows that you promise to each other on your wedding day. It records the speech from your best man, and the sound of laughter from your aged parents. Everything you remember (or don't!) from your wedding day is captured by our skilled videographers.
If you'd like to personalise your love story, we also offer the option of a dramatised pre-wedding film. It can incorporate interviews, reenactments of how the both of you met and other little things that make the both of you who you are.
Wedding Videography Highlights
Our Rates
Our engagement (pre-wedding) portrait photography rates start from RM1,700.
Full wedding day photography or videography coverage starts from RM5,500.
View more of our portfolio
Albums & Prints
Make your photos come alive with our beautiful albums, canvases or prints!
View our collection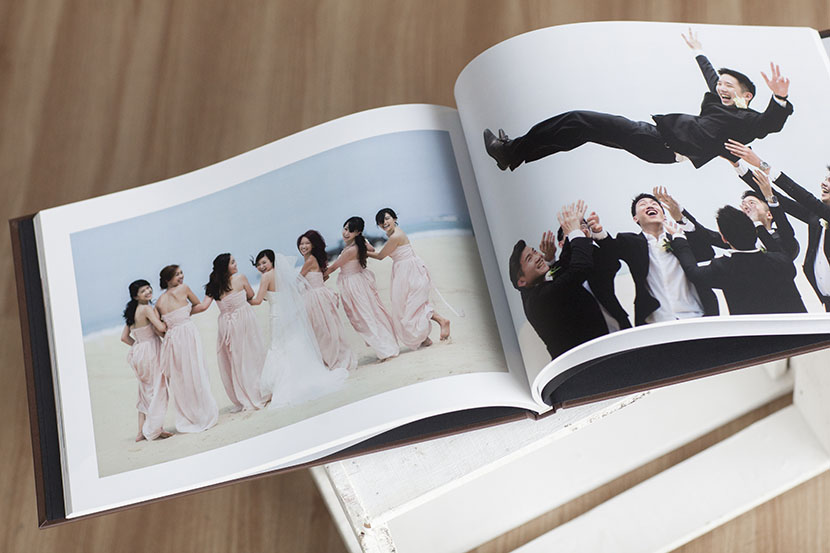 Kombi Rental
If you love old, vintage items, you'd love our resident Volkswagen Kombi, named Smurfette!
She is available for rental, and would love to transport your bridal party from one location to another.
Find out more