Ceremony: Sri Maha Muthu Mariamman Temple, Shah Alam
Dinner Reception: Rumah Puspanita
Photographers: Grace & Mark
It has been 10 years since they started dating in college. The rain, an umbrella, and a 'mamak' session brought Siva & Sumitha together. Their friendship blossomed over time, and soon, they discovered that they truly enjoyed laughing and poking fun at each other.
And now, 10 years later, they are married. I have never met a bride who slept 2 hours the night before her wedding day, woke up at 2am to do her hair and make up (for 4 hours! I admire Indian brides for their tenacity!) and then stayed energetic throughout the whole day till the dinner ended at 10.30pm.
She was still smiling from ear to ear. Way to go, Sumi!
Here are some of my favourite shots from their Hindu temple wedding and dinner. If you'd like to view their engagement portraits that I shot sometime back, click here.
Click to watch the same day slideshow. Press play, then pause for it to load fully before playing again.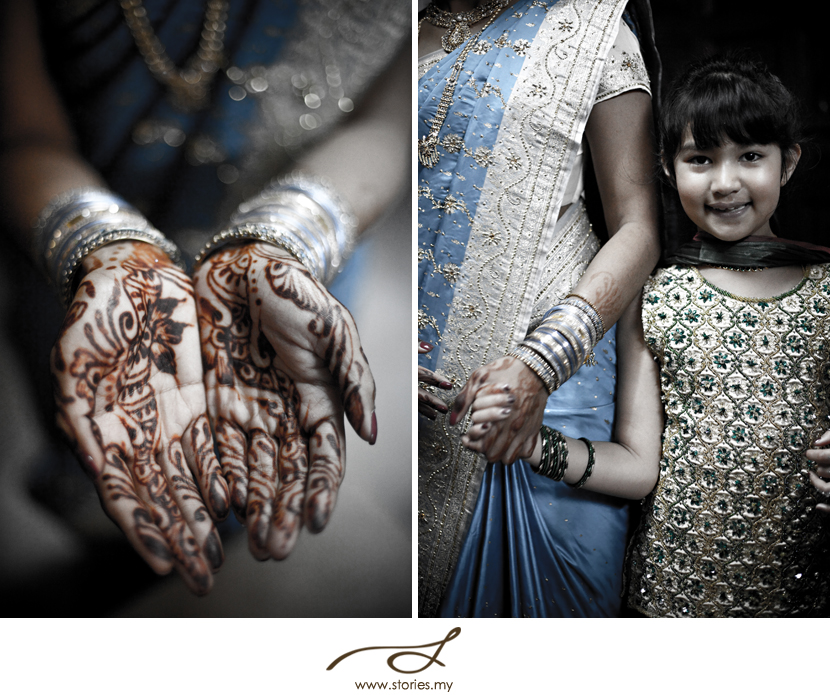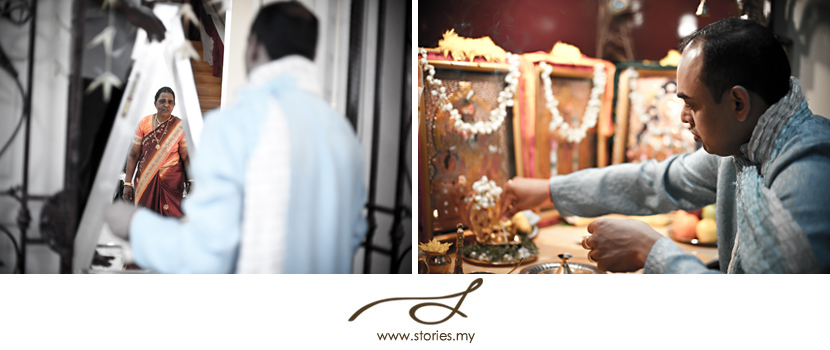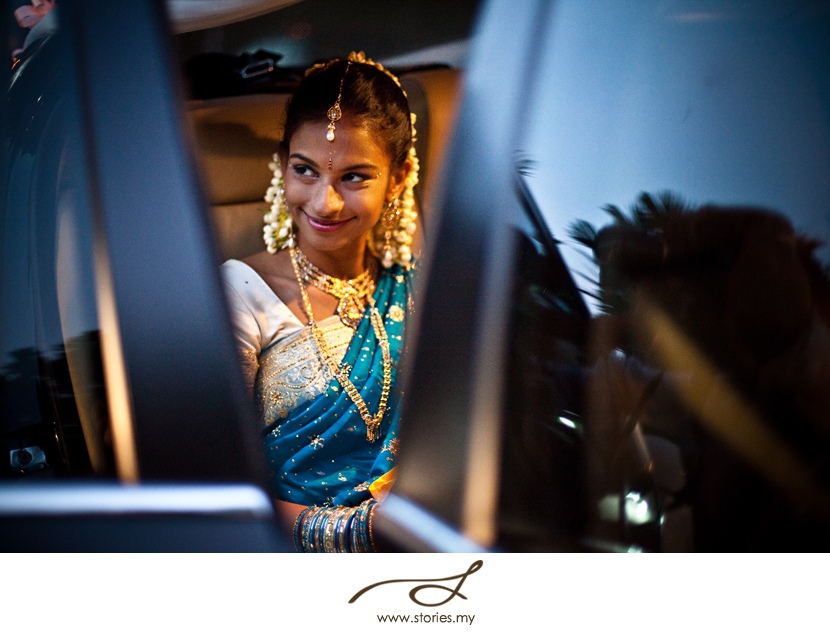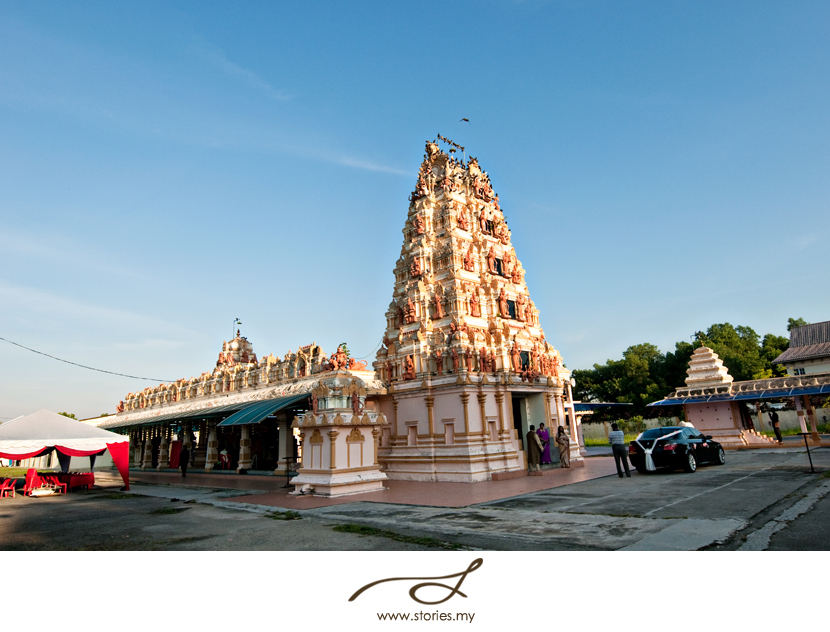 Sumi is just gorgeous in that turqoise saree.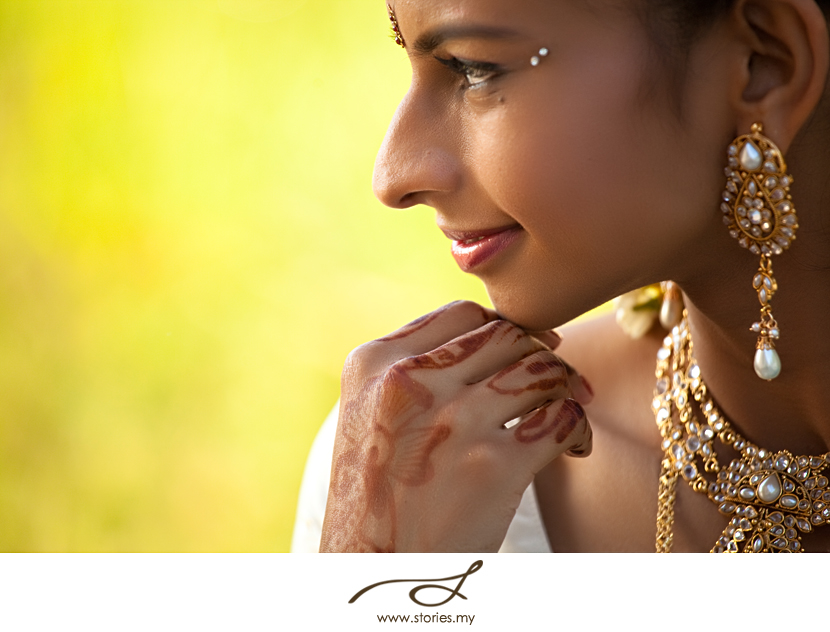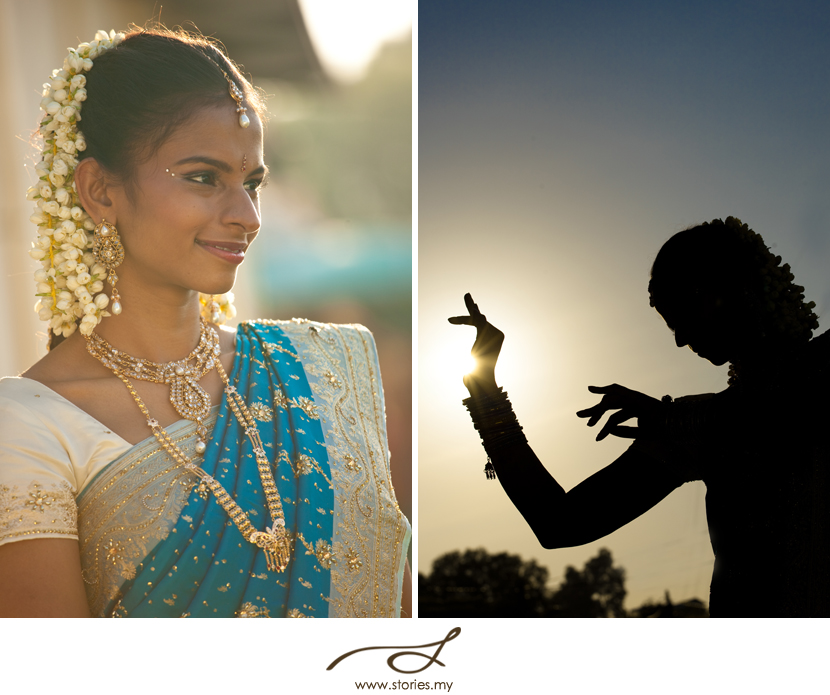 This temple is so full of character!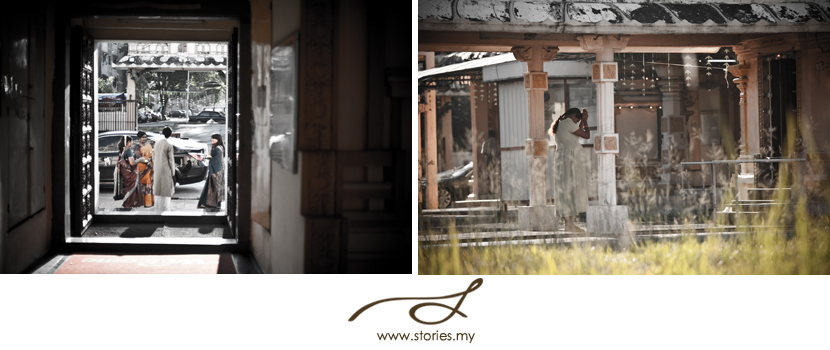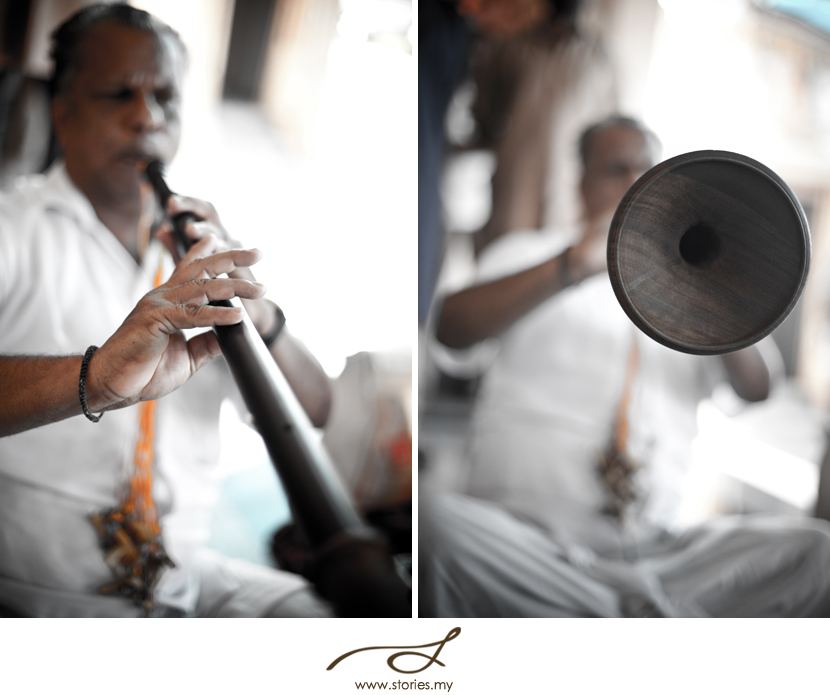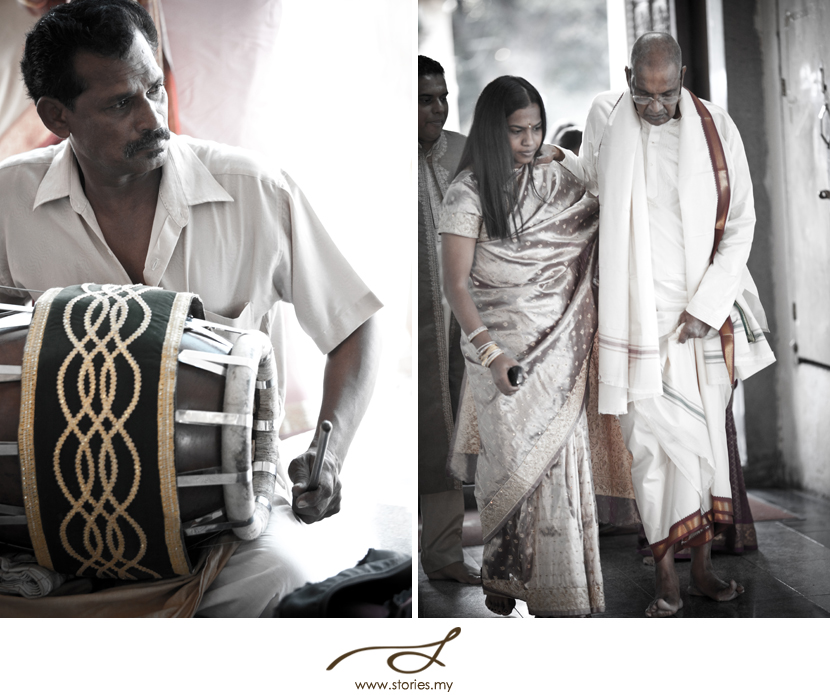 First part of the ceremony is for the groom. He has to undergo a series of rituals before he sees his bride.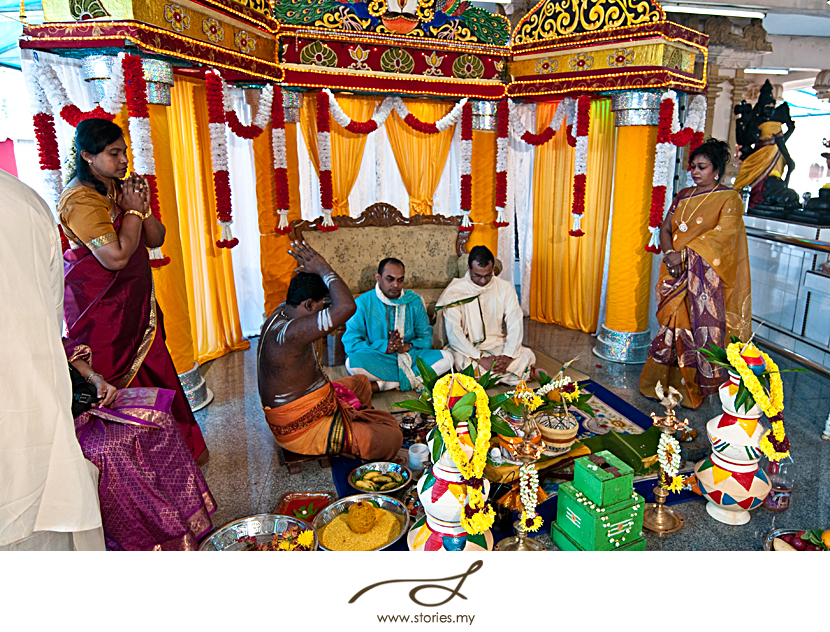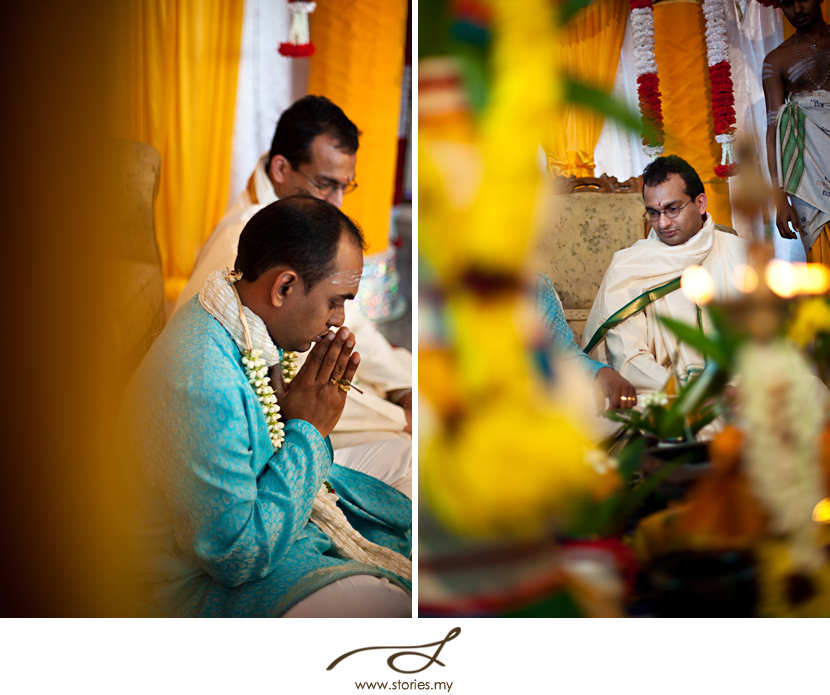 Then the groom leaves, and the bride comes in for her part of the ceremony.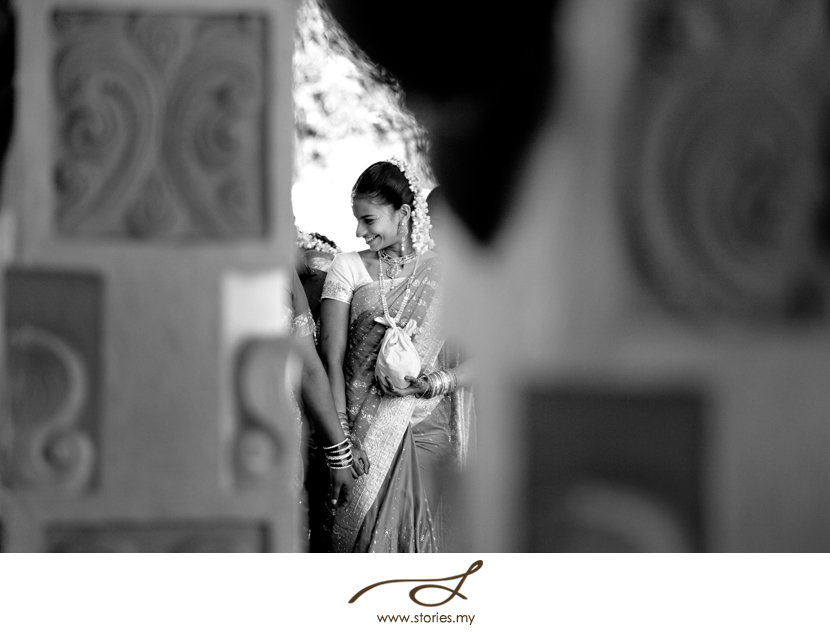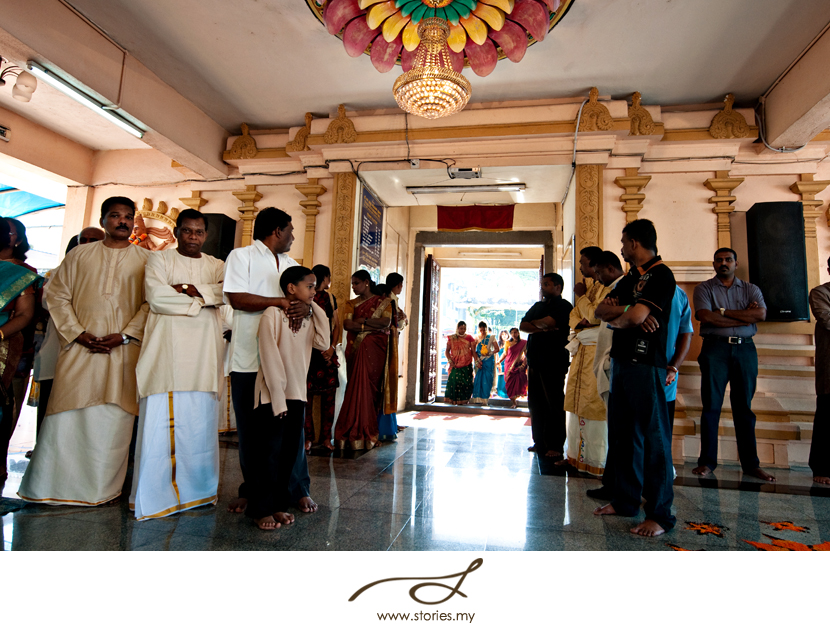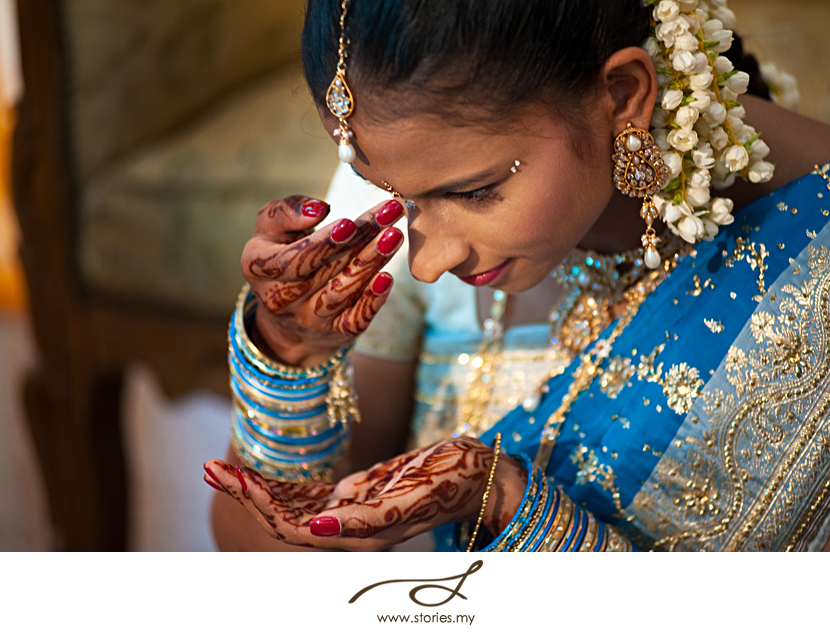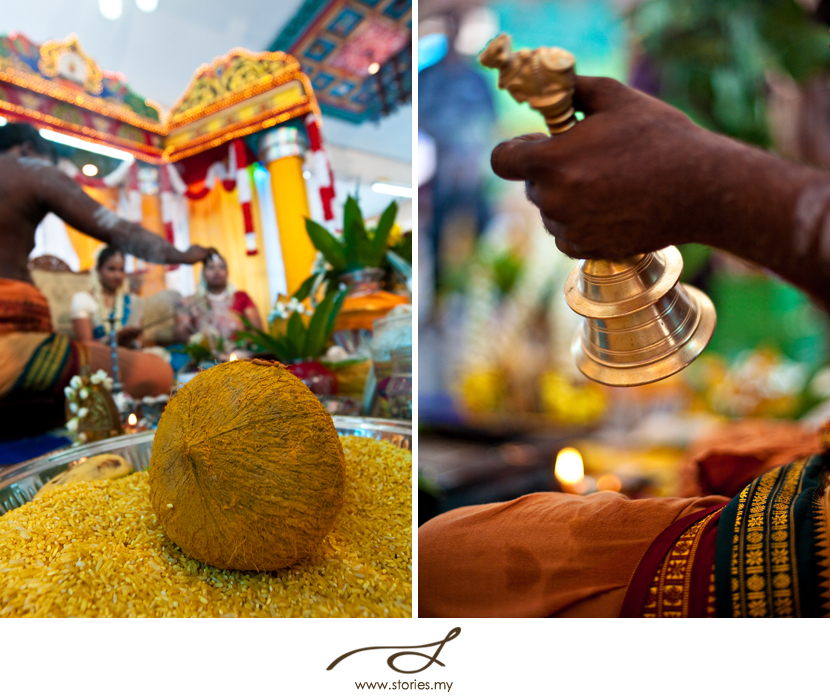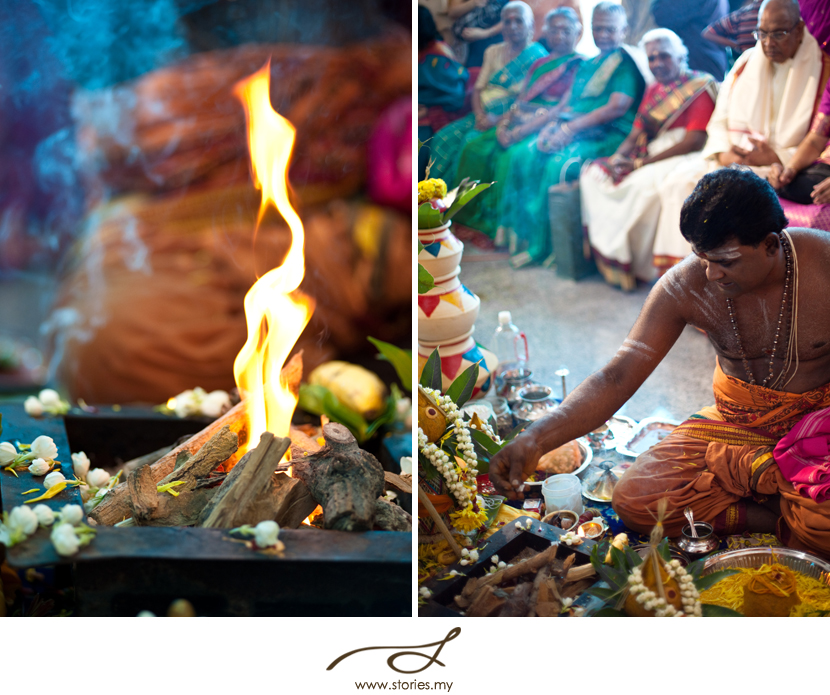 After these 2 ceremonies take place, the bride and groom see each other for the first time. And another round of ceremonies happen until the highlight of the event – the Thali tying. The thali symbolizes the fact that the bride and groom are finally married! Sumi waiting in anticipation of the tying of the thali.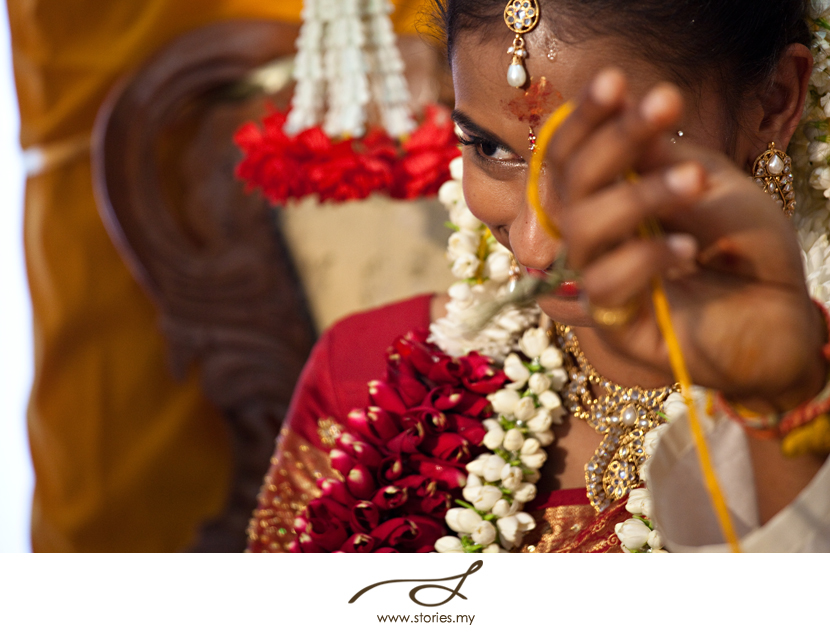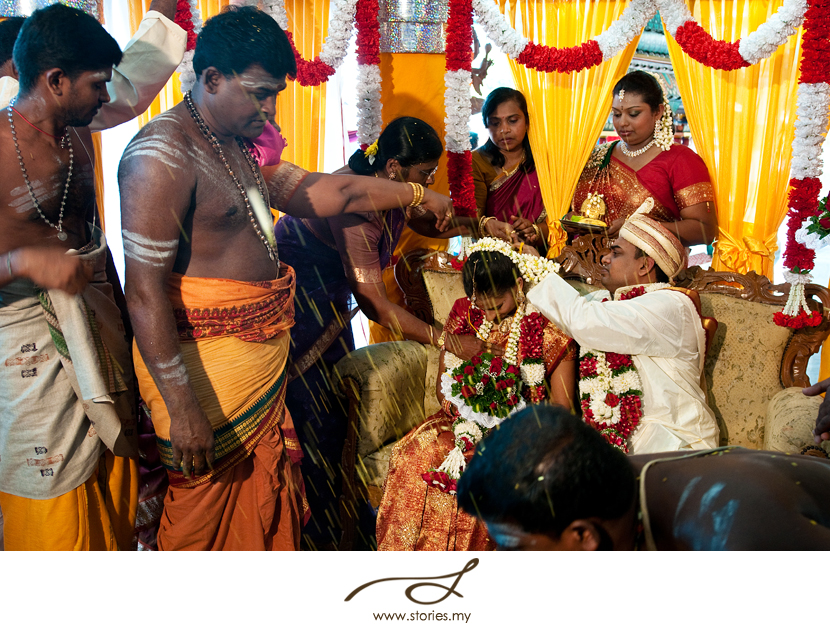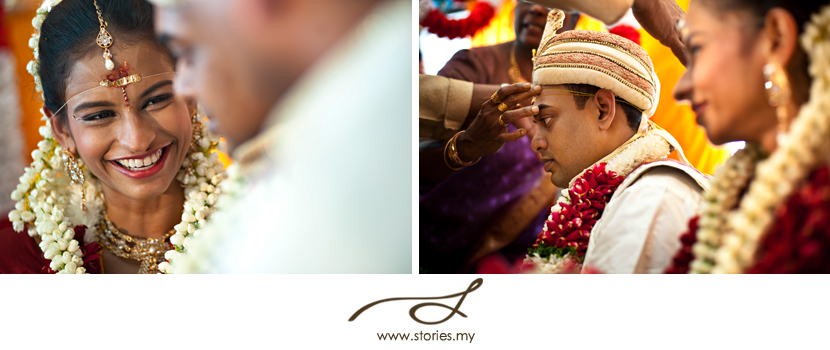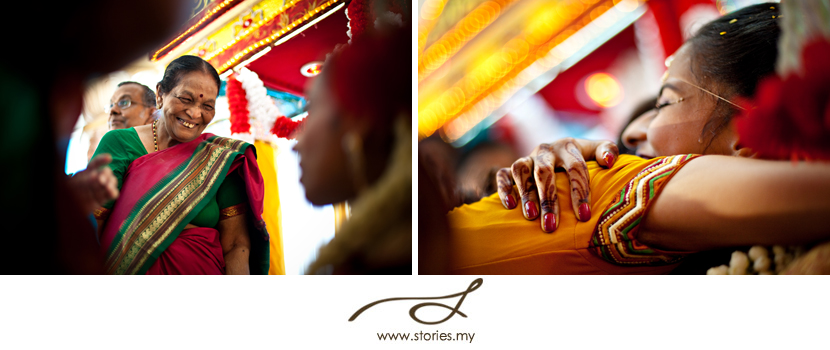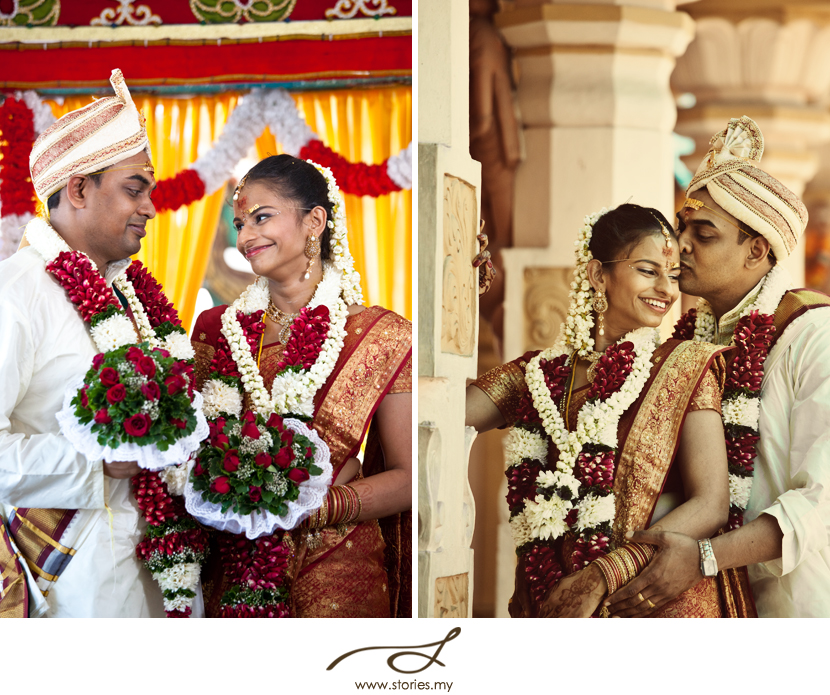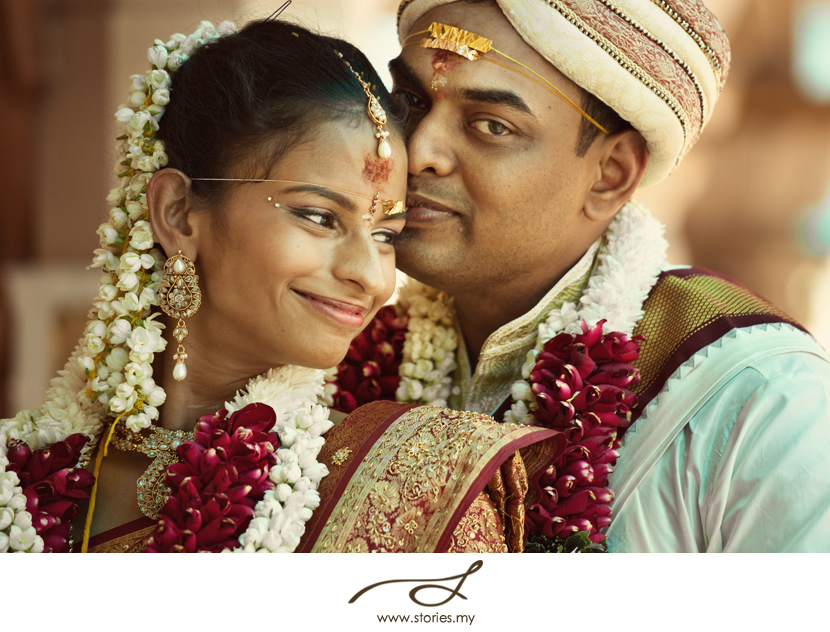 Siva & Sumi's dinner location had really funky lighting!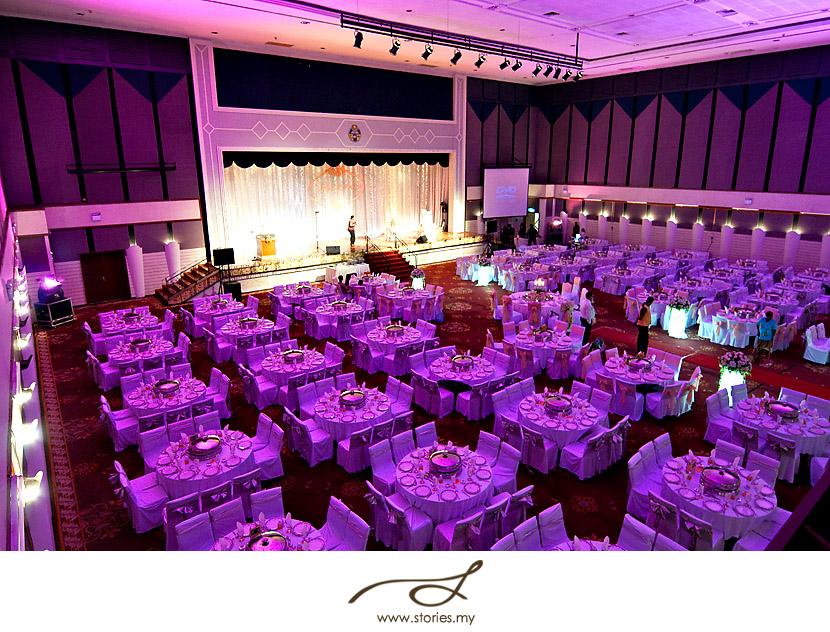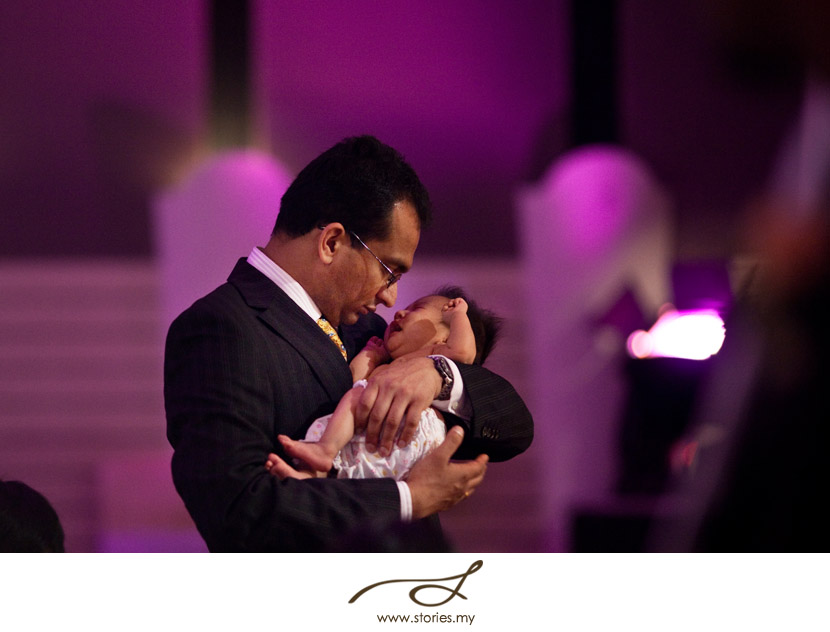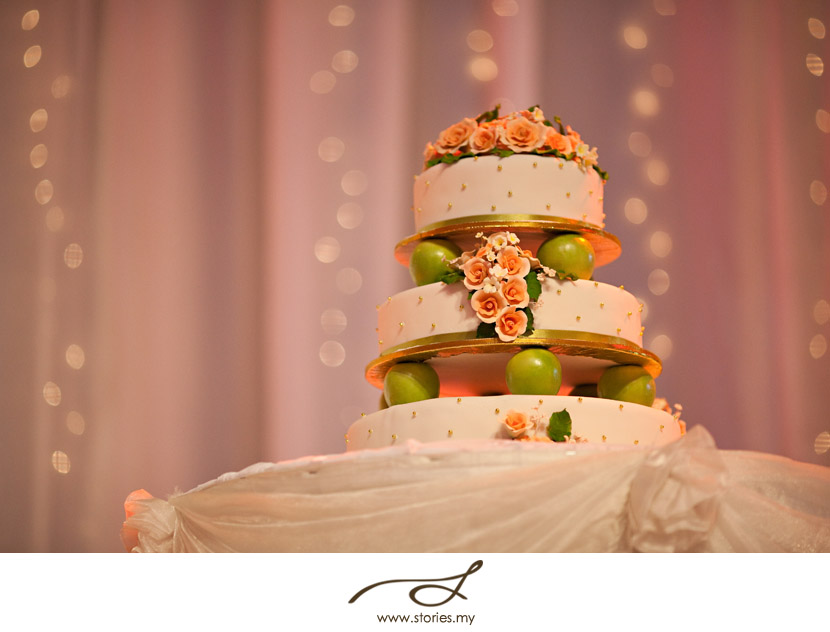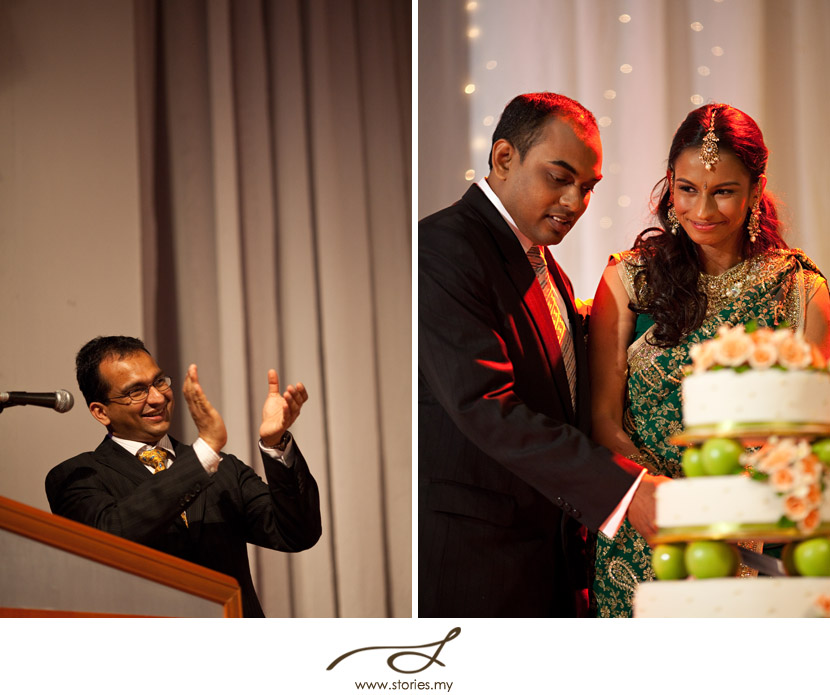 Halfway through dinner, Sumi's sister gave a wonderful singing performance. She sang about how Siva and Sumi met under the rain. :) You'll find a similar theme (umbrellas and rain) in their engagement portraits!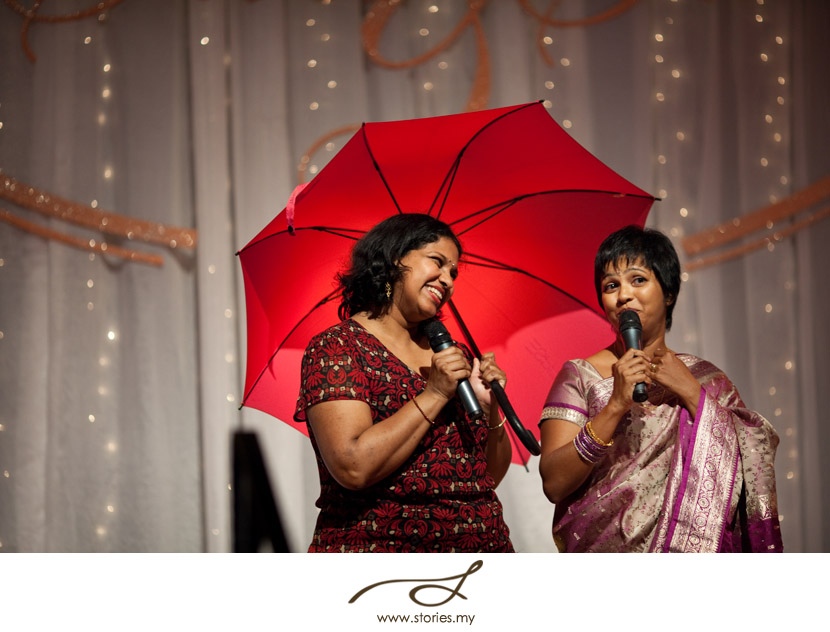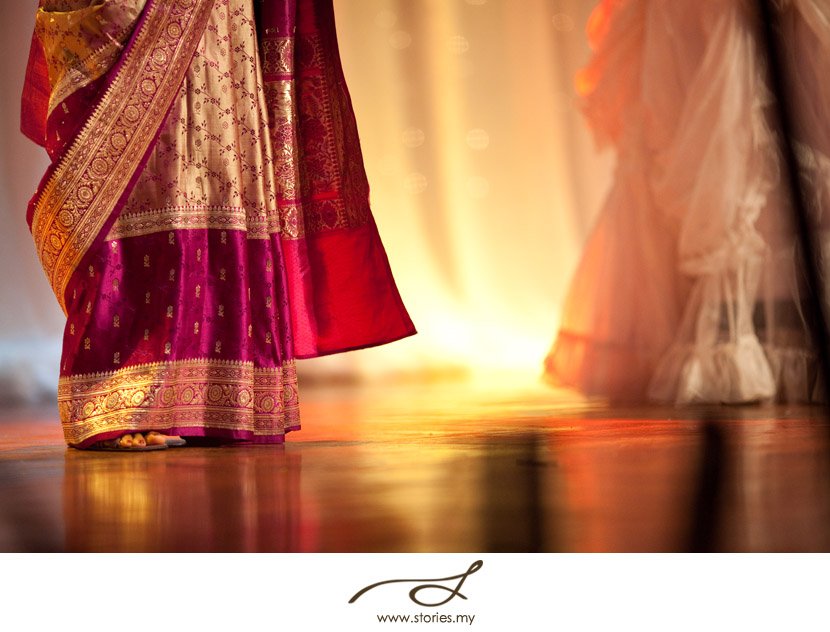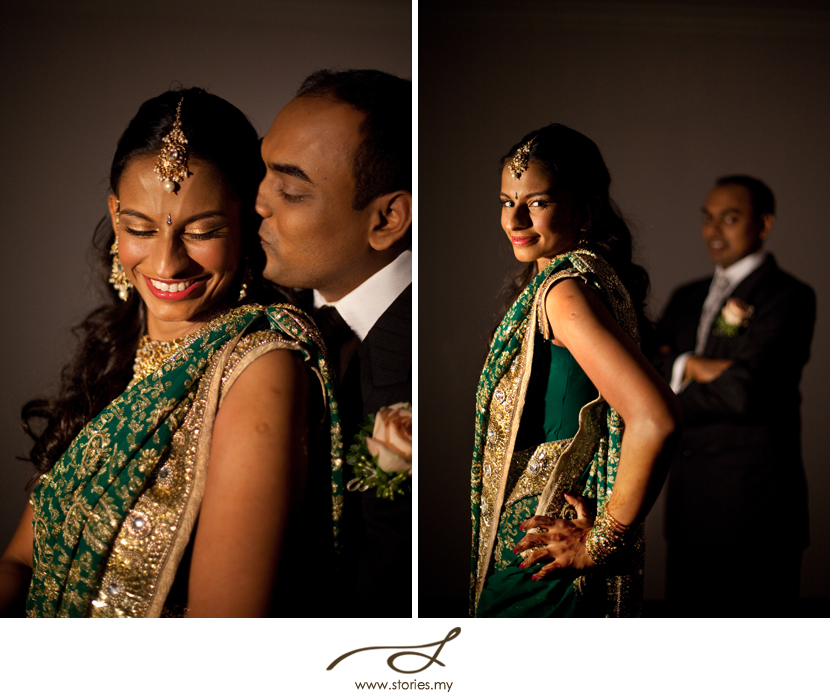 Siva & Sumi, I appreciate the both of you, and the fact that we've become friends over these past few months. Thank you for giving Mark and myself the opportunity to document this beautiful day.