Photographer: Grace
Make Up & Hair: Charlie from Michelle Touche team
Wedding gown (Princess cut with sash) & Evening shoes: Pretty in White
Wedding gown (Mermaid cut) & Evening Gown: That Special Occasion
White lacy shoes: Tang's Studio
Jack's suit: The Lord's Tailor
Flowers: My Bridal Florist
Location: Dusun Garden Fairies & Pullman Hotel, Putrajaya
But not yet… not till January 2011 when they vow to be true to each other in good times or in bad, in sickness and in health. The title of this post was taken from their wedding website, designed beautifully to look like the New York Times report. I love it when I see websites like these because it shows how creative the couple is and how much they care about the little details that go into their wedding day.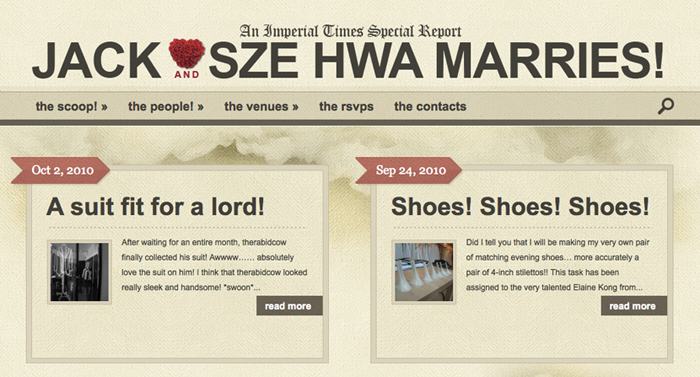 And so it was natural that during the pre-wedding session with Jack and Sze Hwa, there were lots of yummy details that went into the shoot. Hwa said she wanted a picnic theme… and so she brought an amazing array of props to the shoot! The picnic basket was even prepared and sewn by Jack's mother! Talk about dedication.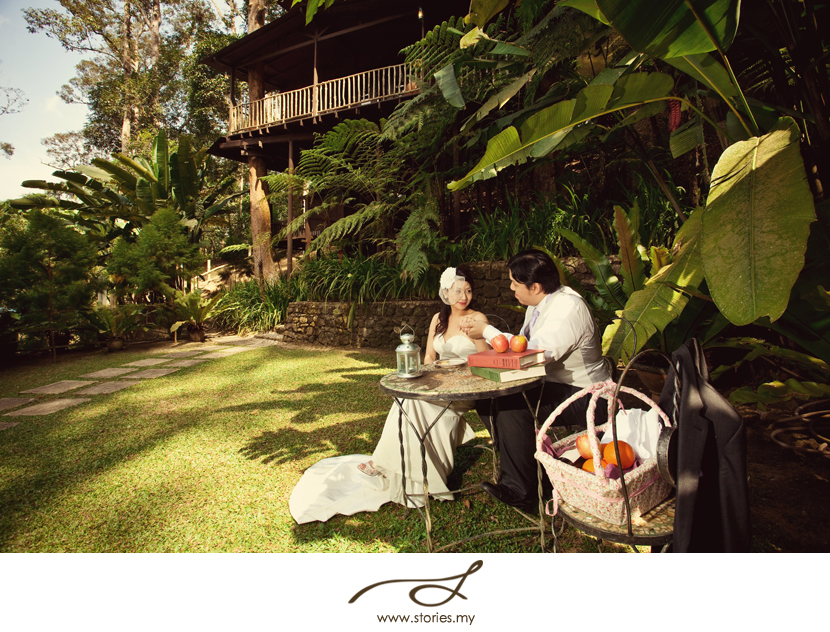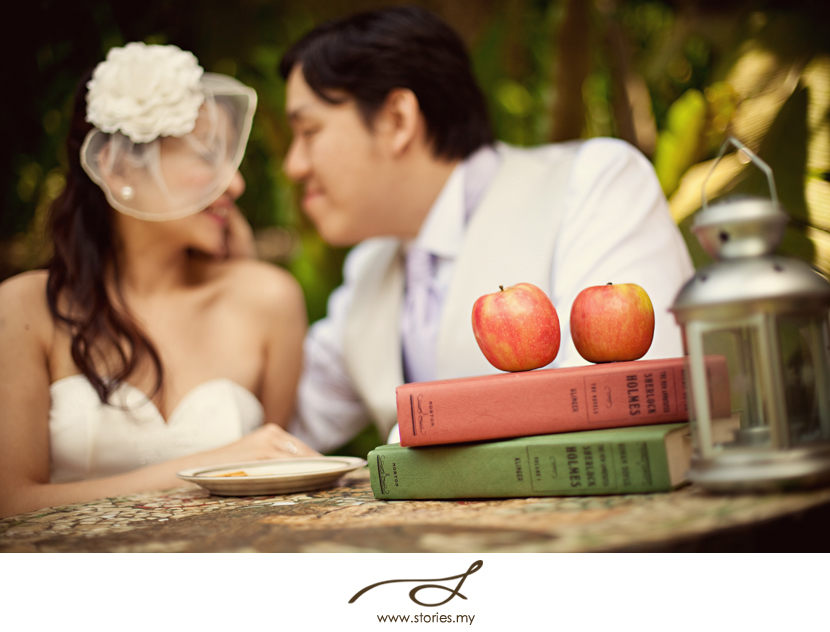 Jack & Hwa have both known each other since secondary school but they were just acquaintances back then. In school, she thought he was a bit of a geek and he thought she was just another (annoying) junior in his school!
This is their story…

Well…. Years went by and we lost contact.  She went to Ireland to continue her studies and he on the other hand, left for Australia.  However, during one of our summer holidays back in June 2003, we bumped into each other while we were dining with our parents in Overseas Restaurant, PJ! That day changed everything! We started to keep in touch and this continued on even when she was back in Ireland and he, in Australia! We talked on the phone EVERYDAY and would wake each other every morning (possible then due to different time zones!).  So this continued on for 7 years.  Yes, we have been doing the much dreaded long-distance relationship for that long.  This has improved tremendously since she moved to Singapore 'coz at least we now were at the same time zone.

We guess the thing that kept us both together for so long despite the distance was that we have always been able to talk about everything and anything and our passion for travelling (here, there and everywhere!), food (you have to see our collection of food pictures) and Moleskines =) !
There are so many things Hwa loves about Jack… and one of the things that Jack does to make her heart swell with love is saying 'I love you' when she least expects it.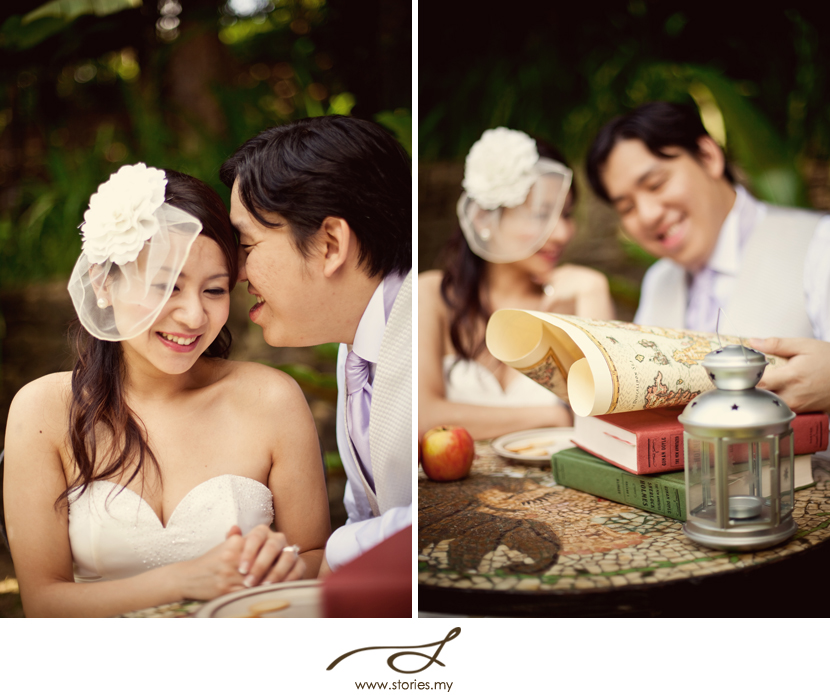 Jack also has the ability to cheer Hwa up and make her laugh all the time with his super corny jokes.
He loves that she is much wiser than him (at certain occasions, he states!) ….and of course, GORGEOUS!!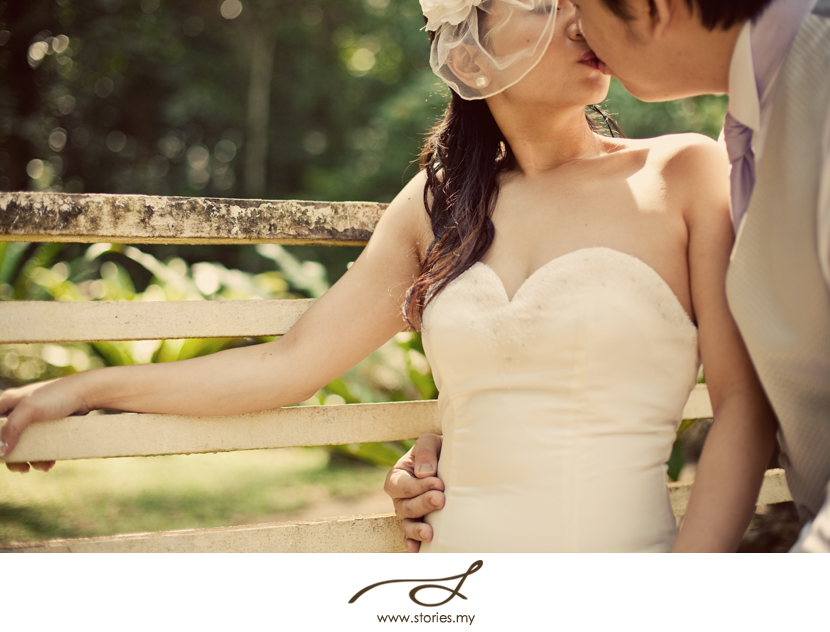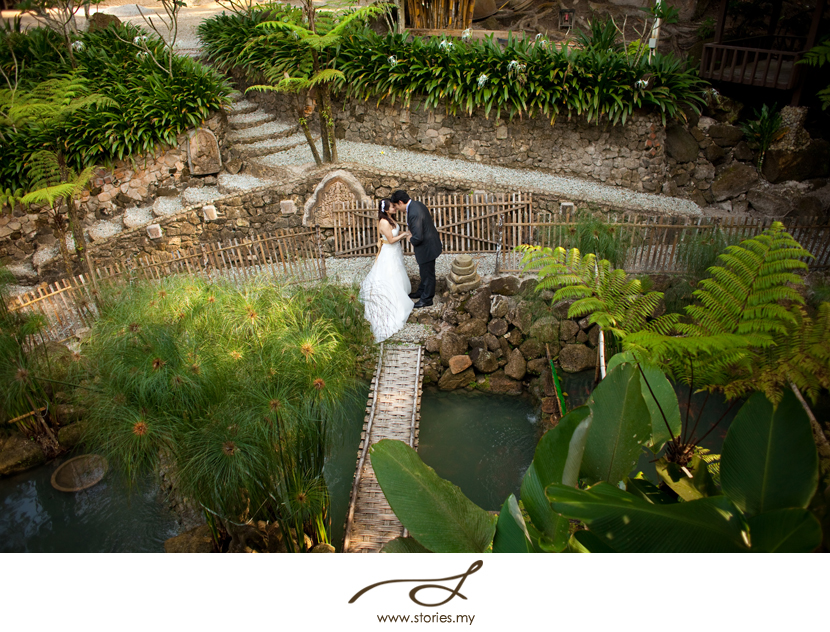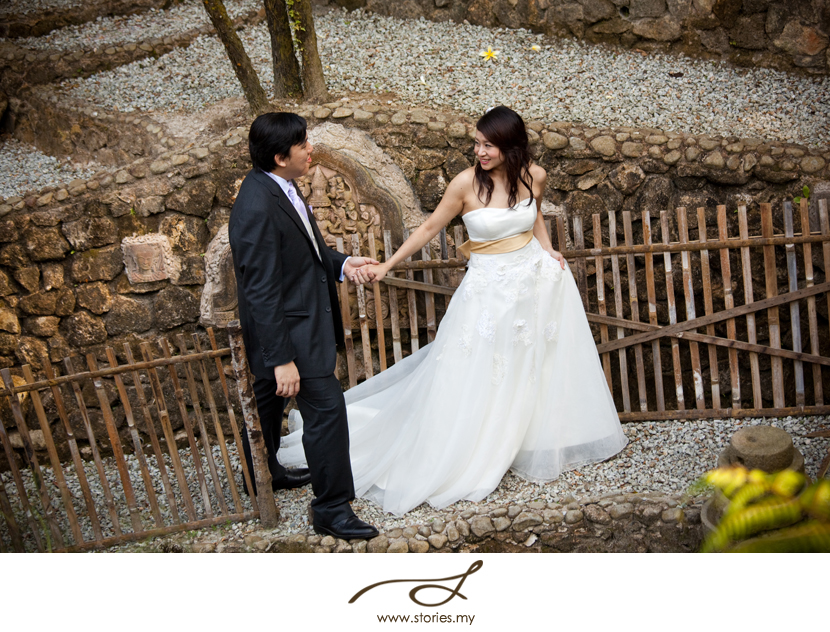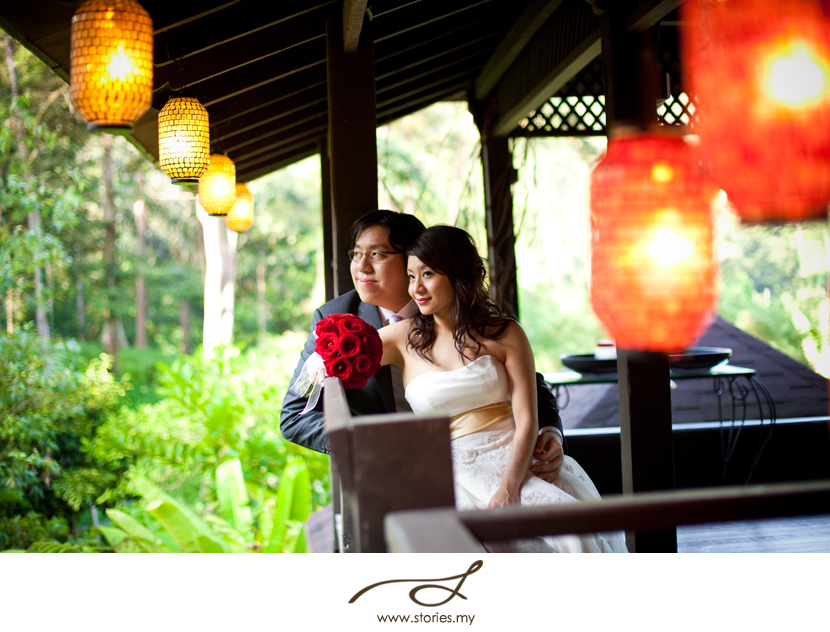 Jack loves it that in her, he has found his harshest critic… as well as his greatest supporter who will stick with him through thick and thin.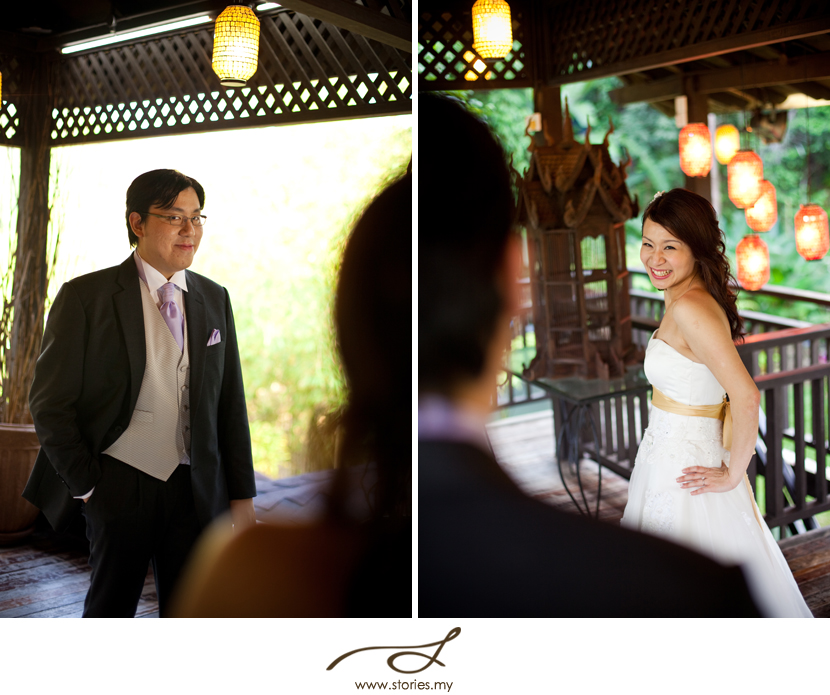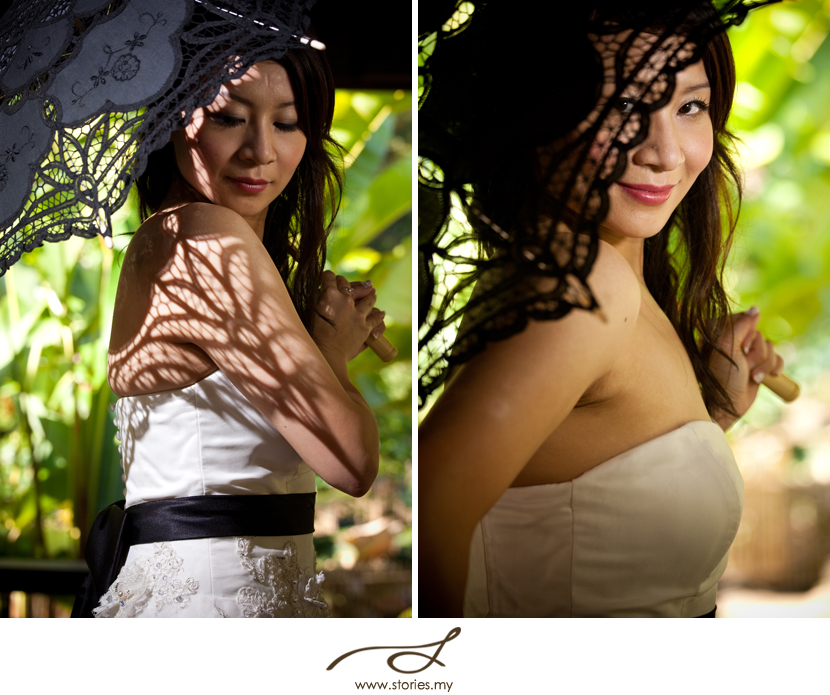 And in her, Jack has found a soulmate and best friend.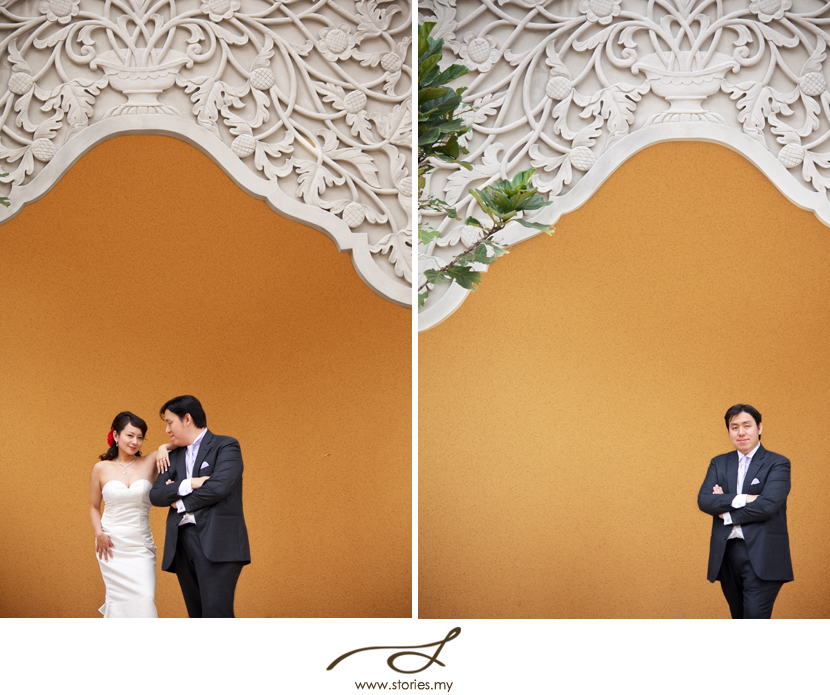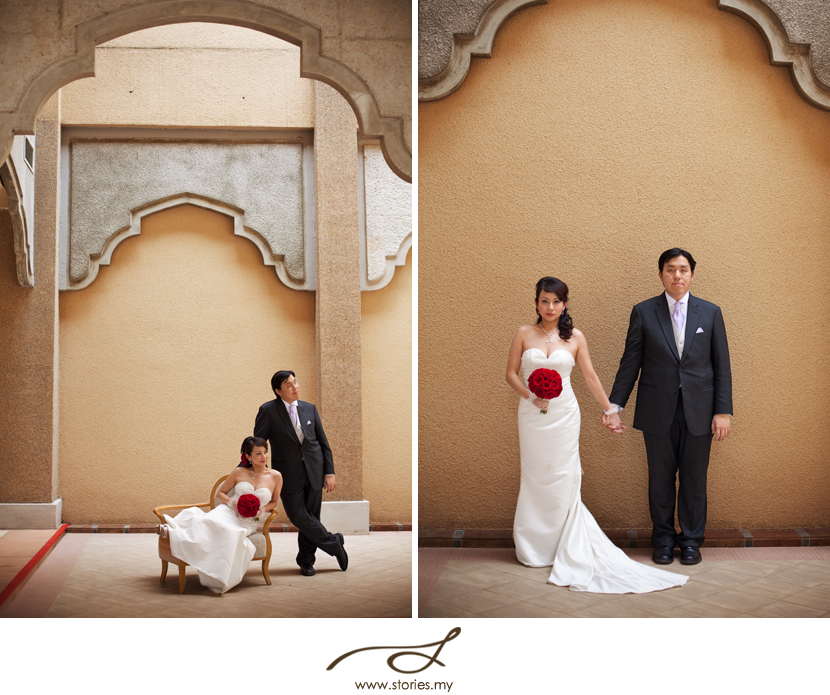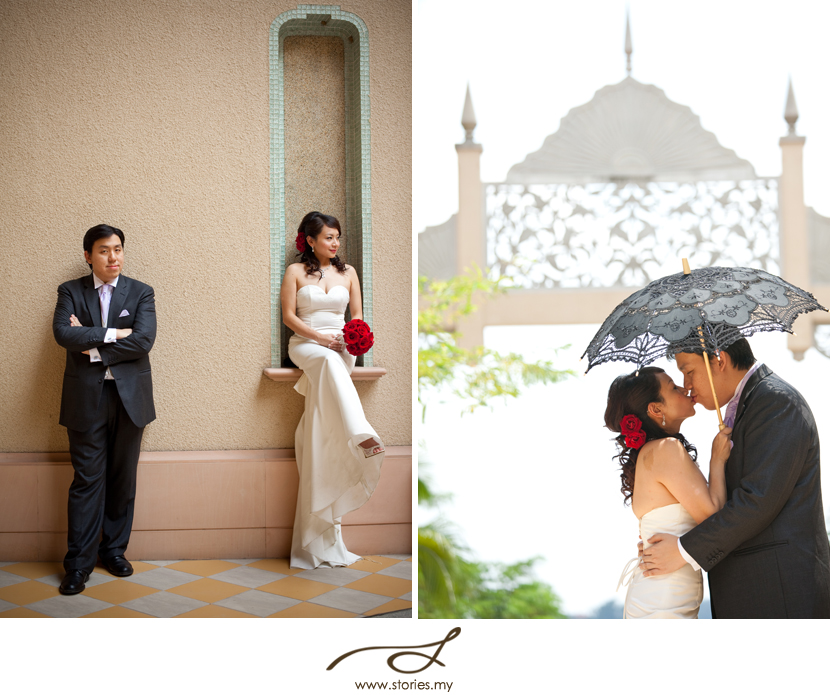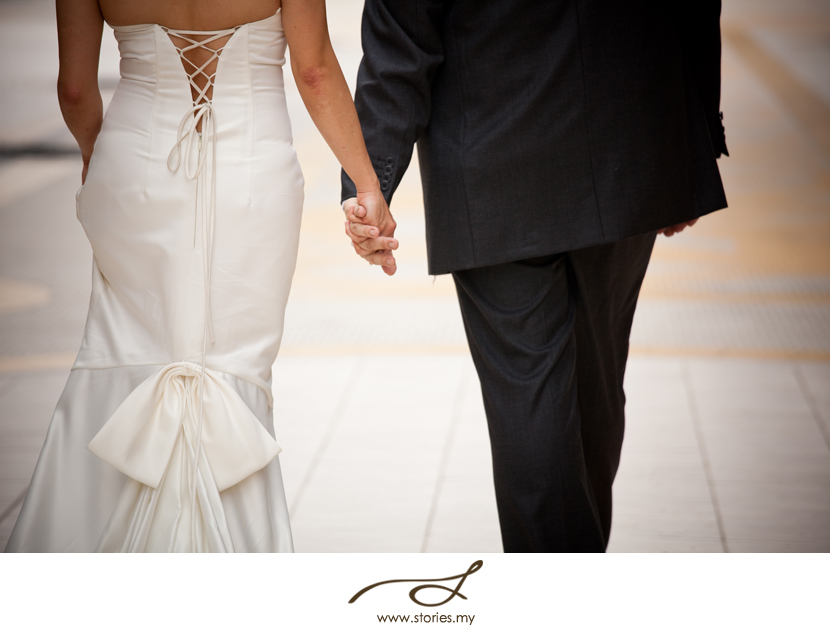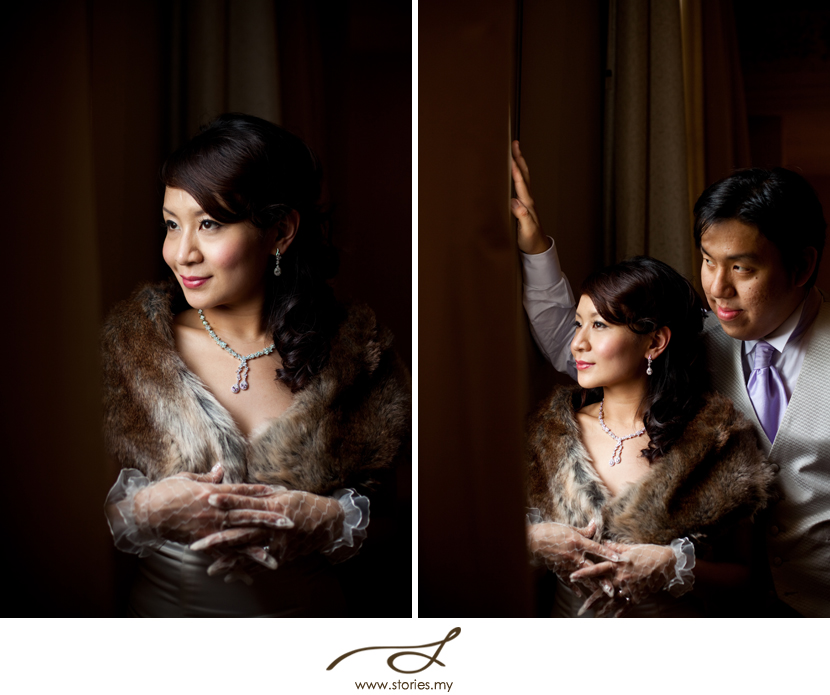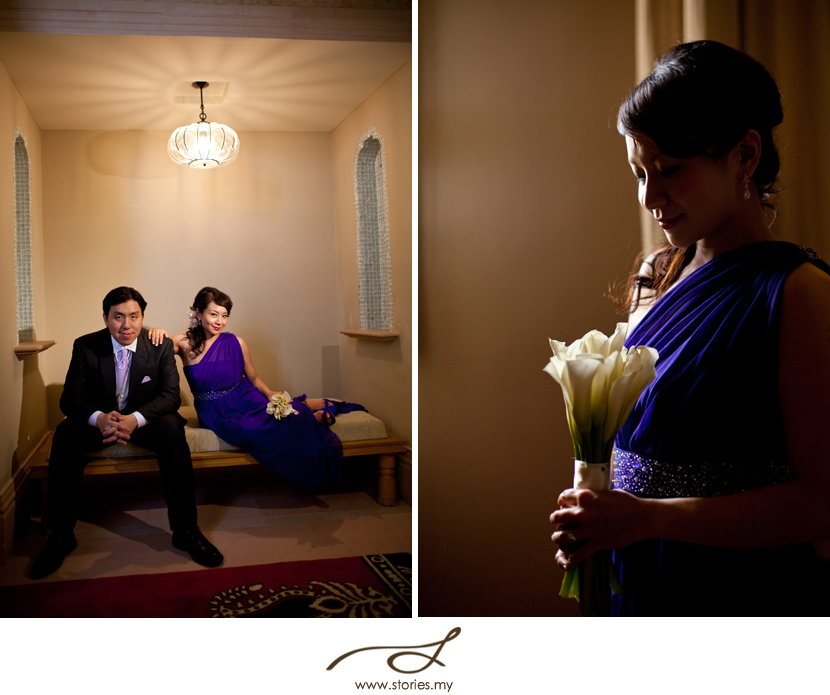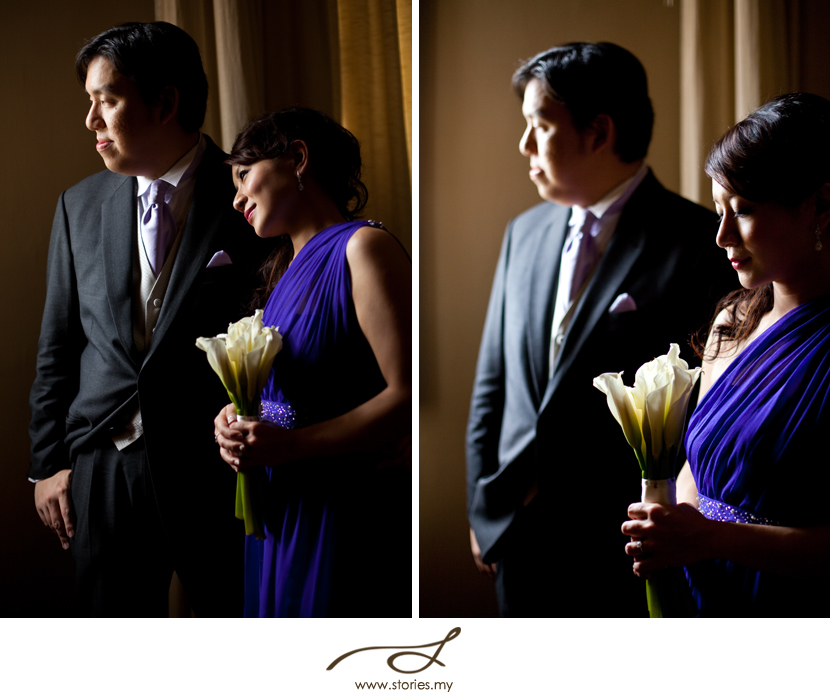 Congratulations Jack & Hwa! I enjoyed our shoot together very much. The both of you are so easy to get along with and fun too! And Hwa, you have excellent taste in fashion and styling! And of course, good taste in choosing a photographer… *ahem*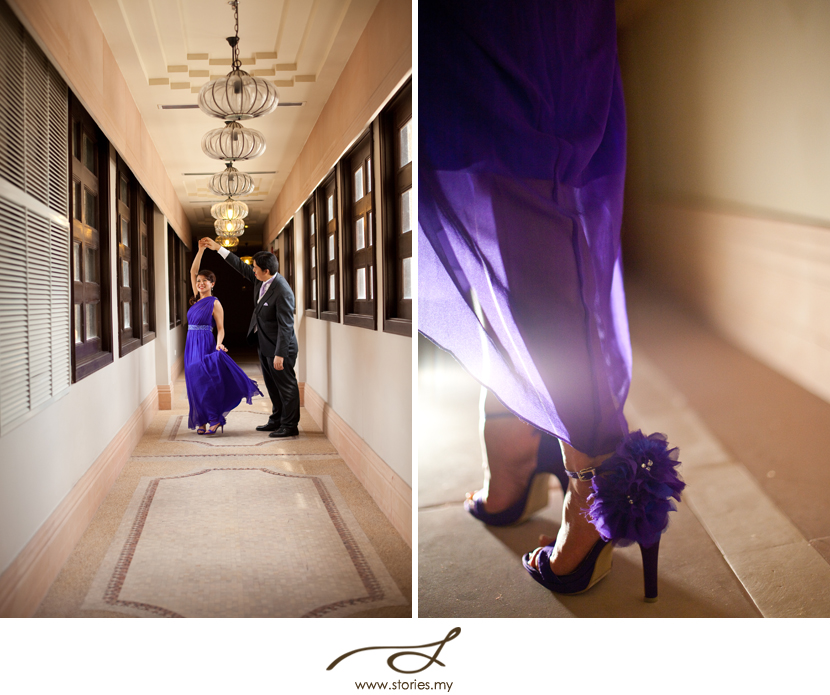 Hwa says…
After weeks and days of preparation, we must confess that we retired into the night the day before with a cocktail of anticipation, anxiety and worry.  Much to our relief, the day went on really well! We were blessed with good weather and most importantly, Grace and team made it perfect! We had a new found admiration for photographers after our experience, as we have never realized how physically tiring the job would be!
Grace was extremely professional and patient and thanks to her 'valiant and gut wrenching efforts' as Jack puts it (that's because we didn't eat lunch till 4pm), we went through the shoot with ease and despite the heat and sweat, and we were thoroughly enjoying it by the end of it! –