Family Portrait Tip: If you are planning to do a shoot at 8am in the morning, especially if it involves slightly grumpy young kids who are still groggy from sleep… do remember to bring some props and think of some games to play.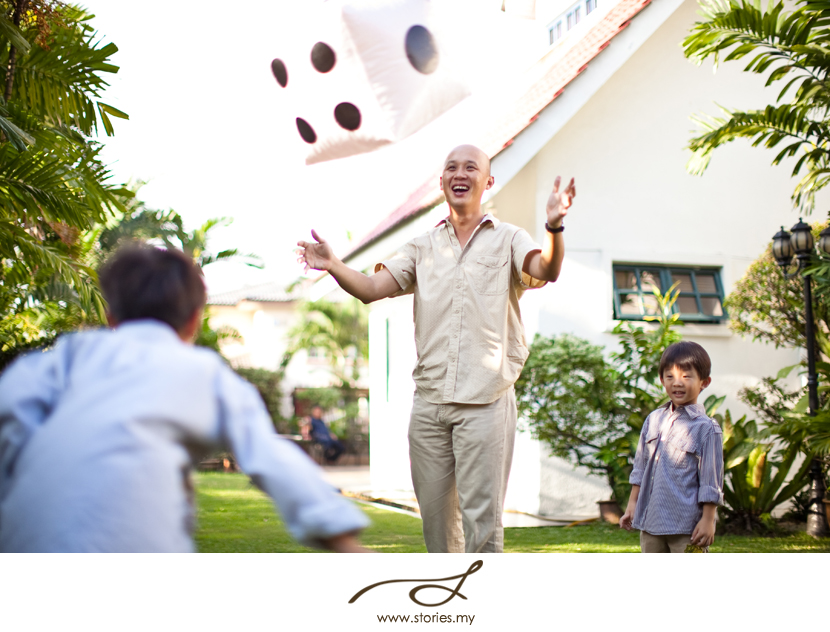 That's what we did for Andrew and Shih Nei's family portrait shoot. From a non-smiley face, the kids were smiling and having fun within 5 minutes. Whenever I shoot a family portrait, the parents usually tell me before the shoot, "I hope my children will behave". With children, you never really know what will happen during a shoot, so I usually tell them, "Relax, don't worry, we'll have fun, and let's see what happens." Forcing a child to smile at the camera when he/she is not in the mood may not yield good results!
Andrew & Shih Nei, I hope you like these photos of your family having a good time!