Photographers: Grace & Alex
Dinner Reception: Hotel Equatorial, Malacca
Cake: Choffles
Wedding Invite: Tinggi Press
Night hand bouquet & flowers: Excellent Sense
"Congratulations, you are married to the force now. We will watch out for your family as one of our own."
I overheard the Malacca Chief of Police saying to Elaine during the wedding reception. It's a huge promise, but I am sure one that Kim Chuan (also known as KC) and Elaine appreciate. It's not everyday that I get to photograph men in uniform (their guests were excited too!). During the dinner walk in, these sword bearers were there to welcome KC & Elaine into the ballroom.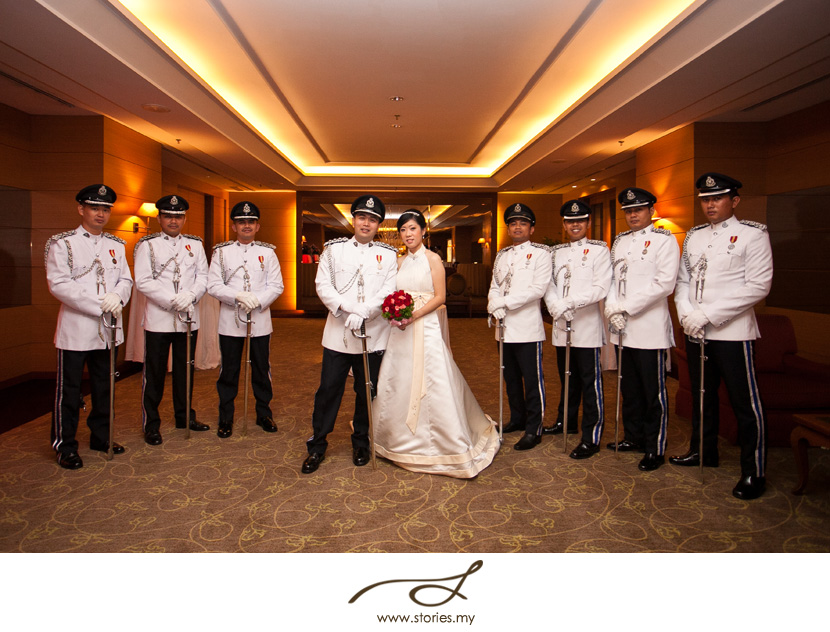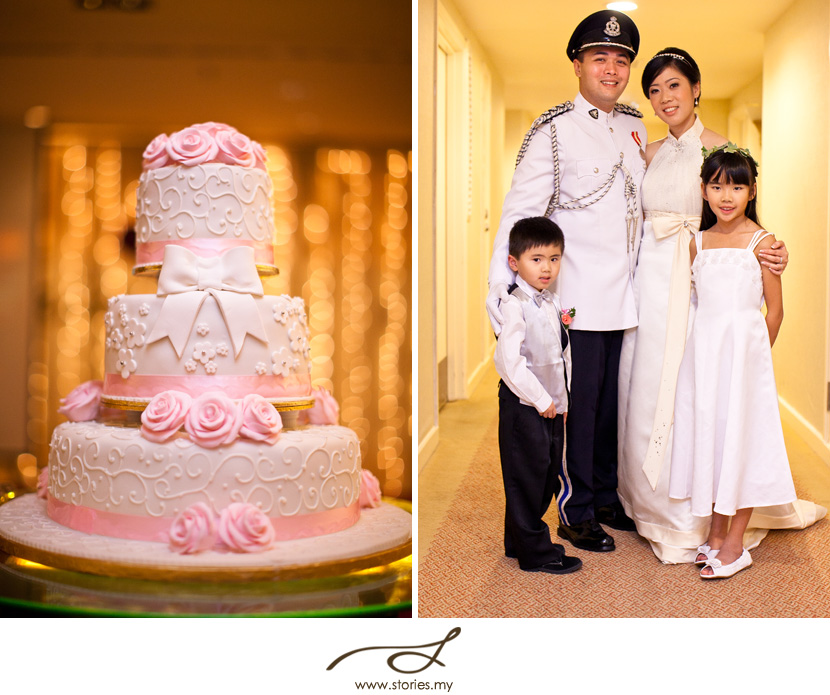 I've known KC since I was still running around Malacca in my light blue school uniform (not such a cool uniform compared to what he's wearing now). We went to tuition together, and it was nice that there were some of my old school friends who were there during the wedding as well. Elaine is from Malacca too, but I only got to know her much later. Since Elaine works at PJ Hilton, her standards of what is good is really high! It was great that she had a few hotelier friends to help in the wedding coordination.
So both KC & Elaine grew up in Malacca, got married in Malacca, and hired a wedding photographer who was originally from Malacca.
And the best thing about it?
Both KC, Elaine and I come from Peranakan families! A typical Peranakan/Baba Nyonya family would have lots of laughter, talking (really loudly at times!), singing and drama all in the same pot. Proud parents from both sides of the family.
That morning of the wedding, KC rocked up to Elaine's place in a cool looking Jaguar.
I am sorry, Kua Chee for putting this image up. It was too hilarious to resist.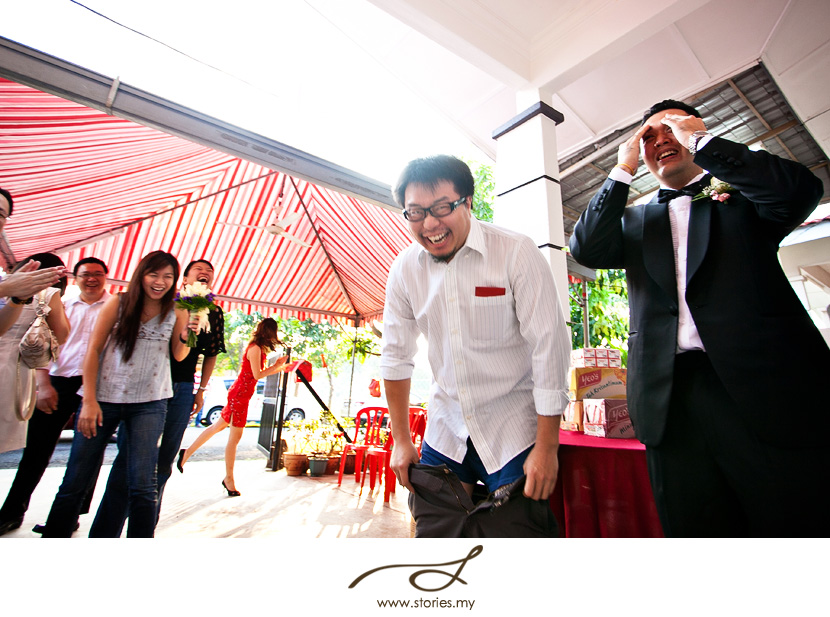 KC singing his heart out to Elaine.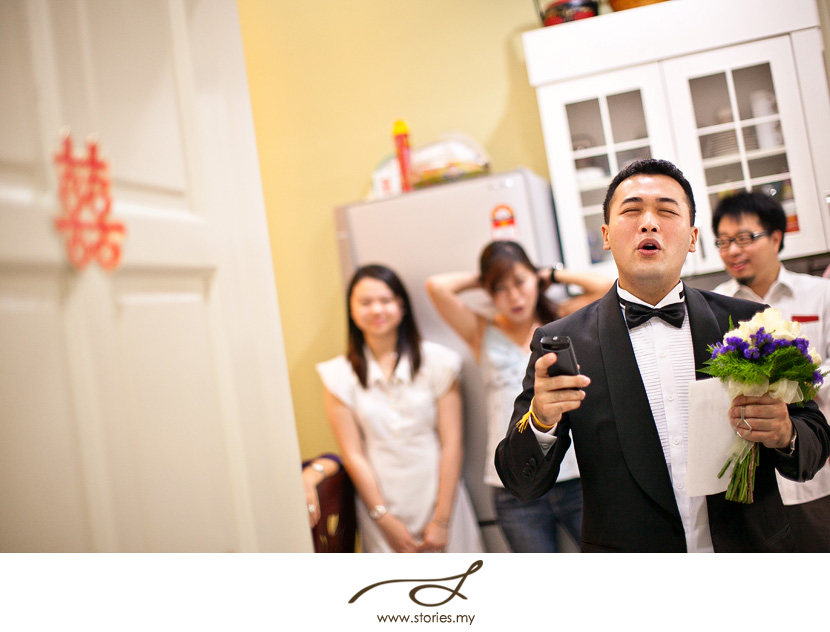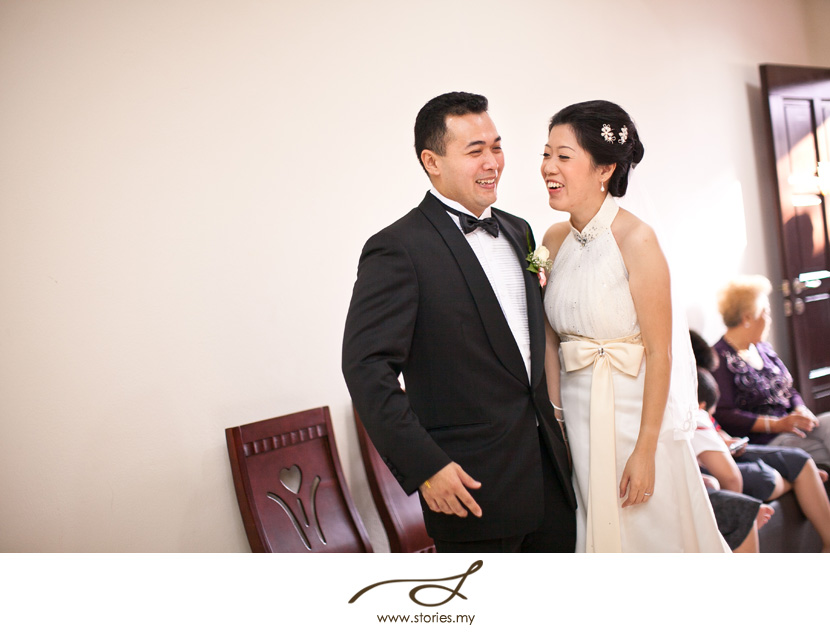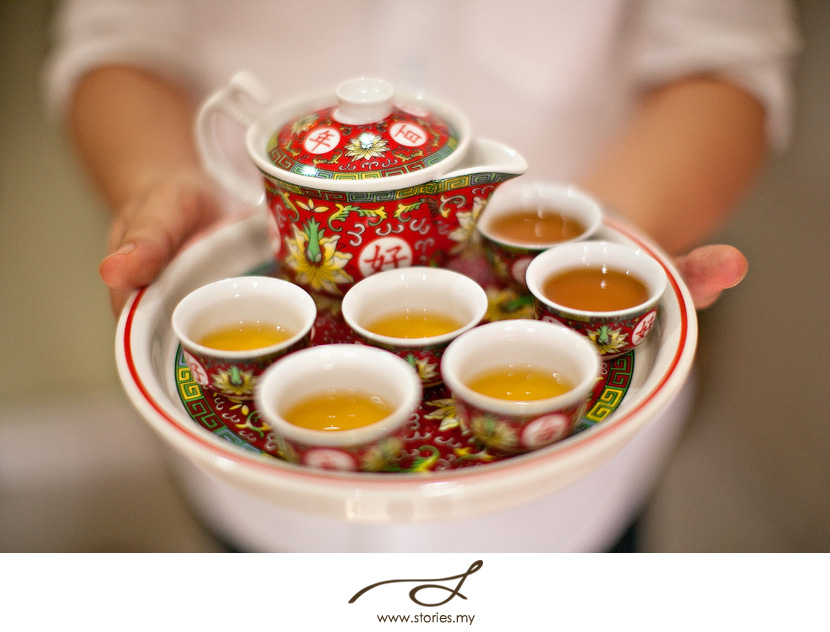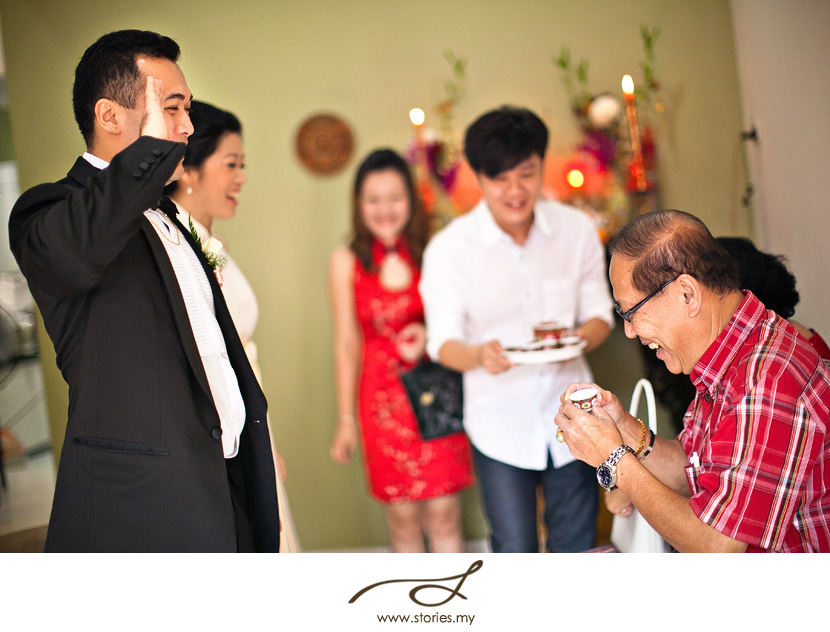 She looks adorable in those glasses.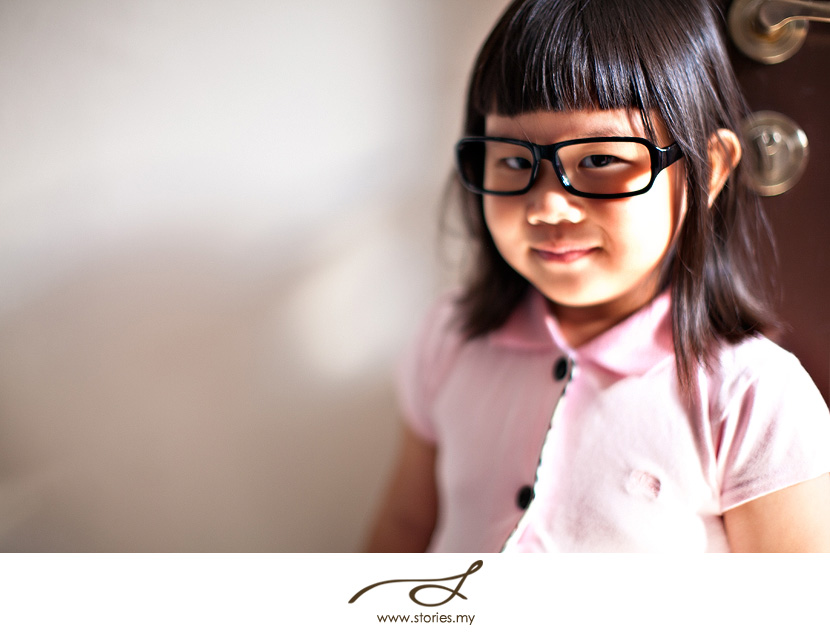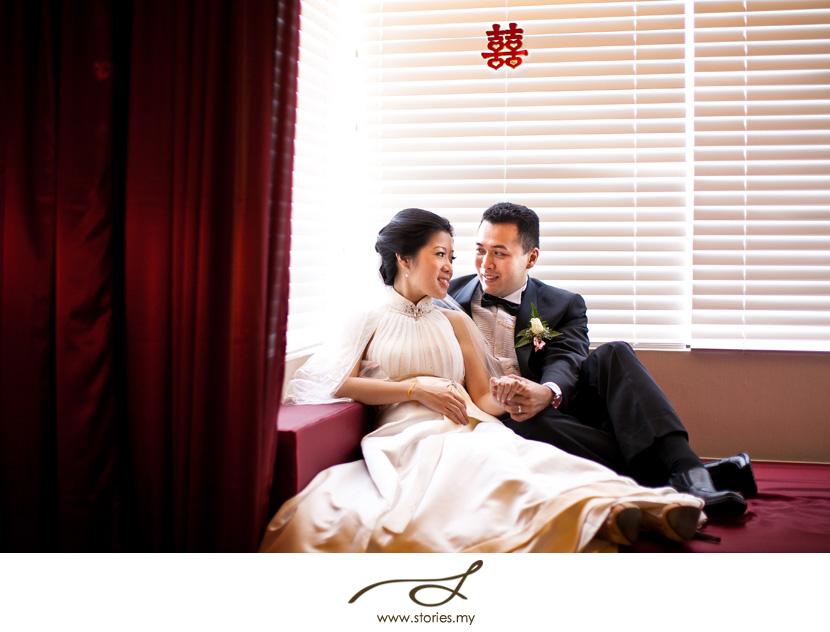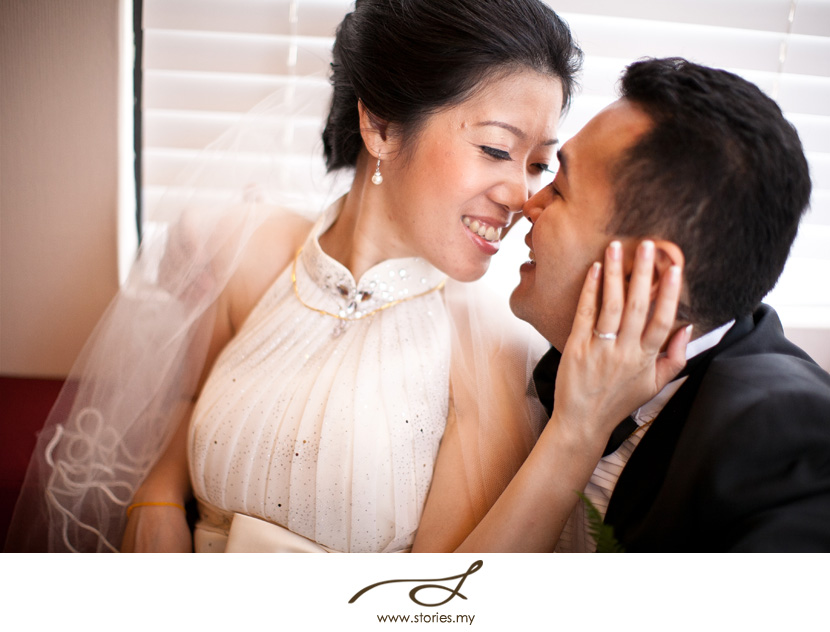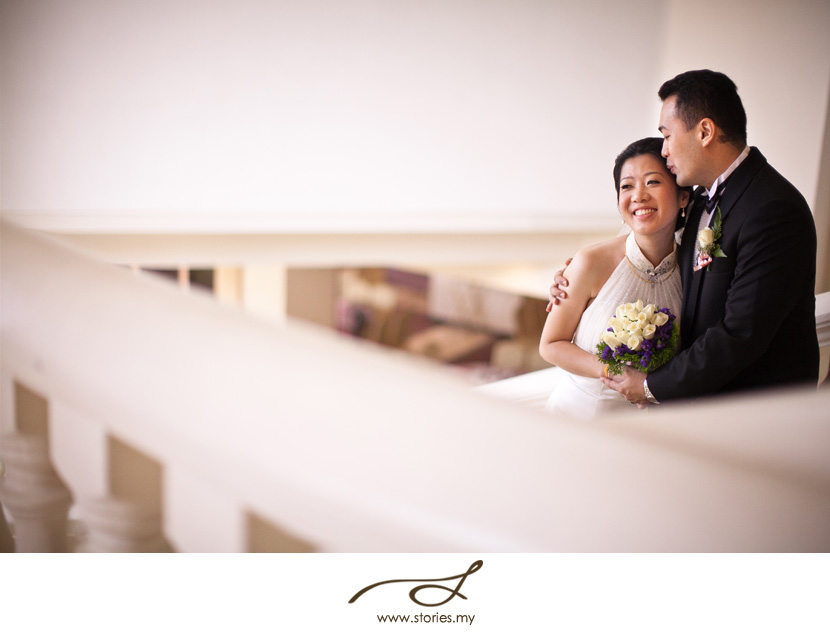 Practice session in the evening before the walk in.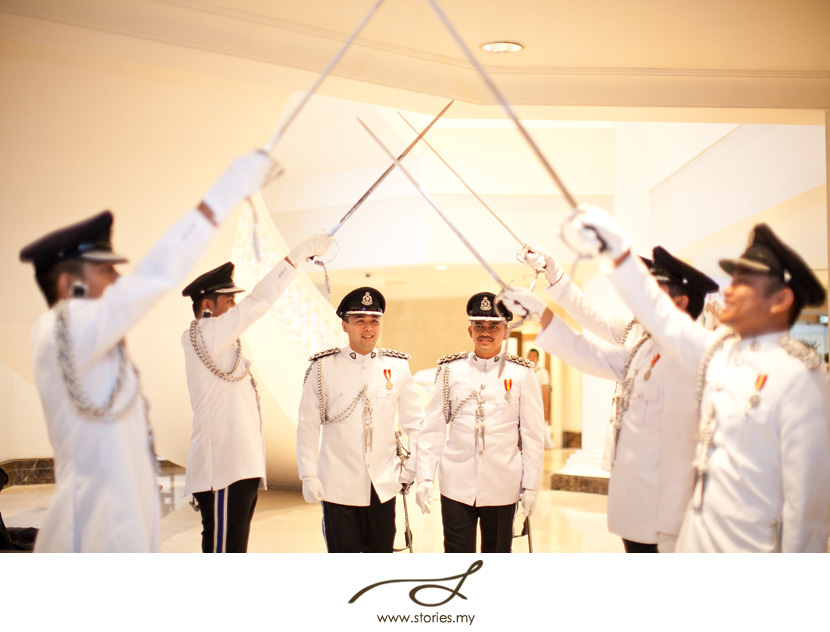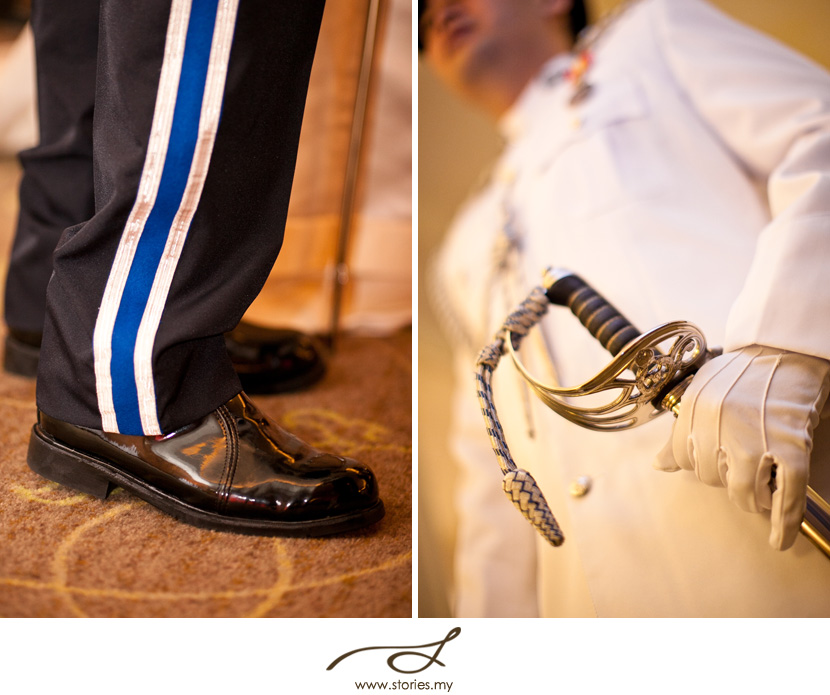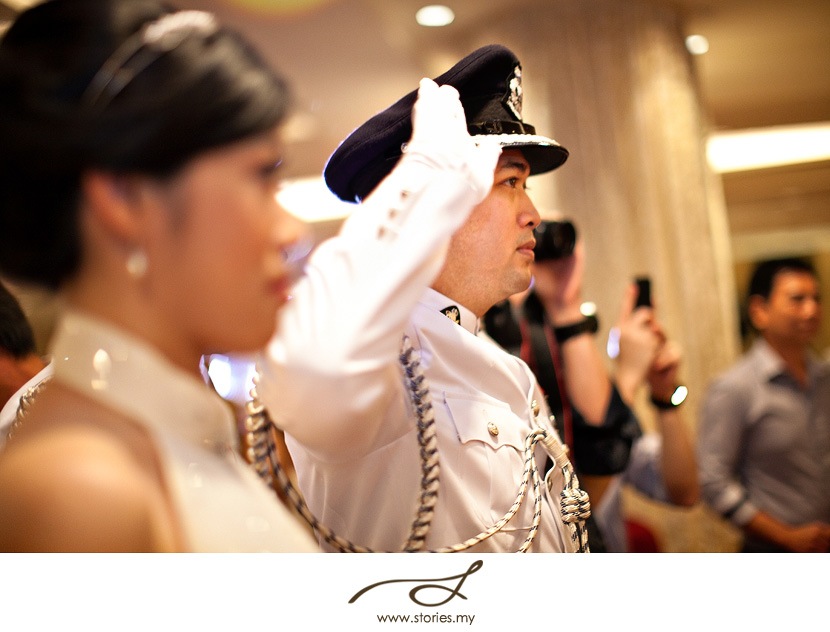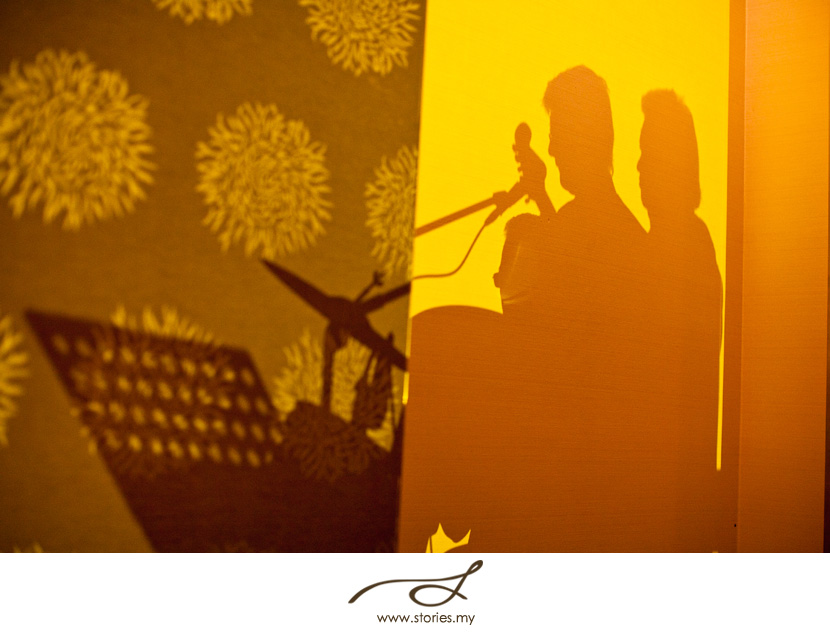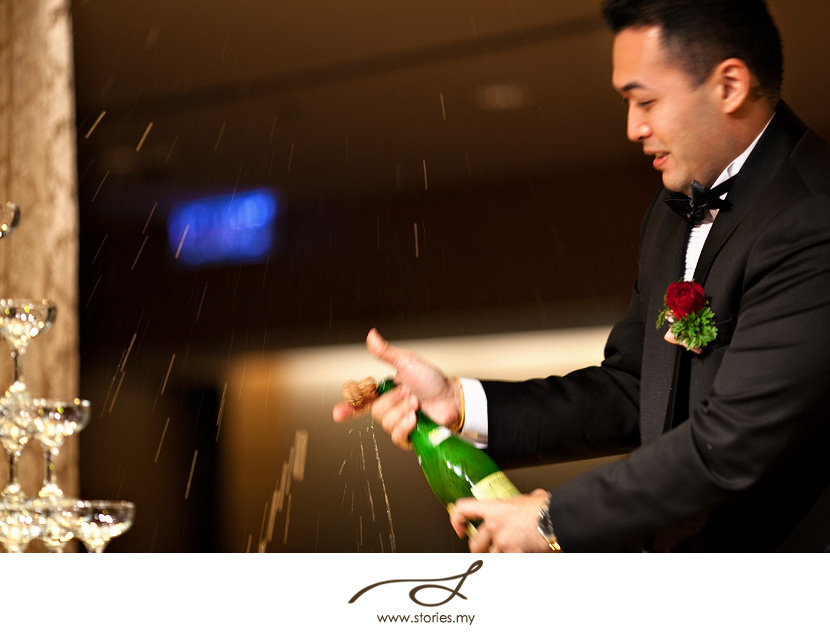 What did I say about drama, fun and laughter at every Peranakan wedding? KC had to guess which of these kisses came from his new wife! The kids were trying to help him. Haha…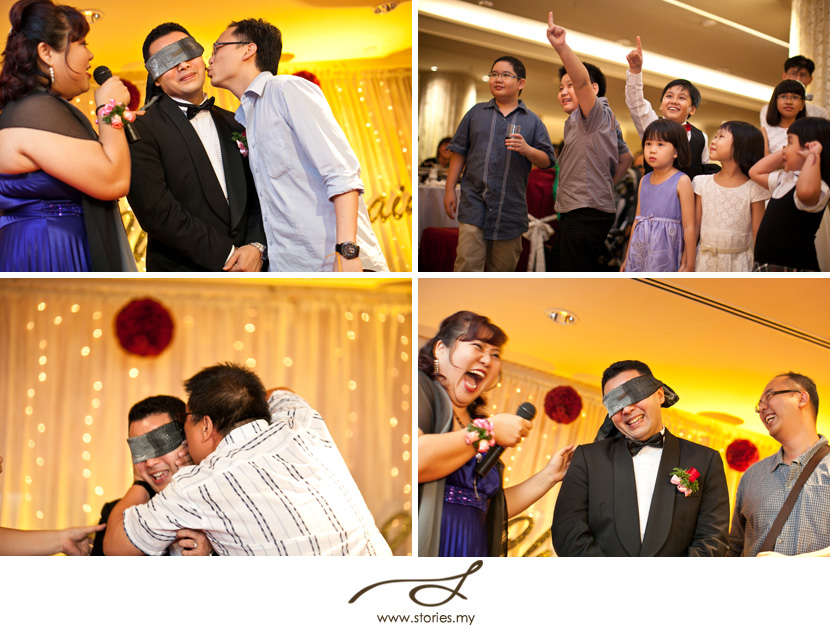 None of them were from Elaine! All in good fun…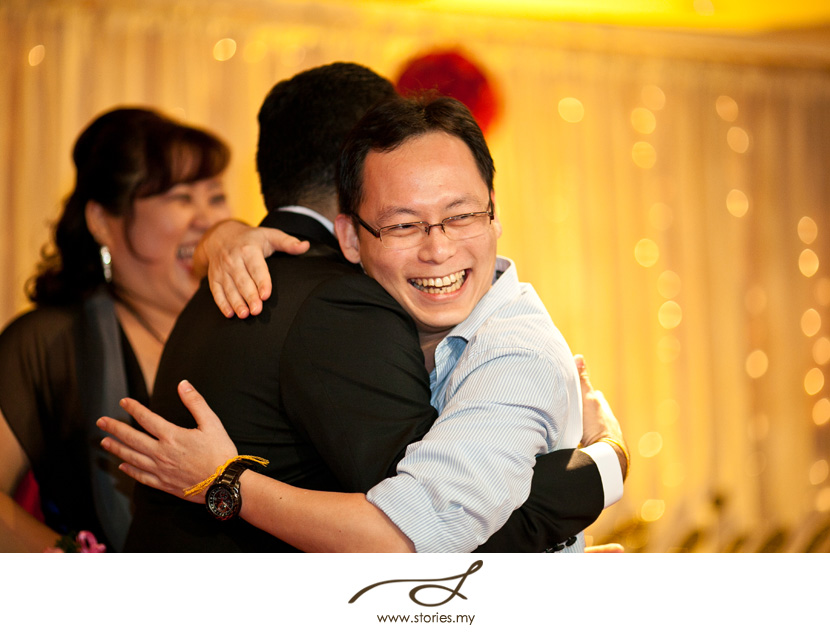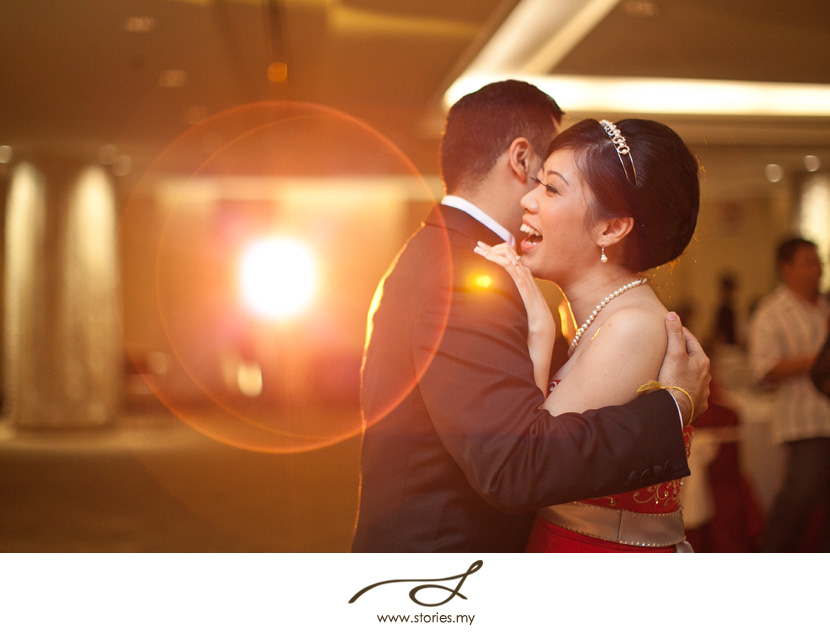 Today, KC flew to the UK to start his Masters in Law. It's a great opportunity as he is on scholarship and when he comes back, he will greatly benefit the community. I know Elaine will miss him terribly as he'll be away for a year. Hang in there, and focus on the good! Thanks for choosing us to photograph your wedding day!