Someone wise told me, the only asset that is truly valuable is time. I've always been a person who waltzes through life, never really having any set goals, but now, as I am in my mid-30s, having been married for 7 years and as a mother of a 7 month old daughter, I realize I cannot just let life pass me by.
All the more so as I see my sick, ageing parents who are approaching their 80s. I am a little sad that my dad, with his Azheimer's, will never know his grandchild. My mom, who suffered from stroke in the past, cannot carry my 7kg daughter in her arms.
But I am glad that I had the photos from when Krysta was a newborn, and my mom could still manage to hold her, even though it was for a short period of time.
Or those images of my family when my dad still had traces of his personality intact. (Or that video of my dad singing at my wedding… even though he had forgotten the lyrics to the song… he was just diagnosed with Alzheimer's then).
I know that I can never turn back the clock to experience these things again. So time is truly precious to me.
Relationships matter.
That's why we would love to help you record these memories with the most important people in your life. This July and August, book a pre-wedding or lifestyle portrait shoot with us and you'll not only get to immortalize these moments, but enjoy a discount on our packages.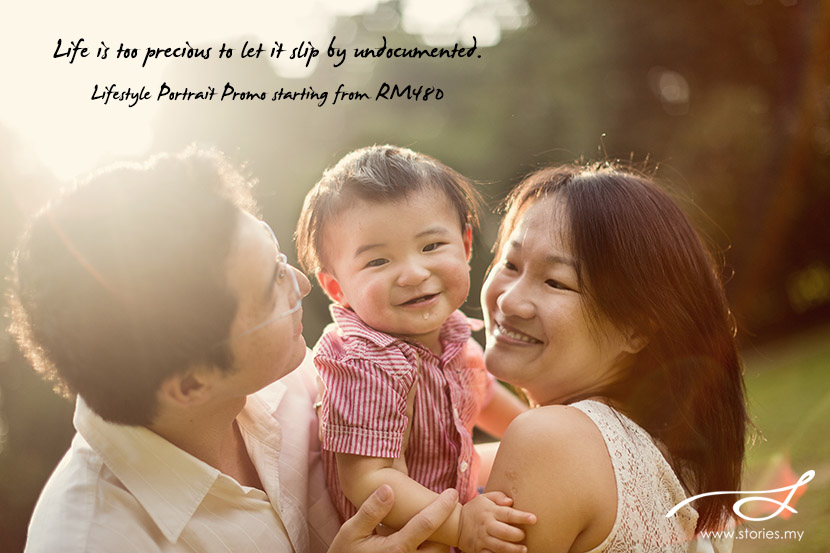 Do email us for a full list of our services and discounted rates. Photography must be done within the months of July and August 2013 (subject to availability). We hope to see you soon!