God is really good. Just one year ago, I was fretting away about what to call my new wedding & portrait photography brand that was due to launch in January 2010. Just one year ago, I wondered if I could really make it out there just focusing on wedding and portrait photography and choosing not to shoot any actual day wedding videos and less corporate videos. Just one year ago, I wondered who would come and fill my empty looking calendar?
But as I review the year that is almost coming to an end, I am pleasantly surprised. And completely grateful.
Three years ago, if you met me and talked to me about what I was doing with my life, I would say… "I am running a photography and videography business" – I was dabbling in all sorts of work, but deep down, I was conflicted. I knew that my love for weddings had grown over the years. Slowly but surely, the conviction that this industry is right for me grew stronger by the day. But I didn't have the skills, nor the confidence to venture into it wholeheartedly. That was why I was conflicted.
Fast forward 3 years. Now, the bulk of my work comes from wedding and portraiture shoots, and about 20% from corporate videos and photography. And now, I am so happy doing the things I do.
In 2008, I had 10 clients who wanted wedding photography. In 2009, the number of clients who wanted me to shoot their weddings & also pre-weddings doubled to 20. These numbers do not include all the wedding videography jobs that I was also doing, and other shoots like family portraits.
This year, I counted that I have 39 different wedding clients that I have photographed – whether it is their wedding, pre-wedding or both. The family, maternity, and other types of photography work has increased too! I really thank God for the wonderful team I have, some of whom have come and gone in the past to other ventures. I must definitely give credit to Mark and Johan, our key photographers who have made a huge impact to the Stories brand by the amazing images they create. And of course, to Weiming, our Digital Artist who works hard to make sure all the clients get their images touched up quickly and delivered as soon as possible.
This blog post is not meant for me to brag, but to really show how awesome God is. I know that to some photographers, 39 weddings is the norm, but for me, it's an achievement. I am sure these blessings could not have happened without Him having a hand in it. I truly believe if you love your work passionately and work hard at it, it will really pay off so that work becomes a pleasure, not a pain! I absolutely believe life is meant to be fun, and we should be doing things in life that we are passionate about. Why slave away for hours on end on a job you absolutely hate? (Considering how many hours we work compared to our leisure time). Sure, I have had my share of disappointments and heartaches but life is meant to be lived forwards, not backwards.
Well, having said all that, life IS unpredictable, and tomorrow, I may not be here. So, for what it is worth, cherish TODAY.
I have been meaning to showcase 2010's pre-wedding & wedding highlights but haven't had the time to create a slideshow yet due to my crazy schedule. Until I find the time to do it, here are some teasers from recent shoots from the past 2 weeks that have yet to be blogged about.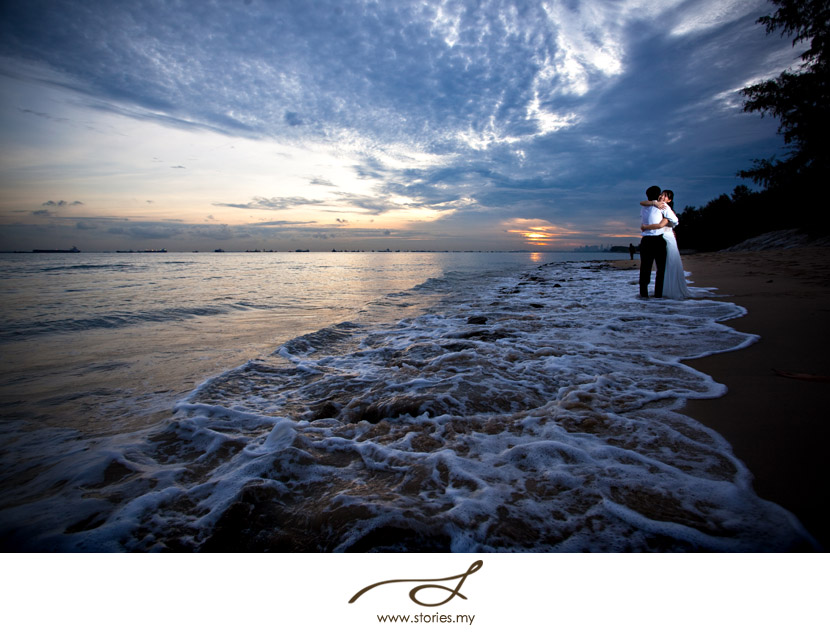 Eric & Mun Wai's pre-wedding in Singapore & KL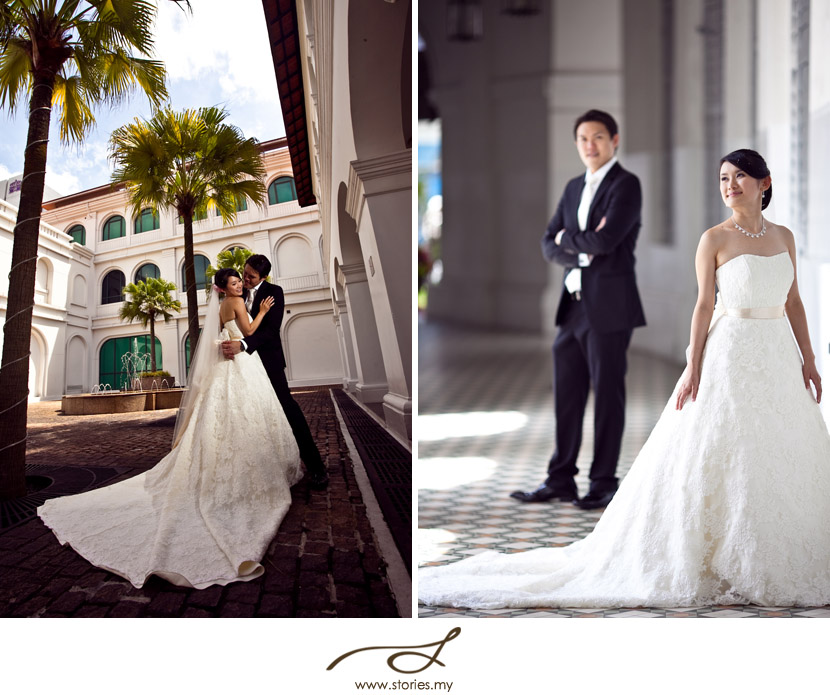 Ben & Jun's Singapore Art Museum wedding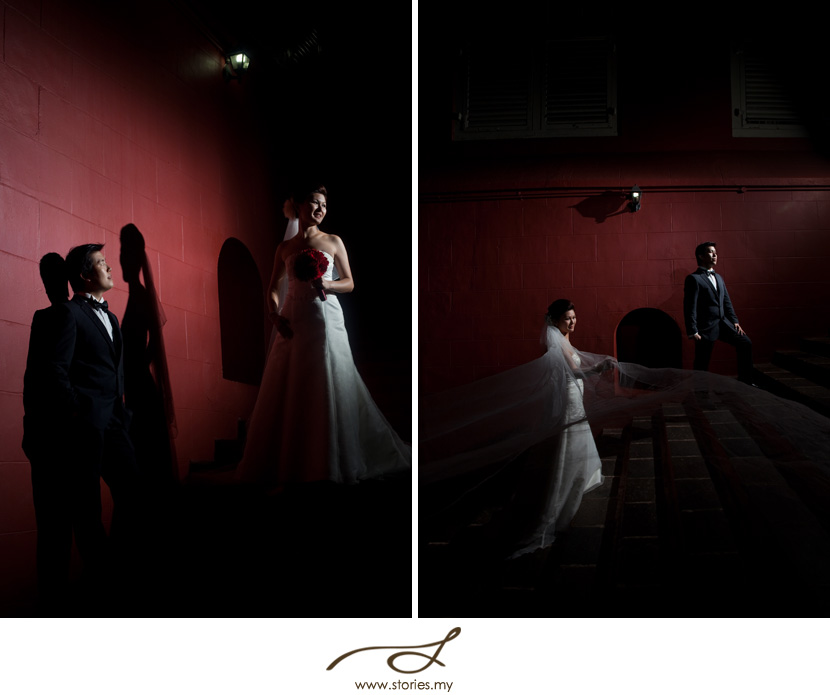 Kwan Seng & Jasmine's pre-wedding in Malacca
Have a wonderful countdown to 2011!