Boudoir photography is really popular in the US, UK and Australia, but something relatively new in Malaysia. Boudoir is a french word, derived from the meaning, 'to pout', or bedroom. These women, portrayed in a glamourous, sensual way, use the photos as gifts for their husbands or boyfriends. What a wonderful way to celebrate the human form!
I have been fascinated with this form of photography, but never had the opportunity to shoot one till recently. I think I have an edge as a female photographer – my client felt comfortable in front of me. I am really excited to share with you a few shots from this recent boudoir shoot. I have lots of ideas for this style of photography, so if any of you are interested… drop me a line and we can talk about it!
Of course, sexy lingerie and make up is a must for this shoot! Accessories are cool too.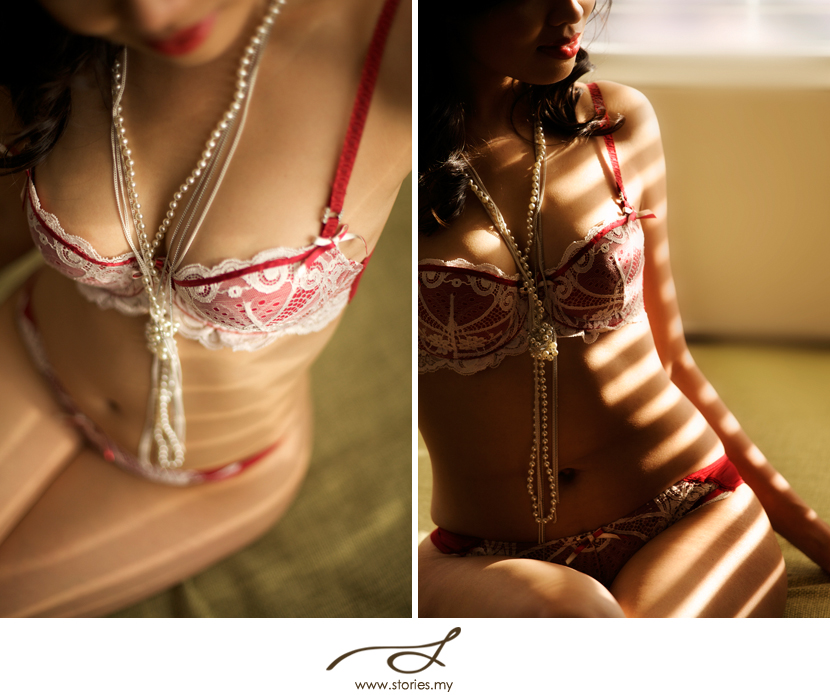 And if you have lovely looking heels like this one – it's a plus point!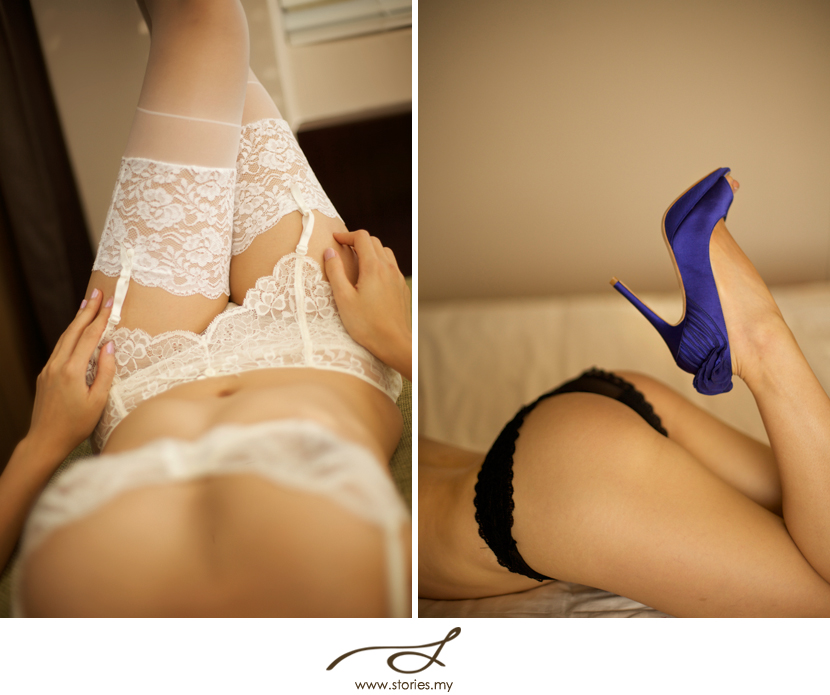 Most women feel that they don't really have it in them to pose for these type of shots. We tend to feel self conscious of our body and how it is portrayed. "Tummy too flabby, arms too fat, etc". But at the end of the day, getting great images is really a collaborative effort with your photographer. You don't have to worry about the poses, because you will be directed on what to do. We will know how to focus on the areas that you like and hide the parts that you are uncomfortable about. The final result will surprise your husband, and I am sure it is worth it!