Photographers: Grace & Mark
Location: The Westin, Langkawi
This has got to be the wedding of the year! I have so many beautiful photos to show from this wedding that it has to span across 3 blog posts! This is the 2nd part to Nathan and Ayu's wedding. After the akad nikah in KL, we headed for the sandy white beaches of Langkawi. Specifically, the Westin, Langkawi. When I first found out that Nathan and Ayu wanted a berlulut event, I wasn't quite sure what it was! Later, I discovered that it just meant 'changing of outfits'. In other words, we had a portrait session with beautiful costumes!
Ayu's mother had requested that they did this, and boy, was I happy! Don't you think The Westin at Langkawi made a gorgeous backdrop for these images? The image below was taken from the 5 bedroom villa (with its own private pool!).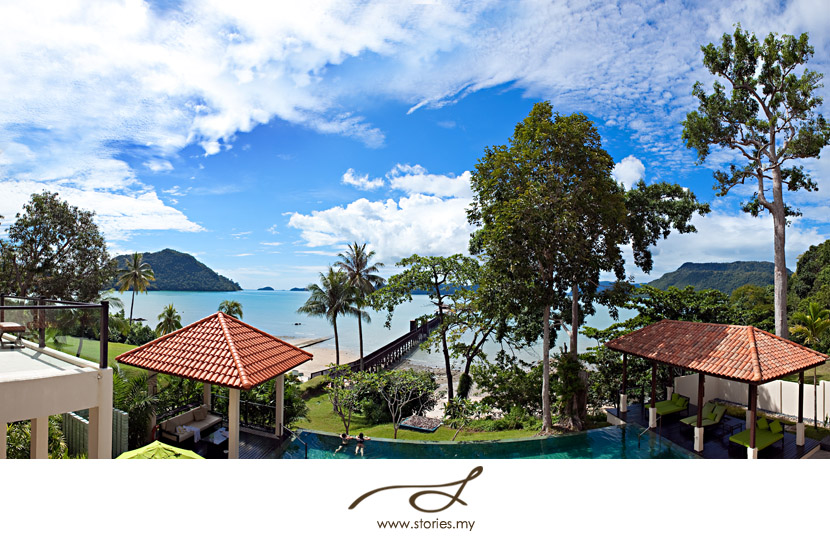 We started off with the traditional Iban costume from East Malaysia. This is so apt for Ayu as she is from Kuching. Even though Ayu does not have an Iban heritage, she used to dance the traditional Iban dance when she was in school. By the way, I never realized how tough it was to make the headgear stay!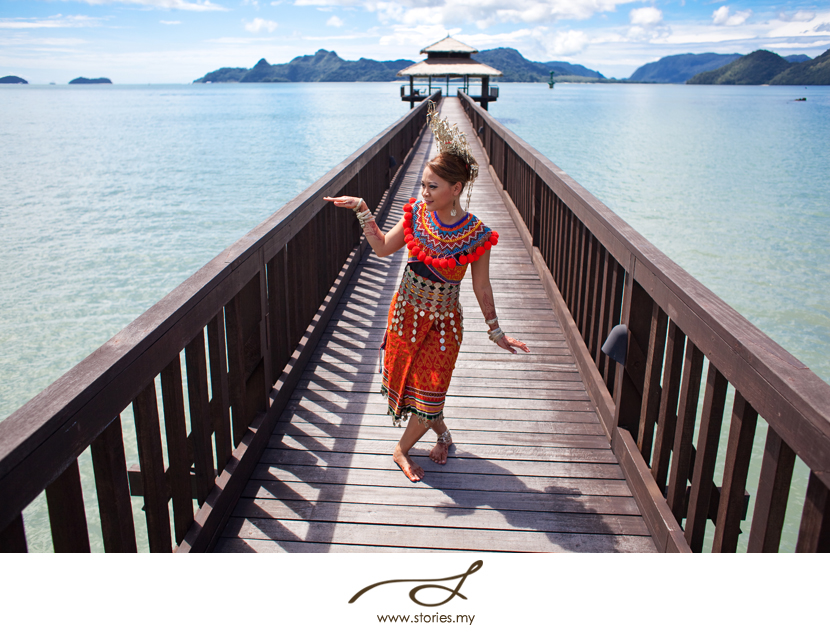 This is what happens when East meets West… it's a dance of two cultures.