He cracks a joke, and she laughs. And when Elsa laughs, the whole world smiles along with her. Mak & Elsa are a pretty laid back couple. They are willing to try anything and are pretty sporting even when I told them to sit in a cracked bath tub on the roof top of the Heritage Hotel!
It was a hot, humid day when we did this shoot but Mak was a sport. He willingly stepped out into the hot sun in his suit and smiled away. I sometimes wonder how is it that we've come to adopt this 'style' of dressing in Asia. The weather is HOT near the equator. Suits were made for cooler countries! Mak doesn't really look like he's sweating buckets here, but I am sure he was hoping for an air-conditioned room!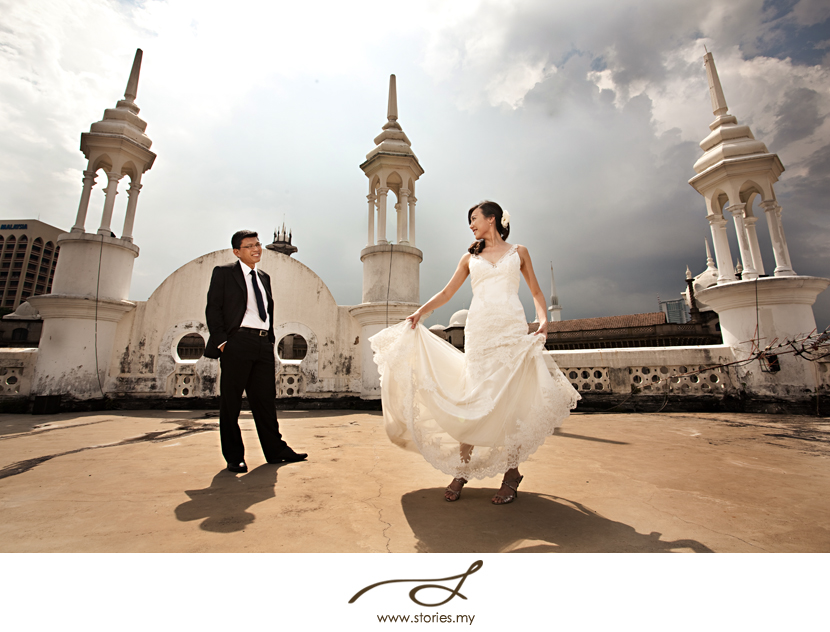 Elsa's gorgeous gown is from Pretty in White, one of our recommended gown partners.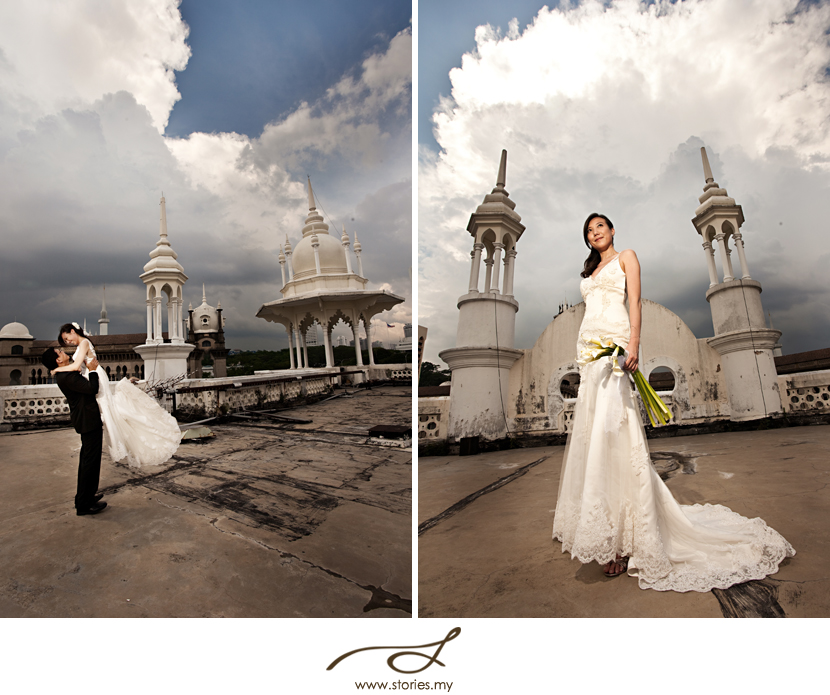 The lace details on this gown is intricate and beautiful.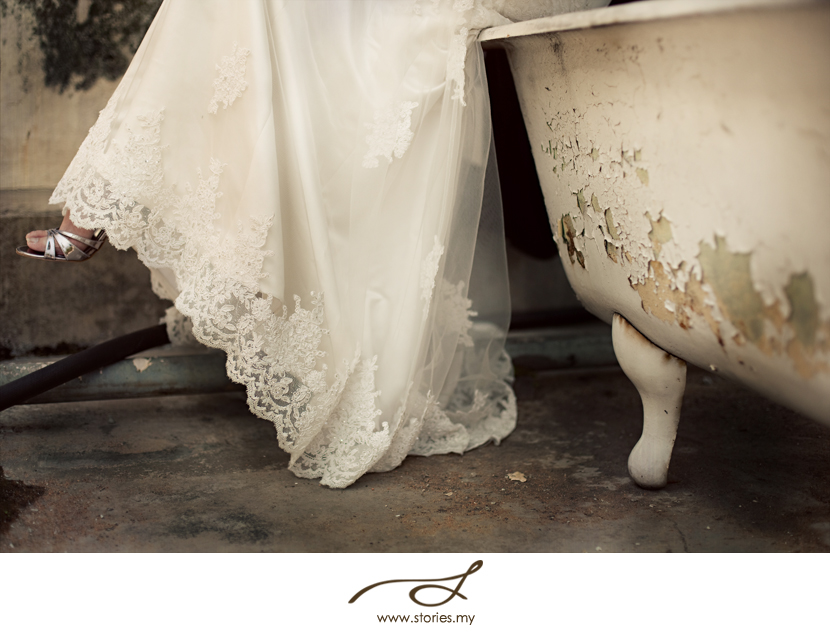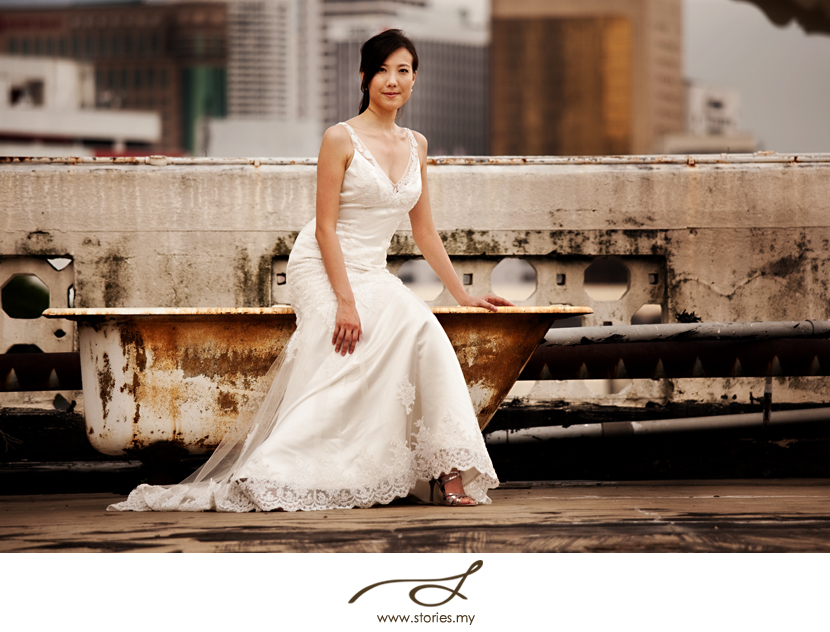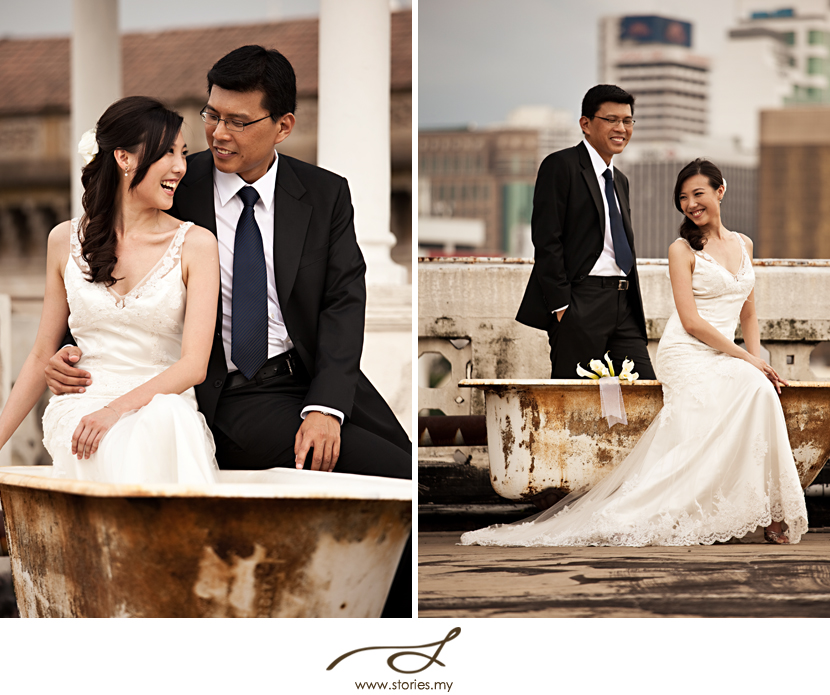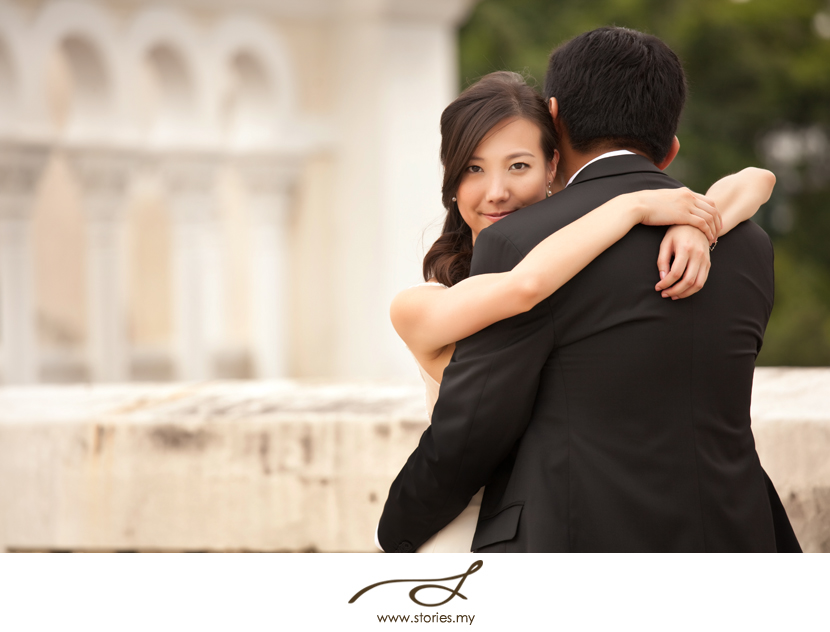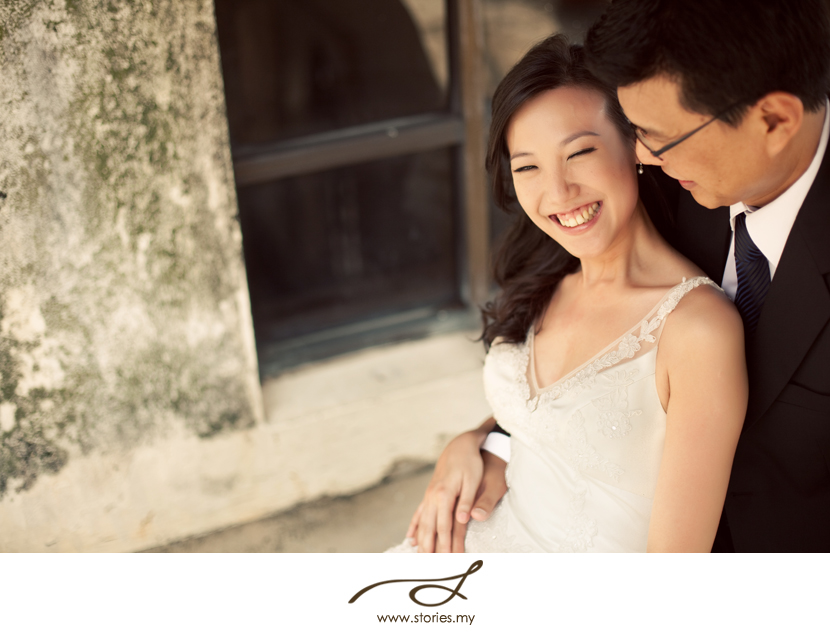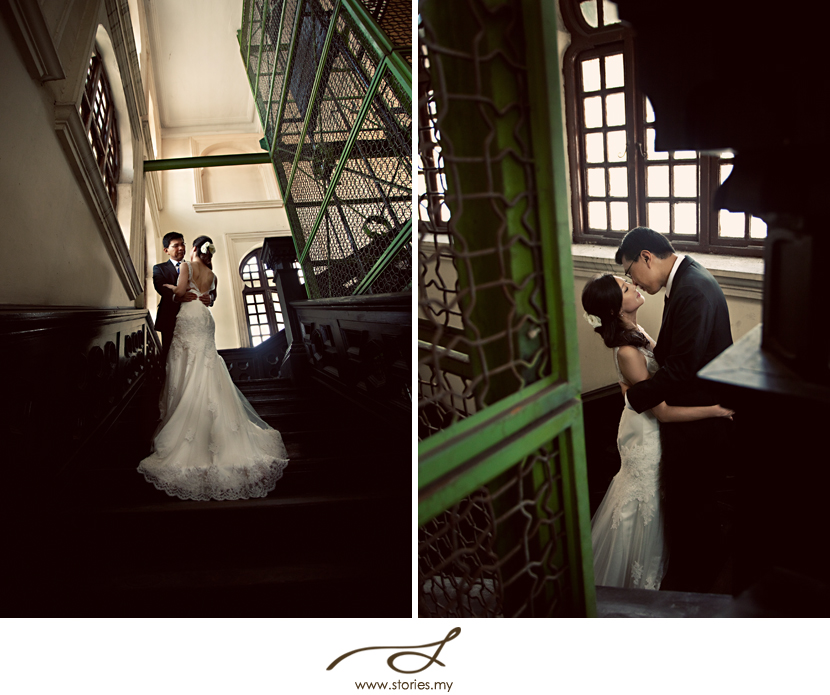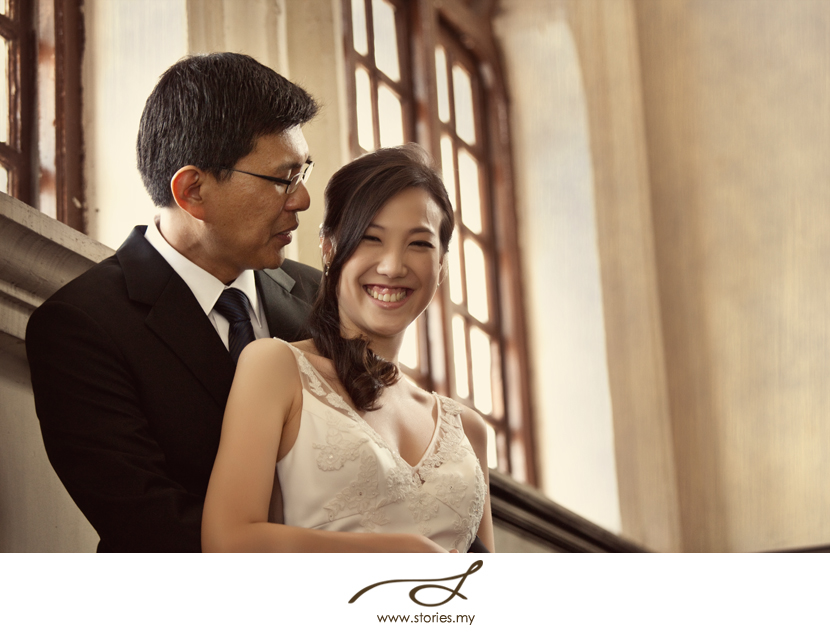 A change of gown, location & flowers…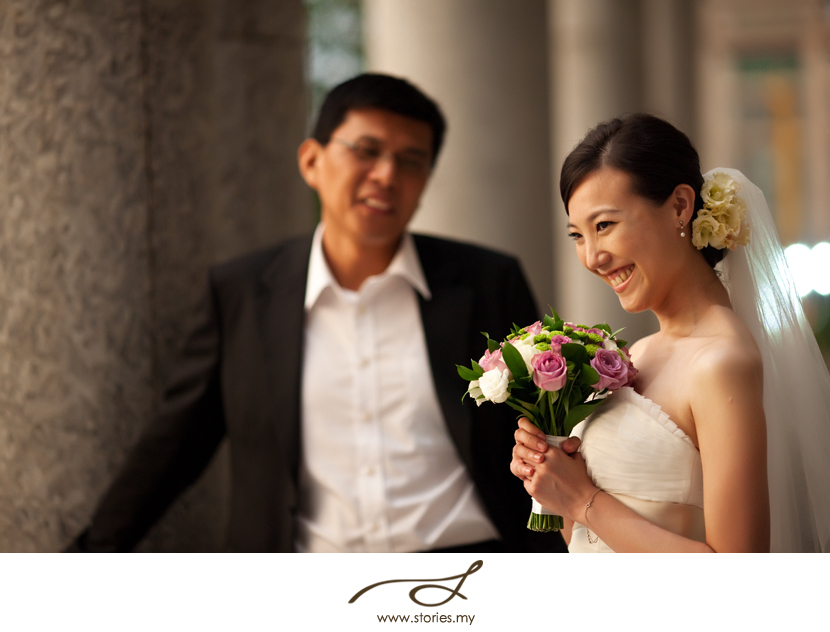 Another gorgeous gown from Pretty in White. I love gowns with bits of colour in them.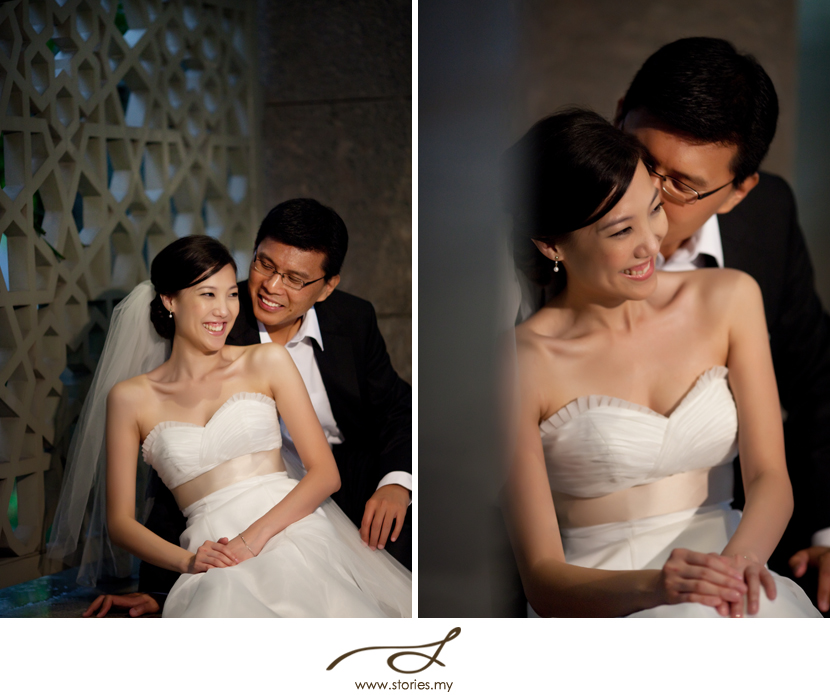 Shooting from sunset till night gives you lots of opportunity to play with lighting…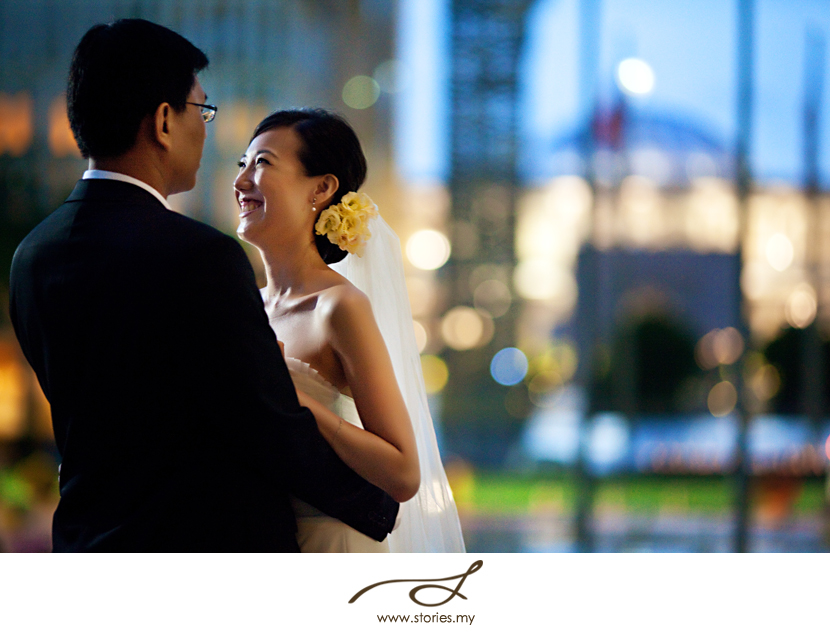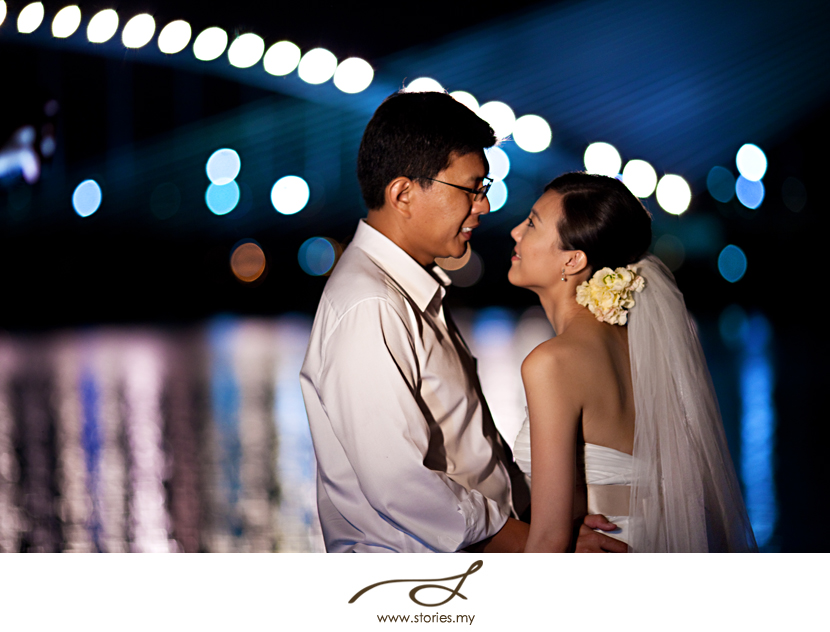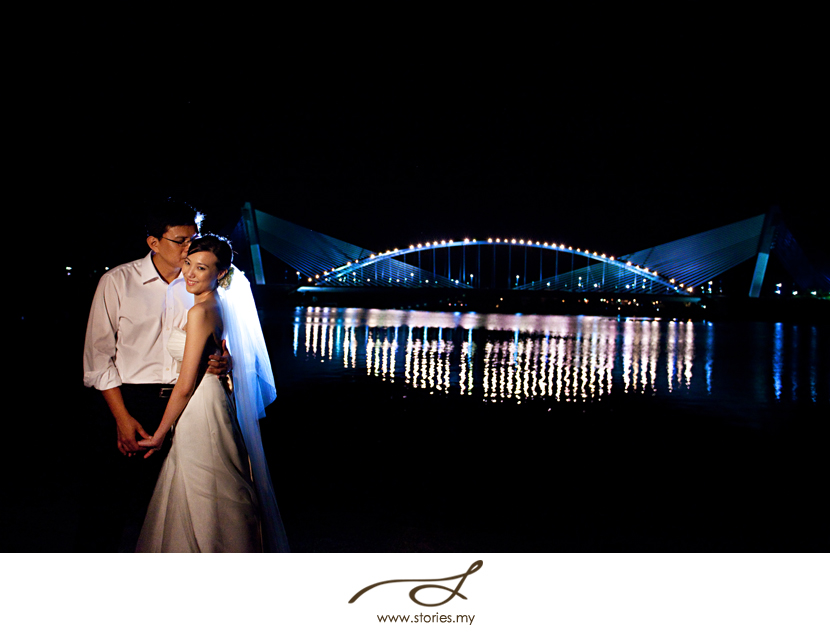 Looking forward to your wedding in May!