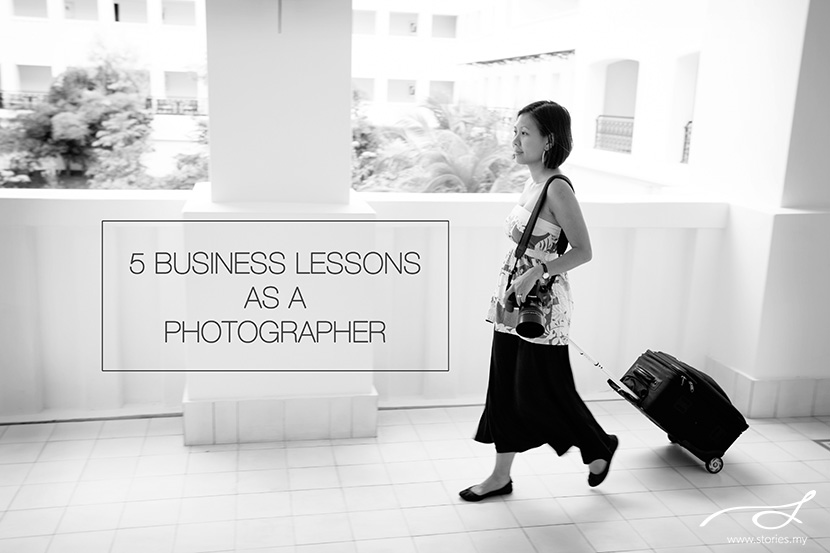 It's amazingly my 9th year of running my photography business, officially as a Sdn Bhd / Private Limited (those freelance days were too carefree to count!). It's a Monday today, and all my staff are not in the office, as we usually take the Mondays off after a weekend wedding shoot to rest and recuperate. I decided to stay home and do some work here too, in between cuddles with my 15 month old son who is growing up too quickly.
On days like these, I take time to think about the business and how we can grow moving forward. Being a natural worrier by nature, it takes extra effort on my part to surrender my business to God and trust Him to bring it forward. Ever since the GST was implemented last year and everyone cut down on their spending, the economic situation has been down. Together with my entrepreneur husband, we've diversified our businesses and also made hard decisions to focus when the time is needed.
I don't consider myself an expert, but here are some thoughts that I have gathered in my years as a full time photographer and mother running a business:
ONE. Outsource – As an artist, one of the pain points I had was actually running the business. I hated doing anything related to accounting (though I did go through some years of basic accounting in school). I know of many photographers who have done jobs but failed to send invoices, only to realise a few months later, that they didn't get paid for it. So I suggest finding people who are really good at what they do, pay them to do it, and then you can focus on the parts that you love, creating art!
TWO. Marketing is Everything – One of the first things my husband wisely said to me when I first started out… "You can have a website, but if no one can find it, then you've already failed in your marketing." For me, the easiest way to start marketing myself was through my blog and Facebook. I set aside a budget so that I can boost posts when needed. I also started networking with people who are not already in my own usual social circle, like meeting new mothers at playgroups. Start small, start somewhere.
THREE. Don't Put Yourself Down – There will be days when you feel down. It will come. You will doubt yourself and wonder why you ever started a business in the first place. Just keep your head up, and try to be as optimistic as you can. Pray. Talk to more people. Keep on blogging. Think of new ideas. Don't give up too quickly.
FOUR. Innovate – Since there are obviously so many photographers in the market, I have to think of ways to innovate my business. How can I be remembered? What can I do that is different from the rest? Can I think of new ways to do old things? One thing I started doing in recent years was approaching baby stores to sell my photography packages to new mothers. I received quite a few enquiries and sales through this method, which was great!
FIVE. Take Time Off – When you run your own business, it's pretty much on your mind 24 hours a day. I find it really hard switching off, and sometimes catch myself rambling about some random work issue to my husband before  I doze off at night. It's ok to take a break once in a while and recharge your creativity. When you feel tired physically, just do something totally different the next day. Read a new book. Exercise or travel. Cuddle with your kids. I find that when I am recharged this way, I am a much better person, which eventually leads me to become a better photographer.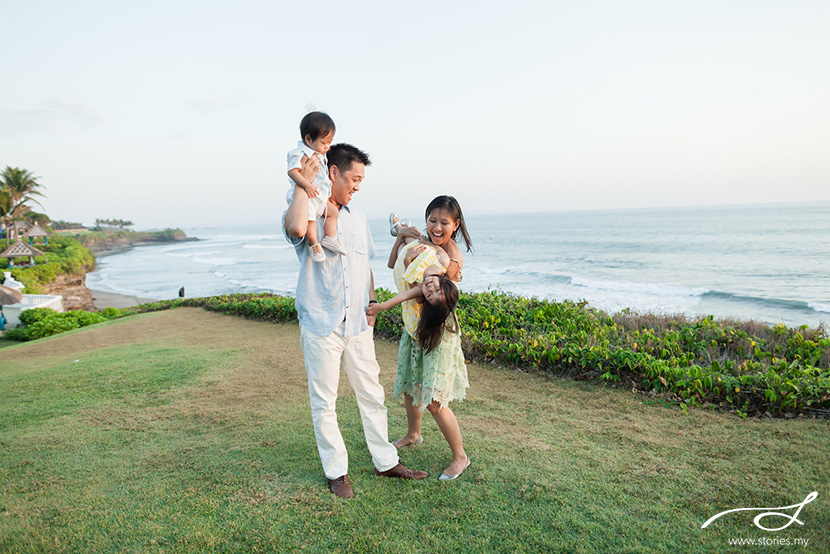 Alex and Grace while on holiday in Bali.