Ceremony Location: Four Seasons Resort, Langkawi
Dinner Location: Tapaz
Wedding Planner: Touching Hearts Wedding Concepts
Wedding Gown: That Special Occasion
Evening Gown: Keith Kee
Suit & Shirt: Ian Chang from Bespoked
Make Up: Michelle Touche
Wedding favours: Wicked Wax
Photographers: Stories: Grace & Mark
Wedding Film: Wedding Story
After the wedding & tea ceremony ended, we had to take some photos around Four Seasons Resort. After all, it is a beautiful location! I love this feature wall.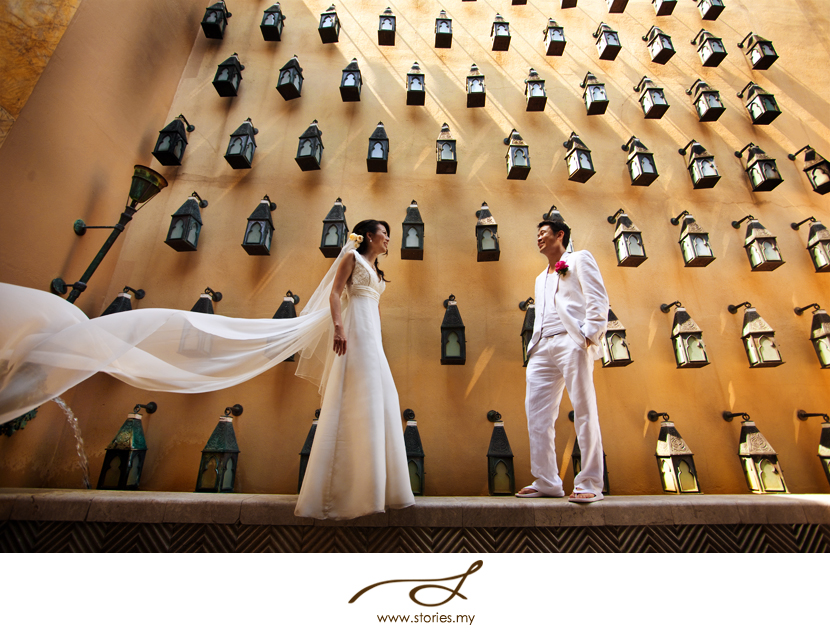 And this funky stone wall…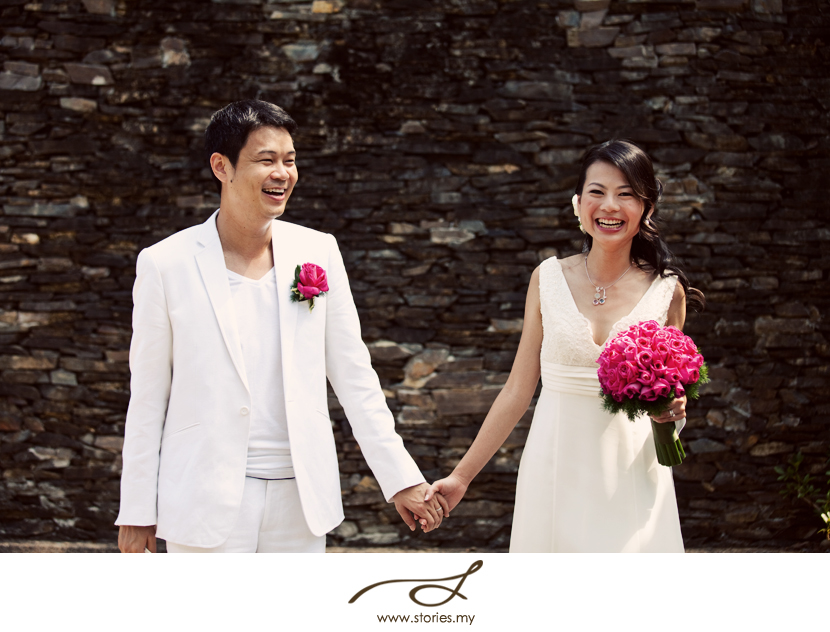 I love this orange Mediterranean wall as well.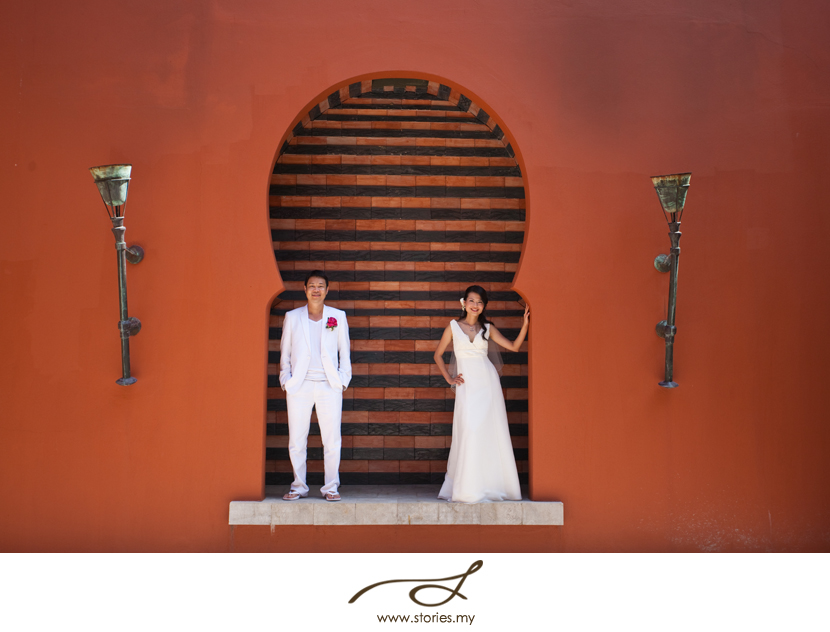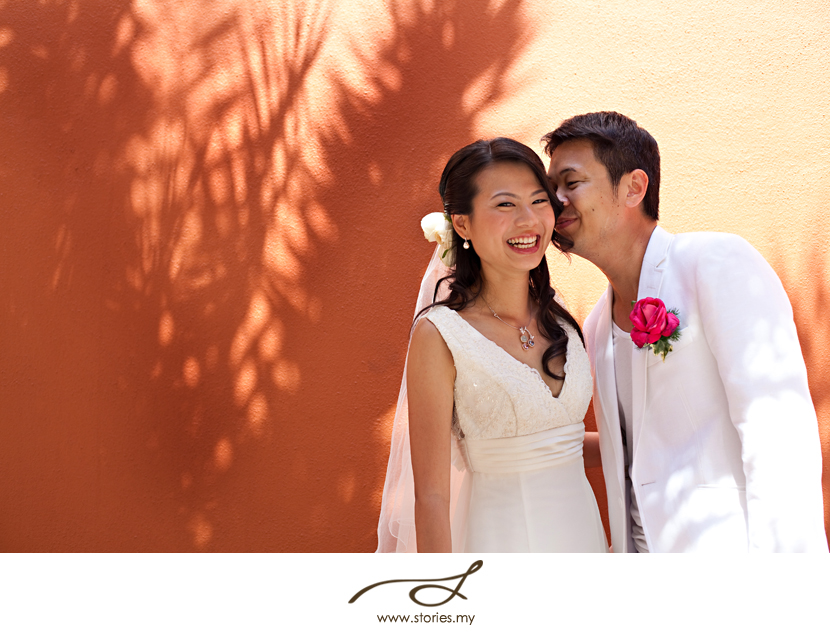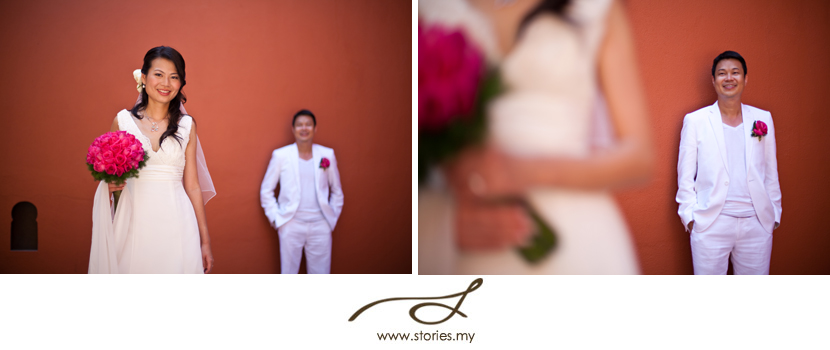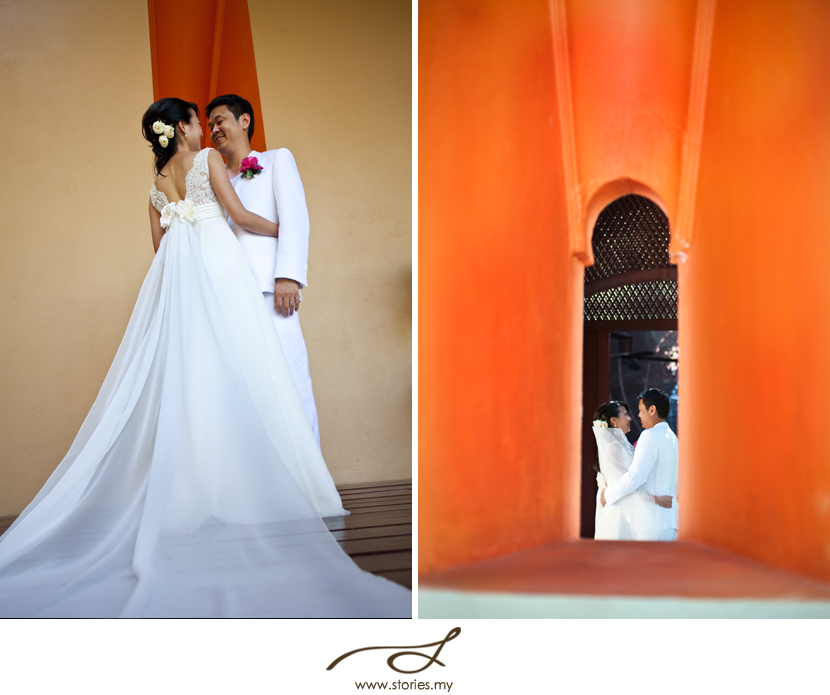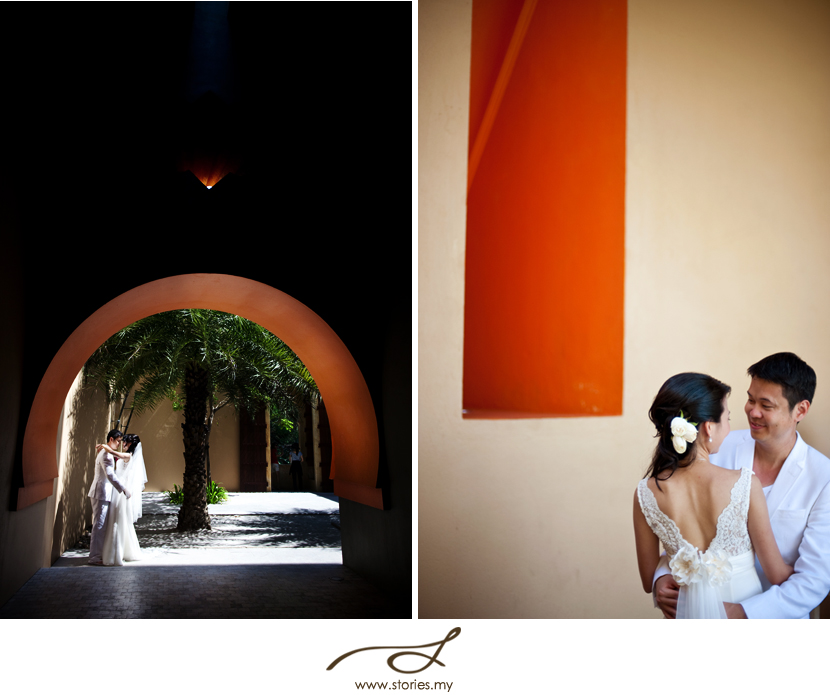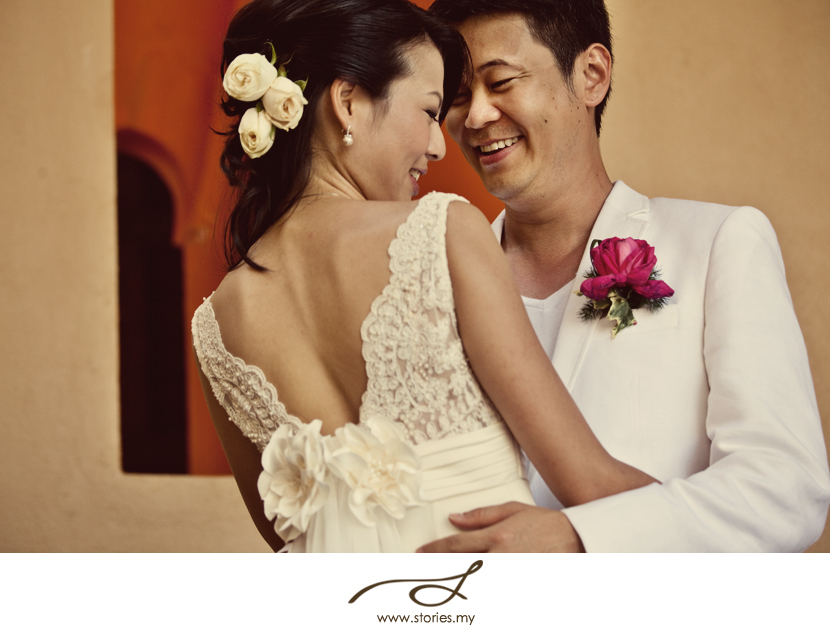 Look at the detailing in this gown. Lovely gown from That Special Occasion.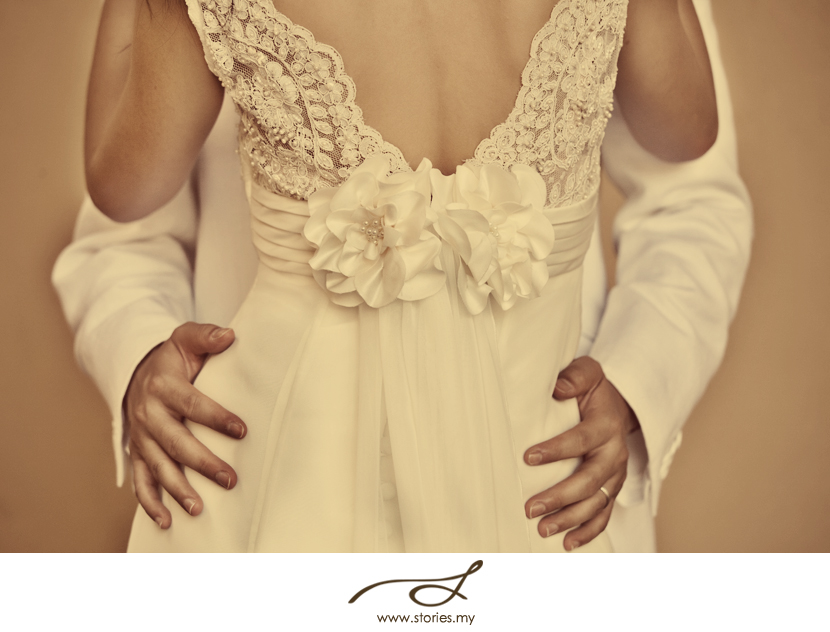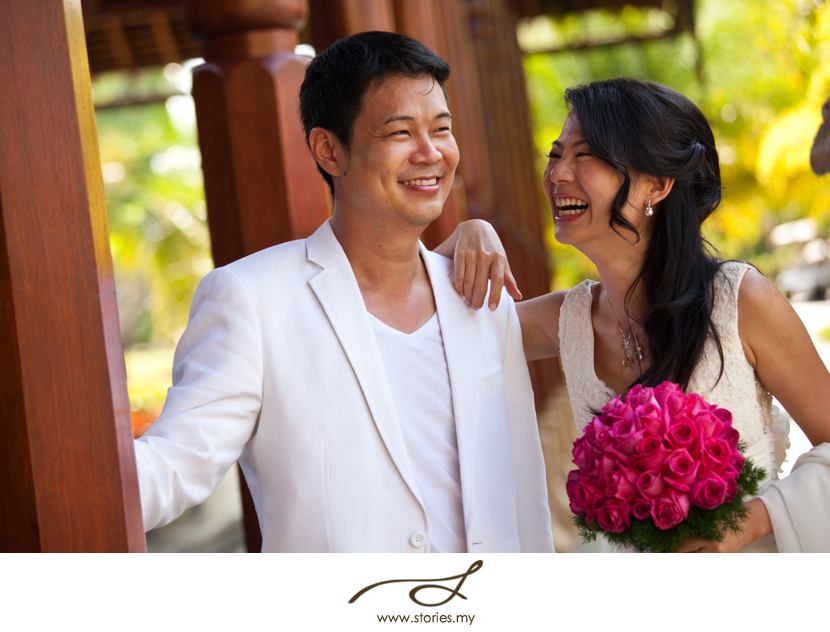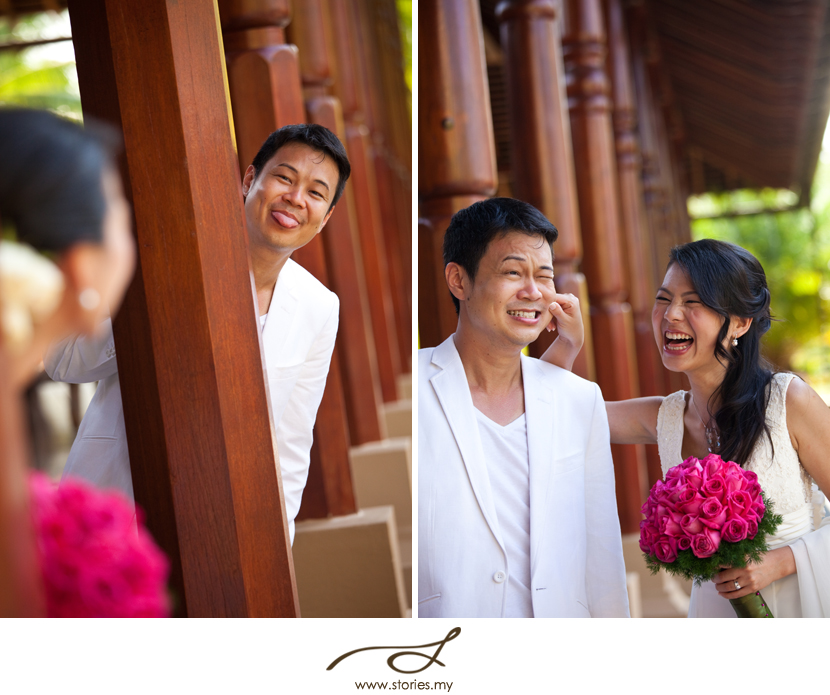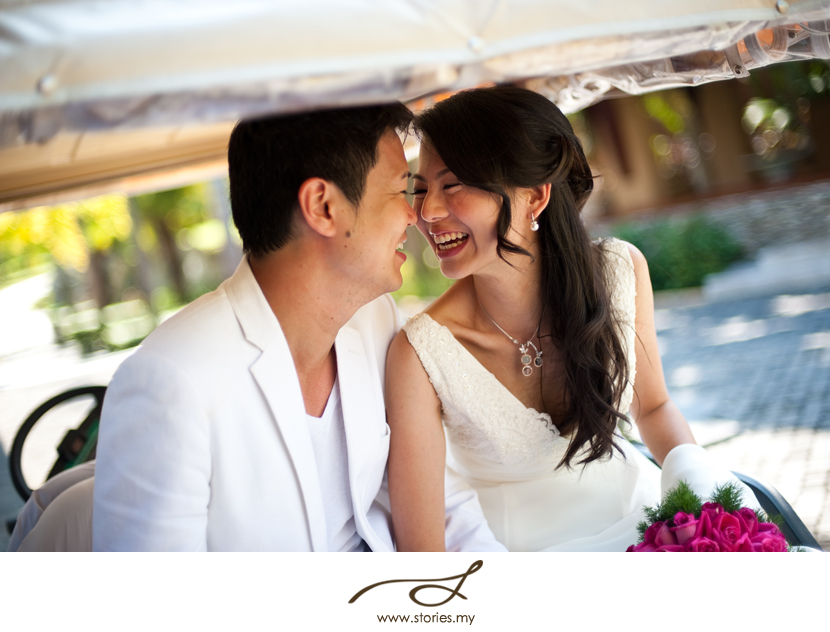 In the evening, we set off sail on a yacht to see the sunset, and for a grand entrance to the dinner reception area!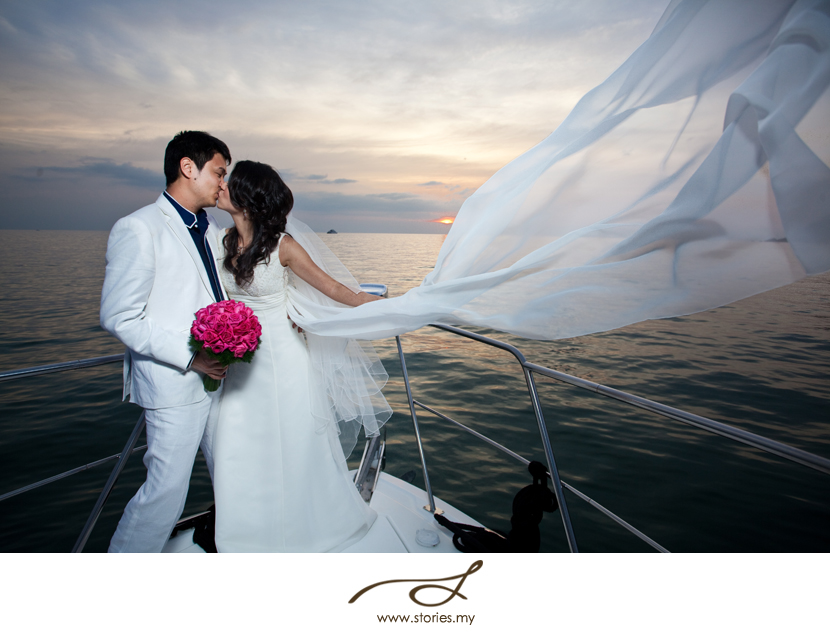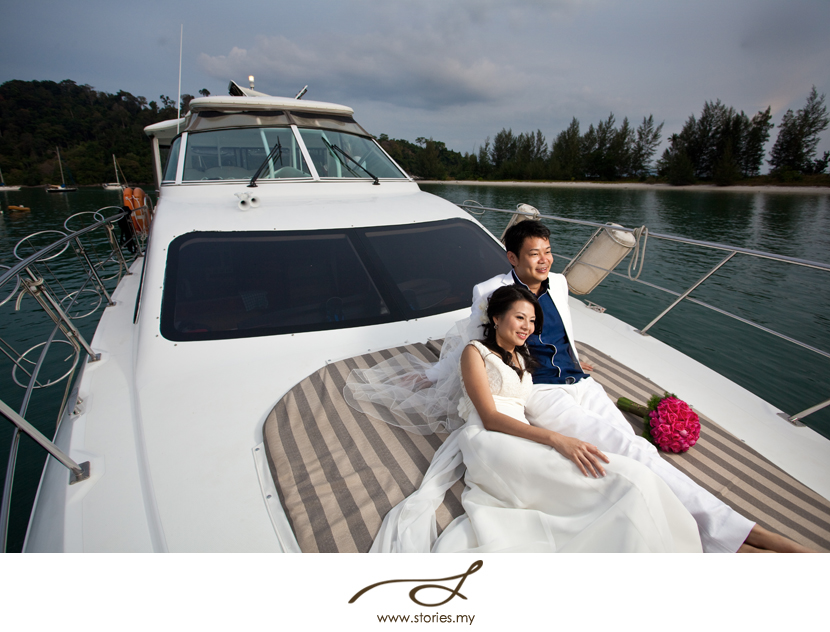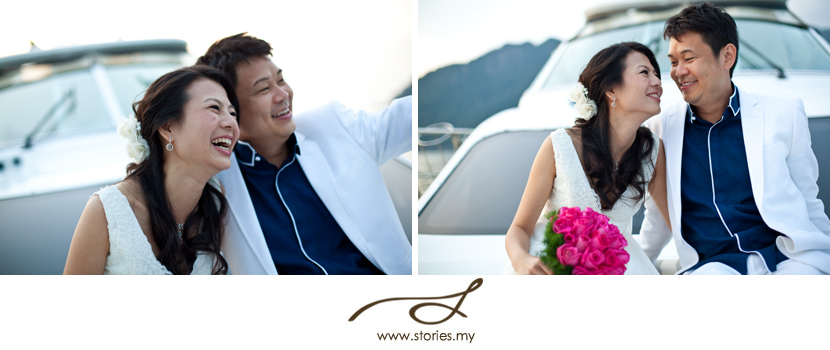 While we were out at sea, the dinner location, Tapaz, was being decorated. I love the look of the cake!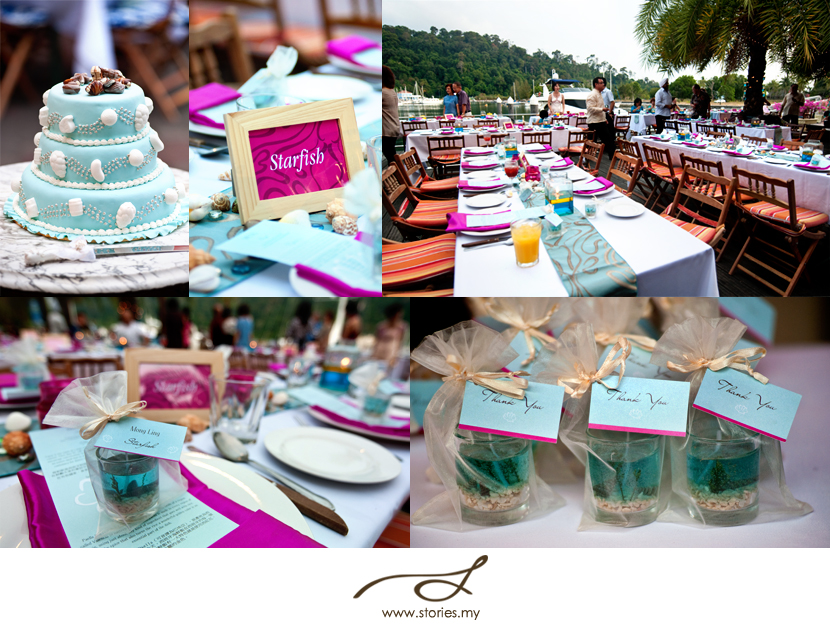 And then just before it got too dark, Mong Ling & Hai Liang appeared at the harbour on the yacht.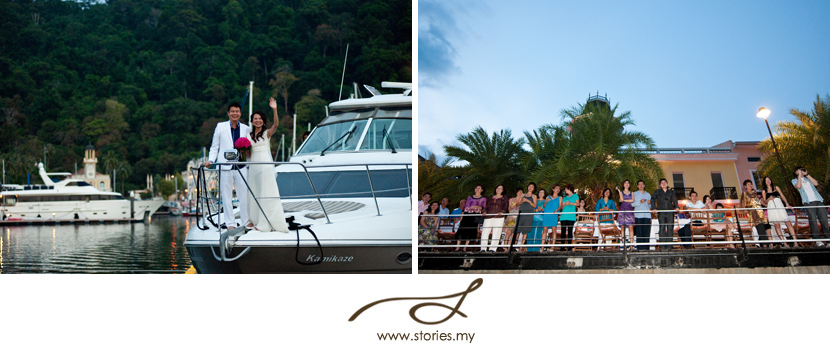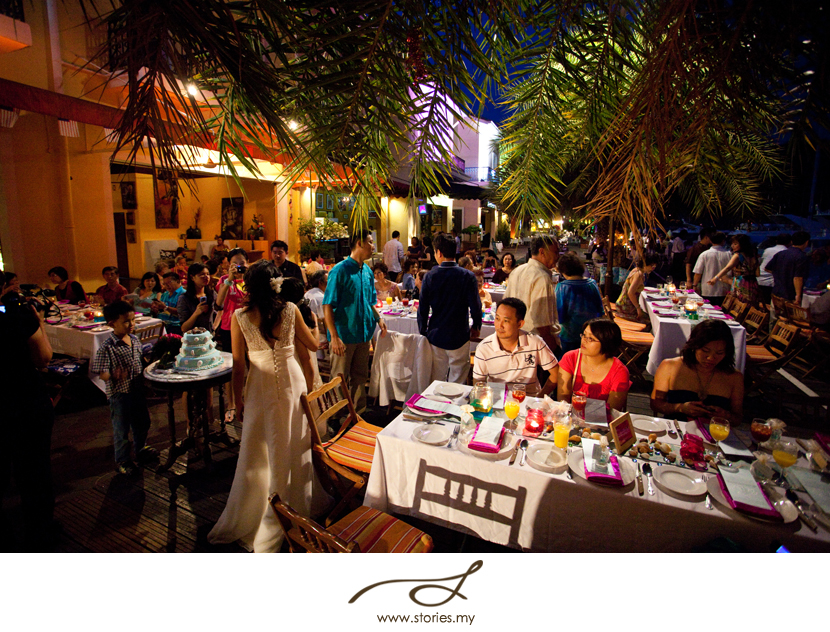 There were lots of dancing and partying that night.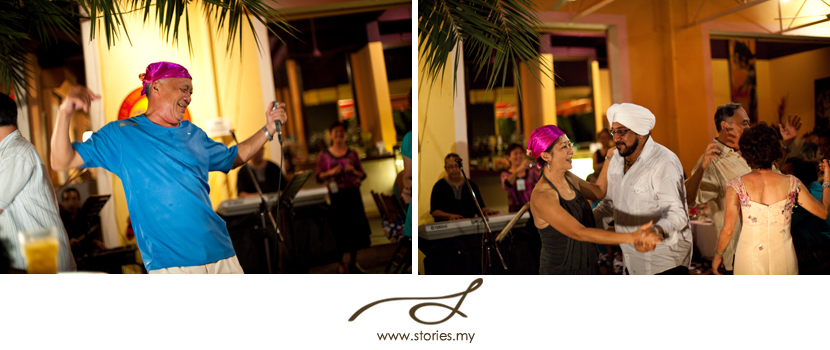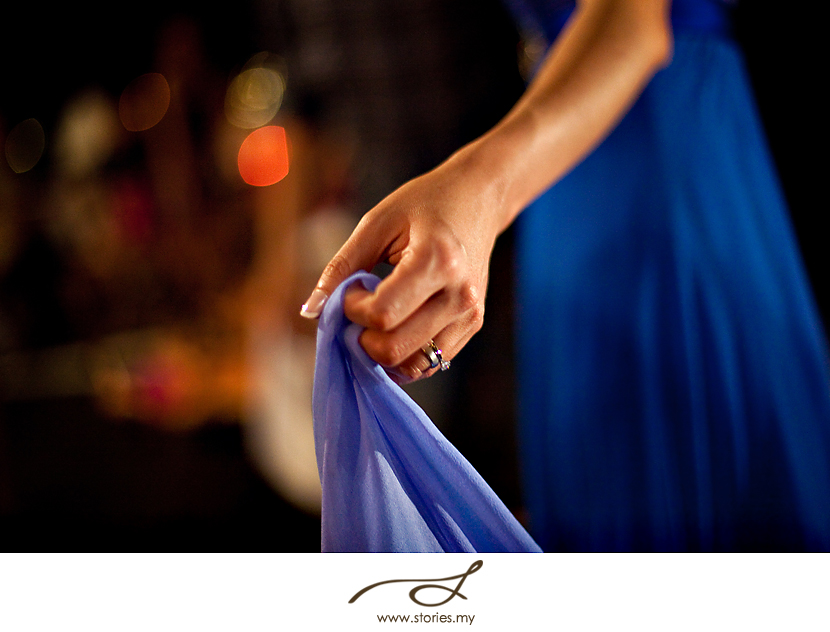 Evening gown by Keith Kee.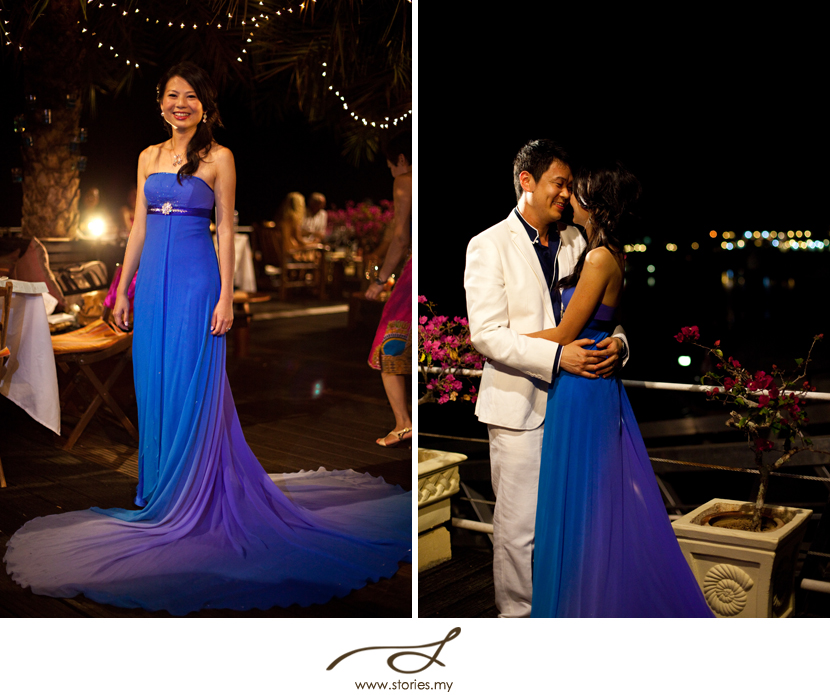 The speeches by friends and family were really funny and revealing!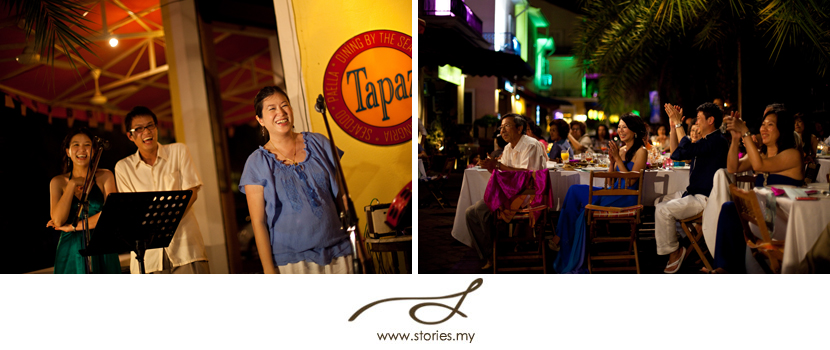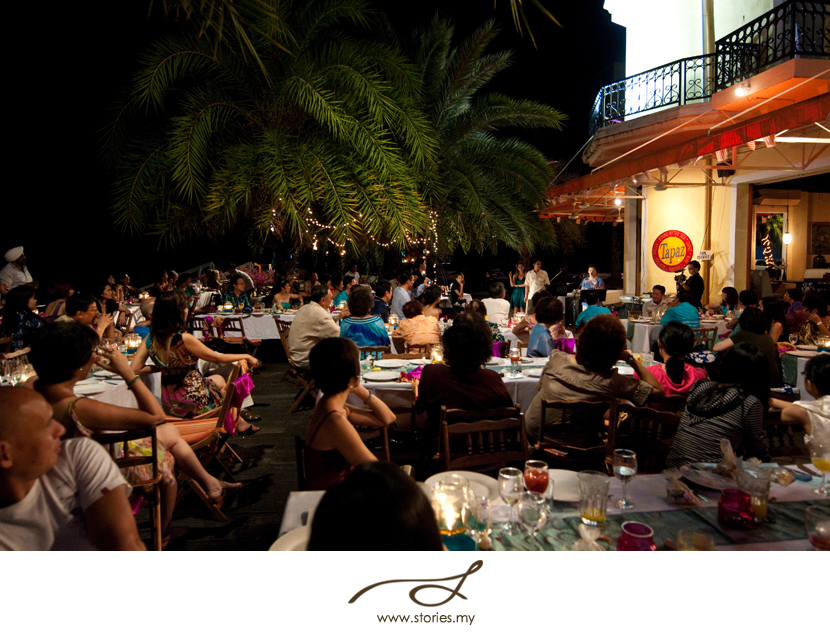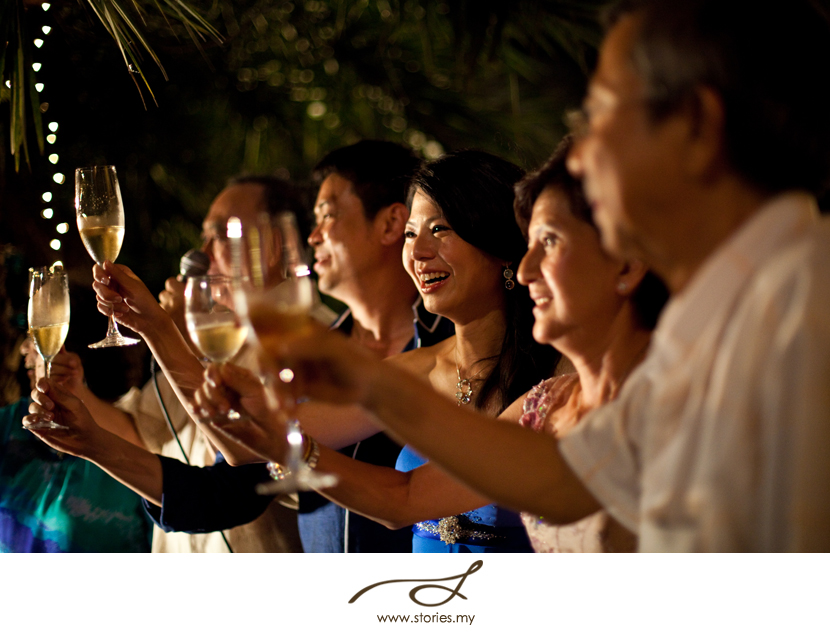 Thanks, Mong Ling & Hai Liang, for making our shoot so fun and memorable. You have treated us like family and are really welcoming. We appreciate that.
View part 1 of the wedding here.