After a few months of planning, our first RedNinja.tv event has finally taken off the ground! The got Mojo? seminar and camp was a huge success. We had a lot of fun with so many talented photographers in the country, some who are thinking of making the leap into full time wedding photography. Many photographers said they learnt a lot from Wiki Lee and his wife Ilona, who shared their hearts to everyone. On top of that, they felt the personal mentoring sessions by the team mentors (Jon Low, Mark Leo, Jenny Sun and I) were really beneficial.
I hope that after this camp, a lot of these photographers will put what they learnt into practice – whether it is regarding honing their style in photography, posing a couple, or about how they run their business. Here are a few behind the scenes shots taken at the camp in Corus, Port Dickson.This is Wiki doing some ninja impersonation with Ilona by his side.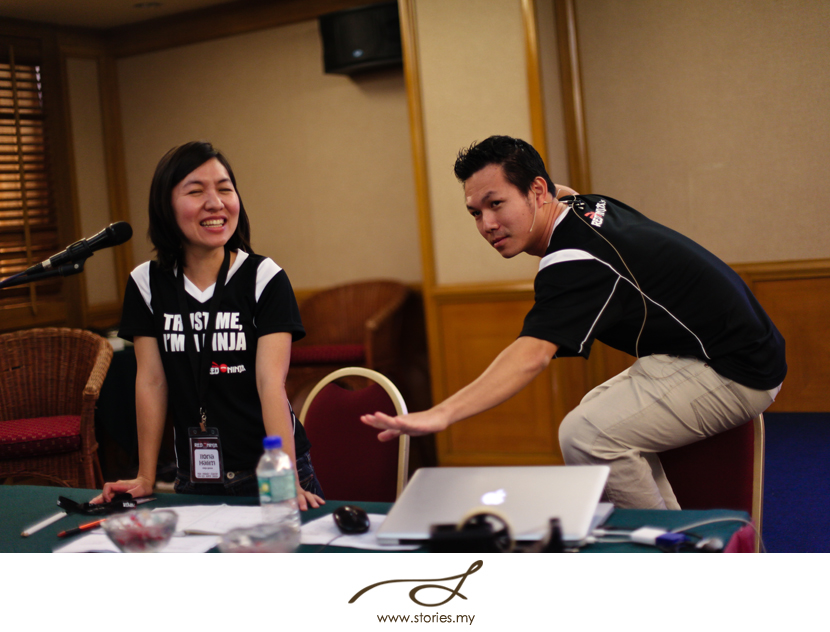 Thanks to Canon, we had a few prizes to give away.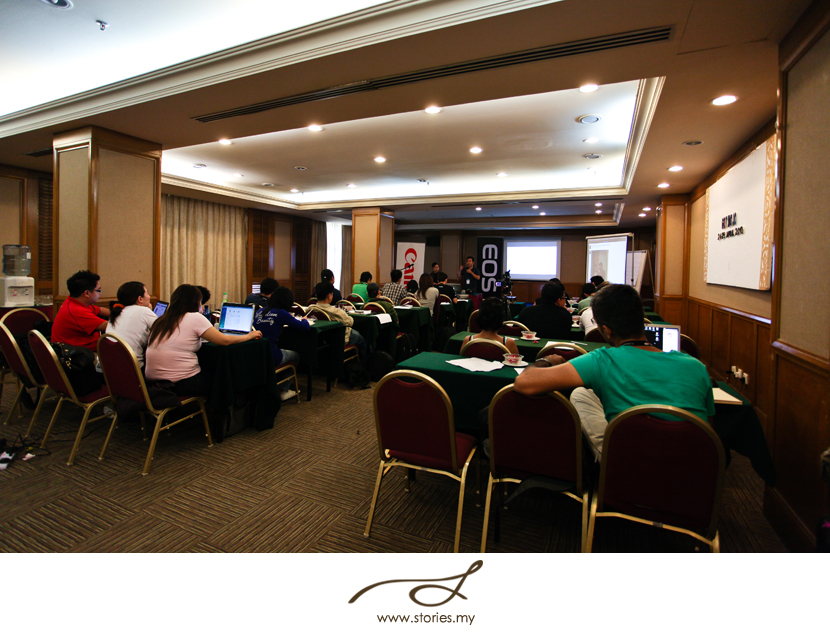 Things you learn at camp: As a ninja photographer, you need to be agile. Very agile – like being in this squatting position for hours.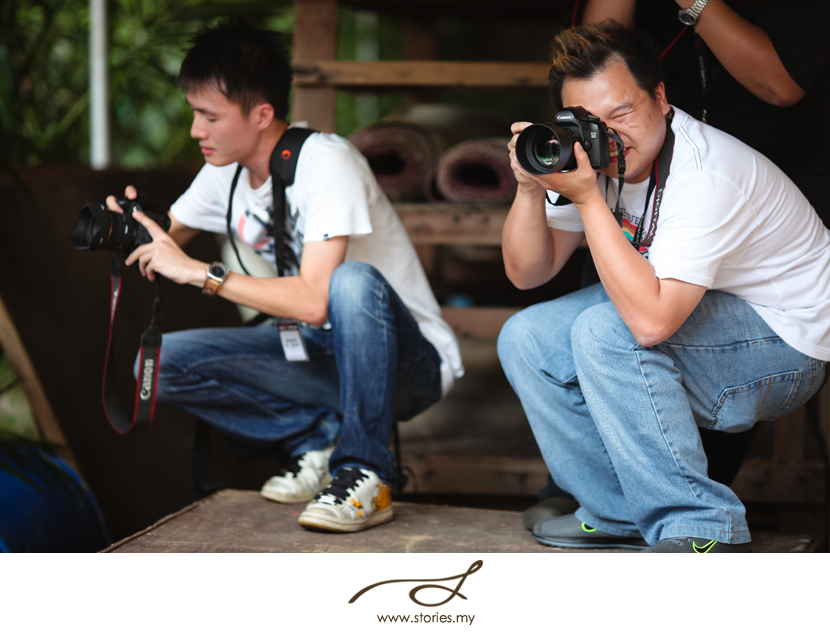 Wiki giving tips to the photographers during the model shooting session.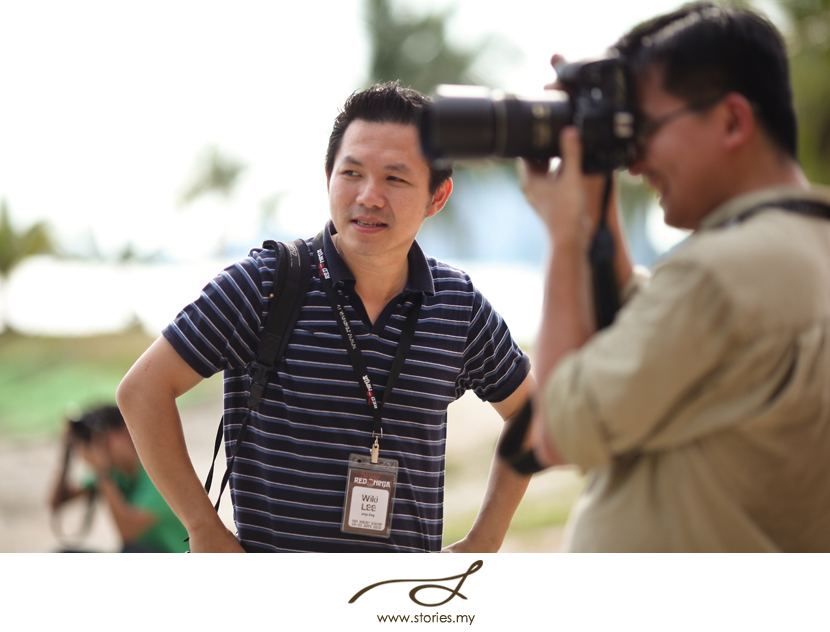 I managed to take a few snaps as well even though I was there to mentor the team. Here's Sonia & Reyhan looking really good! All model make up was done by Shinny Ong, who did an amazing job. The beautiful gowns are sponsored by Pretty in White.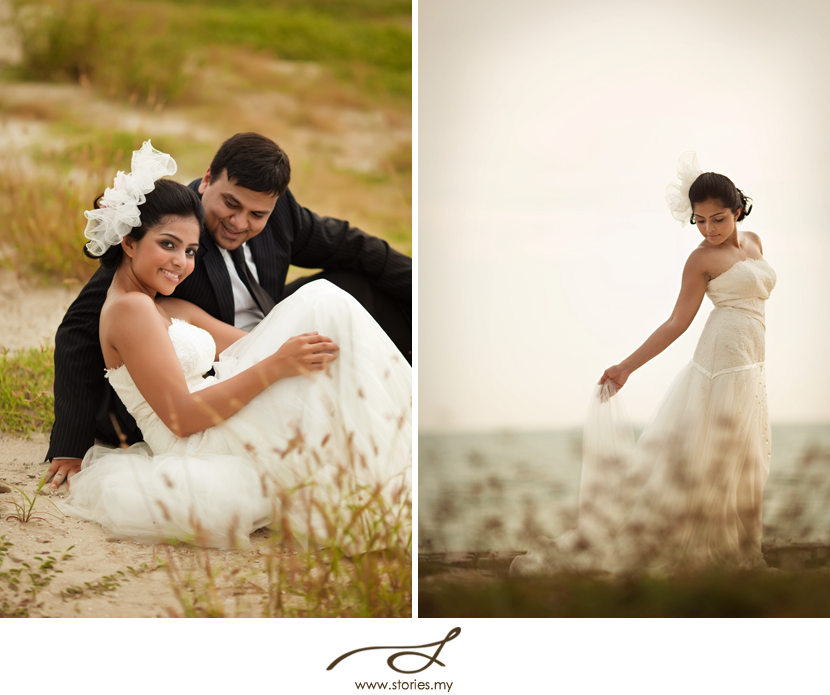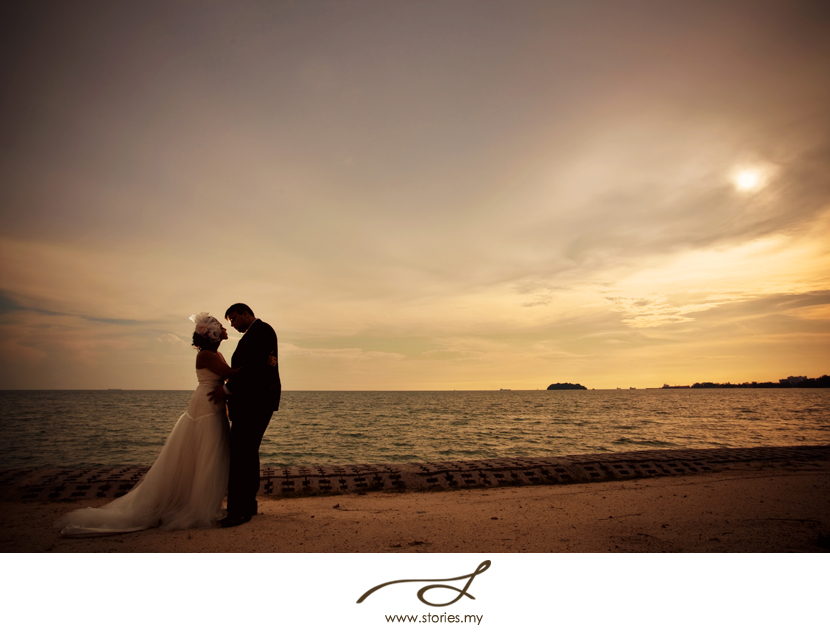 The following photos were taken by Mark. He recently made the switch from Nikon to Canon. (yay!) Here's a photo of Mark looking like he's doing the macarena. On the right, Jon Low, who was one of the key organizers for the event and on the left, Ian Chong, who surprised us by showing up at the camp unannounced. Ian is one of the other photographers who I have worked with closely over the past few years.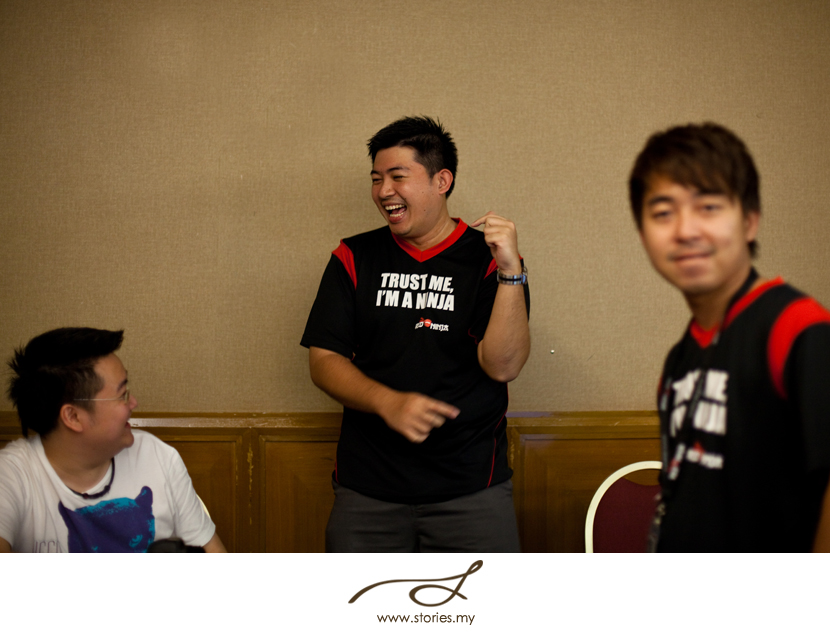 These are Mark's shots. Models are Rachel & Ser Young.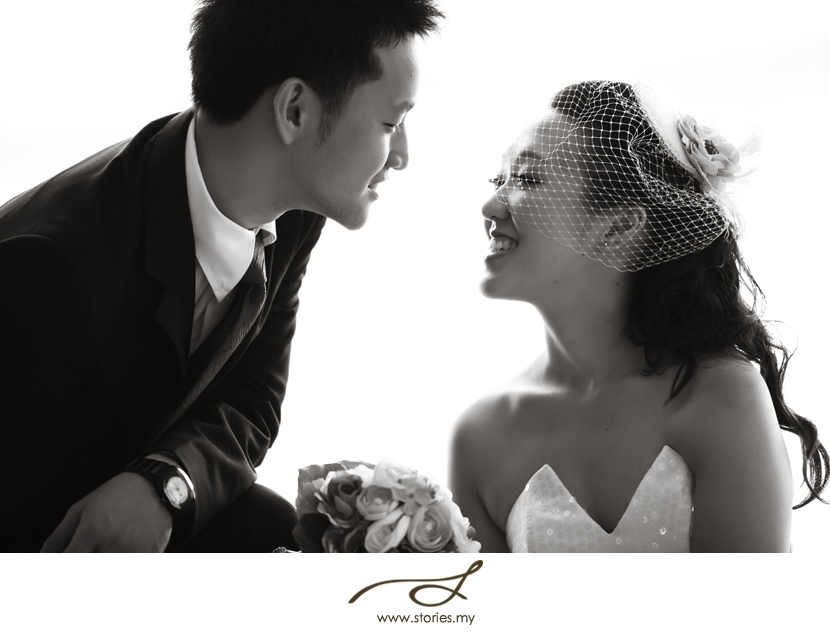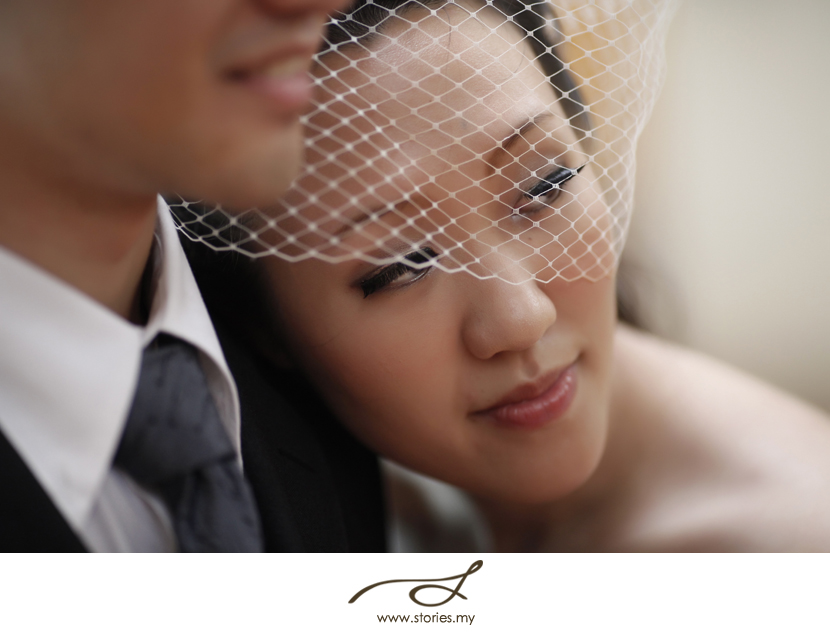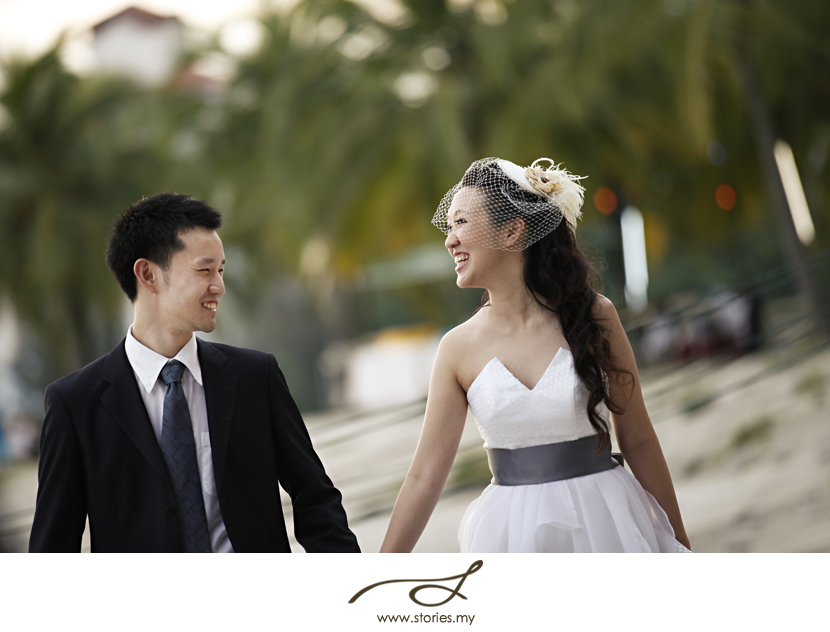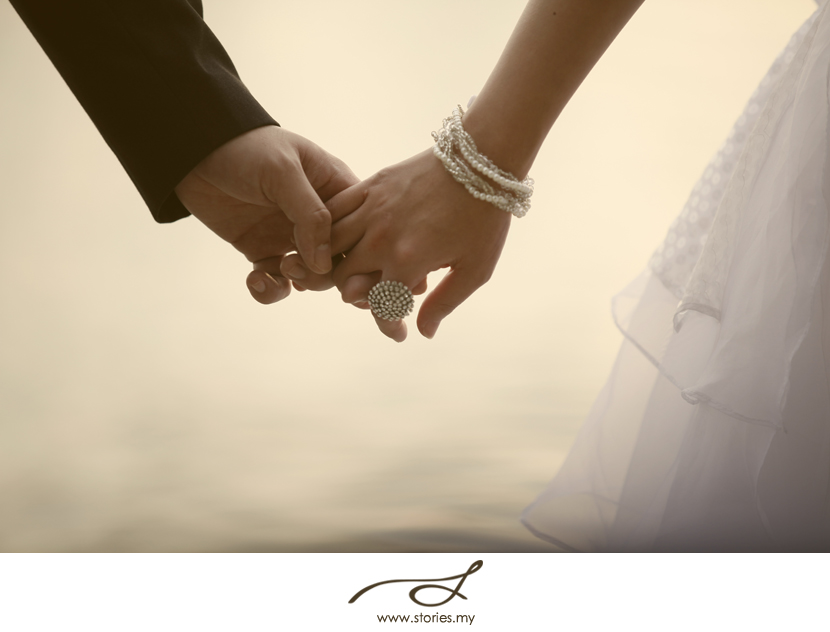 Shu Wan, Stories' amazing digital artist was there at the camp as well. This time, she took up the camera and was shooting away instead of touching up images! Here she is in blue (her favourite colour!)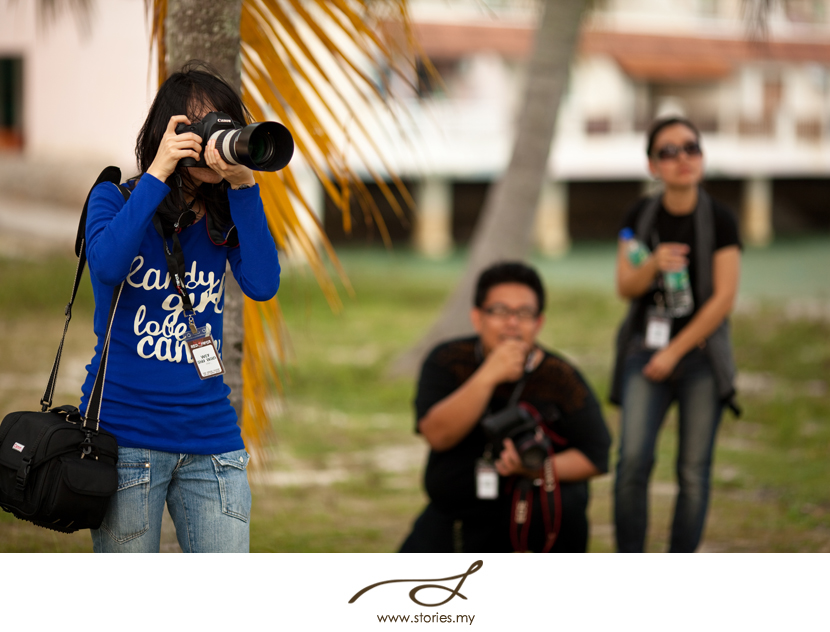 And these are Shu Wan's shots.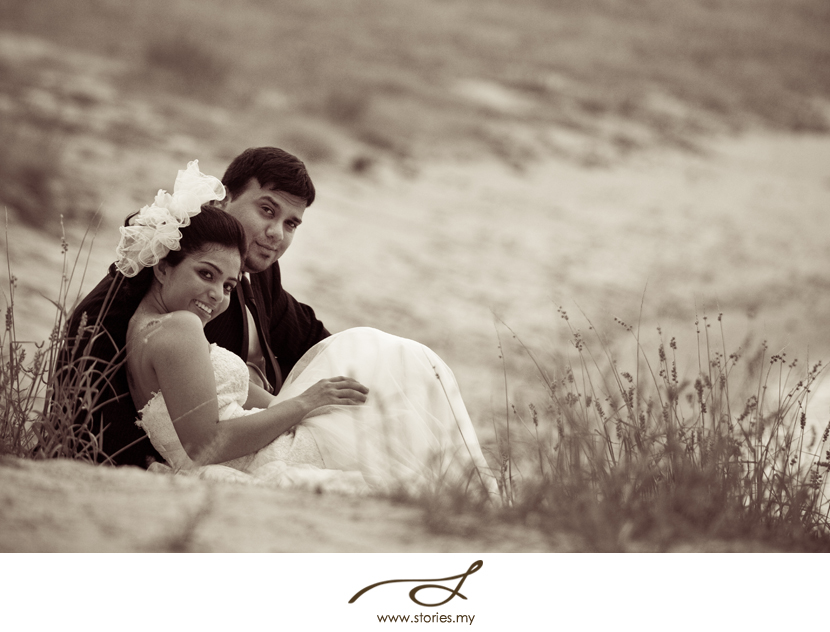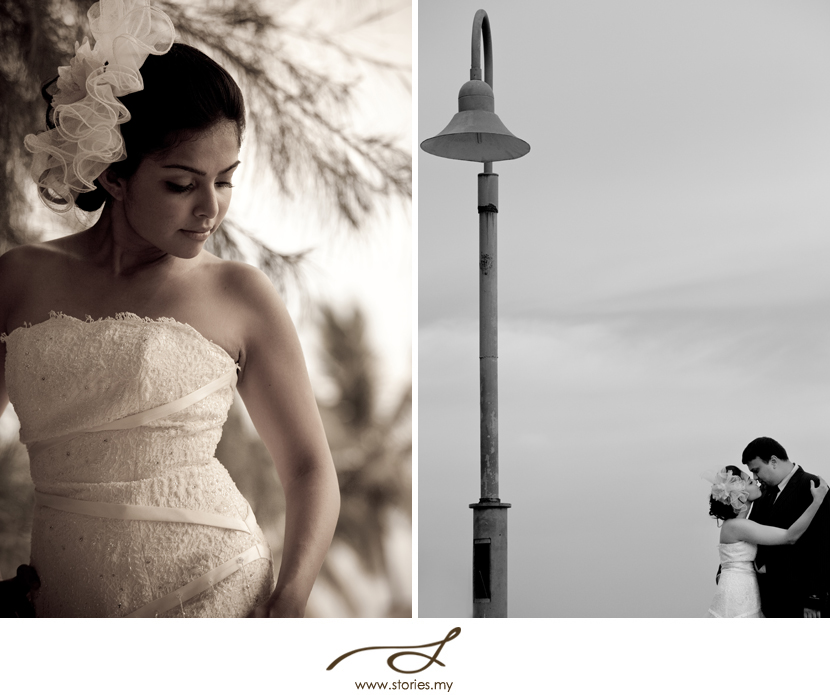 And finally, a group photo of the team I was mentoring. I had fun with all of you!