In January, I took a 2 week break to visit Egypt, the land that has always captivated me since I was a child. I haven't had a proper holiday since March 2008, so this was a much needed break from my hectic schedule. Egypt is a fascinating place, and the pyramids are definitely not a let down!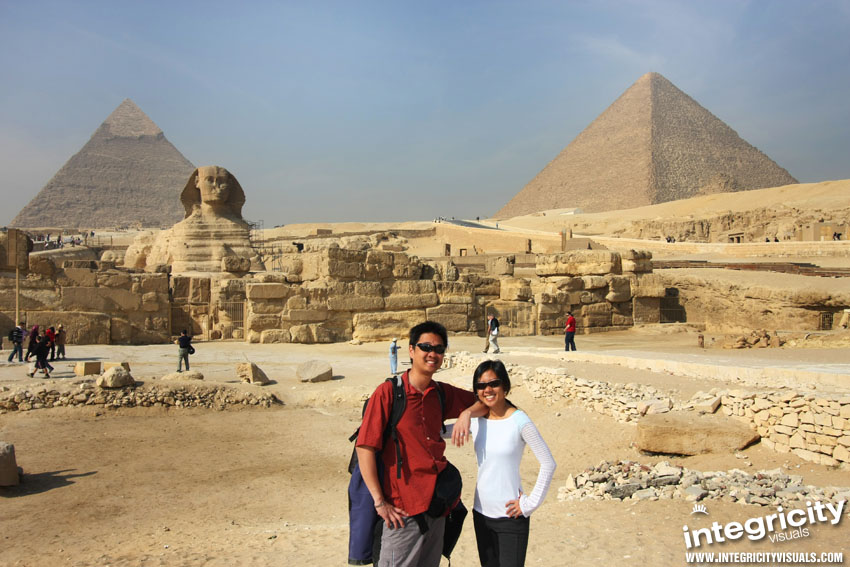 Alex and I enjoying ourselves in Egypt
One of the highlights of my trip is meeting interesting people along the way, especially since I went the backpacker route. I've made countless friends from various continents all over the world, forming the unlikeliest of friendships at times.
One such couple I met was George and Katy while we were enroute from Bahariyya to the White Desert. They are from Taiwan and they have been travelling for 6 months across the world! Wow, I can't imagine what would happen if I took such a long holiday! The moment we started talking, we instantly clicked. We shared the same 4WD vehicle as we tumbled over sand dunes in the desert of Egypt. Beautiful landscapes captivated us.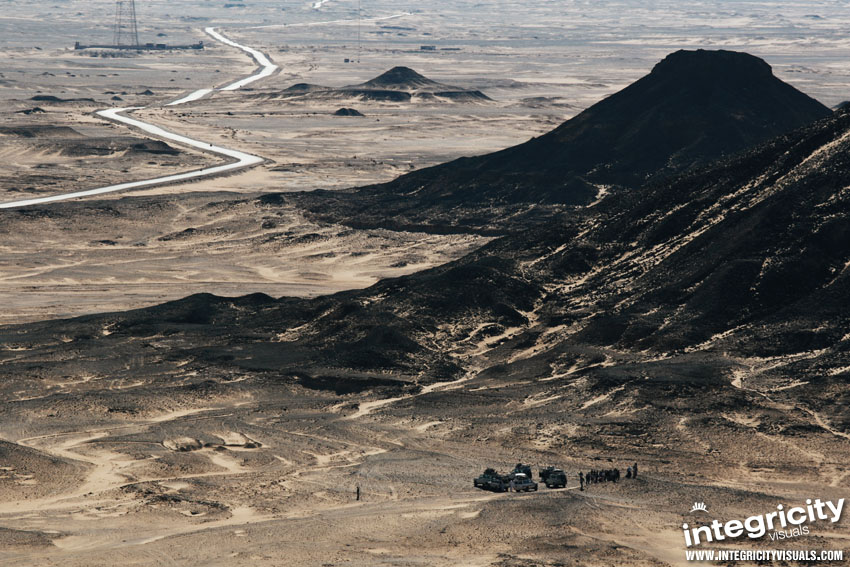 The Black Desert before we approach the White Desert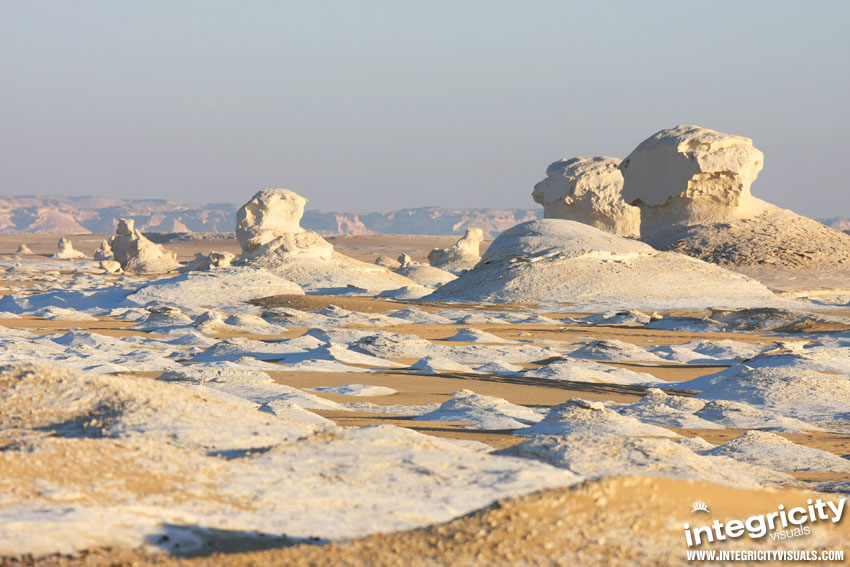 Snow-like white rock in the White Desert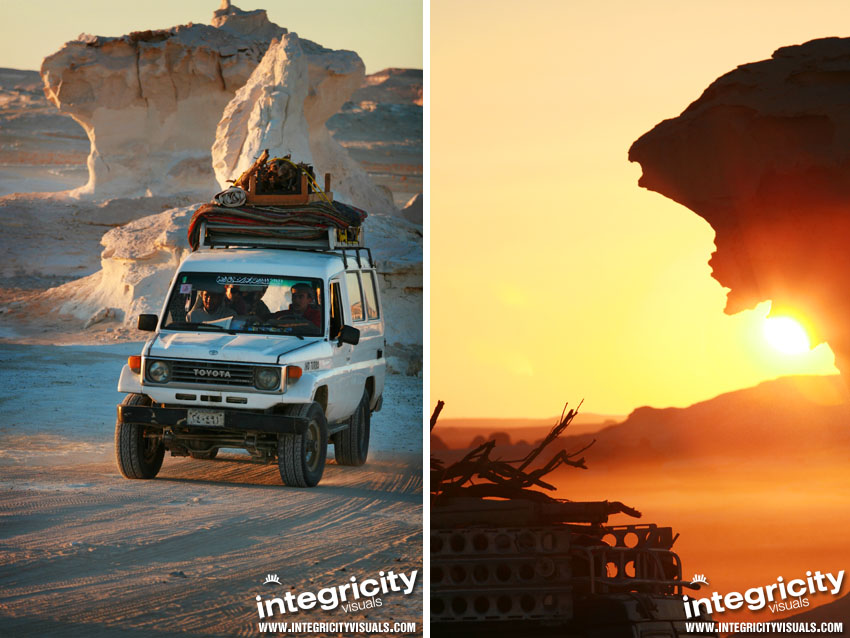 Along the way, my husband Alex found out that George and Katy are going to be married this year in 2009. With such amazing scenery before our eyes, how could we resist but offer to take a few 'couple' shots for them? Unfortunately we didn't have a dramatic gown or 5-metre veil (darn, that would have been superb!!). Here are some of the photos that we took of George and Katy in the desert that evening as the sun sets. Congratulations on your upcoming marriage, and the 4 of us (Alex, Sarah, Kristin and myself) wish you the best in all your future endeavours.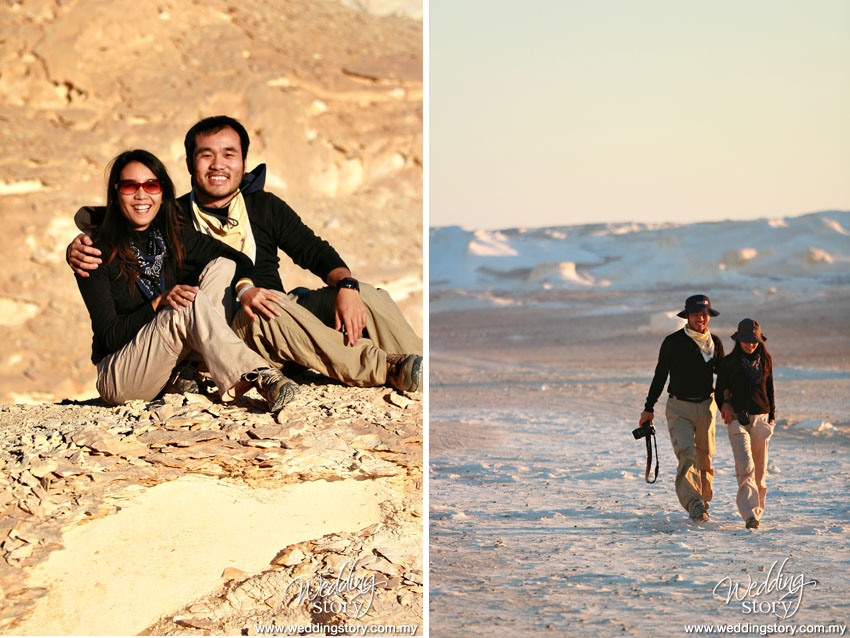 George loves photography too!