Ashley & Candace maintain a long distance relationship, with Ash living in KL and Candace in Singapore. Before I even met the both of them, Candace told me over email that she wanted to hire us to shoot her wedding and her pre-wedding portraits in Singapore. Ash and Candace are a very funny couple. They're creative (of course, since Ash is a graphic designer!) and willing to try out fun things. It was my first time shooting in Singapore. One of the things I really love about Singapore is the amazing architecture they have. So modern and funky!
This 1st January I'll be photographing their wedding in KL and then off to Krabi for another photo shoot with the both of them and their friends.
Here are some of the images from the Singapore shoot.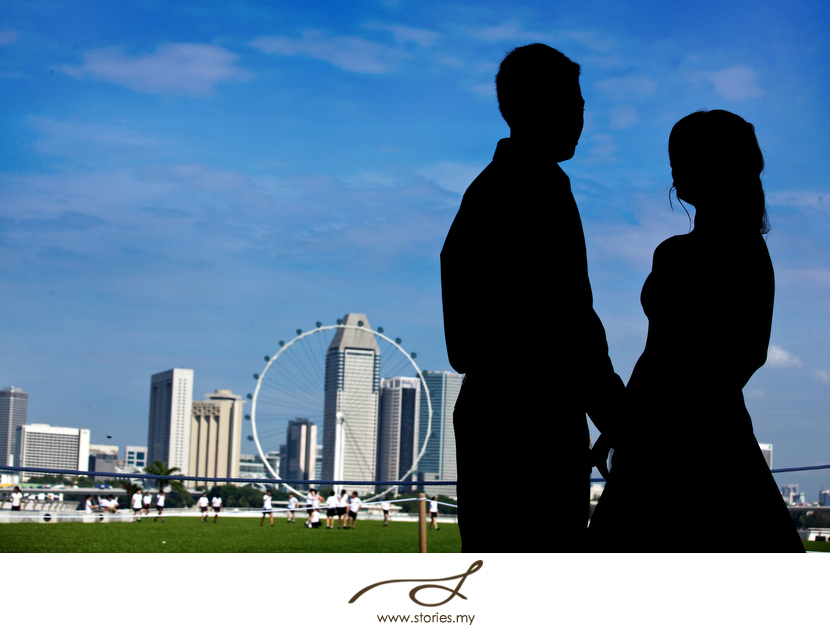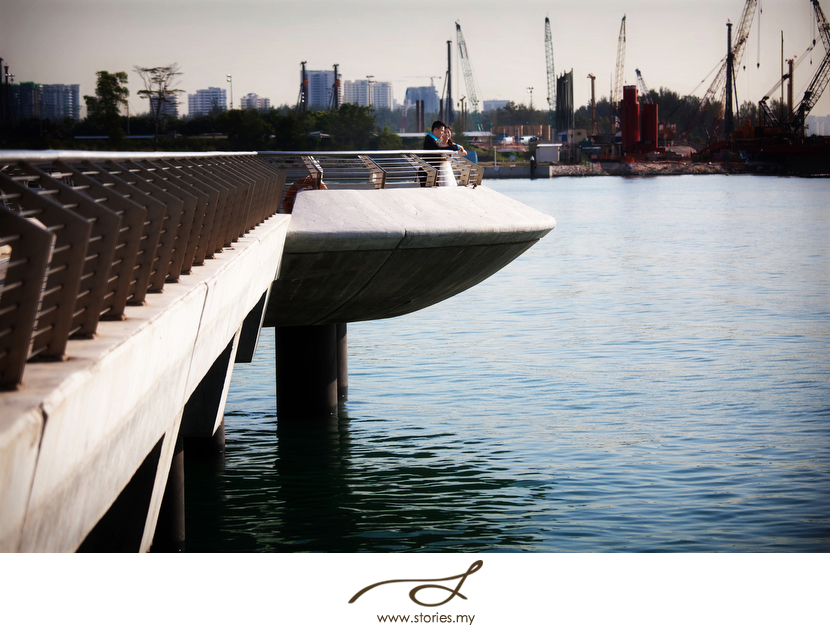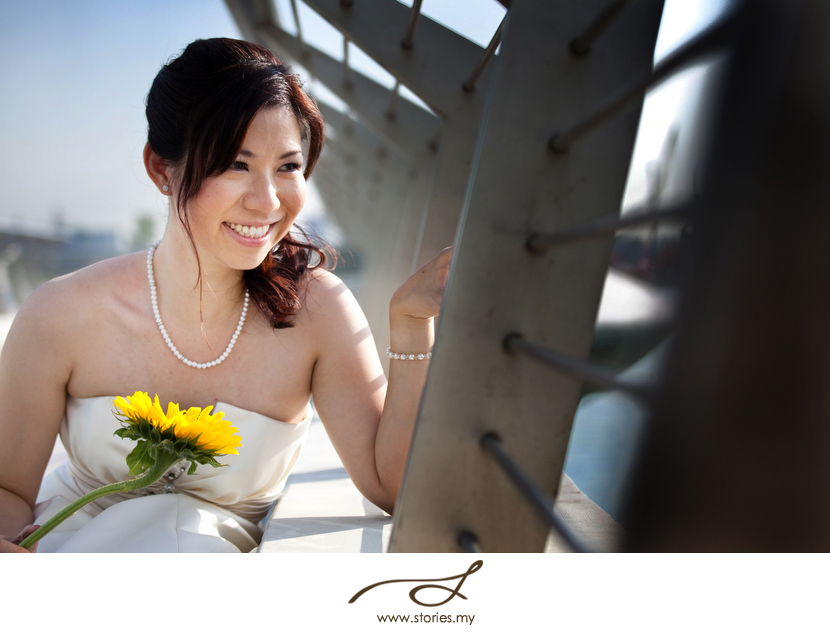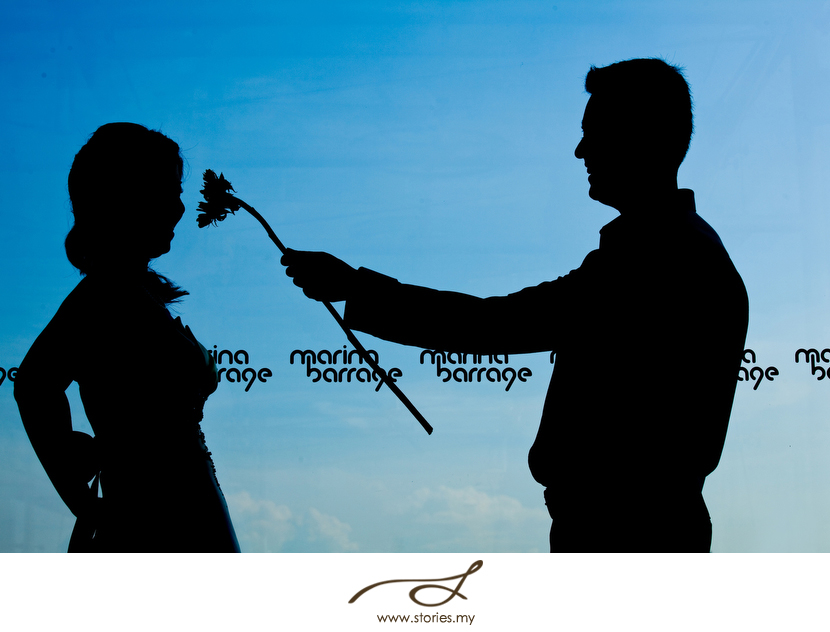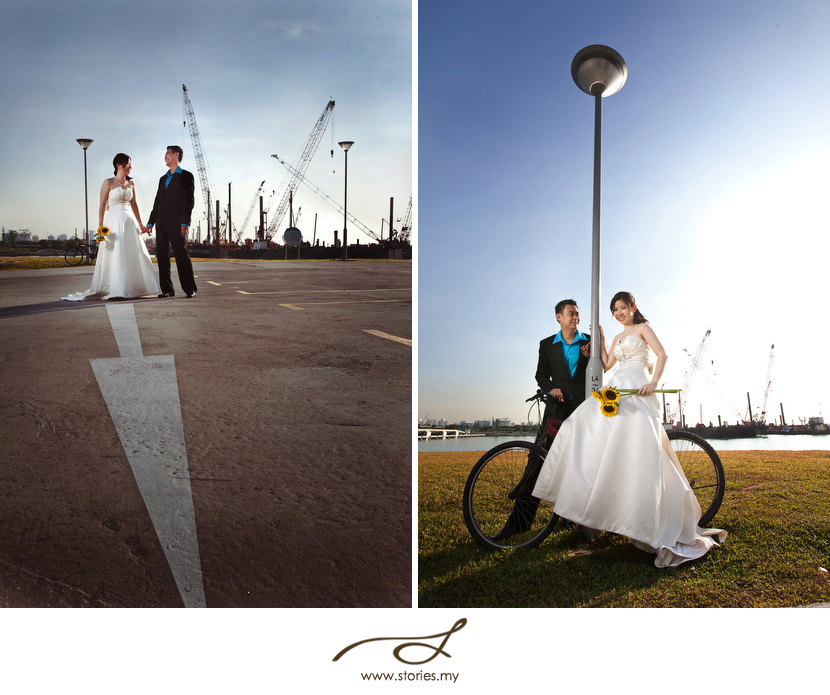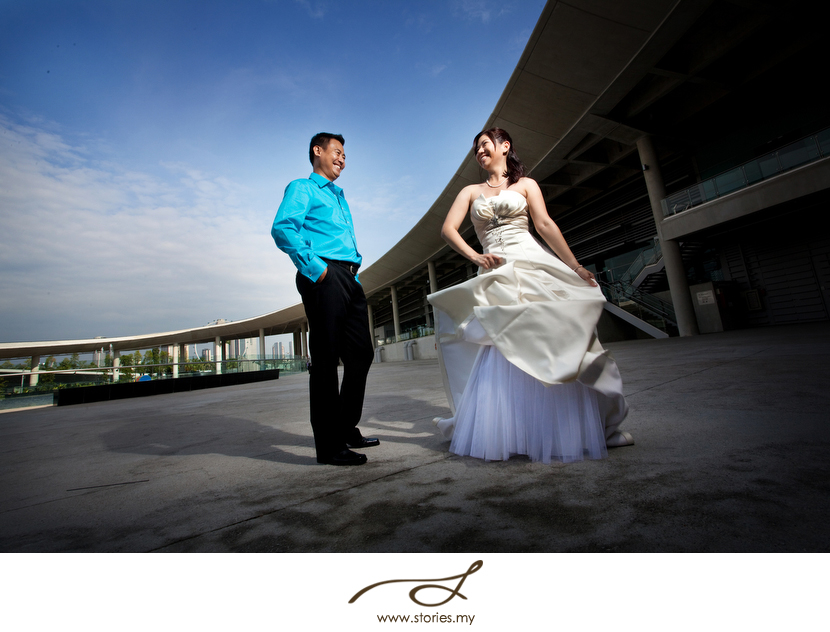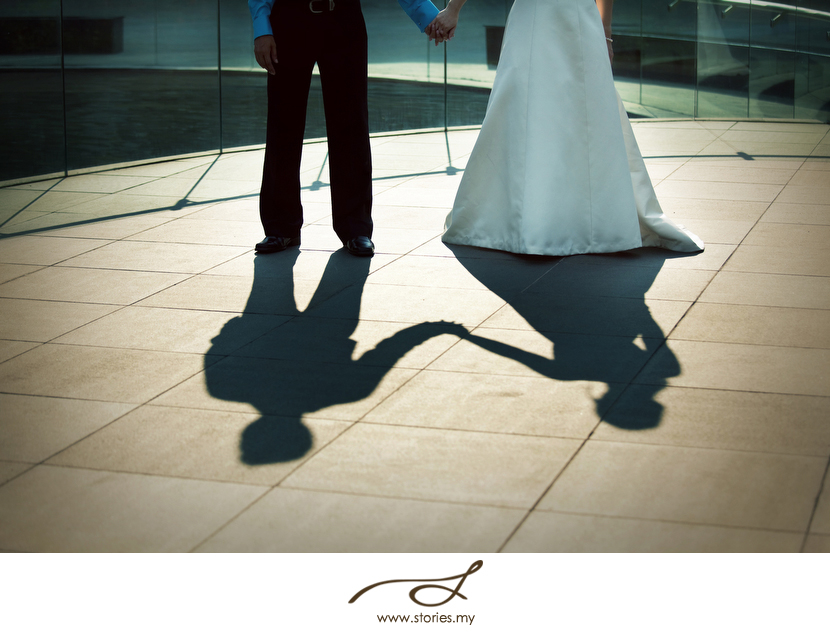 Played a lot with shadows on this shoot.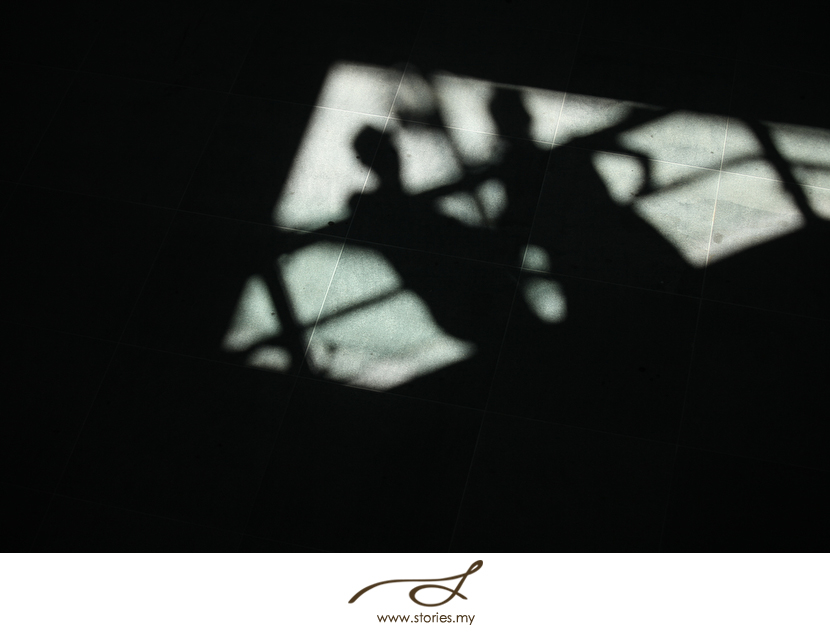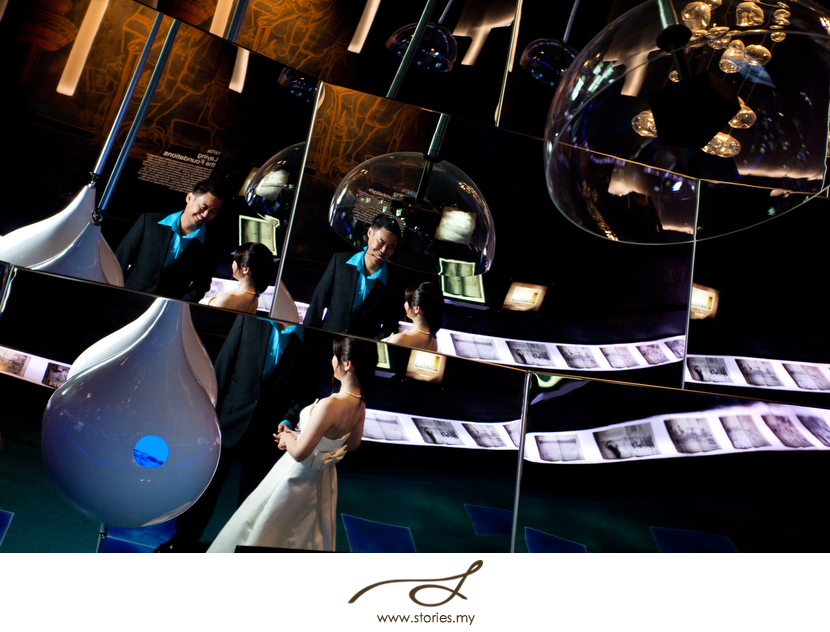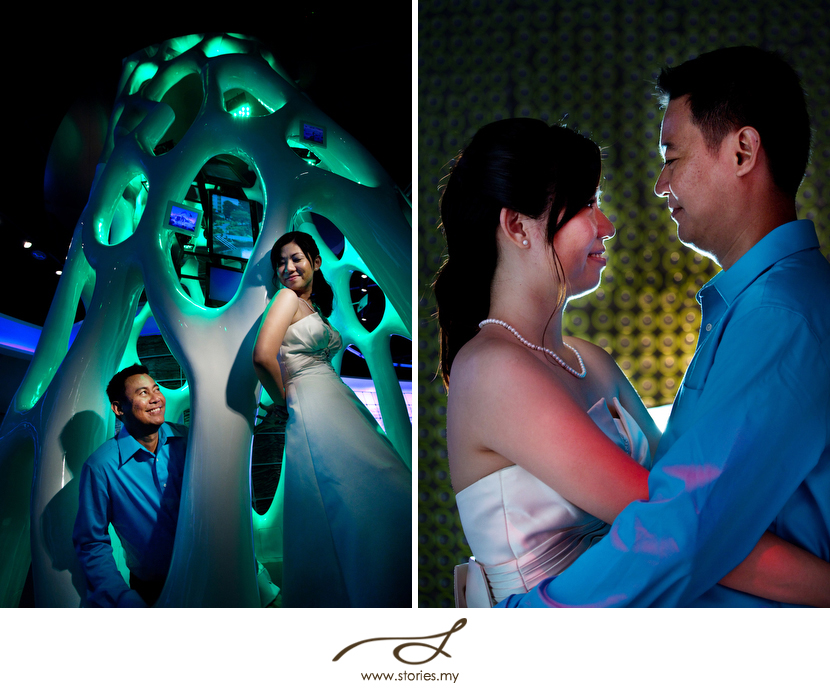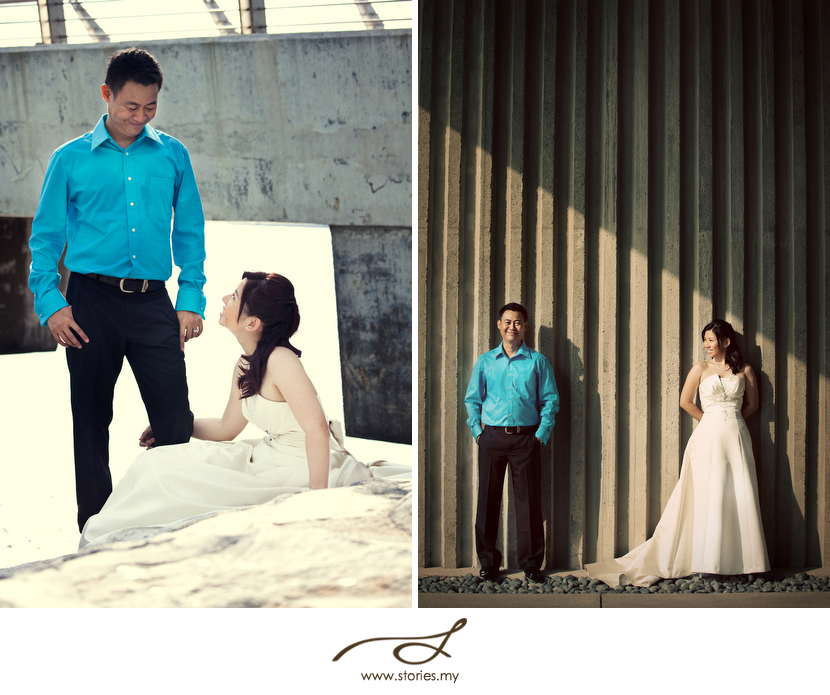 There was quite a bit of drama on this shoot. Since Ash doesn't really live in Singapore, and Candace doesn't drive in Singapore, they got a little lost on the streets, trying to pick me up, AND also getting to our first location. During the shoot, Candace's gown got a little dirty after a little 'incident' on the rooftop garden when Ash accidentally stepped on her gown during a difficult pose. :) After Marina Barrage, Candace wanted to change into something a little more casual, but her gown zip got stuck! It took Ash a lot of yanking to get the zip down again!
Brides, this is something that can definitely happen to your wedding gown! Kris of That Special Occasion mentions that gowns with zips tend to be more problematic than gowns with strings or buttons. Something to consider when you're choosing your bridal gown!
Good thing Ash and Candace have such a good nature – the zip issue didn't upset them one bit!