It's here again! Charge Up 2011, organized by LiveWire Media is back to inspire, charge up and equip people interested in all forms of media. If you have never heard of LiveWire Media before, do click on the link above to find out more. Their vision:
The LiveWire! media network exists
to link up talents and resources,
to raise up a spirit of excellence,
to lift up positive values.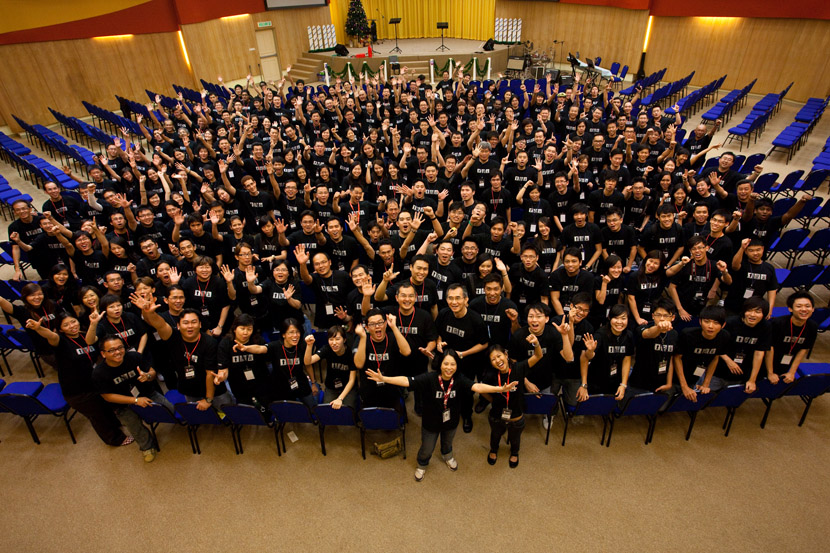 Charge Up Conference delegates, 2010
I have been involved in every single Charge Up conference since 2006. It's part of my commitment to give back to society. The conference is open for all to attend, even if you are not a Christian. You can be a student in your teens, a young adult who has no experience in media whatsoever, or a person in your 50s wanting to learn a new skill. All we require is an open heart to learn. Speakers are there on voluntary basis, and that is why the rates for the conference is so affordable! RM500 for a 4 day conference, including meals! (RM450 if you sign up before 17 Feb, and more discounts if you are a student or register in groups!)
Date: 17-20 March 2011
Location of conference: DUMC Dream Centre, 2, Jalan 13/1, Seksyen 13, Petaling Jaya
Registration info
You can choose one of the various streams offered at the conference.
Advanced Sound
Basic Photography
Intermediate Photography
Video Production
Video Post-Production
Basic Design
Motion Graphics – After Effects
Motion Graphics – Flash
2-Day Media for Shepherds Track
Ok this is where I do some shameless advertising. I am in charge of organizing the photography stream this year, and I can say that it will be an exciting time of learning… this year, our photography speaker line up consists of Louis Pang, Ke Wynn, Chun Chung, Andrew Chow, Arden Khoo, Aaron Lam, Goh Choon Ean, Mark Leo and myself!
My two presentations are titled "Shooting with a Mission" and also "Creating Multimedia Presentations that Inspire". The topics are not about wedding photography specifically, but about using your photography skills with a mission. Are you using your gifts and skills for a purpose? How can you think beyond still images and create presentations that are meaningful and with a message? What are the tools that you need?
Whether you are in the Basic or Intermediate Photography stream, you will be given a project to complete within those 4 days. For the Intermediate Photography stream delegates, you will have the opportunity to create multimedia presentations for non-profit organizations… such as the sample below. This video was created during last year's Charge Up conference.
Alex will also have a speaking session, but his is for the Shepherd's Track, a stream designed to equip pastors, ministry and mission leaders to walk the creative paths that God is laying down for their church, ministry, or organization.
Hope to see you there!