Just like every other parent I know, there are some moments in life that are just etched in your mind forever. Like that first cry your child made at the hospital which made you cry too. That moment she took her first few steps, or when she babbled those semi-incoherent words that you swore meant something. Lately, I've been feeling a little emotional too, as my 5+ year old is now about to leave preschool and head on to her first year in primary.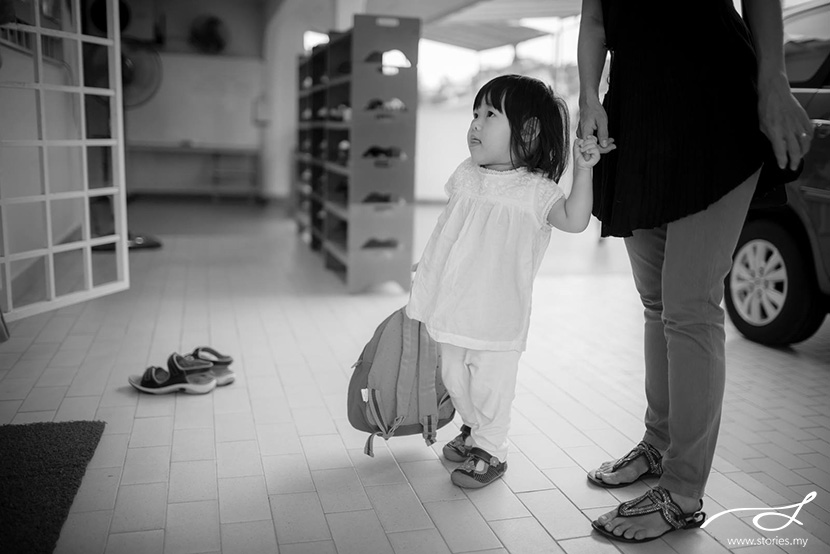 First day at preschool

It felt like just a few blinks ago when she stepped into preschool, all scared and tiny. Being a December baby, she was just 2 years and 1 month when she joined the 3 year old class in January. She blossomed from a timid girl to a confident and intelligent child. In fact, going into year 1, she is not fearful at all, but really more excited than the nervous wreck I am!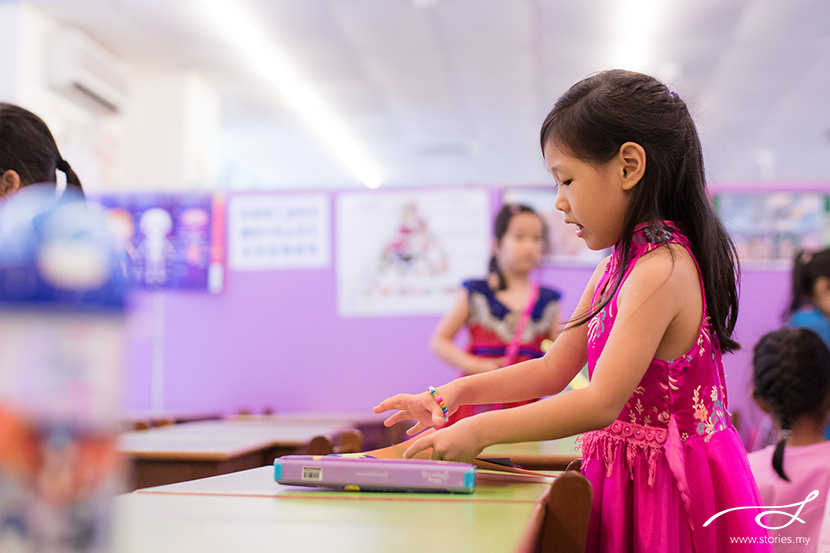 Packing up on her last day at preschool, just after her Merdeka party
I just want to cuddle her close to me, never wanting this baby to grow up. But she has, and she will continue to do so…growing more and more independent as a person. It's hard to verbalise this feeling, so bittersweet. So proud of her, and yet this tinge of sadness that her baby years are ending faster than I am willing to acknowledge. Soon, I'll have a teenager with acne and boyfriend problems and then the day will come when her dad will have to walk her down the aisle to the man she loves.
But for now, I'll just cherish these memories and be brought back through time with captured moments.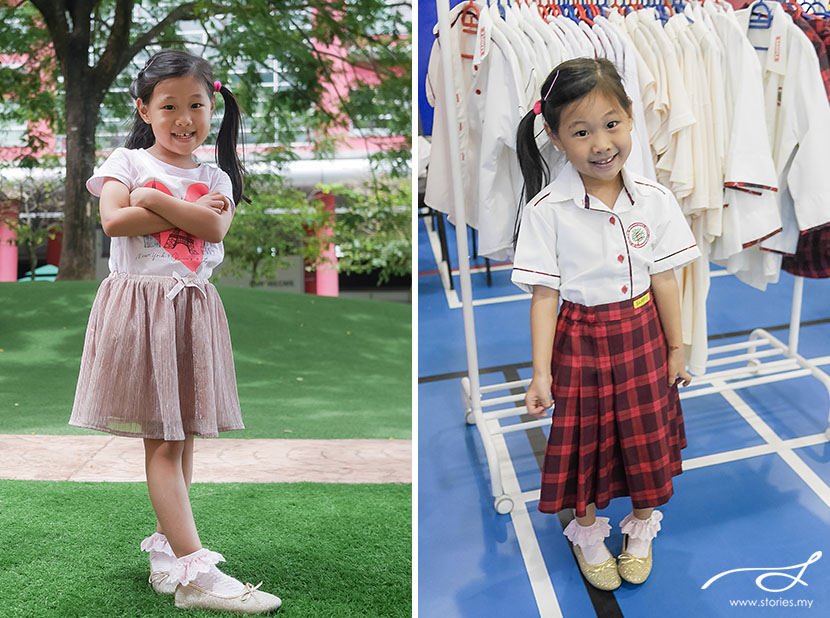 Gearing up for Year 1 on orientation day