The thing that strikes me about Sumi is how infectious her laugh is. She is so bubbly and always joyful. I am sure that is one of the reasons Siva is drawn to her! A few weeks before their engagement shoot, I met up with them at Starbucks in the Curve. Only one sandwich to be shared between the both of them for dinner. "Gearing up for the photo shoot & wedding" they said. Wow, such resilience.
Even though it rained half way through our shoot, Siva & Sumi's spirits remained high. We continued the shoot in the rain, and in complete darkness, even after the sun had set. I love doing really impromptu things like this with my clients. Makes life more exciting! At the end of the shoot, Sumi said, "This is sooo much fun!" Well, Sumi, I had a really awesome time too. Looking forward to your wedding in March.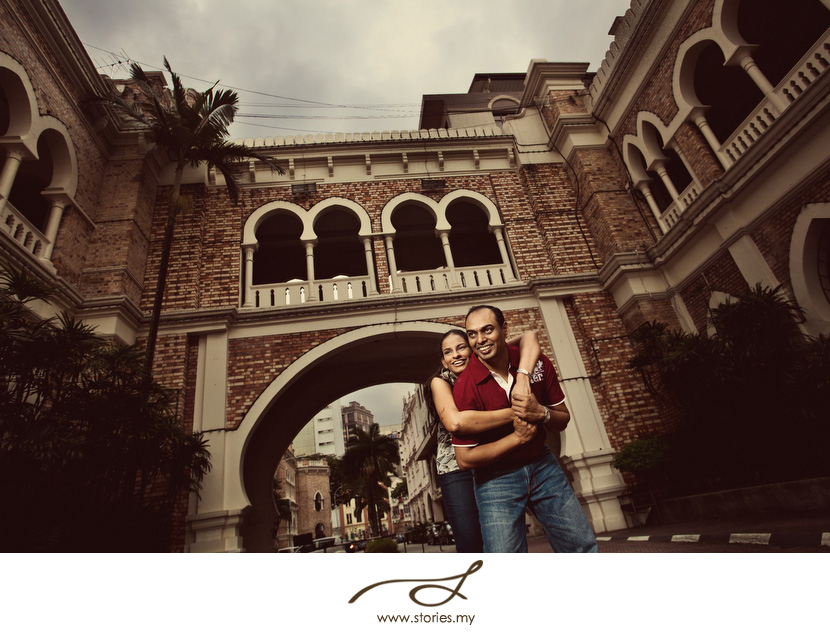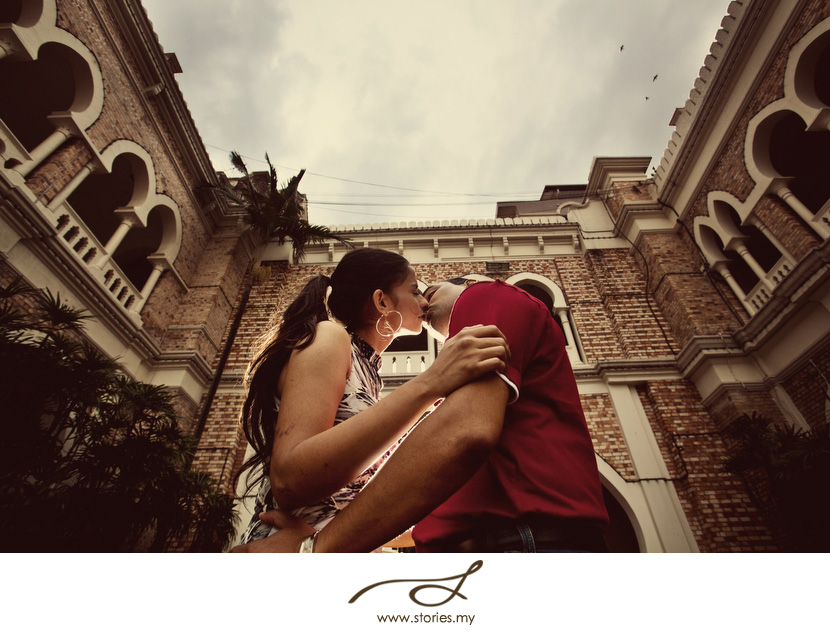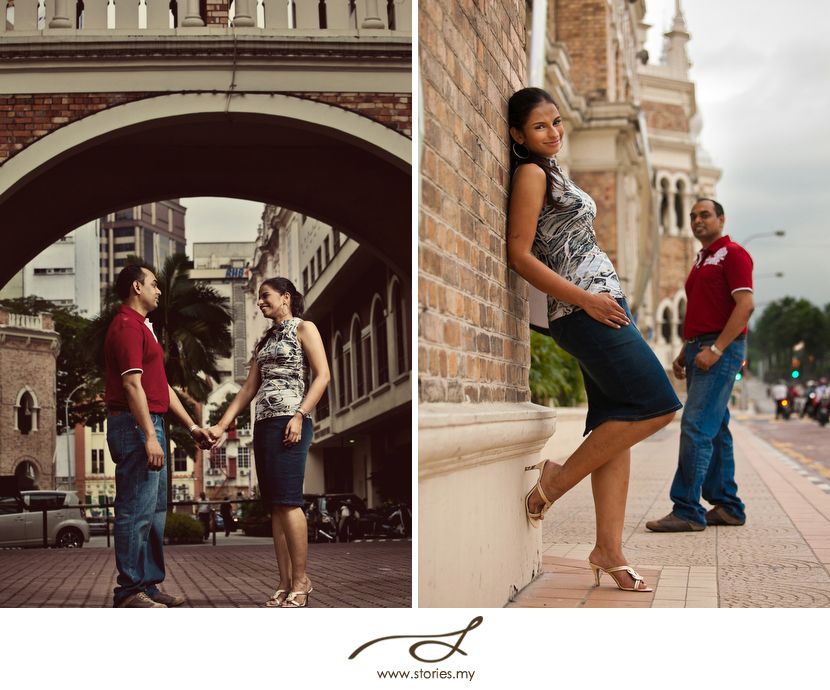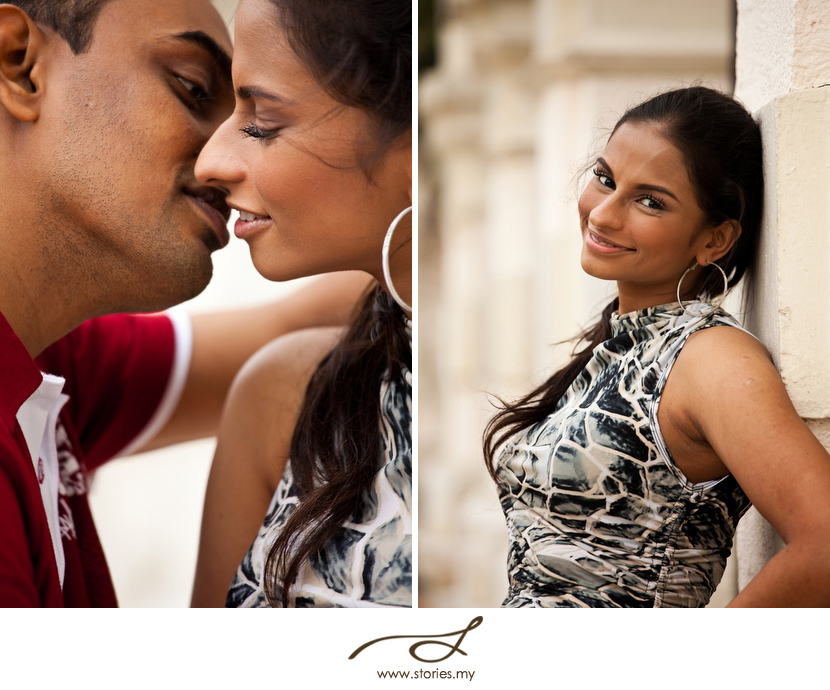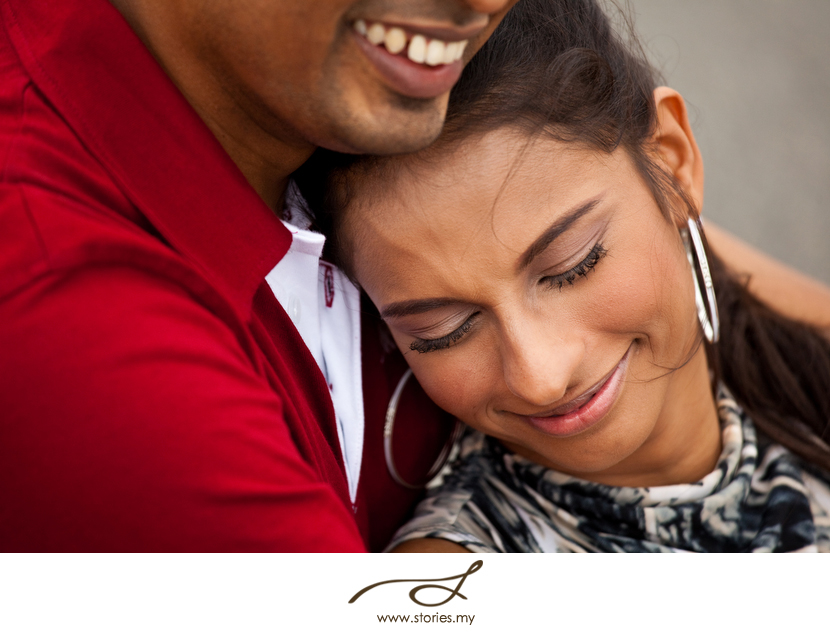 A quick change of outfit (at the Dataran Merdeka carpark toilet!) and a new location…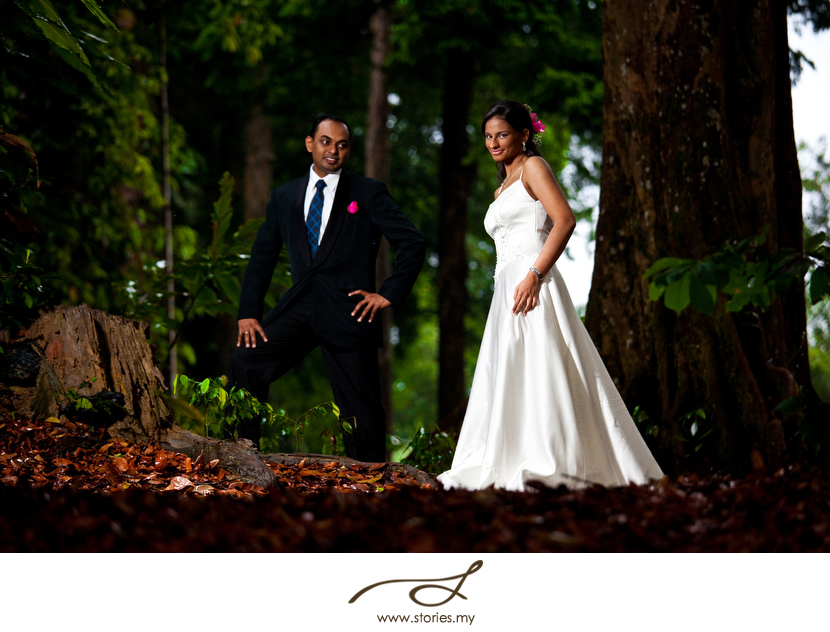 It started raining when we arrived at FRIM. Luckily the make up artist had this really cool strawberry umbrella in the car…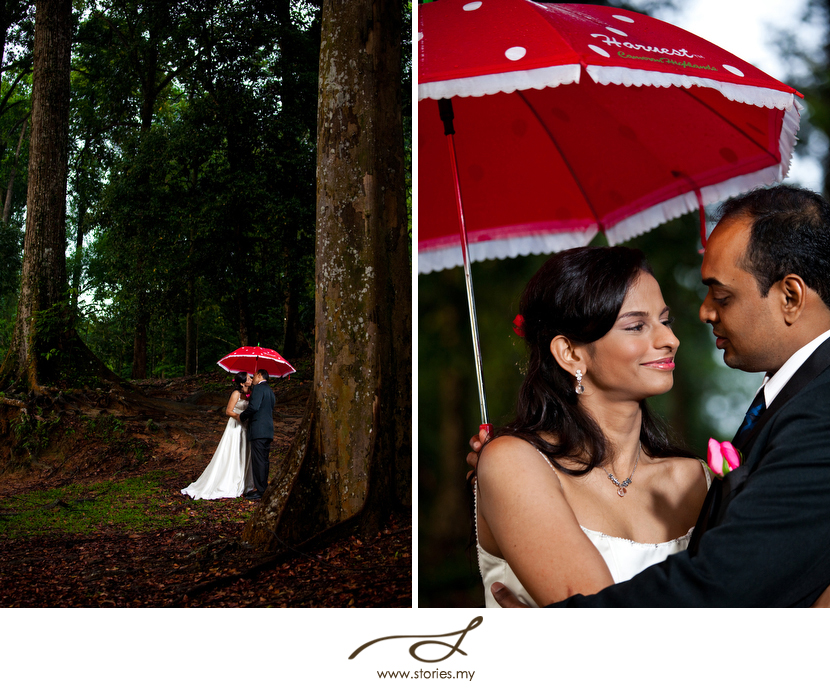 It's so cute, I wish I could claim the glory and say that I planned it all. :)
In between intermittent rain, the sun came out for a short while – maybe 10 minutes?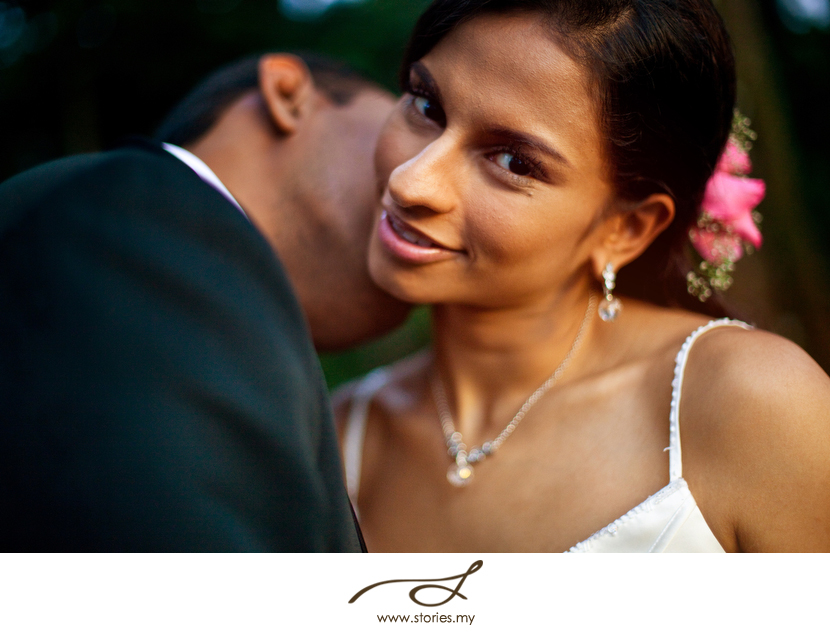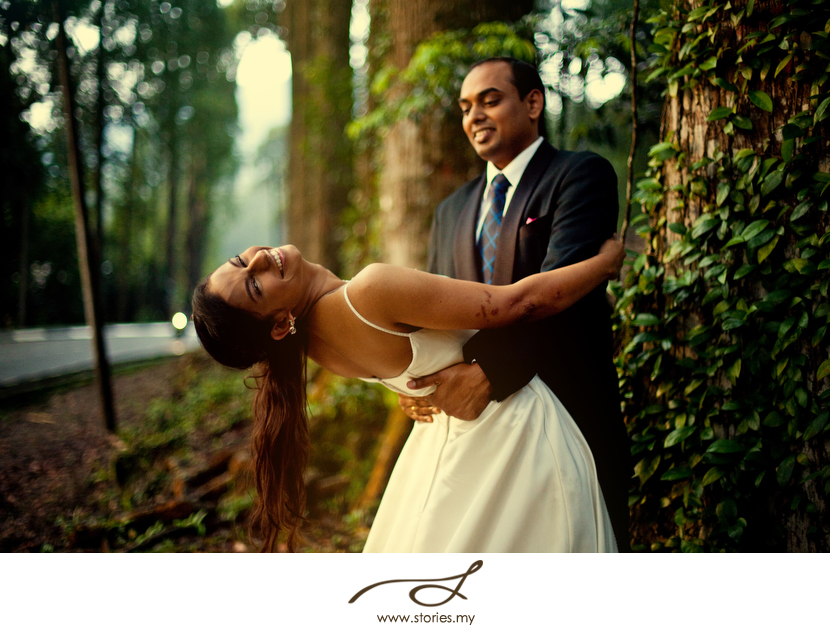 And then the sun set, and it rained again…
This is where it got really interesting…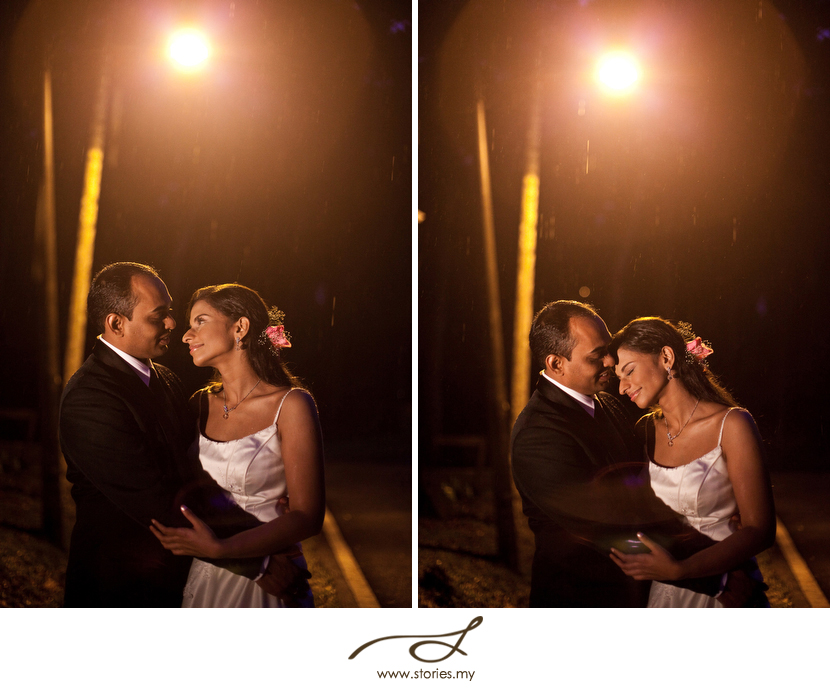 Since it was already raining, why not just go ahead and get wet? With so little light to play with, I decided to manoeuver two cars (Siva's and mine!) into the best position for the shots below… (and Shu Wan holding one video light next to them)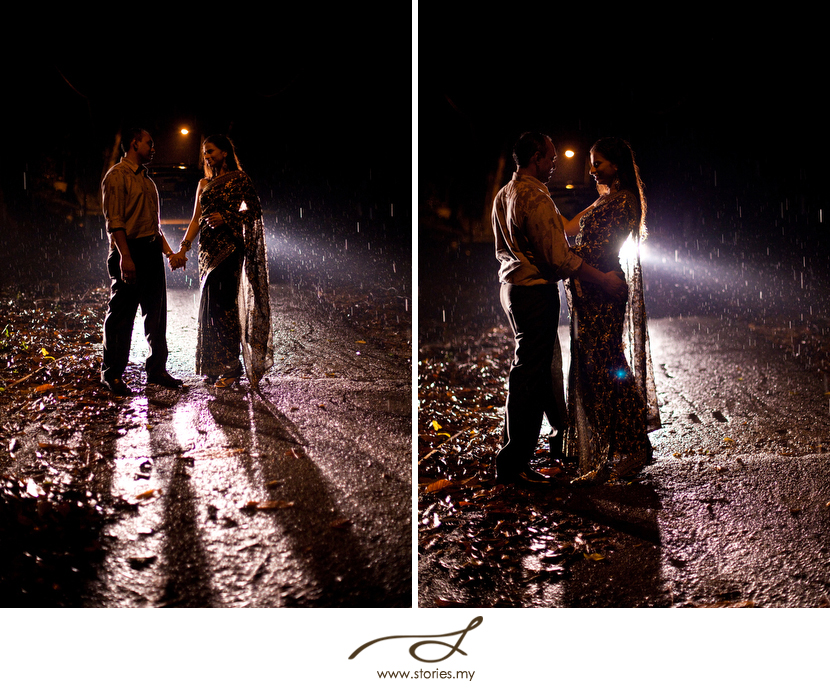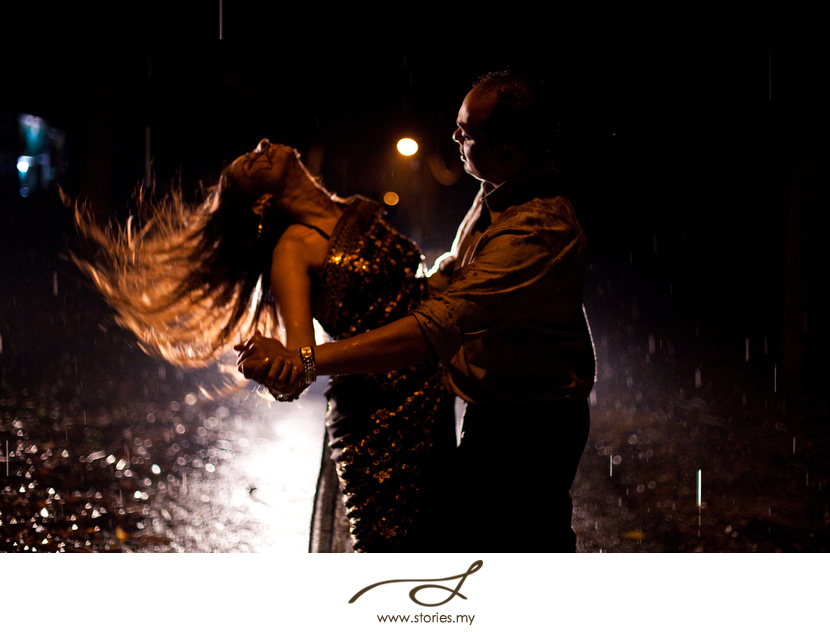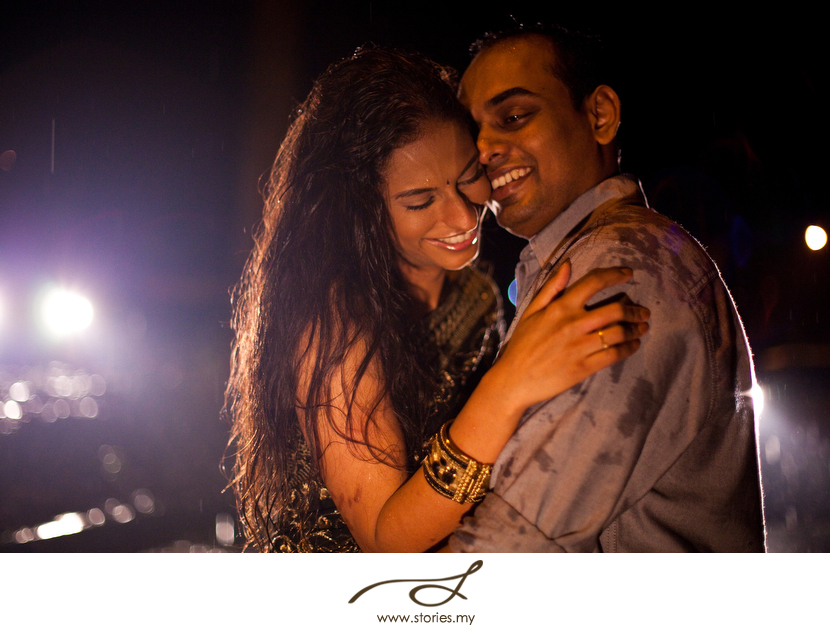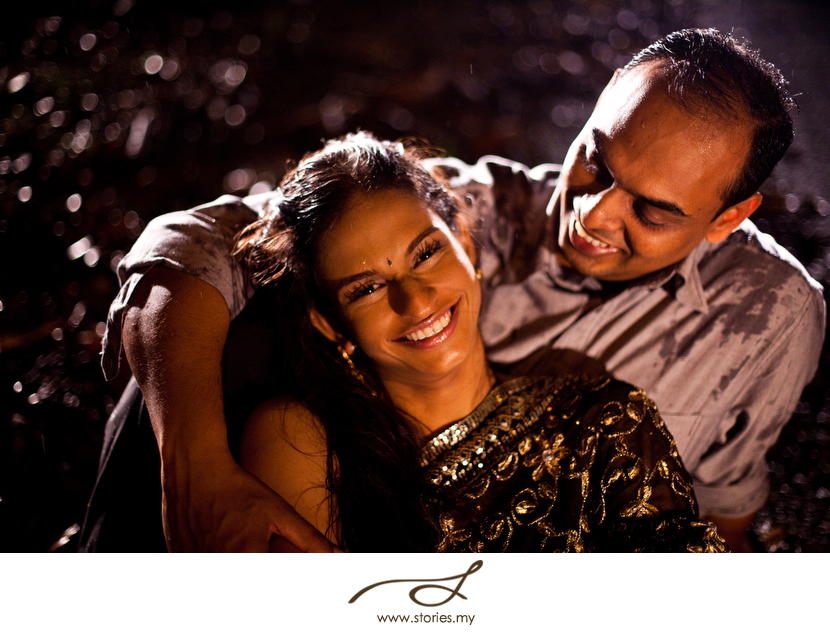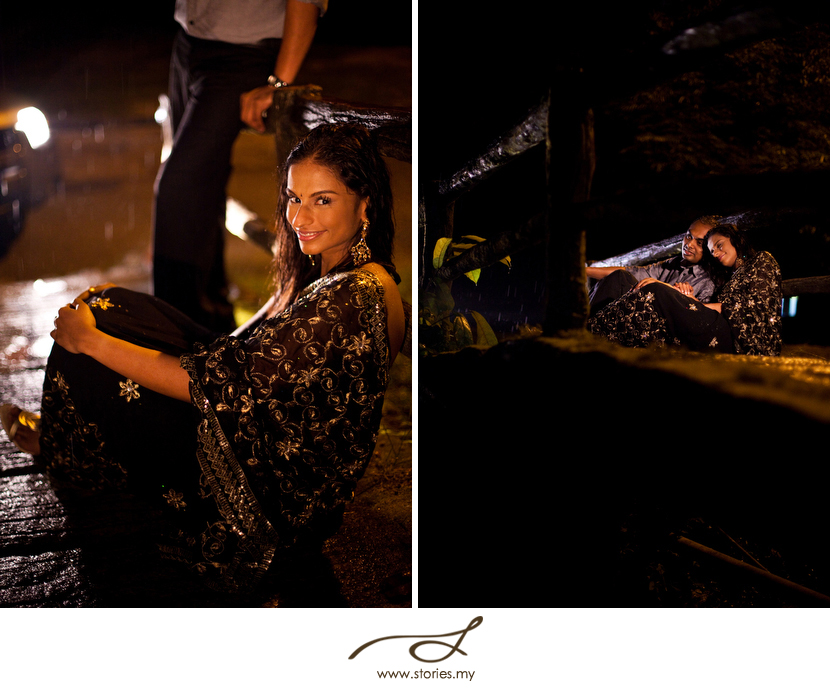 Definitely a memorable shoot! Anyone else up for a shoot like this? Possibly wrestling in a mud pool? :)