I am really excited to announce our latest addition to the Stories family – Nigel Lim! As our family grows bigger, we hope to be able to cater to everyone's needs in a better and even more efficient way. I believe that we have a strong team of people who are dedicated, passionate and able to deliver good work to all our clients. Nigel, we're excited to have you join us, and we are definitely looking forward to seeing amazing work coming from you in the near future. Below are some of Nigel's images that were created in the recent past.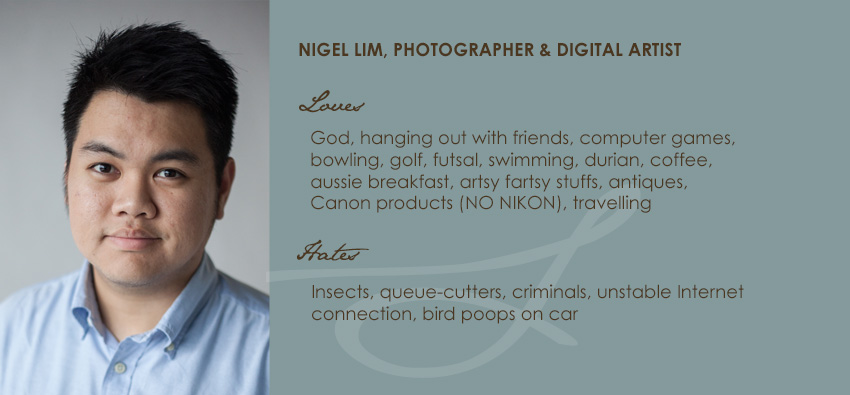 Nigel found his love for photography and videography at a very young age. When he was 10, he held a camera and started taking photos/videos whenever he was on a family vacation. It was just a hobby for him at that time. Since then, he never stopped doing what he loves most.
In 2008, Nigel got himself a DSLR. It was still quite a new thing back then. Without any help, he explored the camera all by himself and that's when he realized he had an eye for photography.
After finishing high school and college, he decided to study photography more in depth. Nigel took up a degree in RMIT Melbourne and he studied Bachelor of Arts (Photography). While he was there, he covered some weddings and events part time. It was also as an avenue for him to improve his skills. This was when he decided to make photography his career.
After graduation, Nigel flew back to Malaysia and continues to pursue his dream here.
Nigel's ability in wedding photography is to capture split-second precious "aww" moments. He loves paying attention to details. Building a good relationship with his clients are important to him because it will ensure that he and his clients will have a stress-free, fun, and happy day on their special occasion.