I almost fell off my chair when I read Kathy's email some time back. Their trip to Malaysia was going to a whirlwind one, as they only had a short break before flying back to Australia again. The main purpose was to attend a friend's wedding, but of course, why not squeeze in time for a pre-wedding shoot? Best of all, why not fly in to Langkawi for a day trip, just for the shoot?
I tried to convince her to spend at least 1 night in Langkawi (you won't regret it!) but time really wasn't on their side. So our shoot became a little adventure. They arrived in Langkawi by noon, did their make up & hair, had lunch, and by 3pm off we went! I prayed so hard for great weather because we only had that short window of opportunity to shoot. God smiled on us, and the weather was absolutely gorgeous.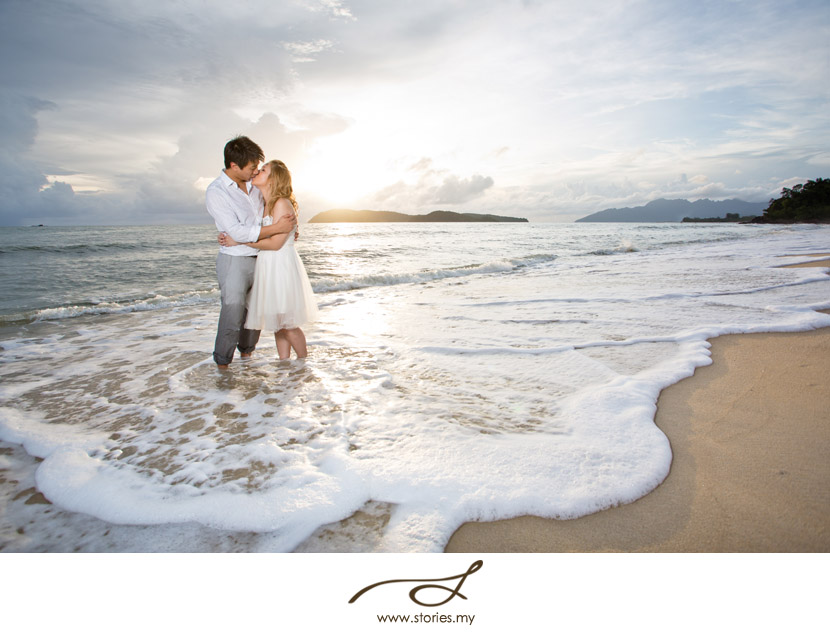 By the way, don't you think Kathy's short dress is just gorgeous!? I love how everything looks really simple and casual. She had also brought some props for the shoot, all the way from Australia!