I must admit that the thought of seeing a woman going through labour and finally delivering her baby scares me. A little. Even though I have 2 kids of my own… but I went through c-section and I never really experienced childbirth the way it was meant to be…. natural and painful. So I was a mix of emotions when Crystal hired me to document the birth of her baby Ethan last month. I was a tad bit worried that I might pass out when I saw blood.
The whole experience was new to me. About a year ago, I was also supposed to photograph another birth, but that didn't quite happen the way we expected (pun not intended!). When Crystal's delivery date drew near (18th May) and she started having contractions, I was a bit of a nervous wreck! I would check my phone frequently for updates, and was all charged to head out to the hospital when needed. On Thursday night, she checked into Pantai Hospital but by Friday evening, she was still far from delivering her baby!
That Friday night, I went to watch a movie, and even lugged my camera gear into the cinema, just in case! Crystal really suffered through hours of labour, and it was only on Sat night (11pm) that I was called into the hospital. I must say, she is one tough cookie. With no painkillers, she laboured and delivered beautiful baby Ethan at 3am on the 22nd of May. I could see how supportive her husband Wei Leong was through the entire process. Even though it was pretty back-breaking to help support Crystal in the tub, he did it over many hours with occasional stretches. I think Crystal was in the tub for a good 7 hours!
When Ethan came out, there was a sigh of relief and lots of happy smiles around.
Overall, I am just so amazed at this miracle called birth. How wonderful it is to witness a human being coming into the world. It is just so beautiful.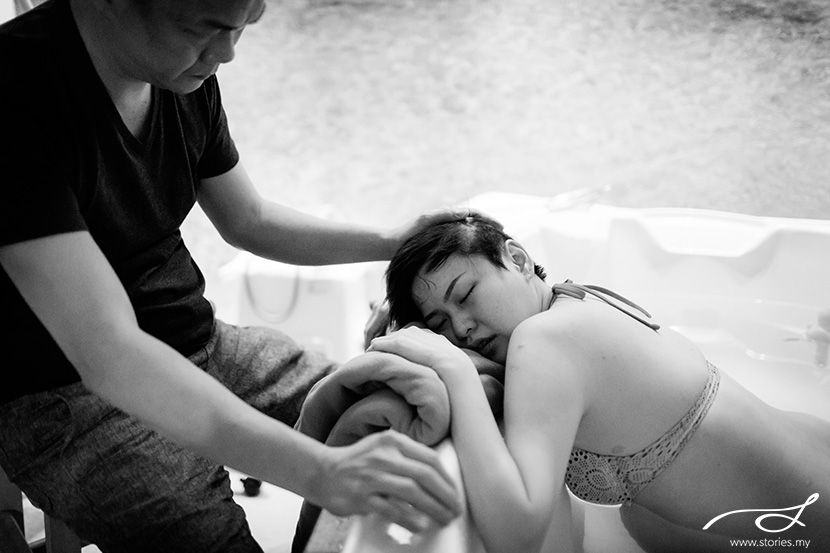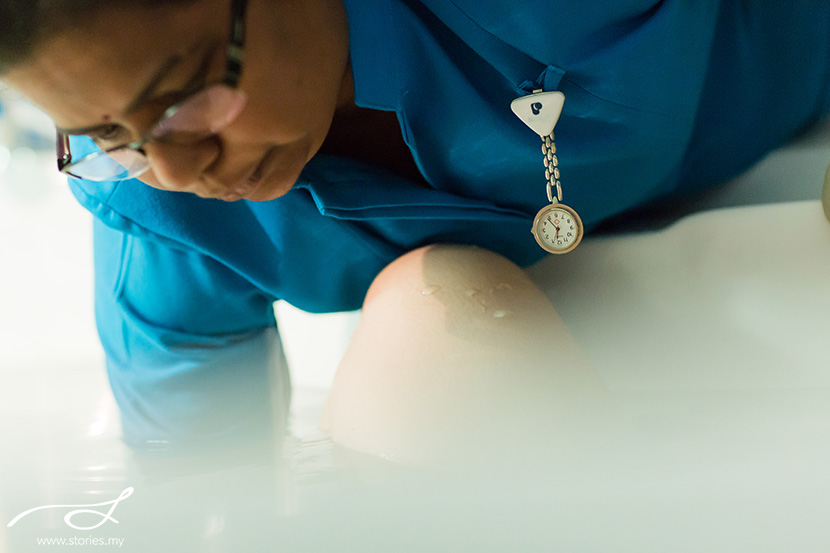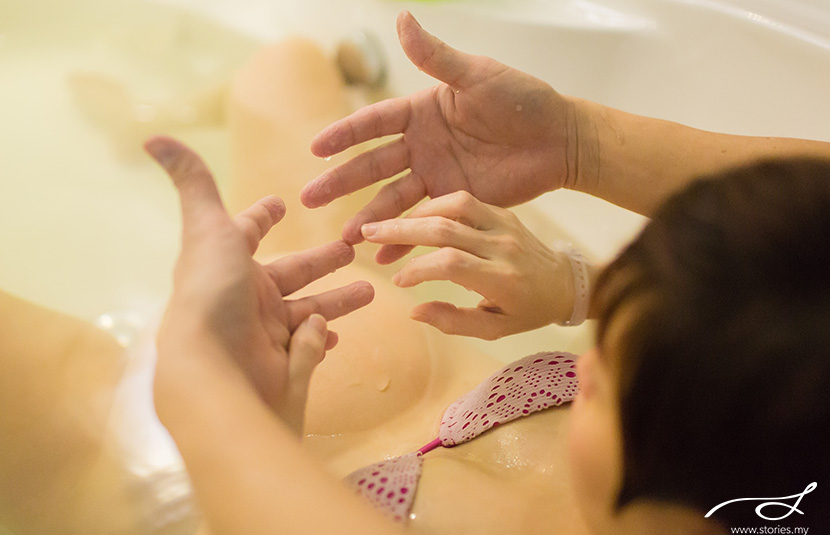 Extra interesting notes:
1. Lighting was extremely difficult in the dim room, since they wanted to create a more relaxing and conducive environment. Flash photography wasn't allowed and occasionally a spotlight would be turned on at times – so thank God for high ISO and experience shooting in low light!
2. The little floating duck is a thermometer! How cool is that. It was the first thing I spotted when I arrived.
3. The nurse and doula was in the room all the time, monitoring the contractions, keeping Crystal warm by pouring water on her. Dr Paul came in towards the end to receive the baby. I truly respect those in this profession, their personal lives are dictated by the lives of others!