Candace said, "Grace, I'd like you to come with us to Krabi on our honeymoon as our photographer."
Are you kidding? Of course I would!
Well, the trip wasn't really a honeymoon trip, but a holiday with some of Ashley & Candace's closest friends. It was more of a pre-honeymoon trip, because after we left, Ash & Candace left Krabi for Phuket for the real honeymoon.
And so I traveled to Krabi with Alex to meet Ash & Candace and 6 of their friends there. It was a really fun trip, and since it was my first time to Krabi, I thought we might as well extend our trip. Isn't Krabi amazing?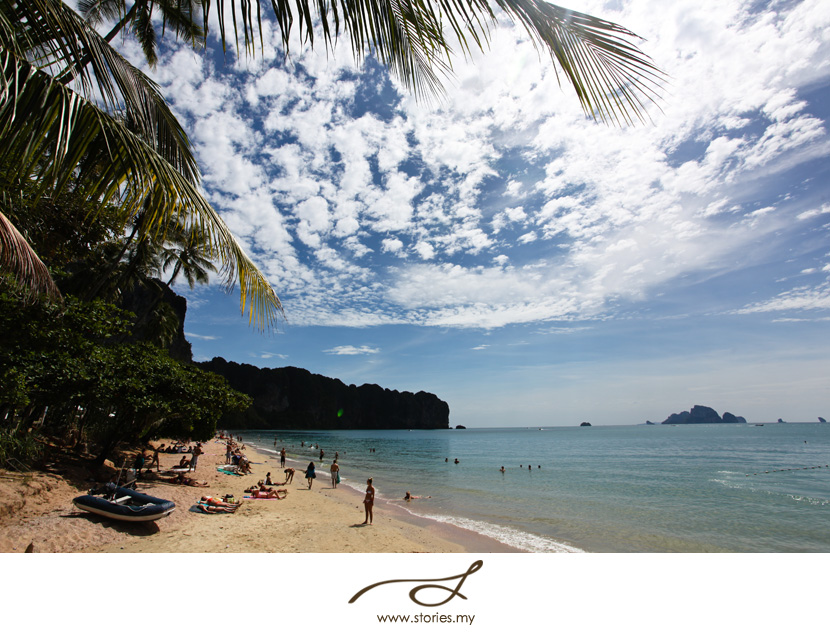 Blue skies, nice sandy beaches… ah….
When Alex and I visited Railey beach, we were like the minority. Seriously there were more Westerners there than Asians. And of course, being the typical Asian that we are, we sat on the beach, under the shade, when everyone was out there on the beach in the HOT sun. And it WAS hot!!!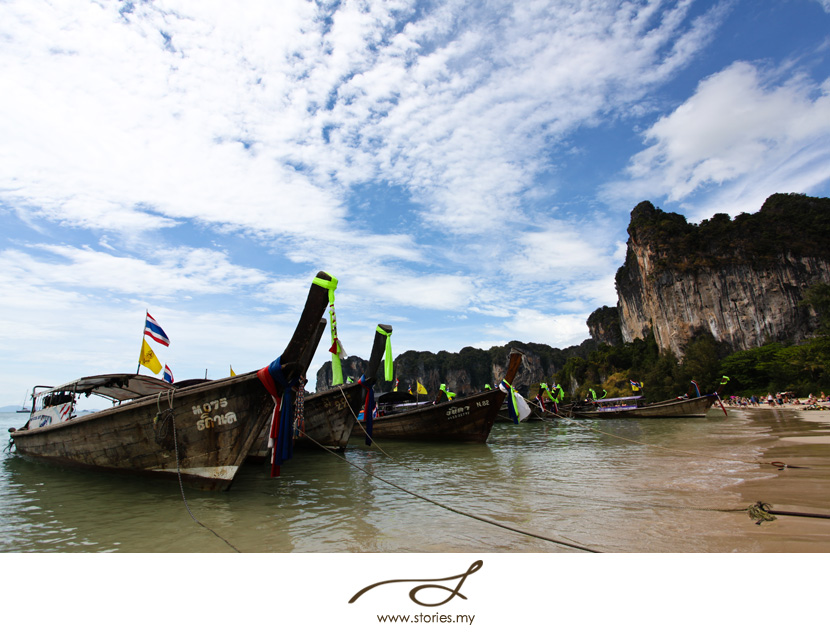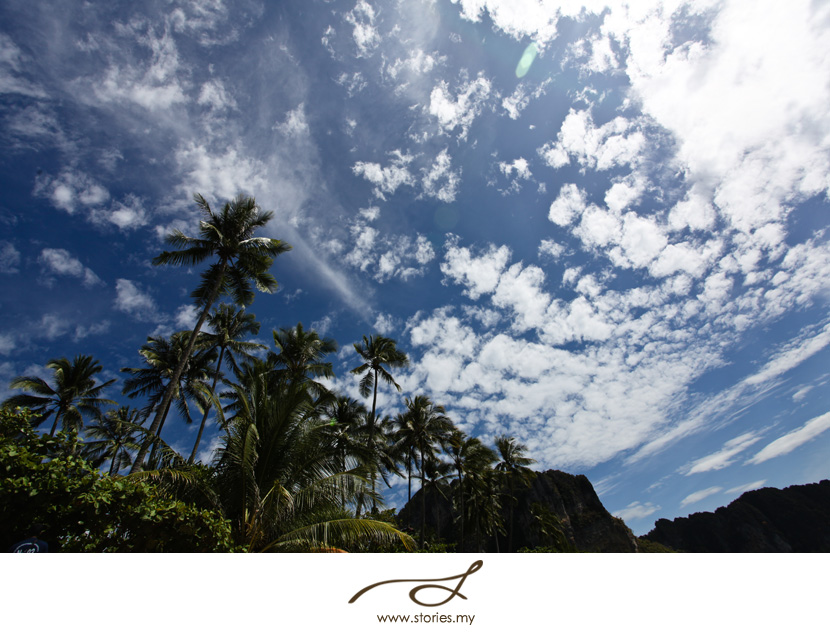 Every morning, the sun would be blazing down on our backs, and then in the afternoon, it would rain. When Ash & Candace arrived in Krabi with their friends, it was pouring! This was taken after the rain subsided.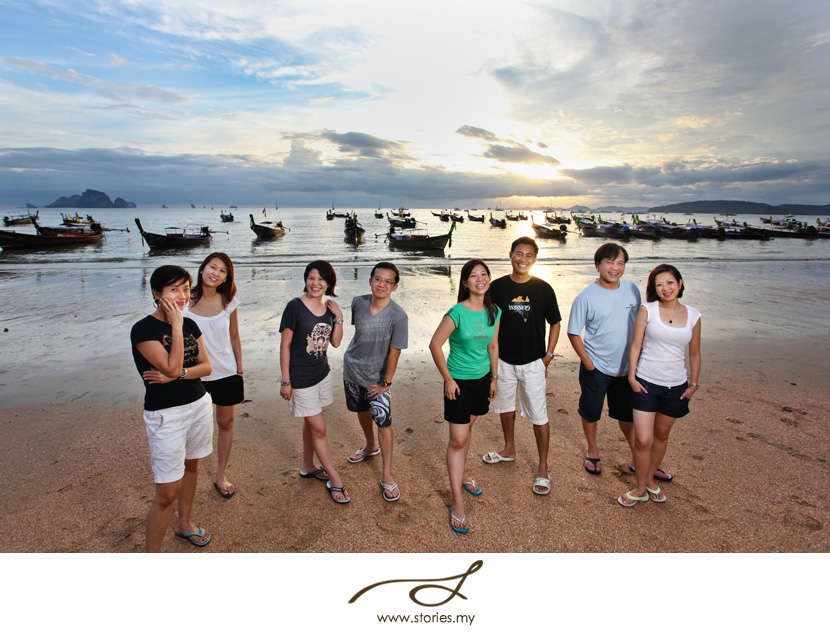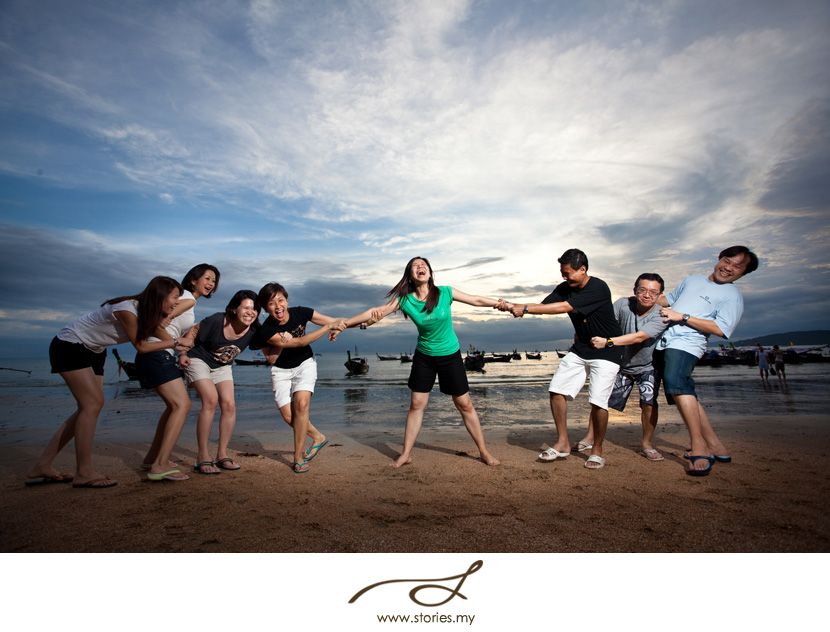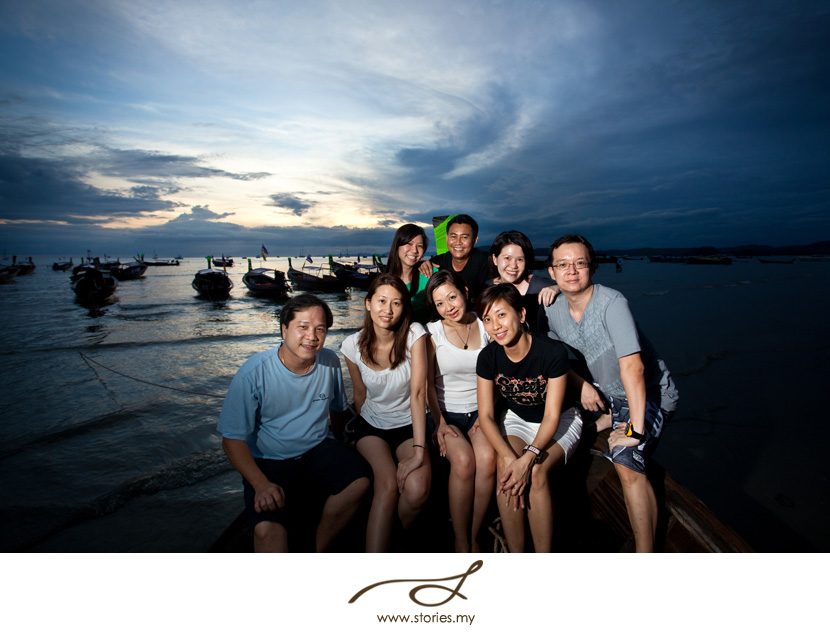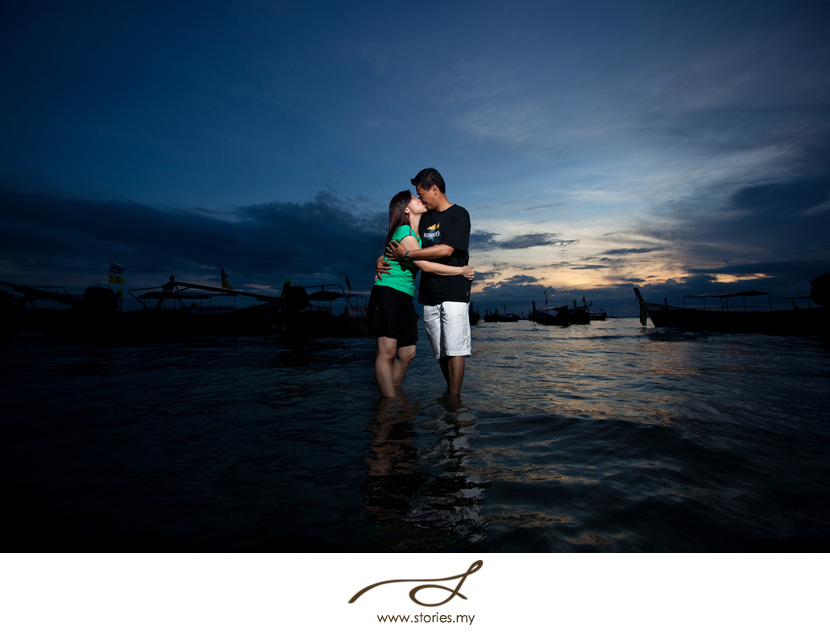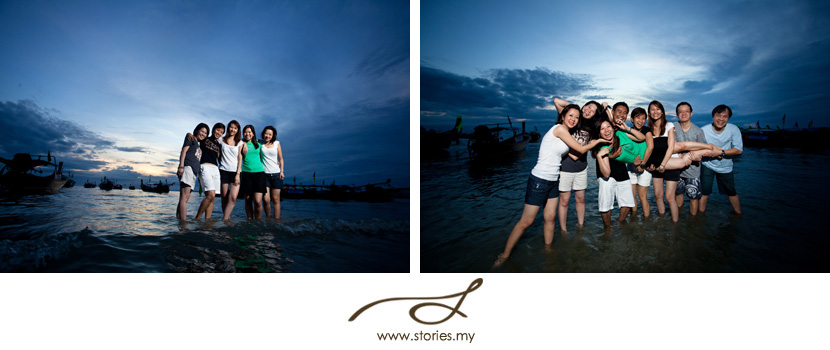 One of their purchases in Krabi. Ash & Candace, are you sure you want to wear this t-shirt on your honeymoon?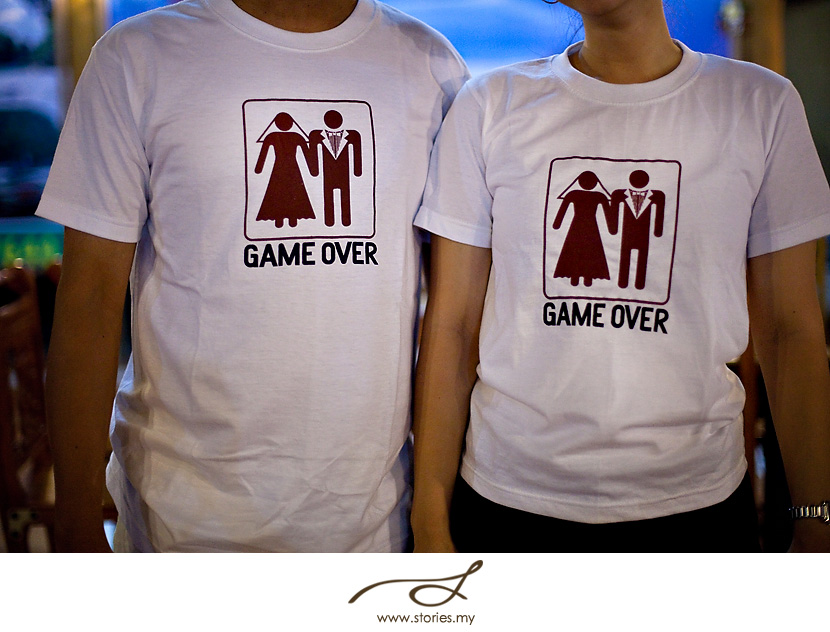 The next day, the 10 of us went on a organized tour around Krabi. The troop, getting ready for the day.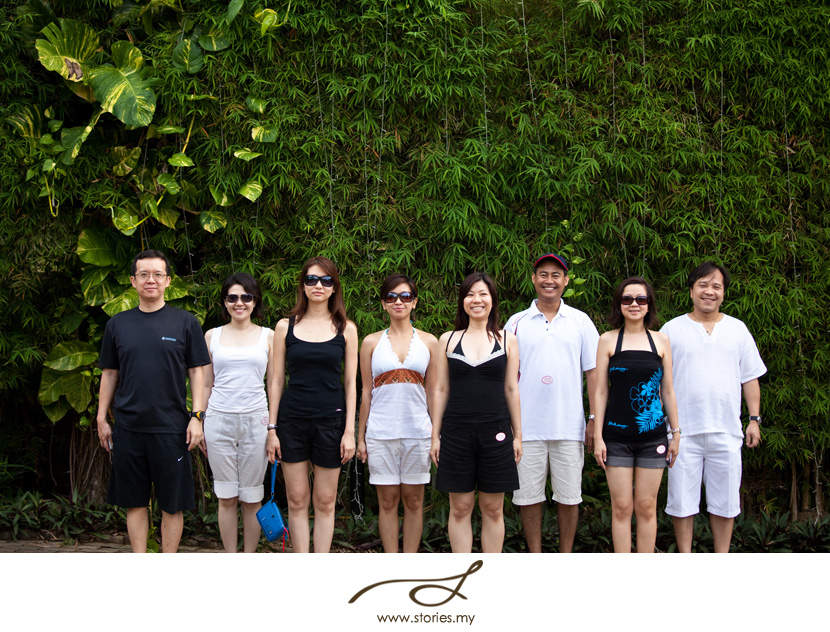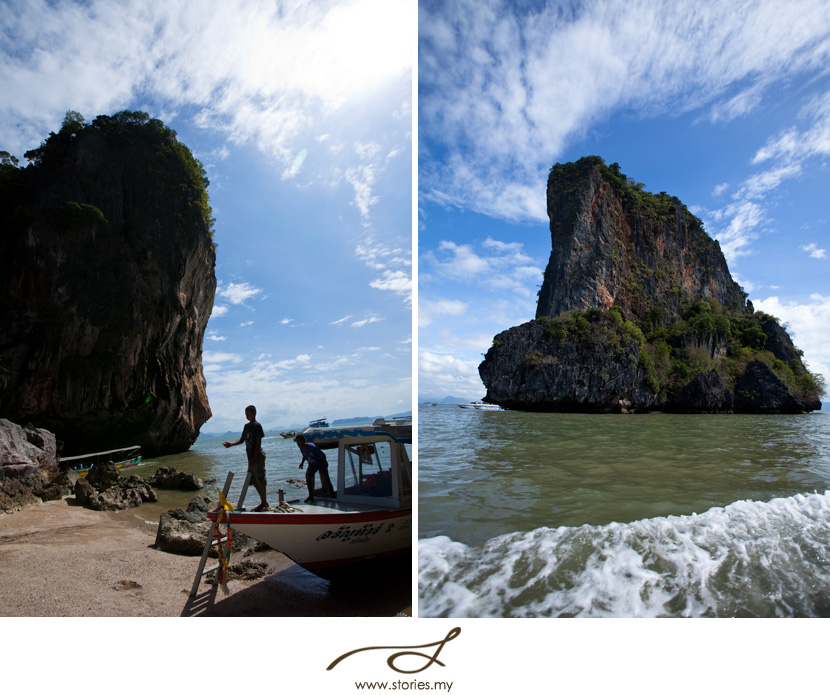 First stop: The famous James Bond island.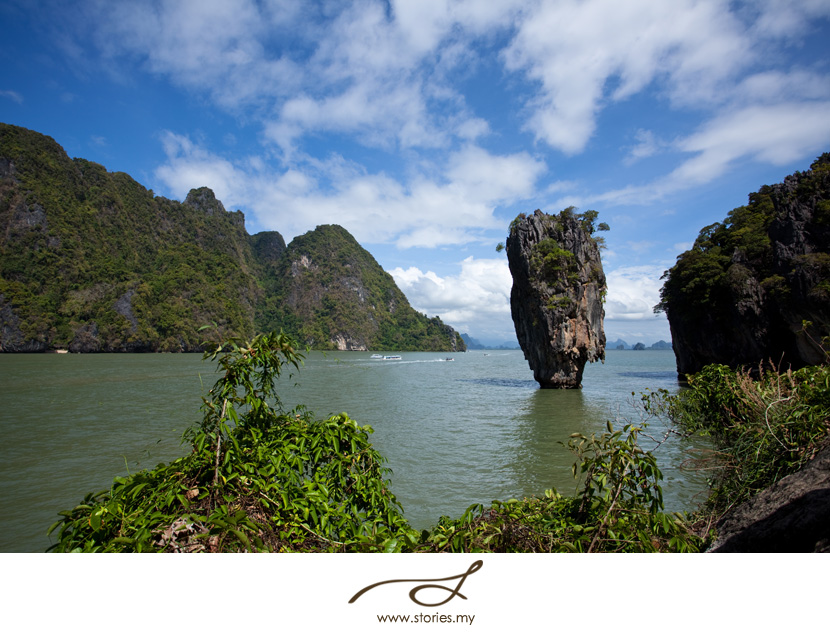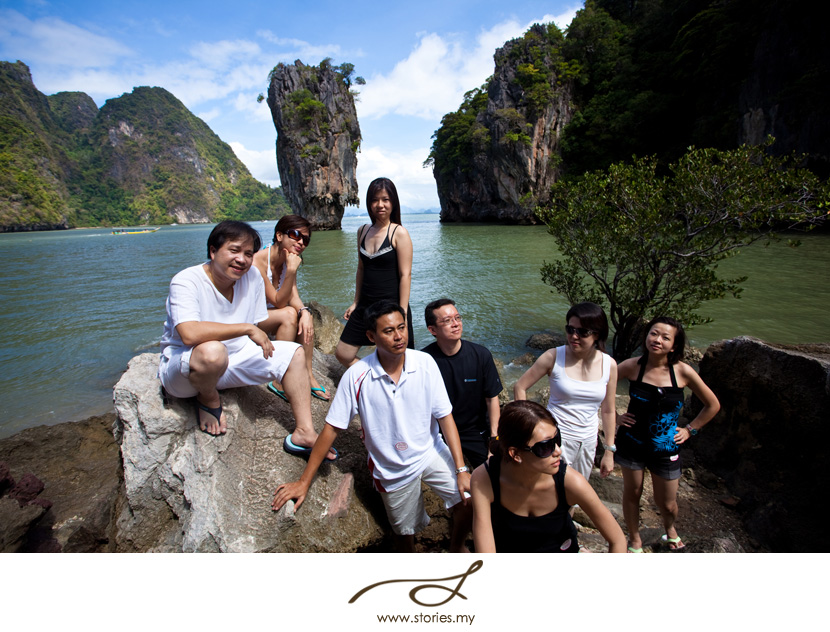 Saw this opportunity for a shot, and managed to convince Alex to scramble to the edge of the rock!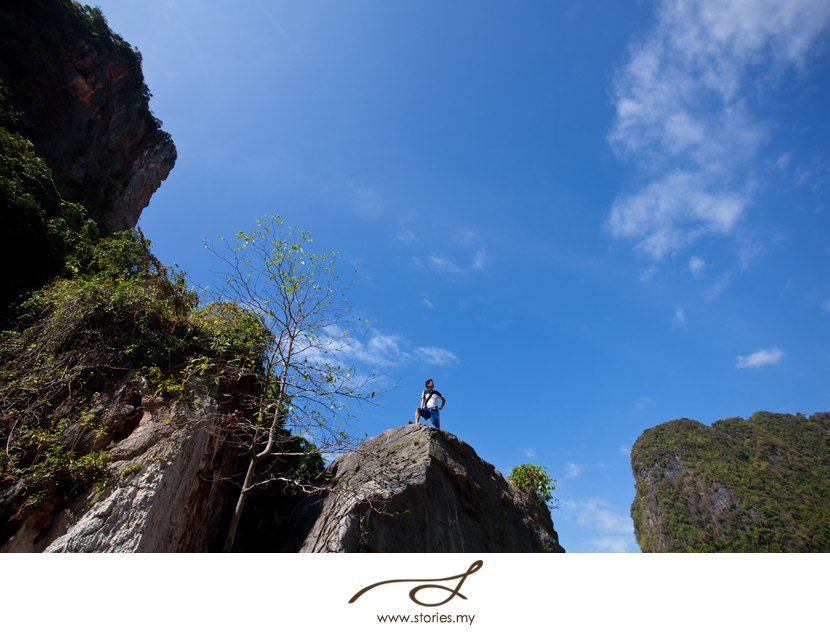 Next stop is a kayaking trip around one of the islands near Krabi.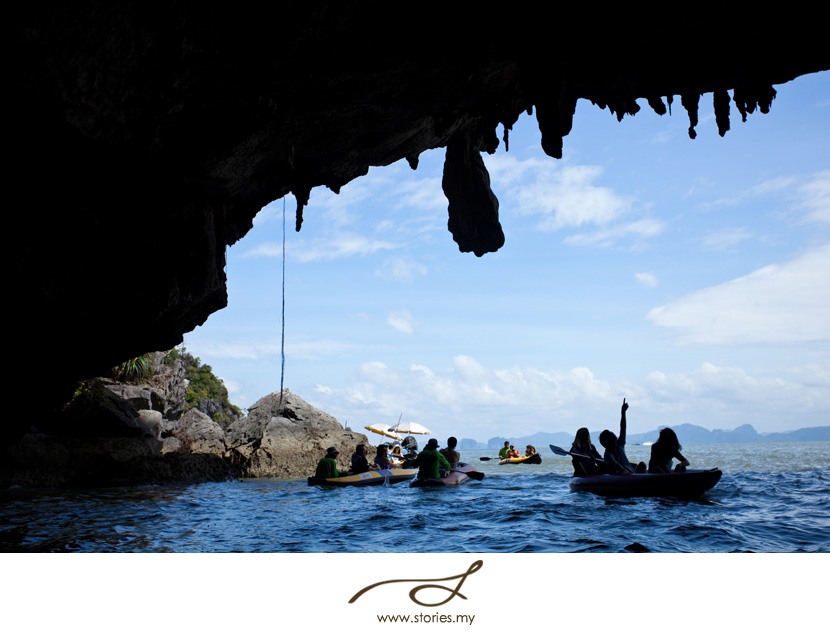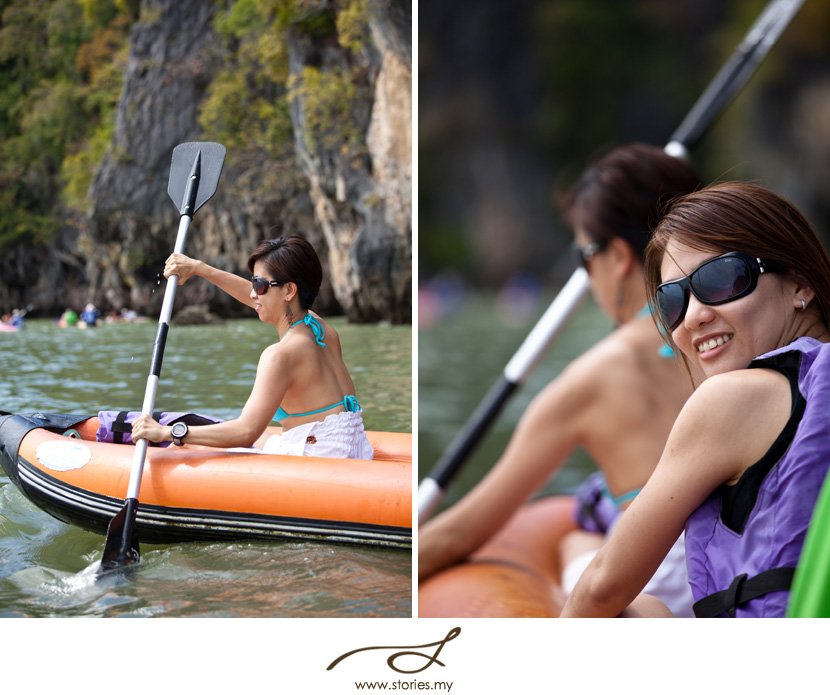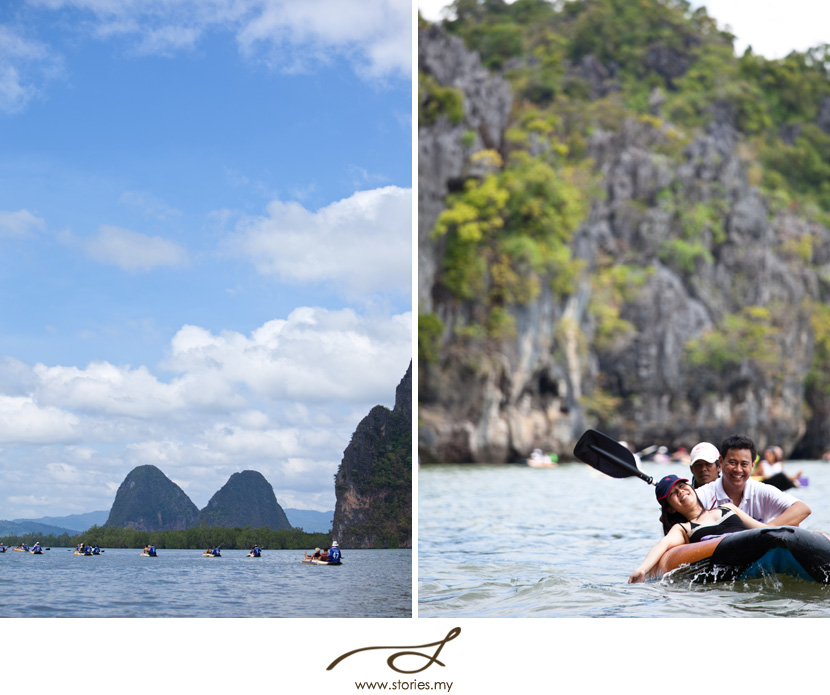 Thanks to Clarence & Yen Mei, Alex and I got a photo of ourselves in action!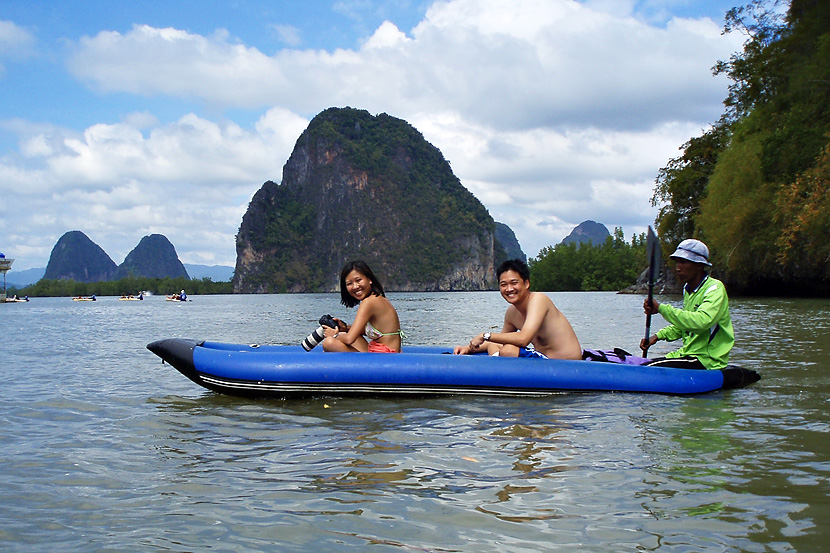 We did other things like visit caves…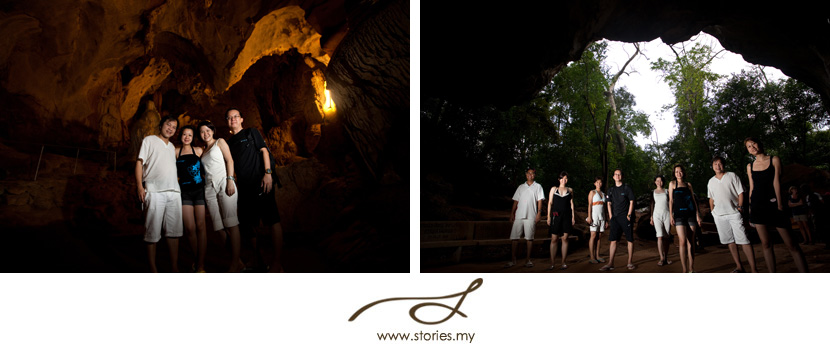 And ride elephants.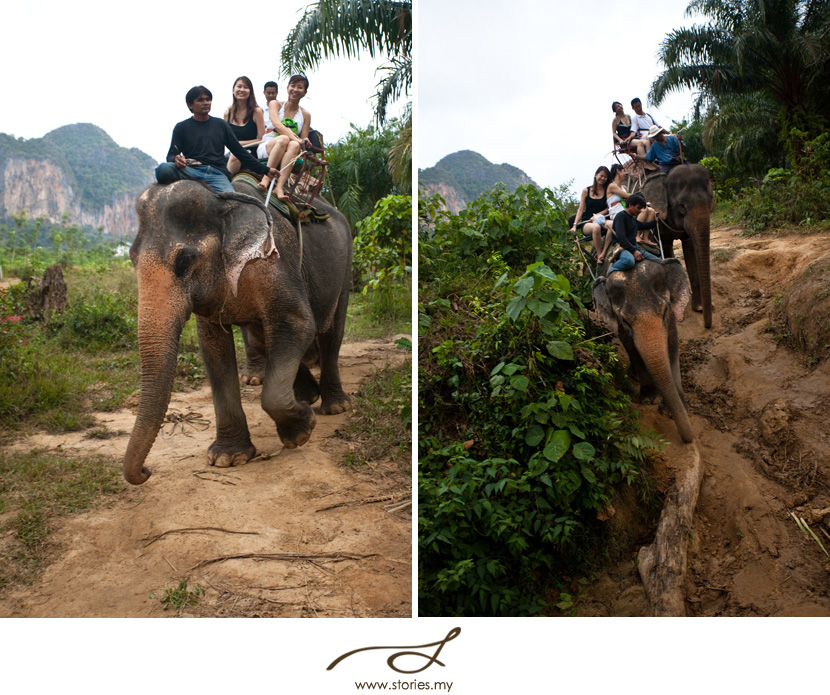 I definitely enjoyed myself on the trip and getting to know everyone. Thanks, Ash & Candace for your hospitality, and for the opportunity to be a travel photographer on this trip!