It was at a neighbourhood park that Chris planned to do the big proposal. He had a group of friends hiding at some corner of the park, all ready with huge cards saying, "Will you marry me?". Li Yen, well, she was completely unsuspecting. She went along with him to the park because he said, "A friend's car broke down and we have to help him". Little did she know that this group of guys would spring a surprise on her shortly after.
Out came the ring…
Li Yen was shocked, but she grabbed the ring before saying yes! There was not a moment doubt… Chris and Li Yen were on the road to marriage.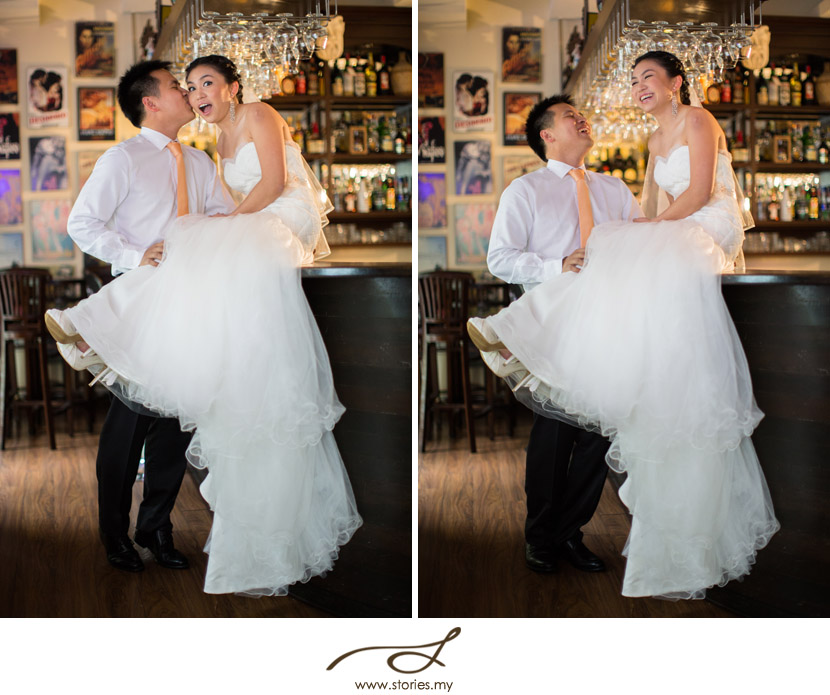 During our pre-wedding shoot, I found out how much fun Chris and Li Yen were. They were comfortable in their own skin and being silly in front of the camera. We started our day at Porto Romano Restaurant where they had their first date.