Photographer: Grace
Hair & Make up: Charlie from Michelle Touche team
Wedding Gown & Cheongsam: Divine Couture
Groom's suit: Granoff
Shoes: Stefano & Mario limited, Christian Louboutin
Location: Carcosa Sri Negara
I find it really amusing when a bride & groom can look super glamorous like this one moment…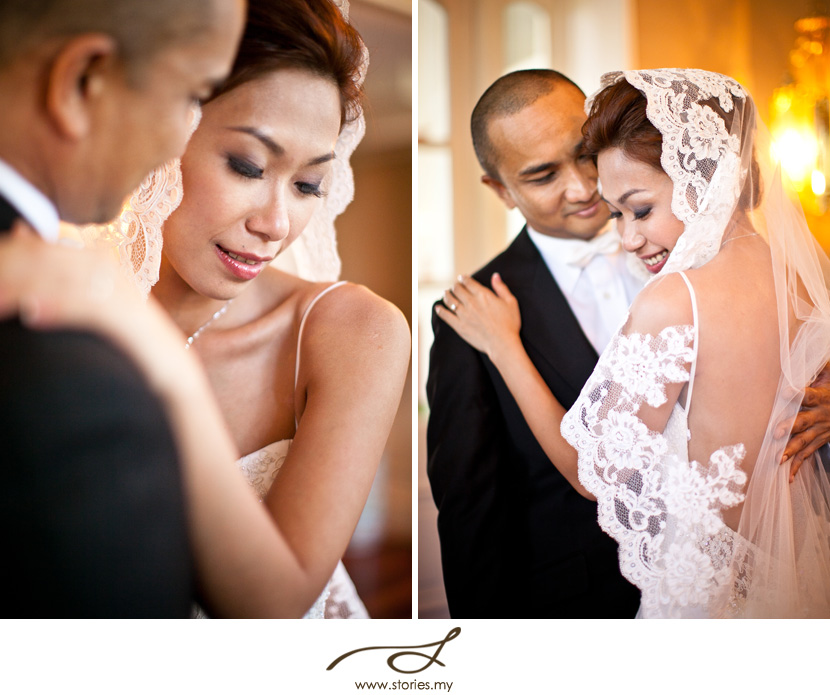 And absolutely zany and crazy the next moment!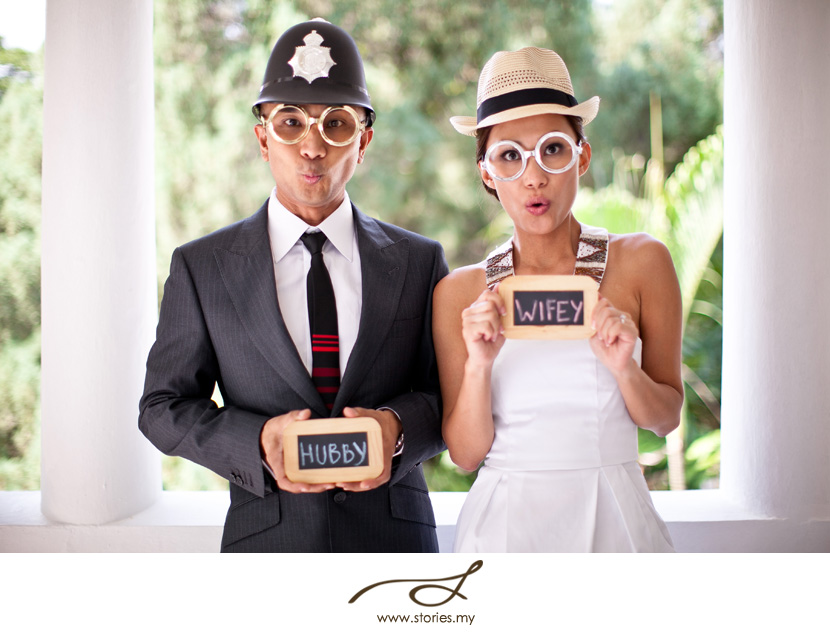 Fun, laughter and silly ideas. That totally describes the kind of shoot we had for Alvin & Melissa's pre-wedding. Add to that equation a vintage Morris Minor that belongs to Alvin's mom, lots of love and it becomes an amazing shoot!
It's not very surprising that Alvin and Melissa came up with these creative ideas as they are both extremely talented and creative people. Melissa works in an advertising agency, and she even gave me a printed brief of what she wanted for her pre-wedding photography session! On the day of our shoot, I was tickled when I saw this sign outside their room door…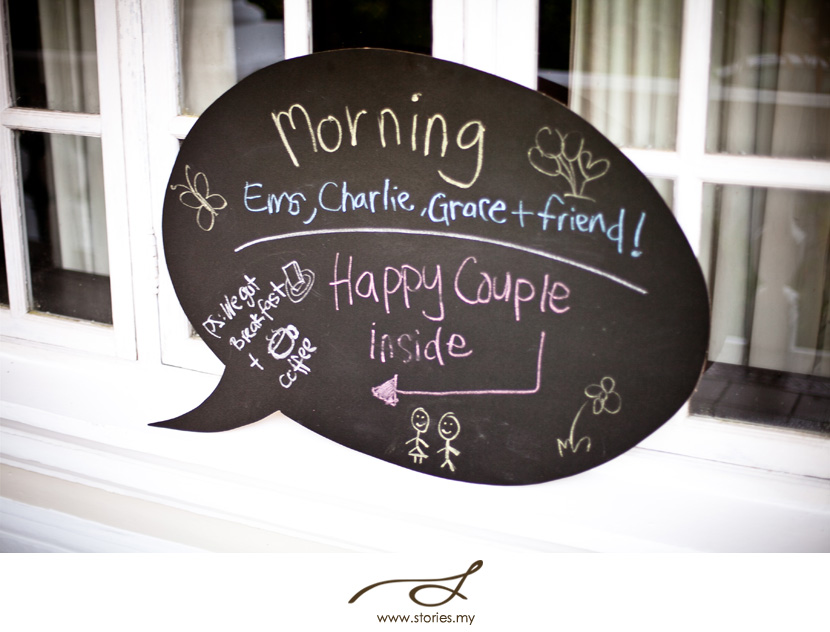 So sweet! Aaw, I think I melted into nothingness then. :) Alvin and Melissa even prepared chocolates for me! How thoughtful!