The last time I visited Langkawi, I was 13 I think. I can't remember much about the place except that it was really dusty. I suppose when you're young and on your father's company trip with a bunch of older folk, you might not enjoy it too much! But a few months back, my cousin Rebekah gave me another opportunity to renew my perception of Langkawi. She sent me an invite to her wedding in the Frangipani Resort, Langkawi! I was pleasantly surprised, since she and her fiance Trevor lives in Perth. I mean, why would anyone come to Malaysia for a wedding, when you have beautiful locations in Australia? :)
The day came, and Alex, my family and I flew over to Langkawi. We had a blast of a time with our cousins. I wasn't the official photographer at the wedding but was a guest. That was quite nice, though I could not put down my camera during the entire duration of the wedding. I must have been quite a sight, running around in my dress and heels. I am sorry, Affendy, if I got in your way a lot of times! Here are a few shots from the wedding. There are just too many favs, will have to update the rest on Facebook.
It was lovely witnessing your wedding, Trev and Beck.. we all had such a great time. I loved the way you kept it simple and carefree. I must say that this is the first time I see a bride in a short dress! Hope you'll enjoy these photos!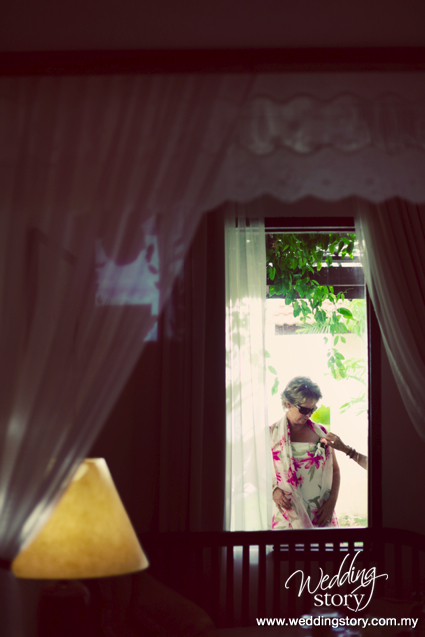 Kate, Beck's sister is extremely talented. She was Beck's make up artist for the day. Now you just have to learn how to do up the hair, Kate!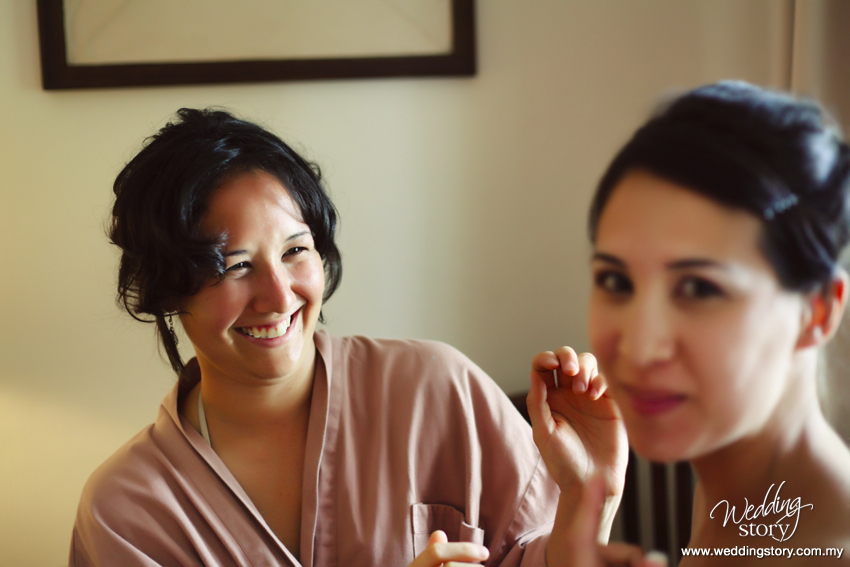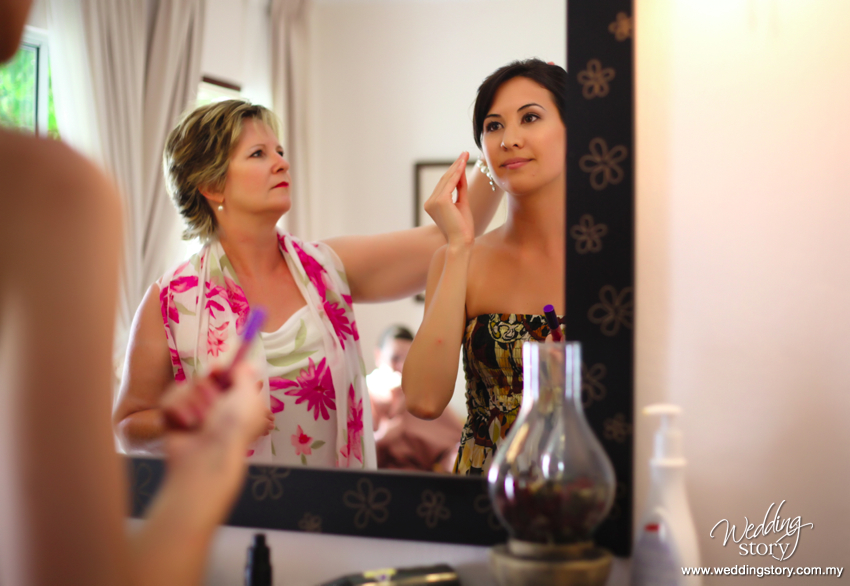 Doesn't Rebekah look gorgeous? I know we don't look at all alike, but we're cousins, truly! Beck's mum Helen looks equally gorgeous in the pic above.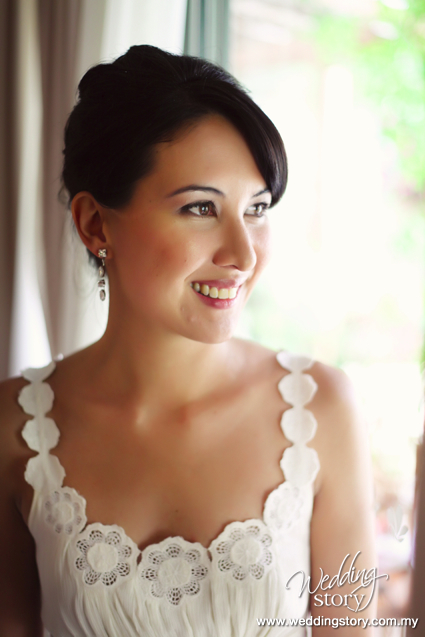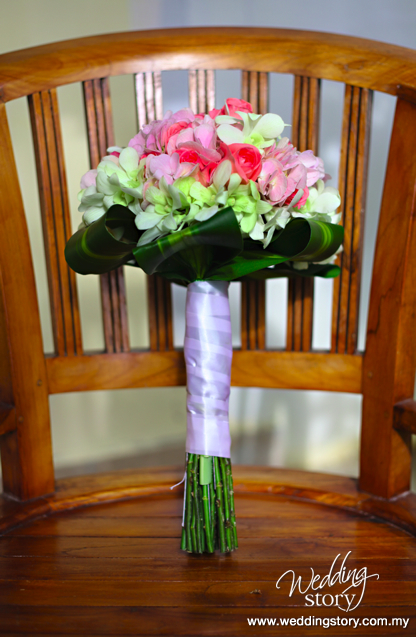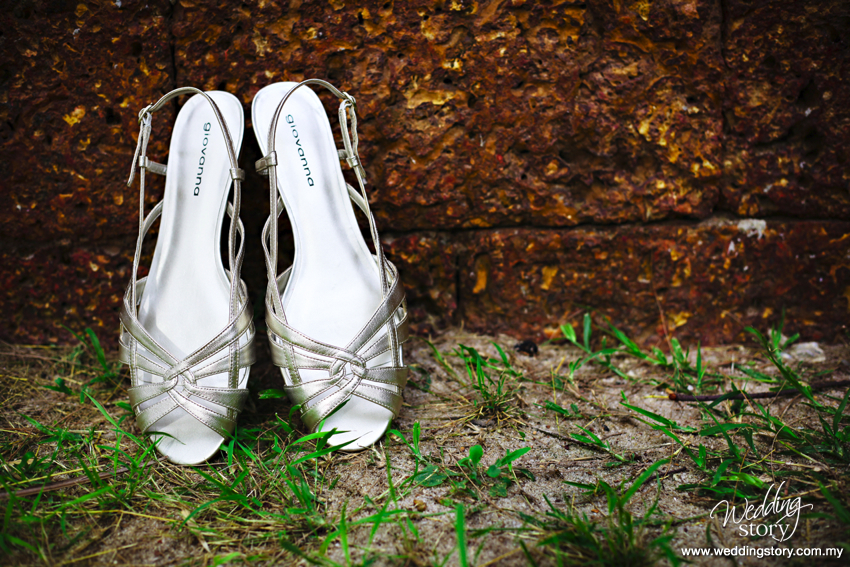 Pleasantly surprised to have caught a sparkle on the ring from my flash.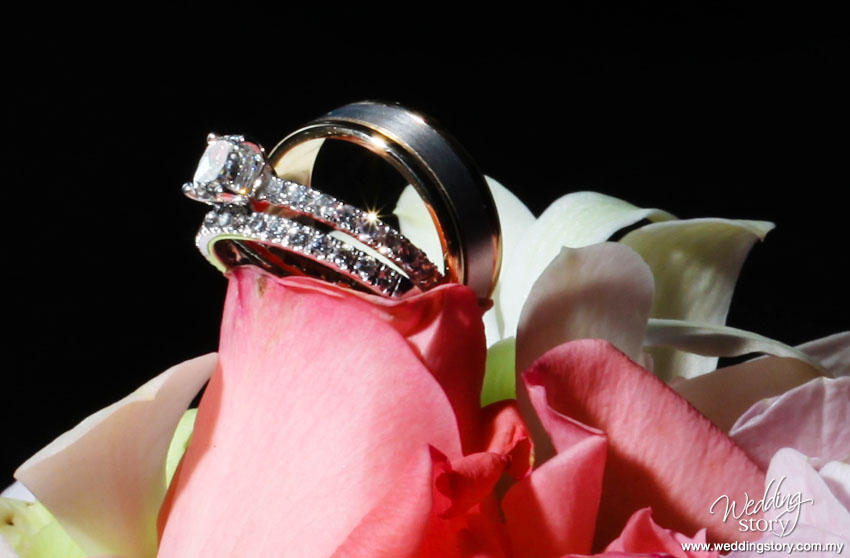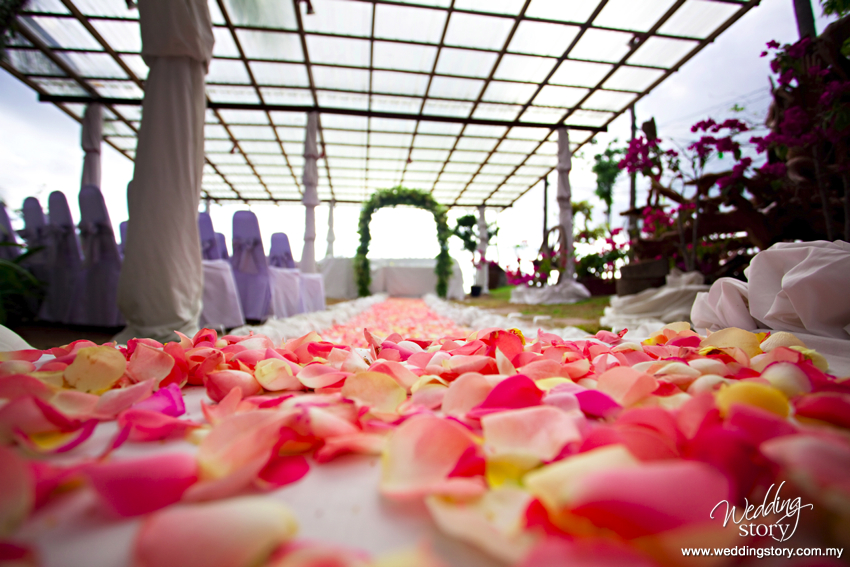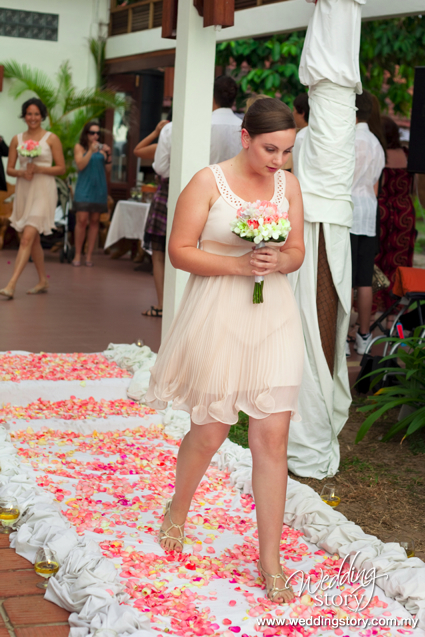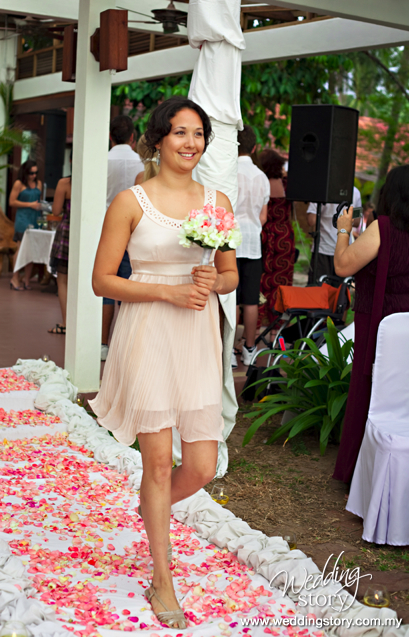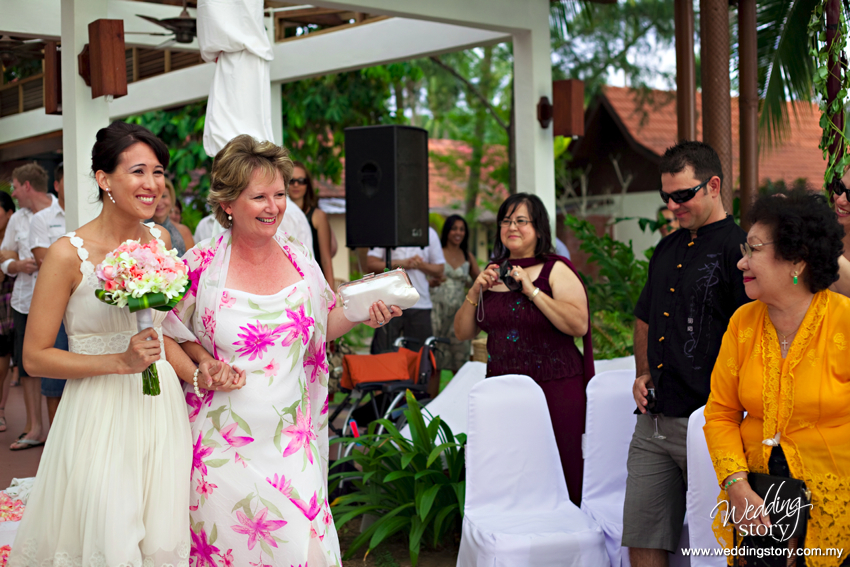 Trevor waiting expectantly.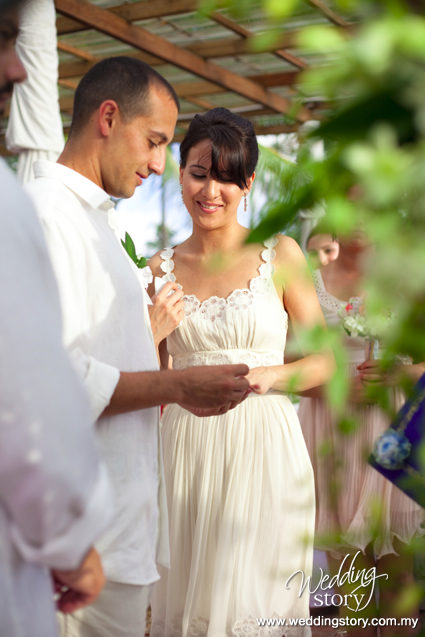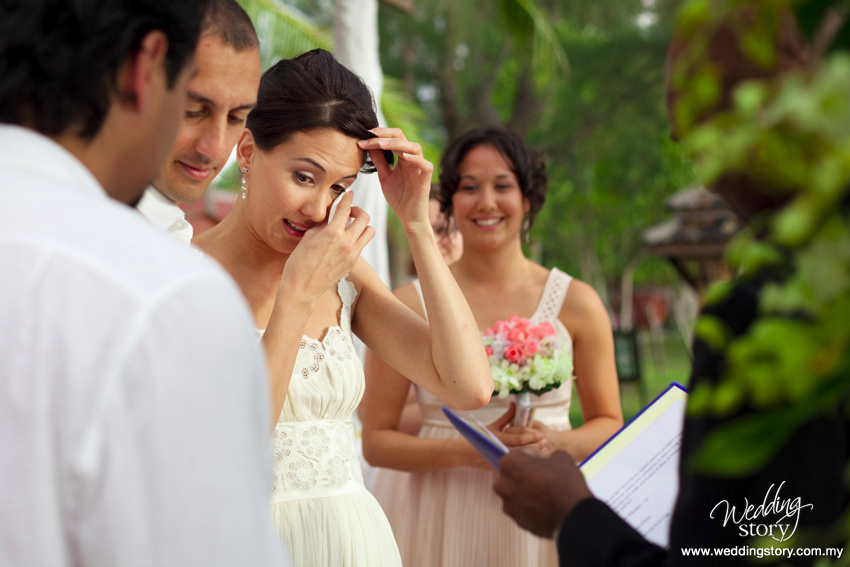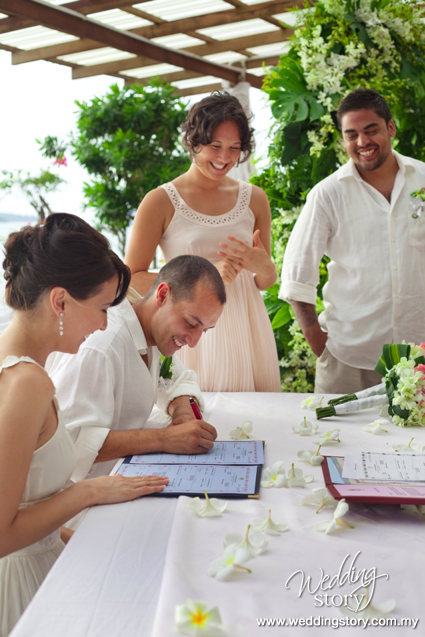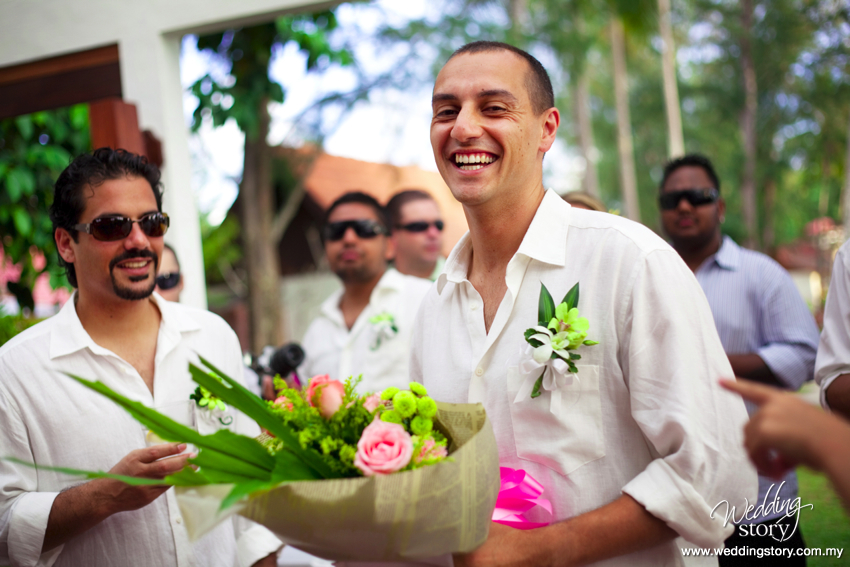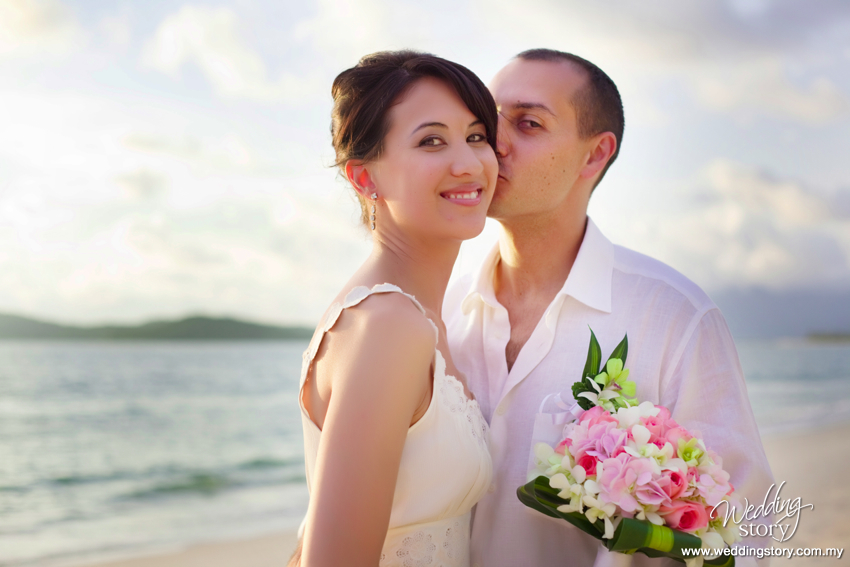 After the ceremony, we ended up on the beach taking some silly shots! There's too much silliness to post up here.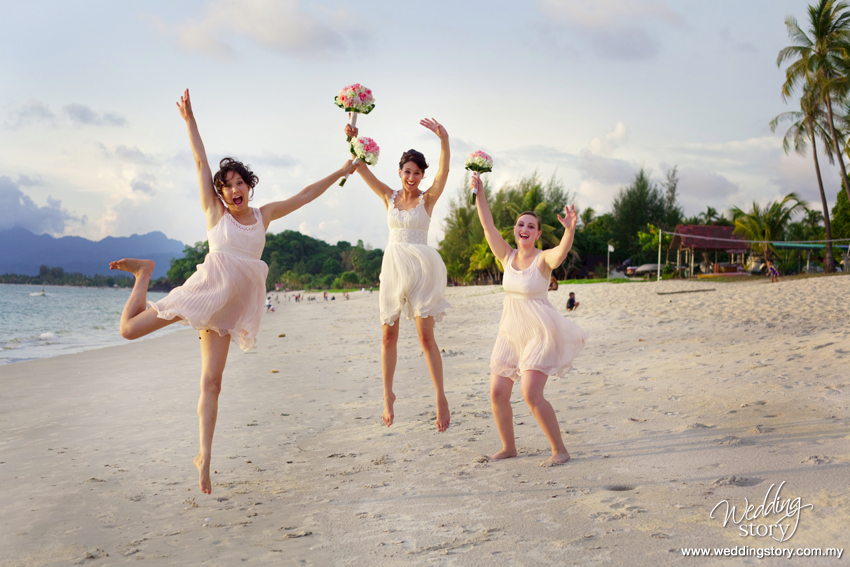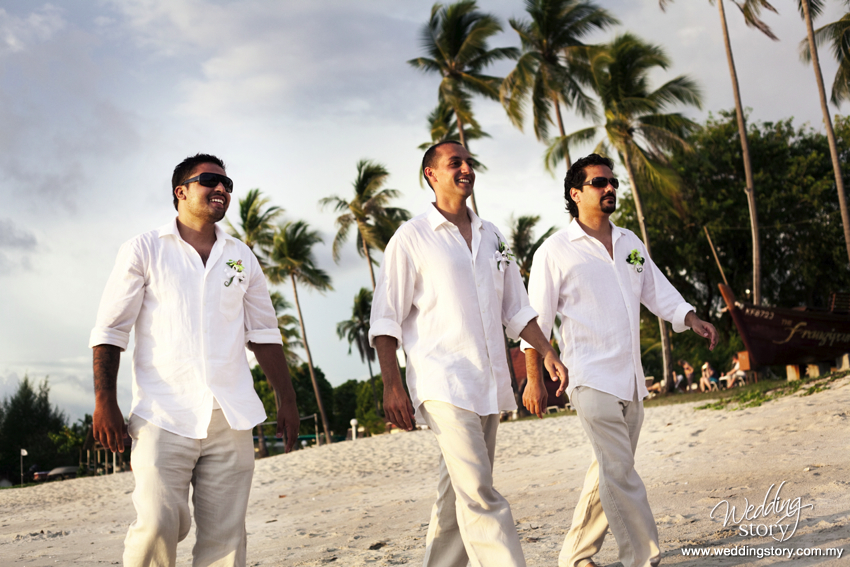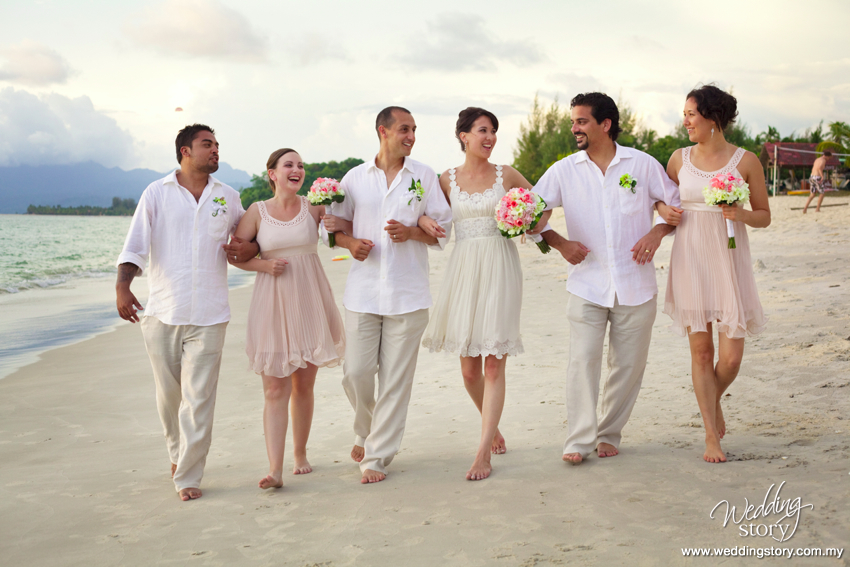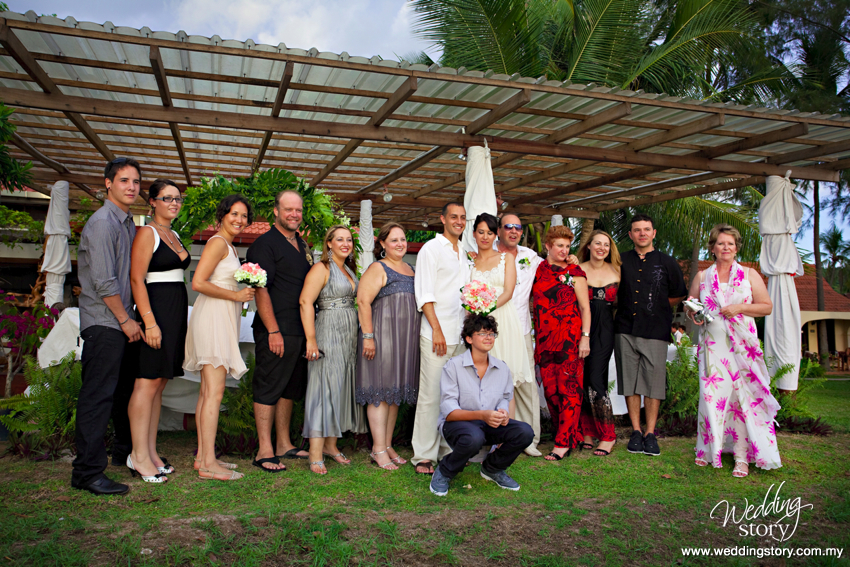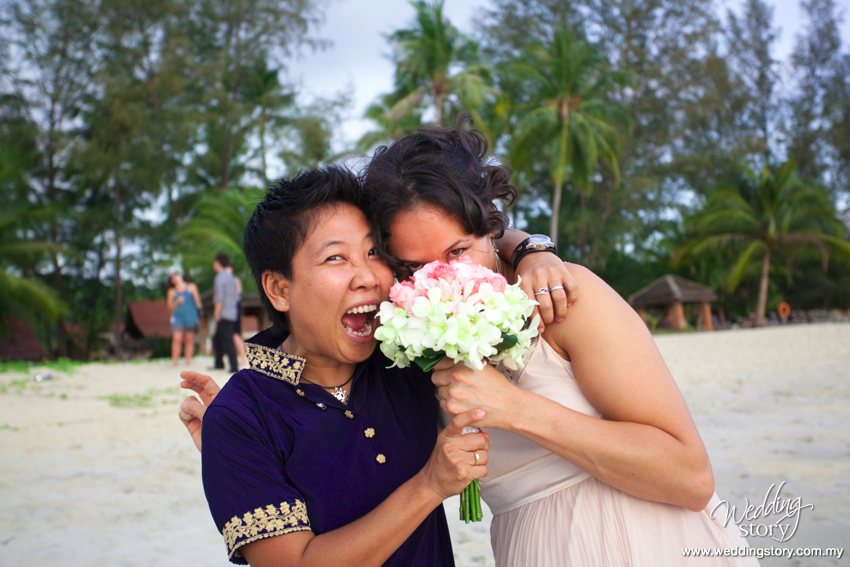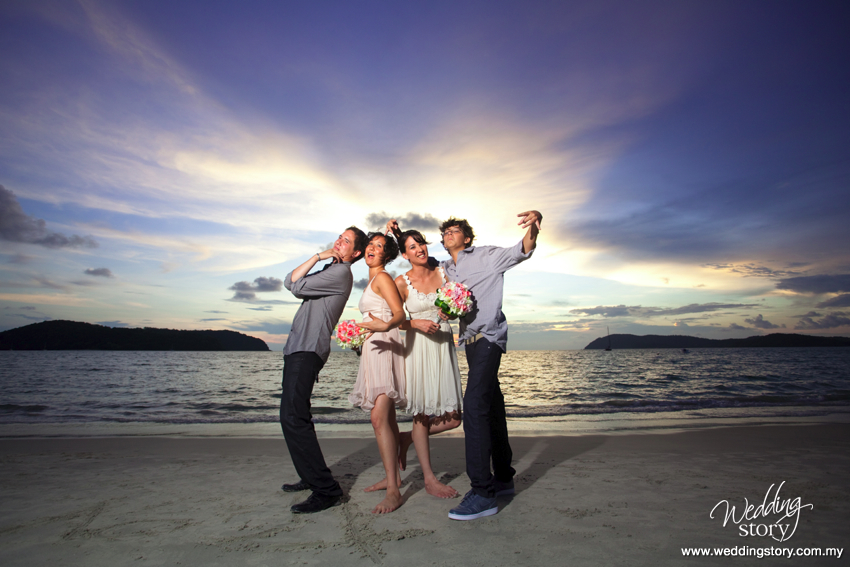 Dinner was held at the Sunday Bistro and Restaurant in a very casual way.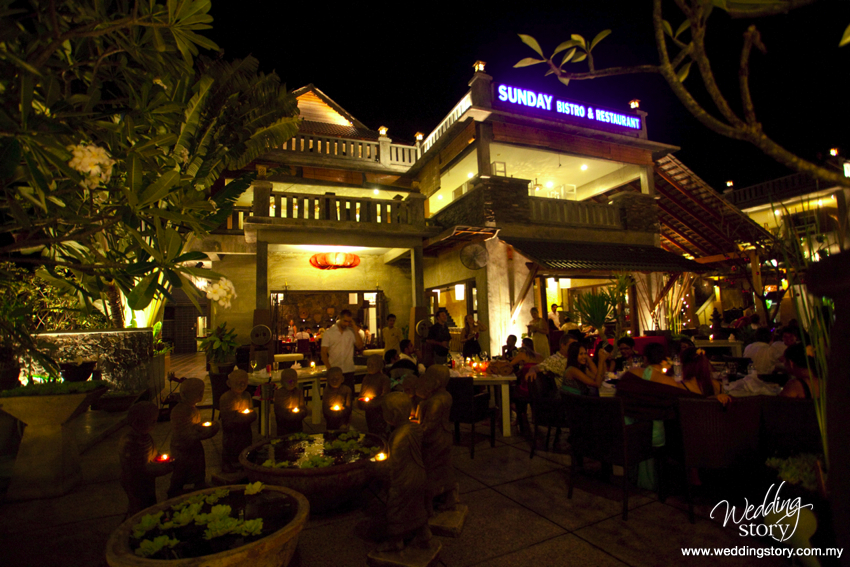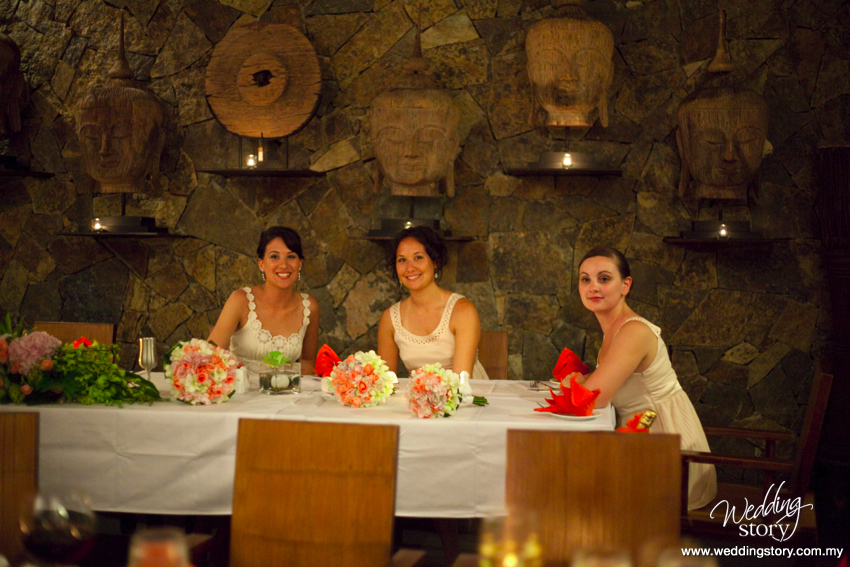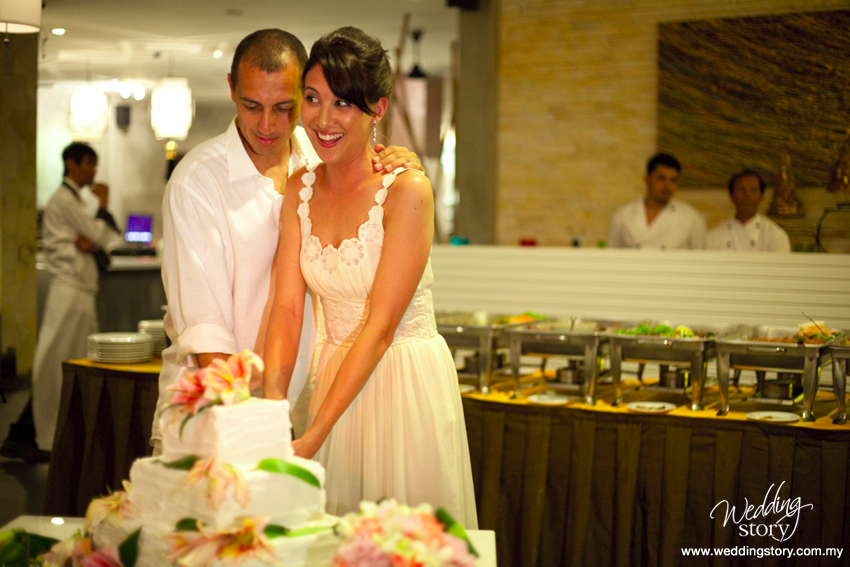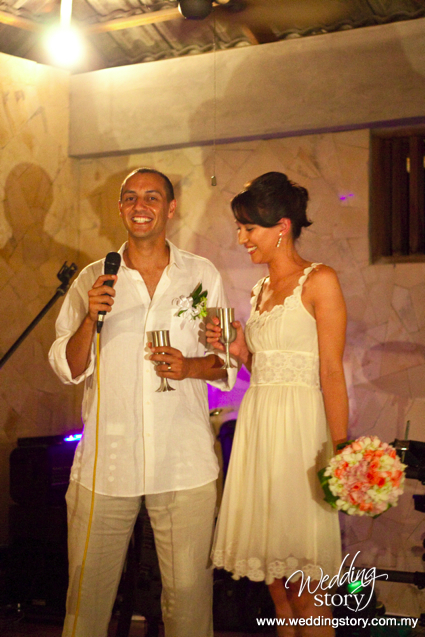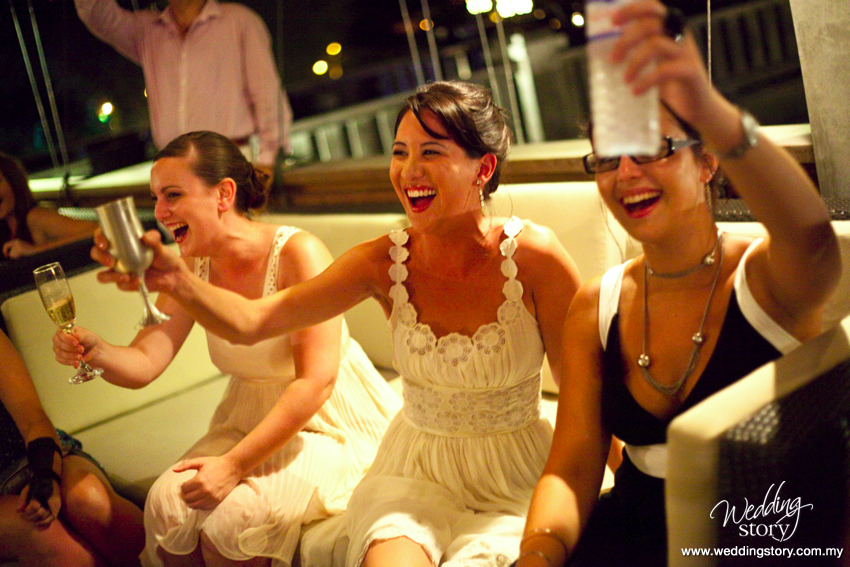 It was really dark where the speeches were held. I was just testing out my high ISO settings and did not use a flash at all. Shot with ISO 5000, f1.8 and manual focus!! Really difficult! I didn't exactly nail the focus on the shot below but I love Rebekah's expression here.