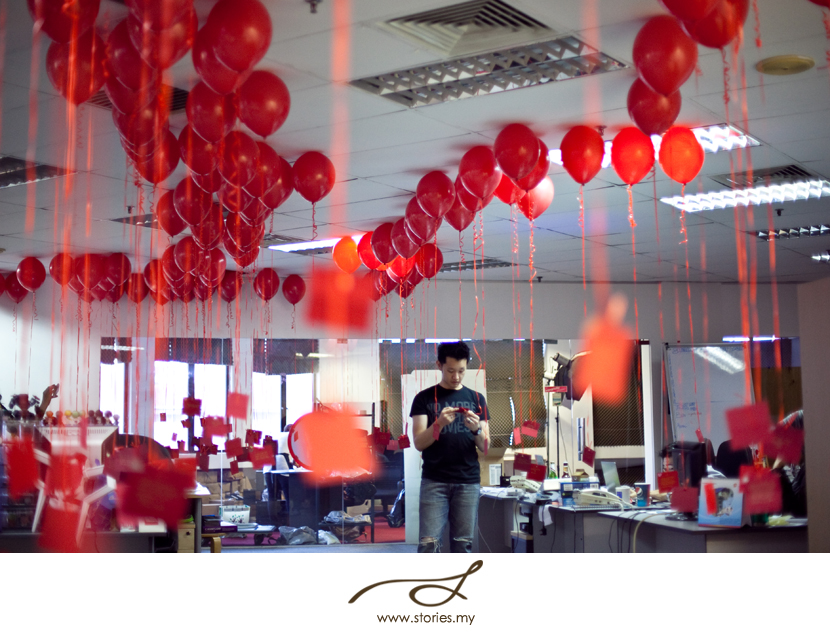 The Integricity office was transformed for a day. When we came back from lunch yesterday, the room was filled with 140 red balloons. The bad news? It wasn't for me. The good news? It was for our Art Director, Ser Young, sent by his wife, Rachel. Talk about a loving Valentine's surprise! Alex, please take note!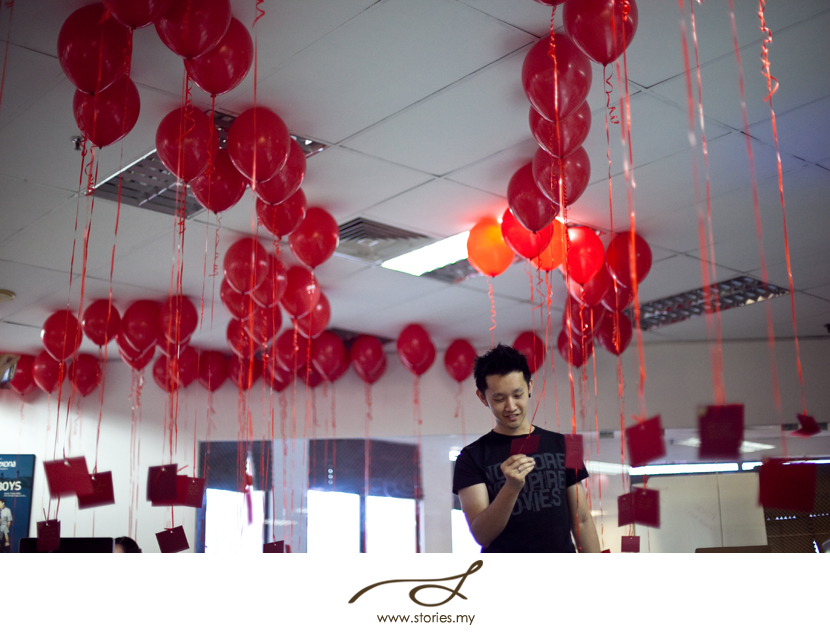 Rachel had handwritten notes and had it tied to every single one of the balloons. Well, Ser Young was suitably embarrassed, to say the least. The funny thing was that he said he actually went with Rachel to choose the balloons! She said it was for some company event… sly!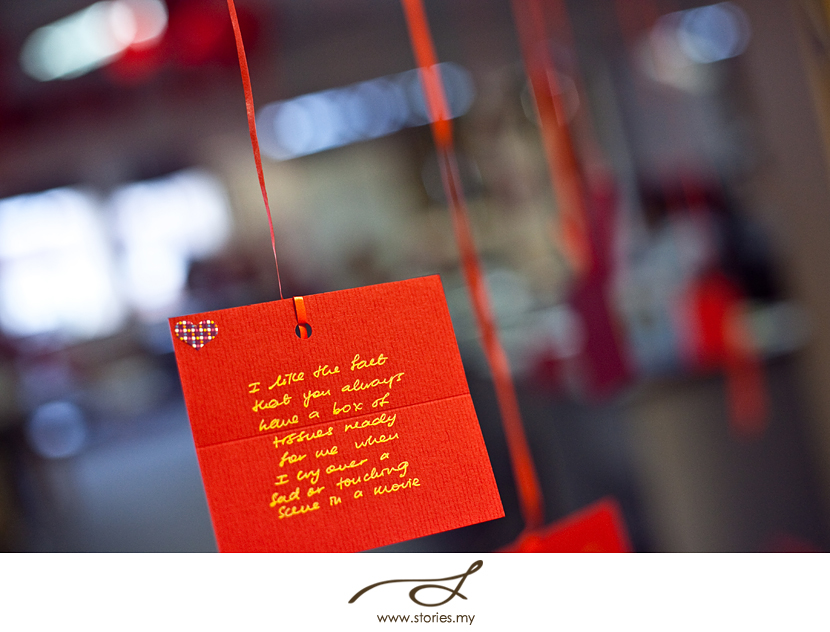 I have to thank Rachel too, because I borrowed a 'bunch' of balloons for my shoot yesterday evening. And when I left the office yesterday, some colleagues were posing and taking photos with the balloons. Thanks Rachel for making our day interesting too!