It's time for another feature on one of our longest serving Stories family member… Johan Sopiee! Years ago, I got to know Johan through a photography workshop. We didn't know each other very well, so it surprised me one day when he emailed me to ask if he could shoot with me. Honestly, I had just started out in the wedding photography business, and wondered why would anyone want to shoot with an unknown photographer like me who was still trying to define her style? (also, we didn't have too many confirmed bookings at that time).
So for reasons unknown to me then, Johan and I started photographing weddings together. We had to adjust to each other's shooting style and colours (I was with Canon and he was with Nikon, until one day, he said, I will switch to Canon if it made your job easier! Hurray!). Eventually, an unlikely partnership turned out really well.
Johan is one of the most humble persons I know. He always says that he is learning, but he has more experience in photography than anyone else in my team. I really admire that spirit of his, always desiring to do better, and always wanting to learn from others, even if the person he is learning from is the most junior in the team.
He always contributes ideas to make things better, which I appreciate a lot. Johan has shot so many weddings, so he is well versed with all sorts of cultural traditions from many different wedding ceremonies. Initially when you meet him, he seems like a really serious person, but he does have a wacky side to him (which usually surfaces during shoots!).
Johan, I am really happy to have you as part of the Stories team. You are indeed such a blessing to us, and we really love you very much.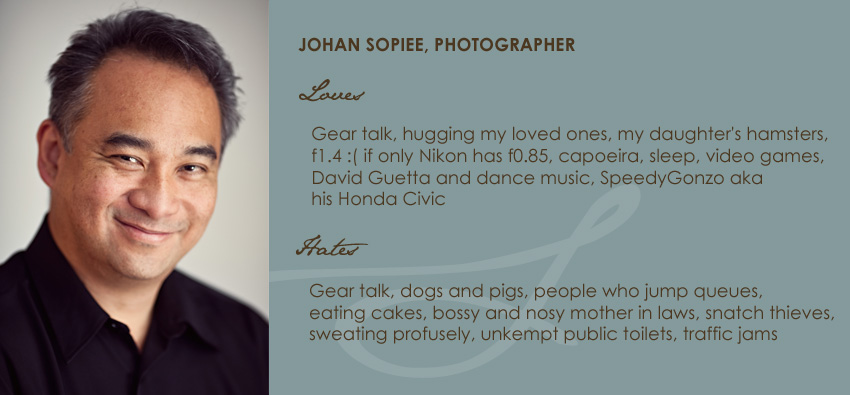 Read more about Johan's background here.
1. Describe what you do at Stories and what you love about your role as a photographer
I'm a Stories photographer and I enjoy photographing couples in love and loving family moments with flare, bokeh and reflections.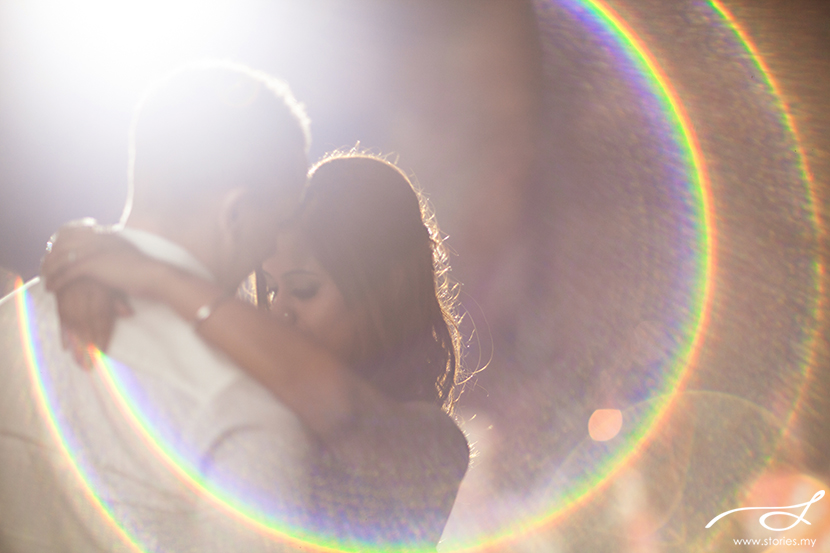 View more images from Chris & Anusha's Hindu wedding and garden wedding.
2. Why do you like shooting weddings?
I like shooting weddings because every event is a new experience, with unique challenges and filled with joyous moments to capture. And they're such fun too!
3. What was your most exciting / memorable experience with Stories
Photographically, the most exciting time for me was when I discovered how nicely flare can engulf and yet gently caress the loving couple in the photos I capture. The best weddings are when the newlyweds and their family are so happy with their photos that they are lost for words. Sometimes we can even see them "say" it with their smiles and it shows in their eyes.