"What should my family wear?" is generally the first question most families have when arranging a family photoshoot. It's a valid question! After all, your images will most likely be displayed someplace in your home, and you'll want to make sure they're not only beautiful but also timeless.
Based on our experience of photographing many families, here are some tips for choosing your outfits!
1. Coordinate, not match
Rather than having everyone show up in the exact same shade and style, consider instead outfits and colours that complement each other. Think cohesiveness rather than being "matchy-matchy". Begin by choosing a colour palette of two to three coordinating colours and select your clothes that will fit into this colour scheme. Coordinating colours are colours that are found opposite each other on the colour wheel. If you're unsure about which colours complement each other, this handy tool from Canva can assist!

2. Consider Colour Shading
If colour coordination feels too daunting, go for multiple shades of the same colour instead. You can't go wrong with a light natural palette – think earthy tones and hues of cream, grey and blue.
Having different shades of the same colour doesn't just mean going light and dark. Shades of green, for example, could include olive, mint, turquoise, and even teal. Throw in a bit of neutral colours like white and grey to mix it up and you're good to go!

3. Have Variety
Discard the all tee-and-jeans look and replace it with a variety of khakis, skirts, and even long dresses. Allowing this range will let each family member dress in a way that reflects their unique personality and will result in far more interesting family portraits.

4. Don't be afraid of prints, patterns or even bold colours
While you can't go wrong with solids for everyone, including a pattern or print in the mix can assist to draw attention to your images. A splash of colour can also do wonders. When styling with prints and patterns, it is important to note that not everyone should be such styles. With aesthetics, typically less is often more. A good idea is to have majority of the family in neutrals with only a few members in pattern or colour.
5. Textures and accessories are your friend
Choose garments with a range of textures and fabrics such as lace, tulle, chambray, knits and others to add depth and character to your images. Layers and accessories can also be used to apply textures. Not only can these help pull your look together and assist with outfit coordination, they can also be used as styling props in the photoshoot – think a jacket slung over a shoulder or a tulle skirt being twirled around.
6. Be yourself
Ultimately, your family photos should represent who you and your family are. Don't dress like someone else just because you saw an amazing outfit idea. Being comfortable in your chosen outfits and enjoying your projected look will help you love your photos more.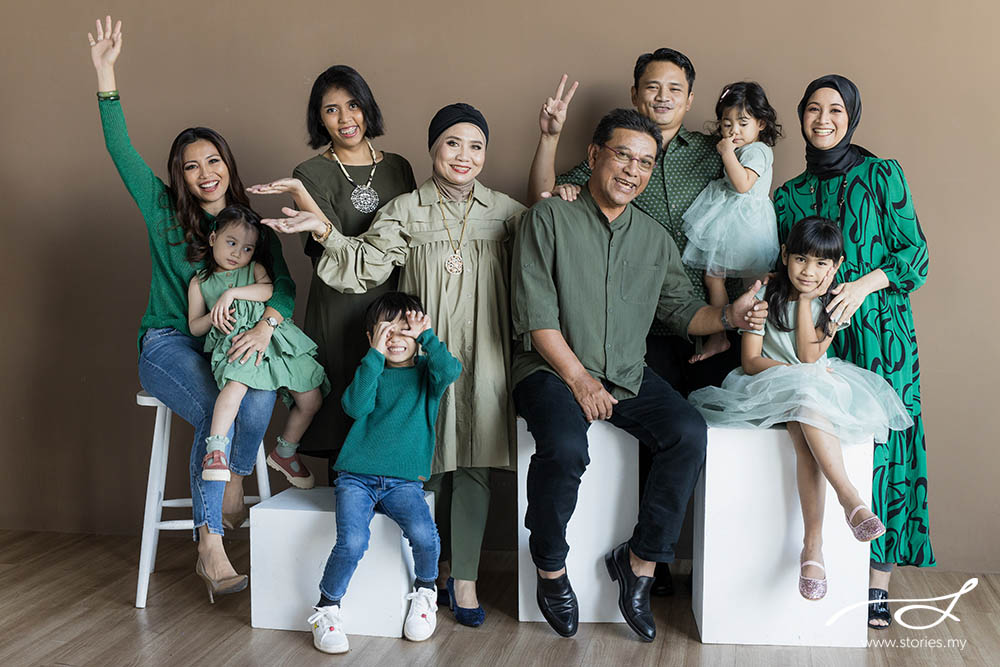 To enquire more on our packages, contact us here.